What is Live Betting?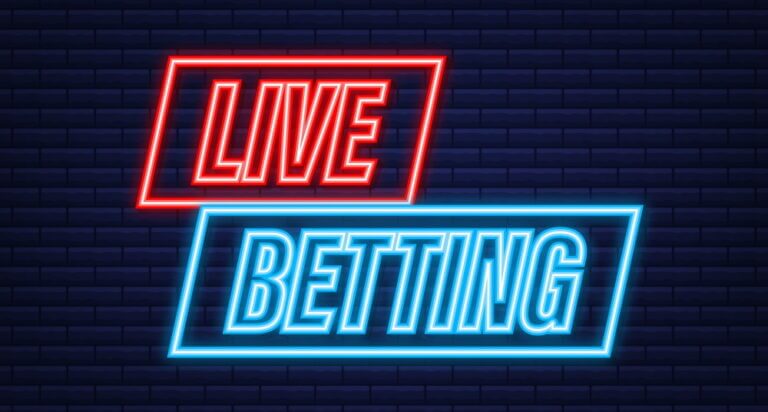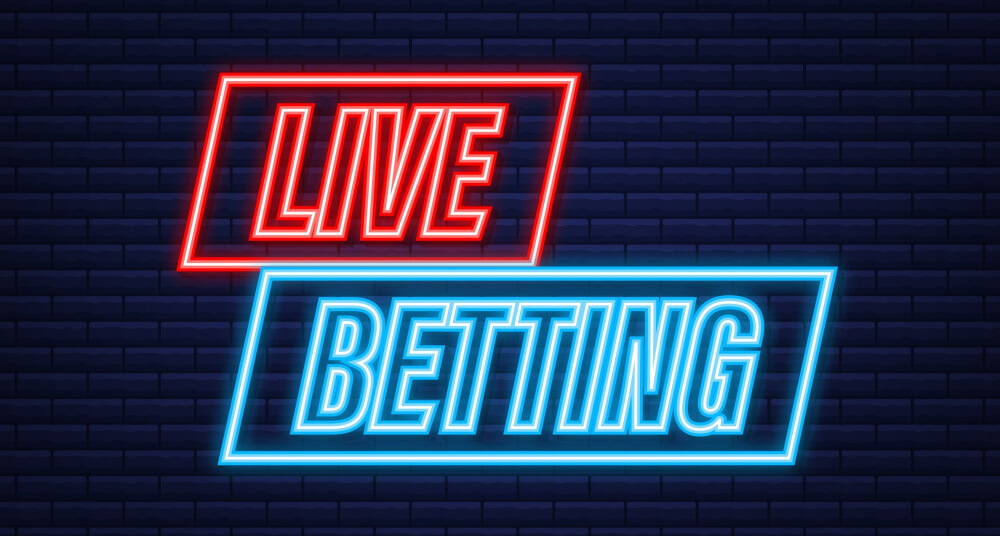 Live betting, also commonly referred to as in-play betting, is placing wagers on events while they are in progress. While traditional pre-match wagers must be placed before a match starts, those who live bet do their wagering after the game begins. Because circumstances constantly change throughout a game, so do the odds. In fact, live odds can change extremely quickly which means that bettors must act quickly when they see the in-play odds they like. Even the slightest hesitation can result in missing out on an advantageous live betting situation.
---
Types of Markets
You'll find that the best online sports betting sites offer live wagering on pretty much any event they offer pre-match odds on. If a sportsbook offers pre-match odds on a table tennis match, then they will more than likely offer live odds on it when the match commences. You can usually find live odds for any sport that the bookie covers.
You will also soon find out that a live betting menu often has the same types of betting markets that are available on the pre-match betting menu. For example, moneylines are among the most popular pre-game wagers. They are also popular among live bettors. The same can be said of spreads, totals, and anything else you can think of. Live betting menus can also feature a range of game props, team props, and even player props. Let's take a look at three popular sports and the types of live bets you can place on them.
Ice Hockey
You can wager on hockey games regardless of what period the game's in. That includes overtime too. Setting aside the standard moneylines, totals, and spreads, three of the most popular live hockey bets are:
Next Team to Score
Who Will Win the Third Period?
Alternative Spreads
Football
It doesn't matter if you are a fan of the CFL, NFL, NCAA, or the upstart USFL, the best live football betting sites have your in-play wagering needs covered. A few well-placed live picks can potentially save a teaser that is teetering on the brink. Online live betting sites generate loads of wagers from punters who bet on:
With the Game Go Into Extra Time?
Alternative Totals
How Many Points Will Be Scored in the Final 2 Minutes?
Basketball
Most sports fans first think of the NBA or NCAA when they discuss basketball, but it doesn't end there at our favorite live sports betting sites. They feature live betting odds on a wide range of basketball leagues from all over the globe. You can live stream matches from places like Asia, Europe, Australia, and South America. You can then place your live wagers and watch them unfold live on your mobile device. Try wagering live on something like:
Fourth Quarter Winner
Number of Fouls Called in Final Two Minutes
Winning Margin
---
The Advantages of Using Live/In-Play Betting
Live betting comes with a variety of advantages. First and foremost, live betting is a ton of fun! An in-play bet will make even the dullest of games something to get excited about. That in itself makes it worth a try. Let's take a look at a few other advantages of live betting.
Accessibility: Almost every online sportsbook offers a diverse range of live betting options. This means punters will have no trouble finding a reputable live sports betting Live betting sites make it easy to sign up, deposit, and get into the live betting action.
Never-Ending Action: There is almost always a game being played somewhere on the planet. The best live betting sites are likely offering odds on it. You can immerse yourself in the ultimate in-play wagering experience no matter what time it is or where you are.
Assess the Flow Before Betting: One of the main advantages of live betting is that you can get a feel for what's going on before placing your wager. Streaming the game enables you to get a feel for the flow of the game. As such, it's easier to identify those prime live betting opportunities and place informed bets.
Bail Out or Pound it Harder? Is your pre-match wager looking shaky? Well, it might be a good time to use live wagering to hedge your bet. Does the team you backed have a comfortable late lead? Well, you might consider doubling down. Of course, you may simply choose to use the Cash Out feature and close your wager now.
Plenty of Live Betting Bonuses and Promotions: The best live betting sites have oodles of awesome offers for live betting Enhanced odds, profit boosts, cashback, free bets, and bonus cash are just a few examples of the betting bonuses and regular promotions that live bettors can participate in.
---
Best Live Betting Sites Recommendations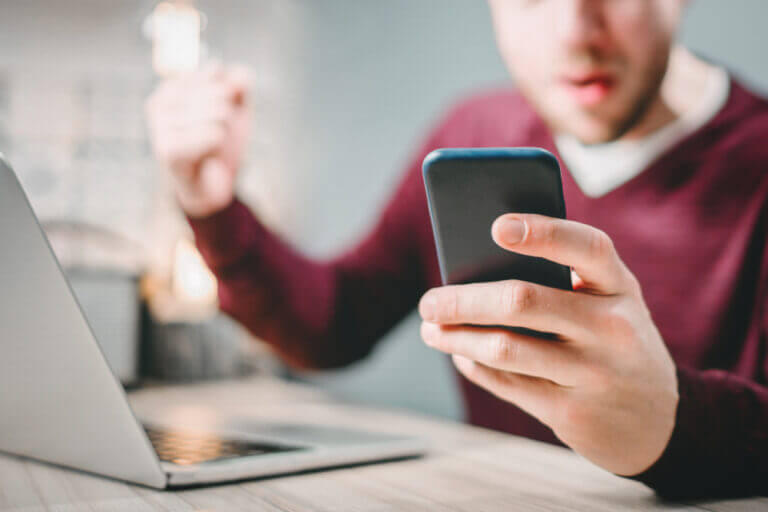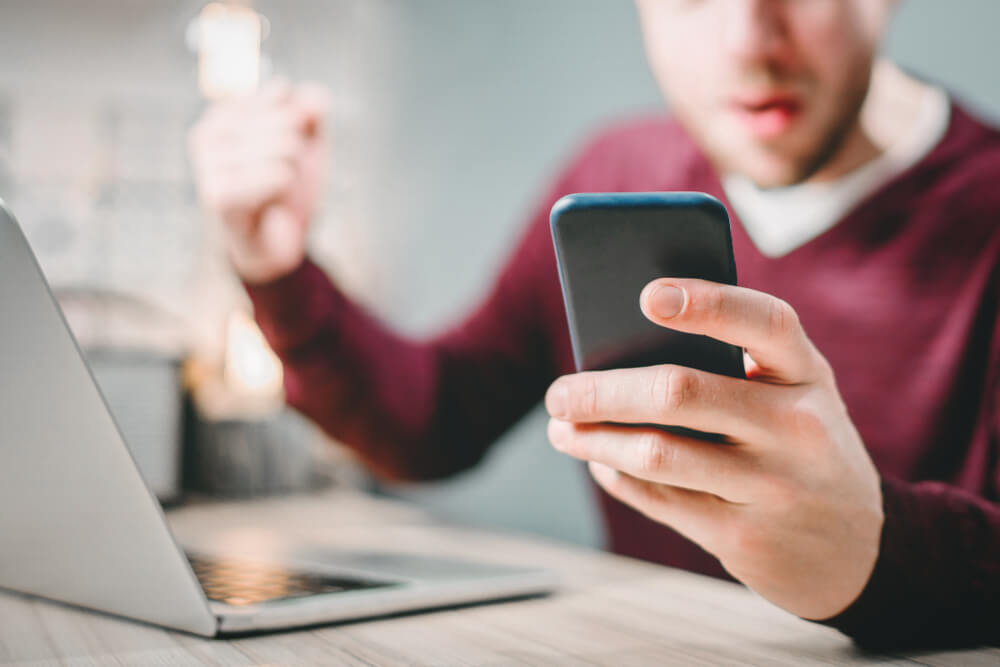 Canadian sports bettors are fortunate to have access to so many top-tier live sports betting sites. While we can recommend any of live sports betting operators you see here on this site, we want to focus on one site in particular. 888sport is hand-down one of the world's top live betting sites. To begin with, 888sport supports that one key feature that so many competitors lack: Live streaming. This feature is a godsend to live bettors who want to place the most informed wagers based on up-to-the-second information.
Aside from having a great welcome bonus and an abundance of in-play wagering promotions, 888sport covers pretty much any sport and betting market you can think of. Furthermore, their live betting menus are jam-packed with more unique wagering options than you can imagine. This bookie offers the full scope of live betting features like Cash Out and Bet Builder as well as other extras that can help you fill up your wallet. One of the best platforms for mobile betting
Unique promotions for new gamblers
Diverse markets with lots of special bets
---
Why Do You Live Bet?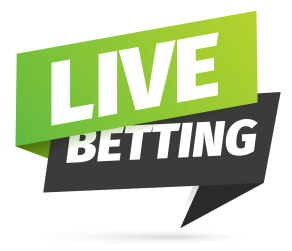 Live sports betting aficionados place live wagers for a variety of reasons. Here are some key motivations.
They Know What's Happening: When live bettors watch a game, they see first-hand how the teams are gelling and how individual participants are performing. When live bettors see advantageous situations, they jump on them.
Changed Point of View: Perception plays a huge role in how a lot of us wager. A bettor's point of view can drastically shift once the game is in progress. In these cases, and after careful deliberation, a punter can place live bets based on current happenings.
Waiting for the Right Odds: A lot of savvy sports bettors focus on specific live bets, but the odds aren't always to their liking. So, the bettor thinks of the odds they want, and then hammers the play as soon as the price is right.
Take Advantage of a Bad Start from the Favorites: Imagine a really good team is priced at -300 to beat a far inferior team. Even though you think the better team will prevail, the price is simply not to your taste. But what if that big dog opens the scoring early? If you still want to back the favorite, the price will be a lot more to liking now.
Because it's Fun!!
A lot of sports bettors just want to get in on some betting action because it's fun. Since there is almost always a game in progress, a live bettor can get their action on the go at any time. Having access to live streams and other features makes live betting even more fun.
---
Maximize Your Advantages When Live Betting
It doesn't really matter what kind of gambling you do, it's important to take advantage of any little edge you can find. For example, successful live bettors make use of the many statistics that are found at the best live sports betting sites. You should now understand how critical a live streaming feature is to the live betting experience.
Of course, you should always keep your eyes peeled for live betting bonuses and promotions. These offers can significantly add to a live bettor's bottom line. Free bets, enhanced odds, and bonus cash are easy to come by at the world's best live betting sites. Use them to your advantage.
---
Pros & Cons of Live Betting
Pros
Easy Way to Hedge Other Bets
Live Betting Runs 24/7
Almost All Online Bookies Offer Live Betting
Cons
Live Odds Often Have Higher Betting Margins
Fewer Live Betting Options Compared to Pre-Match Betting Options
Live Bettors Must Place Their Wagers Quickly Before the Odds Move Against Them
---
Odds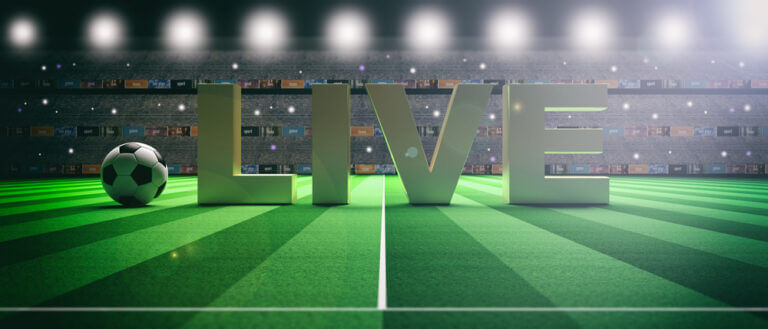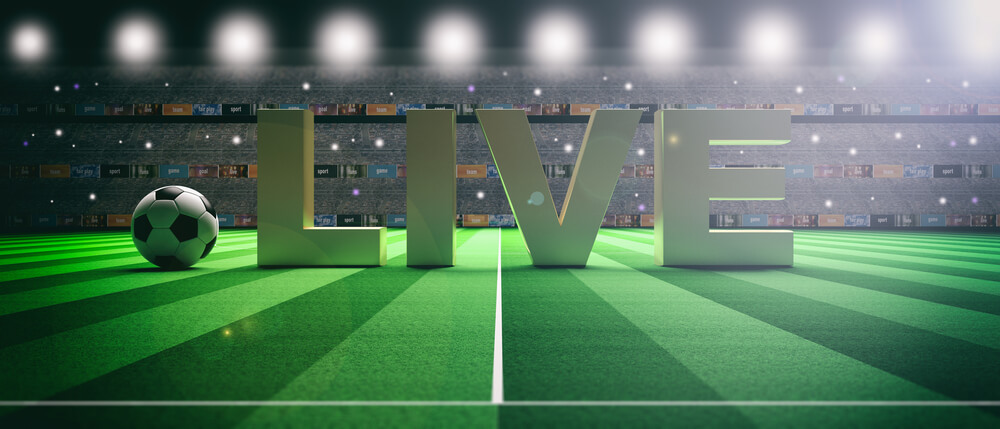 When you see favorable odds on a pre-match betting menu, you usually have a bit of time to mull things over. That's not how live betting works. Due to ever-changing factors like time winding down, scoring, and other events like penalties, live odds are constantly shifting. In some cases, they are updated every few seconds. A team's moneyline could be -200 one minute, and then +100 the next. You have to be ready to pull the trigger when those live odds enter your comfort zone. Hesitating even a few seconds could cause you to miss out.
It's worth mentioning that some sportsbooks have a quick bet feature. Instead of making your selection, entering the bet amount, and submitting the bet, you can enter the wager amount first and then make the selection when the odds are right. The wager will be automatically submitted. This method can save a few precious seconds.
---
Live Betting Offers and Promotions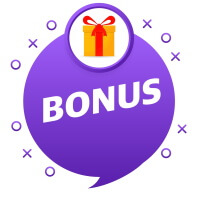 As mentioned, live bettors can take advantage of a huge selection of live betting bonuses and ongoing promotions.
For starters, punters can claim welcome bonuses and earn things like bonus cash for live betting, free live bets, enhanced odds, and much more. Almost all online sportsbooks will offer you something special when you sign up. Some will even give you a no-deposit bonus that you can use to place live bets.
As you may know, it's tough to consistently grind out a profit when you bet on sports. Claiming bonuses and partaking in promotions go a long way toward both short-term and long-term sustainability. Just remember to always read the terms and conditions of any live betting bonus you're considering. Try to find bonuses that have low rollover requirements and other player-friendly rules. Even though many sportsbook bonuses are quite attractive, you will come across some that are definitely worth avoiding.
---
What Makes a Live Betting Site Good?
The very best live betting sites incorporate a variety of bells and whistles into their in-play wagering platforms. One of the main features of any top live sports betting site is live streaming.
We have discussed the key role this feature plays in the overall experience. Naturally, our favorite online sportsbooks for live betting offer the most competitive odds. This is another major component of a profitable sports betting strategy.
Another common trait is supporting features such as Cash Out, Cashback, Enhanced Odds, and Bet Builder. Many modern bookmakers go so far as to allow punters to propose their own wagers. You should be able to find informative blogs, expert opinion, and volumes of statistics. Having access to all of this ensures your live betting adventure is everything you expected and more. We can sum it up by saying that a good live betting site offers:
Excellent selection of live betting
Best Odds
Plenty of live betting bonuses and promotions
Cash Out
Live Streaming
Everything you are looking for in a live betting sportsbook.
---
FAQ: Live Sports Betting Sites
How do I place a live bet?
The process of placing a live bet at an online sportsbook is no different than wagering on a pre-match event. Click or tap on the selection you want to make. This will add it to your bet ticket. You can then simply enter the wager amount and submit the bet. Just remember to double-check the odds to make sure they haven't changed as live odds are prone to do.
Is it possible to make live multi bets?
While the rules may vary depending on which site you use, most online sports betting sites allow you to place live multi bets. If you plan on doing this, remember that you should work fast as the odds are so volatile. If you take 5 minutes to build your parlay, then there's a good chance that some of the odds will have changed. As an aside, you should also be able to build parlays using a mixture of live and pre-match selections.
Can I cash out an unsettled bet?
You sure can, assuming the selection you want to cash out is eligible for the feature. This applies to both pre-match and live wagers. Cashing out your wager can lock in a profit or, at the very least, minimize your losses. It doesn't matter if your bets are way ahead or far behind.
Can I use my mobile device for live betting?
Yes. Almost every online sportsbook is at least mobile compatible which means you can access all of the site's features using your browser. A lot of the top live sports betting sites also offer free apps for iOS and Android devices. With so many punters using their mobile devices for placing bets, bookmakers focus heavily on providing a top-notch mobile experience.
Is live betting better than pre-match betting?
This ultimately boils down to personal tastes. If you like having lots of time to consider your plays, then you might be better suited for pre-match betting. Those who enjoy a fast and slightly more chaotic betting environment may have more fun with live betting. Of course, a lot of punters thrive with a well-balanced mix of live and pre-match wagering.
Should I expect to win every bet I make?
Definitely not! All sports bettors go through hot streaks and cold streaks. It doesn't matter how carefully and deeply you research a game, there are no guarantees that you'll win even one of them let alone all of them.
---
Responsible Gambling
Live betting can be a lot of fun. It can be quite profitable too if you play your cards right. The thing is, you have to do it responsibly. Live betting is merely a form of entertainment. However, a lot of people get carried away with their in-play betting. Considering how exciting it is to place live wagers, it's easy to see how one could go too far. We implore you to practice proper bankroll management and stick to limits. Only bet what you can afford to lose and never chase those losses.
The best online sportsbooks offer customers a variety of tools and resources to keep their gambling safe and under control. In most cases, you can access the Responsible Gambling tools in your player profile. This allows you to set strict limits on the amount of money and time you spend. You can do self-assessment tests to find out if you are displaying signs of problem gambling. If you are showing troubling signs, then you can access a range of resources that will help you regain control. You can even opt-in to a cooling-off period or self-exclusion.
---
Recap of Live Betting
You should now have a solid understanding of live betting. Almost all sports betting sites offer it which means you have access to countless live betting opportunities every day. We have covered some of the main advantages such as being able to see the flow of a game before betting on it. This is why live streaming is such a crucial element of the overall experience.
If your live betting bookmaker doesn't have live streaming, then you should immediately find a site that does. We should also remind you it's a very good idea to claim live betting bonuses and promotions. Free bets, cashback, cash out, and bonus cash offers make it a lot easier to come away with a profit.
Live betting is very similar to pre-match wagering. There are really only two significant differences between the two. With live betting, you usually don't have a lot of time to ponder pulling the trigger on your live betting picks because the odds change so frequently. Also, live betting menus tend to offer fewer betting options. However, that doesn't mean that the best bookmakers don't have loads of live wagering options. They do.
If you haven't been officially introduced to the joys of betting live, we suggest you head over to one of our preferred live sports betting sites. You can open a new account, claim a live betting bonus, and start placing live bets as you watch the action on a live stream. We are confident that you will enjoy the ride.