The Best Betting Site In Canada For Credit Card Betting Is Betway
If you're looking to place bets on sports in Canada using a credit card, Betway is the best option for you. At Betway, you can place bets with all major credit cards including Visa and Mastercard, and quickly deposit cash into your account.
Betway is a highly-reputable online sportsbook that provides more than 12,000 betting markets across dozens of major sports leagues including the NHL, NFL, MLB, NBA, MLS, English Premier League, and much more. It also allows betting on tennis, eSports, horse races, and much more. It's fully licensed and regulated by the Malta Gaming Authority and eCOGRA.
Not only that, but Betway has high sign-up bonuses for new gamblers, and has excellent customer service, so you can always get the help you need if you have an issue. If you want to find the best credit card betting site in Canada, look no further than Betway. More than 12,000 betting markets available
Wide variety of casino games
Audited & licensed by eCOGRA
---
Credit Cards in betting
Credit cards are a very convenient, reliable, and simple way to deposit cash directly when betting on sports online. Because of this, almost every major sports betting website supports credit card betting. Read on to learn more about the basics of using credit cards while betting online in Canada.
---
Advantages of using credit cards in betting
Wondering why credit cards are such a popular way to bet on sports online? Here are a few advantages of using credit cards in betting.
You already probably have a credit card – What's more convenient than pulling out your wallet? If you already have a credit card, you can deposit cash into your online betting account in just a few seconds.
Instant deposit processing – Your deposit will be available in your account immediately, so you can start placing bets right away.
Fraud protection – Credit cards have robust fraud protection regulations in Canada. In the rare event that your information is stolen, you will be compensated by the card issuer for lost funds.
---
How to deposit and withdraw with credit cards in betting
How to deposit with credit cards
You can deposit cash with a credit card in the same way you'd make any other purchase. Just sign into your sports betting account, head to the cashier/payments section of your account, and choose to pay with a credit card. Then, choose how much you'd like to deposit, enter your card details, and confirm the transaction. You'll be able to start placing bets immediately.
How to withdraw with credit cards
In most cases, you can't withdraw deposits with credit cards. You'll have to use an alternative method of withdrawals like PayPal, Interac e-Transfer, a check, or any other withdrawal method supported by your preferred sports betting site.
---
How secure is it to use credit cards in betting?
As long as you stick to well-known, reputable gambling sites, credit cards are a secure way to place bets. In addition, if fraud does occur, your card provider will typically be responsible for compensating you for the cost of the breach.
However, credit cards are inherently secure, and if you share your credit card information with a disreputable sportsbook or an online gambling website with poor security, it's possible for your credit card details to be stolen.
---
What are credit cards?
Credit cards have been used for decades worldwide. Here are a few facts about this payment method.
The first modern "revolving credit" system was established by Bank of America in 1958, and was known as the "BankAmericard."
Almost every merchant in Canada accepts credit cards for both online and in-person purchases
8 billion credit cards are in use worldwide
89% of Canadian adults have at least one credit card
In Canada alone, there are around 5,700 credit card transactions each minute
---
How do credit cards work?
Wondering how credit cards work when you pay for deposits at online casinos and sportsbooks? The basic process is the same as using a credit card for any other transaction.
First, you'll head to your preferred online sportsbook and navigate to the payments/cashier section of your account, and you'll choose a credit card as your preferred deposit method. Then, you'll enter your card information including the credit card number, expiration date, CVV, and any other required information.
Once you submit your request, your account will be debited immediately, and your funds will be deposited. Note that some cards treat deposits on gambling websites like cash advances, which have additional fees.
---
Credit cards in Canada
Credit cards in Canada have been used for decades, and there are a lot of different types of credit cards available on the market today. However, it is important to note that there are some rules around which credit cards can be used for Canadian sportsbook deposits.
Some Canadian banks like TD Royal Bank, RBC, and Scotiabank do not allow credit cards to be used for sportsbook deposits, so you may find that your transaction is blocked. In addition, multinational banks based in the United States, like Chase Bank, cannot allow online gambling deposits due to the U.S. Unlawful Internet Gambling Enforcement Act (UIGEA) of 2006.
However, other banks in Canada do allow sports betting. These include CIBC, Bank of Montreal (BMO), Desjardins, and VanCity. If you have a credit card or apply for a credit card with one of these banks, you will likely be able to use it to place sports bets.
---
How to open an account for a credit card
If you already have a credit card, you don't have to take any other steps to get set up and begin depositing funds on sports betting websites in Canada.
But if you don't yet have a credit card, you'll need to apply for one. In most cases, this consists of a few simple steps:
1. Find the right credit card for you
There are hundreds of different credit cards available with different perks, interest rates, and bonuses in Canada, so we recommend taking the time to look over your available options before applying.
2. Fill out an application
You'll need to fill out an application and provide your personal information, as well as information about your income, rent or mortgage, and other such details. Once you apply, the lender will run a credit check to determine if you're qualified for a card.
3. Get approved and get your card
Once you're approved for a credit card, you'll be sent the card in the mail in a few days or weeks, depending on your card issuer. In some cases, you may be able to use your credit card number to start making online purchases immediately.
---
Fees for credit cards
Fees for using credit cards to deposit cash into a gambling account can vary quite a bit depending on your payment provider. In some cases, you won't have to pay any fees at all.
But most of the time, credit cards that allow deposits on gambling websites will not treat them as purchases, but as cash advances. This means that you may face a percentage-based fee for the deposit – and you will start paying interest on the amount you deposited right away, with no grace period.
Before you use a credit card to place a bet on any gambling website, you should make sure to contact your bank or card issuer, and make sure that you understand the fees and costs that may be associated with doing so.
---
Alternatives to credit cards
Not sure that using a credit card is the best option for you when placing sports bets in Canada? Here are a few alternatives that may be a better choice, in some cases.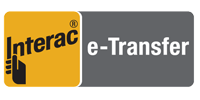 Interac e-Transfer 
– 
If you have a Canadian bank account, the easiest way to fund your sportsbook account is with an
Interac e-Transfers
. The process is fast and supported by every major bank in Canada, and usually has very low fees or no fees at all.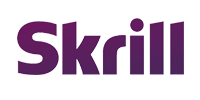 Skrill – You can deposit money into a Skrill account using your existing credit card, then use Skrill to send money to a sportsbook account, or to make withdrawals. Skrill is supported by more than 2,000 gambling websites.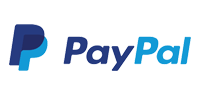 PayPal – PayPal is widely accepted on many Canadian gambling sites, and it lets you fund your account with a credit or debit card, or with an ACH transfer, providing you with more flexibility. It can also handle withdrawals, unlike most credit cards.
---
FAQs about credit card betting
Got questions about how credit card betting works for online gambling websites? Get the answers you need below.
Is it safe to use credit cards for sports betting?
As long as you use a reputable gambling website, it's safe to use a credit card to add funds to your account. Make sure you do your homework and only place bets with well-known, reputable sportsbooks.
Which deposit/withdrawal methods can I use when using credit cards?
Credit cards usually process deposits as cash advances. You cannot usually withdraw money with a credit card.
Do I have to verify anything when using credit cards?
As long as you enter all of your credit card information accurately, you won't have to worry about any further verification processes.
Will there be any fees added when I use credit cards?
Depending on your card issuer, you may have to pay a percentage of your deposit amount as a cash advance fee – and interest may begin accumulating on your deposit amount immediately.
What do I do if my payment is declined?
Contact your card provider for support. It's possible that they flagged you for suspicious activity, or that they do not allow their credit cards to be used on gambling websites.
How long will it take before my deposit is received by the betting site?
Credit card deposits are usually instant, so you can start betting right away.
How long will it take before my withdrawal is received from the betting site?
Credit card withdrawals are only supported by a few gambling sites. Usually, you will need to use an alternative method like an ACH transfer, check, or Interac e-Transfer to get your winnings.
---
Tips for using credit cards in betting
It's always a good idea to use your money wisely, and think about the following things while you place bets with your credit card:
Take your time when selecting the best payment provider for you – If you're worried about exposing your personal information, for example, it may be a good idea to deposit funds to a third-party service like Skrill using your credit card. Then, you can use Skrill to send money securely to the sportsbook.
Be aware of any fees which may occur – Credit card deposits at sportsbooks often have high fees and interest, since they are treated as cash advances. Make sure you're aware of these costs and plan accordingly.
Make sure that your favorite betting site accepts credit cards – Thankfully, just about every sports betting website accepts credit cards, so this should not be a problem.
Know the transaction limits of your credit card – Your credit card has a maximum spending limit, and also likely has a cash advance transaction limit. Make sure you consult with your card issuer and know the transaction limits for your card before depositing cash for sports betting.
---
Credit Cards Are A Convenient But Pricey Way To Gamble Online
If you value convenience over everything else, credit cards are a good way to deposit money at online sportsbooks. You can quickly deposit cash using the same payment method you use for most other purchases – so the convenience is unparalleled.
However, compared to some other methods of depositing cash, like debit cards and Interac e-Transfers, credit cards have very high fees and costs when used for depositing cash at sportsbooks.
Additionally, using a credit card directly on a gambling website is not as safe as using a third-party service like PayPal or Skrill. If the website turns out to be fraudulent, your credit card information could be stolen – this is not possible with a third-party payment method.
For these reasons, we don't really recommend using credit cards as your primary method for placing sports bets. They're a decent option in a pinch, but their convenience doesn't make up for these major drawbacks.