What is a Betting Bonus?
You know how casinos and betting shops use extra chips or free bets to make you play more? Well, that's what betting bonuses are. They give you extra cash to play with, but contrary to popular belief, there's no extra cash that comes for free. Whether it's a free bet or a deposit bonus, you should keep in mind that no bonus offer is truly free.
Before you go and claim a bonus, we advise you to be smart about it. Don't just rush into any offer without checking the terms. There are plenty of hooks you need to be aware of that can make you lose the extra funds. If you're not careful, you'll get stuck with a bad bonus and you won't be able to withdraw any winnings. Wouldn't that be a bummer?
The good news is that betting-sites.ca is here to help. Below you can find a few important terms we must mention that will help you use a betting bonus to your advantage.
---
Types of Betting Bonuses
When you join a betting site in Canada, you'll find plenty of bonus offers. The most common one you'll come across is the welcome bonus or free bet. There are deposit and no deposit bonuses too as well as loyalty rewards and sport-specific boosts.
Welcome Free Bet
Most Canadian online bookies will offer a free bet after registration. The majority of these free bets are tied to your first deposit and bet. For example, you might need to deposit and bet C$10 for the first time in order to claim a C$10 free bet.
Free bet welcome offers are usually small (C$10, C$20), but they're a great way to get started. After your bet is settled, you'll receive the free bet and get to use it on a variety of sports. Make sure to check the terms, since the bookie will almost surely tie the free bet to specific odds (for example, only bets on odds over 2.0 will qualify).
Deposit and No Deposit Bonuses
These are the most common regular bonuses you'll find at betting sites in Canada. The deposit bonus is available after you make a deposit. It doesn't come for free, so there will always be terms you need to complete to claim it.
On the other hand, a no deposit bonus doesn't require a deposit. However, that doesn't make it free. Check the terms and conditions to see what you need to do to claim any winnings. This bonus is pretty rare and can only be found at a few betting sites.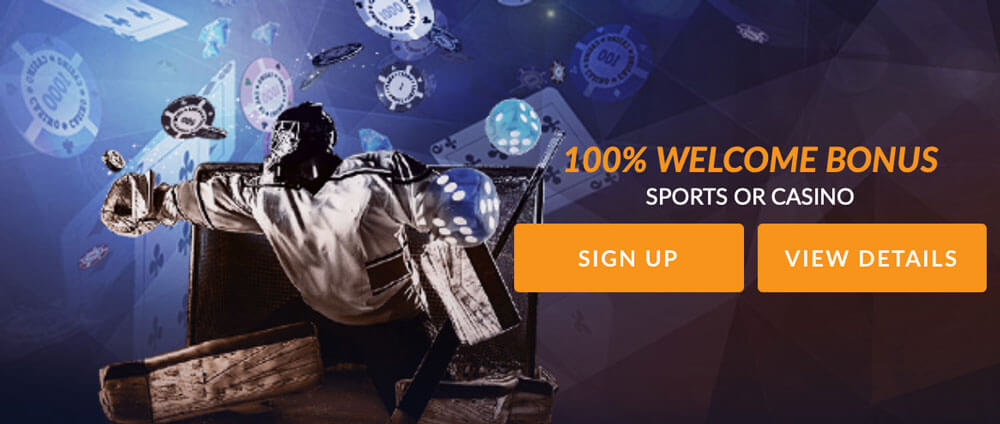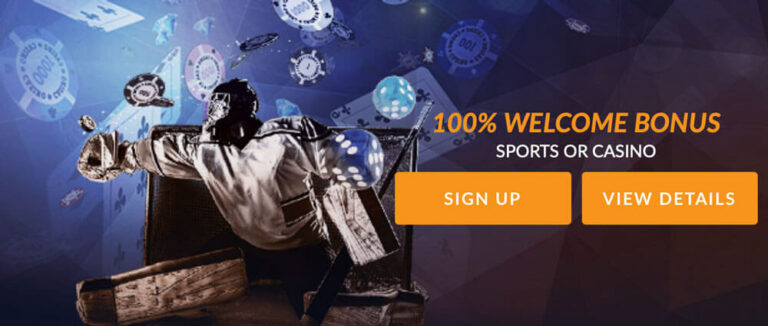 Sport-Specific Bonuses
Many bookies will offer specific sports boosts. One such example is Best Odds Guaranteed for horse racing. There are bonuses tied to American football, ice hockey, and basketball as well, all with specific terms.
Loyalty Rewards
These are self-explanatory. Become a regular at a betting site, and you'll almost surely have a chance to earn loyalty (VIP) rewards. They often come with great benefits too.
---
Bonus Wagering
The wagering is the most important part of a betting bonus T&Cs. It is usually presented as a number (for example, 10x), which explains how many times you need to play the bonus funds over in order to get your winnings out.
Withdraw
Withdrawing winnings accrued with a betting bonus is only possible after completing the wagering. You can't withdraw your bonus funds right away, so you'll need to play it over a certain number of times before you cash out.
Odds
All betting bonuses are meant to be spent on specific odds. Make sure to check the terms – in most cases, you can only use free bets and bonuses on odds over 2.0.
Examples
Welcome free bet of C$10 terms:
Available after registration and first bet of C$10. The bonus will be issued once your bet is settled.
Wagering requirements – 5x. You'll need to spend C$50 to get any winnings (C$10 bonus x 5 times).
The free bet is available on specific sports – for example, football or ice hockey. Keep in mind that only bets over 2.0 (or as the bookie specifies) count toward the free bet.
---
Find the Best Bonus
Finding the best bonus is kind of hard when there are so many options to choose from. Canadian punters should weigh them all before making a decision. The size certainly matters, but it's not the sole factor that can help you find the right offer.
What good is a C$100 bonus if you need to wager it 50 times? It's better to take an average bonus or free bet worth C$10 or C$20 and wager it a couple of times or so. Those wagering requirements are reasonable – anything over 10x is not.
In most cases, you'll be best off with a bonus that suits your wants and needs. If you want to check a new site out, a no deposit bonus would be best. Free bets are also a good idea for this purpose.
If you plan on becoming a regular, you'll benefit the most from deposit bonuses. There's something for everyone in store, but unless you check the terms, you shouldn't claim a bonus blindly.
---
5 Betting Bonus Tips for Punters
Getting a bonus is only the first part of the deal. How you spend it is also important. While it's extra money you can spend any way you want to in most cases, you should use betting bonuses to your advantage and hopefully win a nice sum of cash.
Of course, for that to happen, you'll need to follow a few tips. While we don't guarantee that the tips below will deliver profit, there's no harm in following them.
Bonuses Can Be an Opportunity to Experiment
Betting bonuses are a perfect way to experiment. Why are experiments important in sports betting? Because they give you a chance to find more valuable markets. Why break the bank when you can use a bonus for it? Find one with fair terms and use it on a new market. You may end up loving it.
Remember to Read the Terms and Conditions for the Bonus
Once again, we can't stress the importance of reading the terms and conditions before clicking the Claim button. Make sure to read them thoroughly, as there are plenty of twists and turns in the fine print.
Don't Always Settle for The Offer That Seems to Give You the Biggest Bonus
Just because a bonus is massive doesn't mean it's great. Settle for the offer that suits your wants and needs – don't aim for the highest offer.
Don't Always "Go for The Gold" When Utilizing a Bonus
While you can easily spend a betting bonus on a risky market in a high risk-high reward situation, you should plan to use it wisely. Make sure to use it to the best of your abilities. In that way, you can almost certainly win real money with it.
Stay Within the Terms and Conditions, So the Bet Doesn't Get Invalid
Never break the bonus rules unless you want to lose it. That's one of the biggest rookie mistakes you can make on betting bonuses.
---
Terms and Condition regarding betting bonuses
Below you can see a list of the most important terms and conditions you should read before getting a betting bonus.
Wagering requirements: if you don't wager the bonus a certain number of times, you won't be able to withdraw your winnings. It's that simple.
Minimum deposit: if you're getting a welcome bonus or free bet, there's usually a minimum deposit that qualifies for it. If you deposit less than that, you won't qualify for the bonus.
Time for wagering completion: you can't just wager the bonus forever. You usually get anywhere from a week to a month to complete the wagering requirements.
Odds: make sure to learn the minimum odds you can bet on with the bonus funds. The best betting sites in Canada usually allow you to bet with a bonus on odds of 2.0 or greater.
Markets available: Make sure to check if the bonus is available on all the markets or is meant for a specific one.
---
Betting Bonus FAQ
What Is A Betting Bonus?
A betting bonus is a real money offer awarded to new or regular punters. From free bets to deposit bonuses and beyond, the top Canadian betting sites are very generous these days.
Where Can I Get A Betting Bonus?
You can find a solid betting bonus at all the betting sites on our list. Simply choose one and check the promotions area out. There will surely be a bonus or two to claim.
Which Betting Bonus Is the Best?
It depends on what you want. Horse racing punters will look at Best Odds Guaranteed offers. If you're more of a soccer fan, you're best off with free bets.
Can I Use More Than One Bonus?
In most case, you won't be able to use bonuses in conjunction with other offers. However, you can always sign up at several bookmakers and use their betting bonuses.
How Often Will I Be Offered A Bonus?
If you're a regular, you can expect a solid stream of bonuses. New players will get one on sign up and may need to become regulars to claim new offers more often.
Is There A Maximum Amount I Can Bet When Using a Betting Bonus?
Yes, a bookie will always put a limit on the maximum amount you can bet with a bonus.
Can I Wait with Utilizing My Bonus?
You can wait, but not over the period noted under the terms and conditions.
---
Pros & Cons with Bonuses
Great for experimenting with new markets
Offer real money returns
Can be used to win money without breaking the bank
The terms and conditions can be fishy sometimes
---
Betting Predictions
Many of the top Canadian betting sites nowadays have blogs run by experts that share regular tips and predictions. You can use these tips to your advantage and win or find inspiration for your next bet.
The fact that most of these analyses and tips and predictions are written by former sports legends makes them as credible as they get.
---
Where Can Punters Find the Best Betting Bonuses?
No need to wander the Internet looking for the best betting bonuses. betting-sites.ca's list of recommended betting sites already has the top offers in the industry. Simply take your pick from the list and you'll get an offer you can't refuse.
Final Words to Betting Bonuses
Betting bonuses are the bread and butter of the top Canadian betting sites. They give you a chance to try a bookie out or help you find your next favorite market.
When claiming a betting bonus, don't forget to read the terms. If everything looks fair and the bonus suits your wants and needs, it would be foolish not to get your hands on it. Choose a betting site from our list and you can bet that you'll always get the best betting bonus offers.