Betway is the best Direct Debit betting site in Canada
Betway is our #1 pick for the best direct debit betting site in Canada for a number of different reasons. First, it provides more than 12,000 betting markets on top leagues like the NFL, NBA, NHL, MLB, English Premier League (EPL) as well as sports like tennis, golf, and so much more.
It's also very easy to use, particularly with direct debit deposits, and has a history of timely payments for gamblers who want to withdraw their winnings. Betway is fully regulated by the Malta Gaming Authority, and also holds gaming licenses in 6+ other countries around the world, where required by law, and it's accredited by eCOGRA, a leading authority in the world of online gaming.
Best of all, it has huge deposit rewards starting at $200 for new users, and regular recurring promotions for existing users, so you can make the most of your money. For all of these reasons, it's our top choice if you're looking for a direct debit betting site in Canada. More than 12,000 betting markets available
Wide variety of casino games
Audited & licensed by eCOGRA
---
Direct Debit in betting
Direct debit is the simplest way to deposit money and withdraw winnings with most major gambling sites. To use it, you enter your banking details with a sportsbook, and they debit the cash you deposit directly from your bank account, with no middle-man or other third party involved.
It's a reliable and easy-to-use payment method, which is why just about every gambling website supports direct debit. Let's take a deeper look at this payment method now.
---
Advantages of using Direct Debit in betting
Requires no new account – You won't have to set up an account with a new payment provider. You can simply use your current Canadian bank account information to set up a direct debit for payment or withdrawals from your preferred sportsbook.
High deposit and withdrawal limits – Your deposit and withdrawal limits depend on the bank you're using, but are typically in the thousands of dollars – so you won't have to worry about encountering issues unless you're a very prolific sports gambler.
Widespread support on betting sites – Direct debit is one of the most common methods for depositing cash to betting sites, along with credit card and bank card deposits. Just about every major sportsbook in Canada supports the use of direct debit.
Supported by all banks – Every single bank in Canada supports direct debit, so you won't have to worry about whether or not you can use this payment method with your preferred bank.
---
How to deposit and withdraw with Direct Debit
Wondering how direct debit deposits and withdrawals work? Let's take a look at the basics now.
Depositing with Direct Debit
A direct debit deposit is also sometimes known as a "bank transfer" or "wire transfer." The way it works is simple. You authorize your bank to send a certain amount of cash to another bank account – the account of the sportsbook you're using.
To set up deposits with direct debit, you'll typically visit the cashier/payments section of your preferred sportsbook. Then, you'll enter your bank details, and select how much you want to deposit. Depending on your provider, your information may be saved for later use, or you may have to re-enter it every time you make a deposit.
Withdrawing with Direct Debit
The process for making a withdrawal with direct debit is very similar to making a deposit. You'll visit the cashier/payments section and choose how much money you want to withdraw. Then, you'll select the bank account to use or you'll re-enter your payment details, depending on the sportsbook. Once you confirm the transfer, the money will be credited to your account, though it may take a few days to appear.
---
How secure is it to use Direct Debit in betting?
Using direct debit to deposit and withdraw money is relatively safe if you are using very reputable online sportsbooks like Betway, which have top-notch security and a reputation for safeguarding your personal information.
However, it's not as safe to use direct debits with lesser-known gambling websites. If you enter your bank details and the website is compromised, you could be at risk of fraud and identity theft. Many gamblers choose to use more secure payment methods like Interac e-Transfers or PayPal for sites that do not have a long history or a good reputation for security.
---
What is Direct Debit?
A direct debit is usually also called a wire transfer or a bank transfer. This payment method has a long history, and was one of the first alternatives to check and cash payments. Here are some quick facts about direct debit and wire transfer payments.
The first-ever "wire transfer" was sent by Western Union in 1872 via telegraph
In the 1970s, direct debit was popularized by the rise of computers. In the United States, the first Automated Clearing House (ACH) was made to process these transactions more effectively in large batches
With the rise of the internet and online banking throughout the 1980s and 1990s, direct debit became a more popular way to pay for goods and services, along with credit and debit cards
All modern banks support direct debit for deposits and withdrawals
Today, the Canadian Automated Clearing House Settlement System (ACHSS) handles more than 26.8 million payments per day, with a value of around $24.8 billion CAD
---
How does Direct Debit work?
Direct debit works a little bit differently in each country, but all types of direct debit are similar. A bank uses an electronic "clearing house" to send cash from one account to another after the transfer is authorized by a particular user.
Basically, you will choose to pay for goods or services using a bank transfer. Then, you'll enter your account information and the amount you want to pay in an online form, and authorize the transfer to the other party. The process for this can vary slightly depending on the betting website you use.
For withdrawals, the process is reversed. You'll enter your banking information on your sportsbook and request a withdrawal, and your sportsbook will set up a bank transfer using their bank account to send you the money you're owed.
These kinds of "clearing house" payments are usually not processed immediately, but in "batches" throughout the day or week, and they're usually only processed on business days. For this reason, it can be a few days before a deposit or withdrawal goes through.
---
Direct Debit in Canada
Direct debit payments in Canada are also called Pre-Authorized Debits or (PADs) for short. They use the Automated Clearing House Settlement System (ACHSS), which is secured by the federal government, and connects all of Canada's banks, credit unions, and other financial institutions.
Direct debit is widely used to pay recurring bills and debts to a wide variety of banks, and is also used to pay for goods and services. It's a very flexible and easy way to send funds, and a good alternative to a check or cash payment.
---
How to open an account (this has to be a more general section about opening a bank account, so it's not possible to include screenshots or very specific steps)
If you already have a Canadian bank account, there's no need to set up anything else. You can simply head to your online banking account and learn how to start using direct debit right away. Don't have a bank account? Here's what to do.
1. Apply at an online bank or in-person at a branch
It's easy to apply for a Canadian bank account online or in-person. You'll need to bring documents to prove your identity, place of residence, and other such personal details.
2. Get approved and fund your account
After you're approved, you will need to deposit cash into your bank account. Note that some bank accounts will charge you a fee if you don't keep a certain amount of cash in your account at any given time.
3. Start using direct debit right away
Once your account is funded, you can use direct debit to make deposits on a sports betting website right away, and to withdraw your winnings.
---
Fees with Direct Debit
Direct debit fees vary quite a bit, based on your bank. Most banks do not charge for deposits, but will charge a flat fee for a direct debit withdrawal. Gambling websites usually do not charge any fees for direct debit – this is entirely up to the bank you're using.
---
Alternatives to Direct Debit
Wondering what other options you have instead of using direct debit in Canada? Here are a few other top alternatives.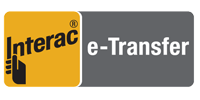 Interac e-Transfer
– Interac e-Transfer is supported by almost every Canadian financial institution. It's a fast, secure alternative to direct debit, and usually has similar (if not lower) fees.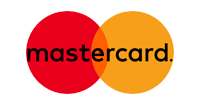 Debit cards – Debit cards attached to a bank account function nearly identically to a direct debit payment, and it may be easier to simply use your bank card than it would be to set up direct debit.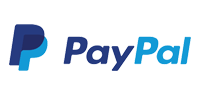 PayPal – PayPal is a third-party "eWallet" service that lets you protect your personal information when gambling online. You can deposit money into PayPal using your bank account, then send your cash from PayPal to your preferred sportsbook. This protects your personal information.
---
FAQs about Direct Debit & Betting
Got questions about direct debit and how it works with sports betting? Let's take a look at a few FAQs now and give you the answers you need.
Is it safe to use direct debit for sports betting?
Yes, as long as you use a reputable sportsbook. We do not recommend using direct debit on new or unproven gambling websites, however, as a data breach could expose your personal information.
Which deposit/withdrawal methods can I use when using direct debit?
You'll have to deposit cash or fund your bank account with a check, then use direct debit to send your payment.
Do I have to verify anything when using direct debit?
As long as you already have a bank account, there are no further verification steps needed.
Will there be any fees added when I use direct debit?
Most banks charge a flat fee for withdrawals, but do not charge fees for payments made with direct debit. Consult your financial institution for more details.
What do I do if my payment is declined?
First, make sure you have enough cash for the deposit. You may also want to contact your bank. Some Canadian banks do not allow direct debit to be used on gambling websites due to regulatory issues.
How long will it take before my deposit is received by the betting site?
It can take up to 1-3 business days before your funds are available.
How long will it take before my withdrawal is received from the betting site?
Usually, it will take at least 3-5 business days for your withdrawal to be processed and for funds to be added to your bank account.
---
Tips for using Direct Debit in betting
Here are a few things that you should keep in mind if you've decided to use direct debit for betting in Canada.
Take your time when selecting the best payment provider for you – Direct debit is simple and easy, but it's not highly secure and it takes a long time. Make sure you weigh your options on each sportsbook to choose the right payment method.
Be aware of any fees which may occur – For information about direct debit fees, contact your bank directly. Each financial institution has different policies related to direct debit fees.
Make sure that your favorite betting site accepts direct debit – Thankfully, direct deposit is a very common way to fund gambling accounts in Canada, so most operators that offer sports betting in Canada will accept this payment method.
Know the transaction limits of your preferred payment method – Your bank may place limits on how much you can transfer in and out of your account. Make sure you're aware of these limitations to avoid any issues with deposits and withdrawals while sports betting.
---
Direct Debit is a simple way to deposit money, but it's not always the best choice
A direct debit bank transfer is a simple way to deposit cash to your preferred sports betting website. You don't have to set up any new payment accounts, and can just enter your current banking information.
However, direct debit betting is not usually the best option for placing bets on gambling websites. It takes several days to process both deposits and withdrawals, and you may face fees from both your bank and your sportsbook. You also will have to share your banking information directly with the sportsbook, which could put your personal information at risk if there is a data breach.
For these reasons, we recommend exploring other payment options like PayPal and Skrill, which allow faster deposits, better security, and often have lower fees.