What Are Free Bets?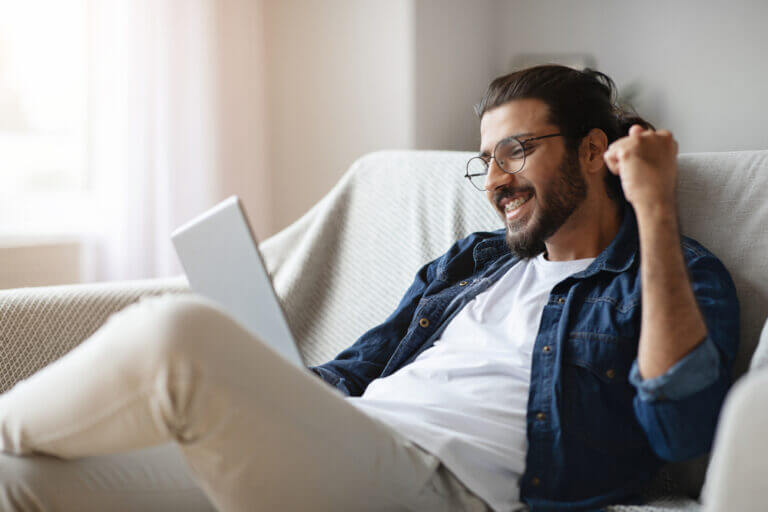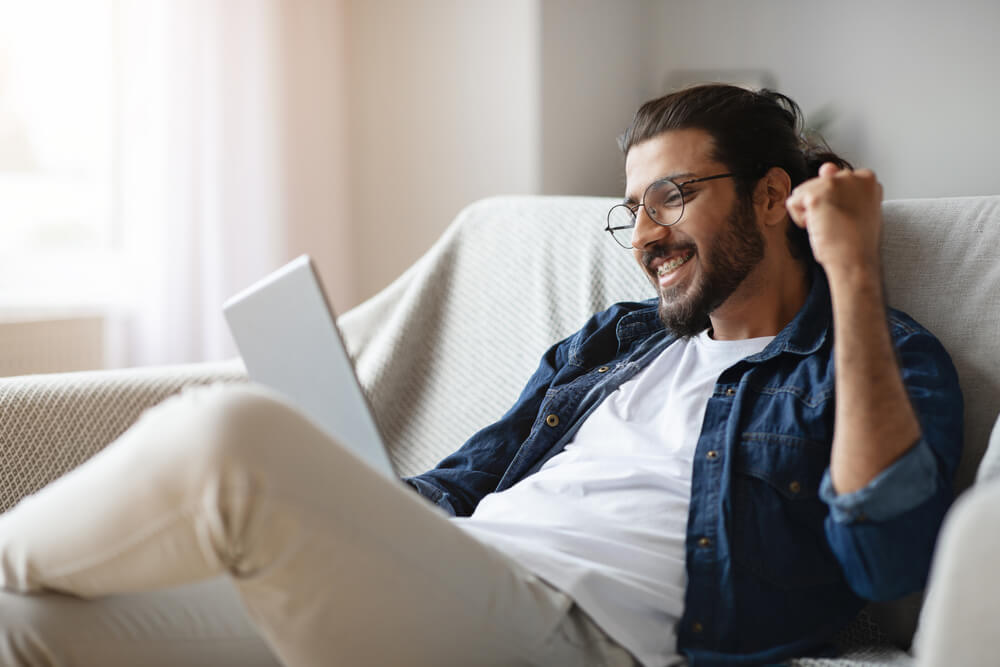 In the world of online sports betting, free bets sit on the throne. They're the favorite type of bonus you can get for your own money at Canadian bookies. Or without spending money at all – it depends on the types of free bet.
The main difference between this bonus and others at a sports betting site is how you use it. To put it simply, it has lower wagering requirements or none at all, and can be spent on a variety of betting markets. In short, it's everything you've been looking for and then some.
Free bets are available to all bettors. You can get one for opening a new betting account. Seasoned veterans get a free bet bonus too as they deposit and bet. The bonus amount may not be as big as what a deposit bonus offers. However, the rules are much looser – that's why it's called a free bet. In most cases, you will need to cover a minimum deposit and make a bet before you claim your free bet bonuses and put them to good use.
That's why they aren't free, even if the name suggest it. A free bet token only becomes available to use when you cover the free bet stake and place a bet on specific, pre-determined odds. Only then will you claim your free bet, which is much different than the way deposit bonuses work. But, they don't carry the same wagering requirements, even though certain cs apply to free bets too.
Instead of placing a real money bet on your favorite sports, you can go with a free bet instead. There might be no free betting sites on the market, but thanks to this promo, you'll find many that are almost as good. Most free bets work pretty easily, which we'll explain more in the paragraph below.
How do Free Bets Work?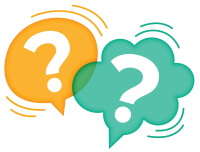 No matter what the title says, a free bet promotion is never free. That does double for sign up offers. It means you have to register, make a deposit, place a pre-determined bet, and then receive the free bet offer. You will only get the extra funds if you win. Free bet stakes are rarely covered in the return. A deposit free bet almost always sticks to these rules, although it's up to the sportsbook to decide how the terms work.
Free bets are probably the best way to get started at Canadian sports betting sites. They're the equivalent of a juicy casino bonus, but with looser terms. Plus, you get all kinds of different free bet offers. There are some specifically designed for horse racing markets, some are available on football, others may be eligible for other sports. That kind of flexibility is why they're so popular, so it's not all about the biggest bonus amount.
If you're a sports betting bonus hunter, you've probably came across more than one free bet. Bookies love to give them out, and this sportsbook bonus is loved by bettors too. In the paragraphs below, we'll show you why free bet promotions are so great, and how you can get the most out of them.
Is a Free Bet Really Free?
No, and the name shouldn't fool you. Just like a casino bonus, they're not always free. As a matter of fact, wager-free bets are a rarity, although you might come across them. But, in more cases, you will need to wager multiple bets with the bonus funds in order to keep what you win.
In comparison with promotions such as enhanced odds, free bets are an entirely different world. But, still, you may come across a free bet sign that says it's a free bonus. Once you dig deeper into the terms and conditions, you'll see that they're not free. The good news is that everyone can claim them, including new customers and seasoned vets. The latter may even enter exclusive free bet clubs, where you'll get even better offers with much better terms.
---
How do I Claim a Free Bet?
Claiming free bets is as easy as it gets. Once you determine what type it is, you can put it to good use in no time. A free bet offer can either come with a deposit and bet or without it. Which means you may spend a bit of your own money, but the value you'll get may be tremendous. Getting bet credits in return for a bet may not look attractive, but when you see that the terms are much fairer than a deposit bonus, you'll learn why bettors love free bet offers.
Below we'll show you how to claim the two most common types of free bets found at most bookies in 2023.
Deposit Bonus Free Bet Offers
The first free bet you'll come across at online sports betting sites are welcome free bets. These work similar to first deposit offers, which means you'll need to cover the qualifying bet and place one to get your free bet in return.
Register at a sportsbook you like
Confirm your account via email or SMS
Check if you need to opt in to a deposit free bet offer
Make the minimum deposit required
Cover the qualifying bet and the minimum odds
Wait for the result to be settled
Enjoy your free bet
This are the common steps for a sign up free bet, and cover most of the further free bet offers you may receive. Each betting site will ask for something specific. Some may require free bet codes, others may have an extra step you may need to complete. But, as long as you cover the minimum odds and the qualifying bet, you should be golden.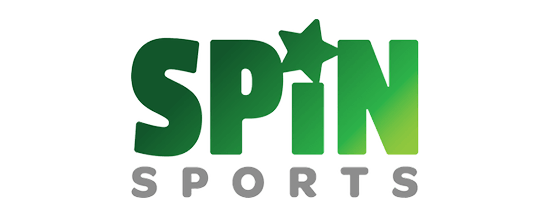 Streamlined and simple user interface
Excellent new user bonuses & daily bonuses
Huge variety of sports & betting markets
No Deposit Free Bets
As the name suggests, no deposit free bet offers require no deposit at all. Think of them as a sign of good will for joining a bookmaker. They're not always a sign up bonus, but most bookies offer them that way. The best free bets will need no wagering too, but a no deposit/no wagering combination is pretty uncommon.
Regardless, to get no deposit bonuses, you don't need to make a deposit. You may need to opt in, though, or see any special conditions that you might need to fulfill. Either way, cs apply to these offers too. Make sure to read the terms and conditions in depth, since they are never free. For example, to withdraw free bets of this kind, you may still need to complete wagering requirements.
New customers are more likely to be able to claim this offer. However, they are often offered to existing customers too as the bookie's instrument to retain them.
Terms and Conditions
As mentioned earlier, the terms and conditions are a key part of each free bet. Reading them might be a bit of a bore, but you will learn how many free bets you can get, what's the maximum free bet, the minimum odds, qualifying bets, and other important stuff. What you get back as a free bet is specifically explained under the T&Cs in great detail. The same goes for reading the terms of any bonus bets you come across, as nothing ever comes for free in the world of betting.
And don't think they're all the same. Each online bookmaker sets the terms and rules on its own. Some, for example, may not be available for wagering on system bets. There are some very specific terms you need to pay attention to if you want to put each free bet you claim to good use.
Let's not forget that that free bets expire after a certain period. You don't get to keep them forever. Make sure to take note of the expiry date, as trying to play it through after it expires is impossible.
---
What's the Difference Between Free Bets and Bonus Bets?


By now, many of you are probably asking what's the difference between bonuses and free bets. And it's a legit question. What's better – getting free bet funds or bonuses? To be honest, they all have a great value for bettors, but you need to learn the differences between them to get your money's worth.
So, how do free sports bets differ from sporting bonuses? Free bets may be given with a deposit or without it. These aren't extra funds you can just withdraw right away. Think of them as playable credit you can use in specific markets, but without the free bet stakes returned. In comparison, you can keep a deposit bonus value in cash, but you must wager it a certain number of times before making a withdrawal.
While a free bet night need to be wagered too, in most cases, you will be able to keep what you win without the stakes. The max qualifying bet stake is also different from a betting bonus. For example, a 100% matched deposit bonus on sign up will give you double the money to play with. A free bet isn't the same. It's much smaller, but easier to use, and might be a bit more profitable if you know what you need to do.
They both have one thing in common. Bonuses and free bets are a great way to get a bit of extra money at an online betting site. They can be profitable and are a great way to explore a bookie further. Whether you're one of the new customers or a regular bettor, a free bet is worth getting, and so is a bonus if the terms are fair.
---
Types of Free Bets
There are several different types of free bet offers you can find online in 2023. They aren't that confusing to get, but have slightly altered terms and rules that offer a different experience.

SNR (Stake Not Returned)
This is the most common type of free bet you'll find at most bookies. As it says, it's a freebie where you don't get the stake in return, but you get your free bet winnings. SNR free bets are commonly used as a sign up bonus, or they might be offered in horse racing or football markets. To put things into perspective, if you place a C$20 on odds of 4.00, you stand to win C$60 (C$80 – the C$20 stake).
Bet Refunds
If you check a bookie you like that heavily relies on free bets, you'll see plenty of bet refunds. For example, a bookie might offer 'Money back if Benzema scores first'. Or it can be 'Money back if your horse finishes third'. These bet refunds are usually tied to a single market, offering money back in the form of free bets if a specific event occurs. Make sure to read the terms and conditions in details, as there are plenty of things to keep an eye on.
Risk Free Bet
Head to any online sports betting site right now and there's a great chance you'll come across a risk free bet. While the name implies it, they are rarely without any risk involved. Unlike regular free bets which require your bet to win, risk-free bets give you site credit in case you lose. Which is a great thing as not every welcome free bet will win. When your bet loses, a risk-free bet gives you your stake bet, although it's not refundable. You win some and lose some, right? Of course, all bets are off with the second free bet you get as money back. It's one of the most common sports bets you'll come across, and one that can be put to good use if you use a good strategy. For example, you can long odds and either win great money or get your initial deposit and bet back in the form of a free bet. If you ask us, that's a win either way. Just make sure to read the terms and conditions, as there will definitely be obstacles when it comes to withdrawing winnings.
Matched Free Bets
A matched free bet is a bonus you get that matches your first deposit. It is usually available when you register with a new sportsbook. For example, you might come across a 'Get C$25 when you deposit and bet C$25 in a free bet', which is the perfect example of a matched free bet. Just like any other sports betting bonuses, this one comes with a set of rules you must follow. Existing customers can claim further matched free bets as they continue to make deposits and bet at the bookie.
Event Bonuses
Event-specific free bets are a popular way to boost a particular market, tournament, competition, or league. This free bet is more common among existing bettors. If you ask many, they'll say it's among the best free bets you can claim, since it can give you a nice amount of money back in the form of a free bet. Of course, you will need to cover the qualifying bet first. In most cases, you should be aware that it will be settled in free bet credits. Those are a few tradeoffs you must be prepared for, but hey, it's still a great thing to get a free bet on a particular event.
Deposit Free Bets
As mentioned earlier, existing bettors and sometimes new bettors might get a deposit welcome bonus at the best sports betting sites. Deposit free bets are typically used to retain existing clients by rewarding them a bonus amount that may be cashable or not. It's just like a deposit bonus in an online casinos or a free spins batch when you top your account. Of course, this kind of extra money doesn't come without rules. Cs apply to these free bet offers too, so you should always give the terms a read. The good news is that unlike other types of bet credits, any winnings from deposit free bets are withdrawable.
No Deposit Free Bets
Unlike deposit free bets, no deposit free bets don't need you to fund your account first. Which is convenient, but compared to deposit free bet offers, these are much smaller. Which is only normal as you're not spending money first to get something in return. But, on the other hand, no deposit free bets are a great way to explore a site and see what it offers. Even a meager C$10 is more than enough to place a few bets and see if you like the site. You won't spend a lot, and you can still win something for your free bet. Just makes sure to check the terms and see what you have to do to get your winnings.
---
What Type of Free Bet is the Best?
That depends on your playing style and the free bets' terms and conditions. Deposit free bets are great if you're a regular. No deposit free bets are a fan-favorite as they're basically free, at least in the no deposit part. But, we'd say that the best free bets are those that have reasonable terms. By reasonable terms, we mean low wagering and no caps on winnings or markets. The minimum odds should be properly adjusted, as you don't want a free bet that requires you to use it on odds of 3.50 or so.
Ideally, you'll also be getting the free bet stake in return, but let's not get ahead of ourselves. As long as your free bet wins, you still earn something in return, regardless of the free bet bonus you're getting.
---
Matched Free Bet Strategy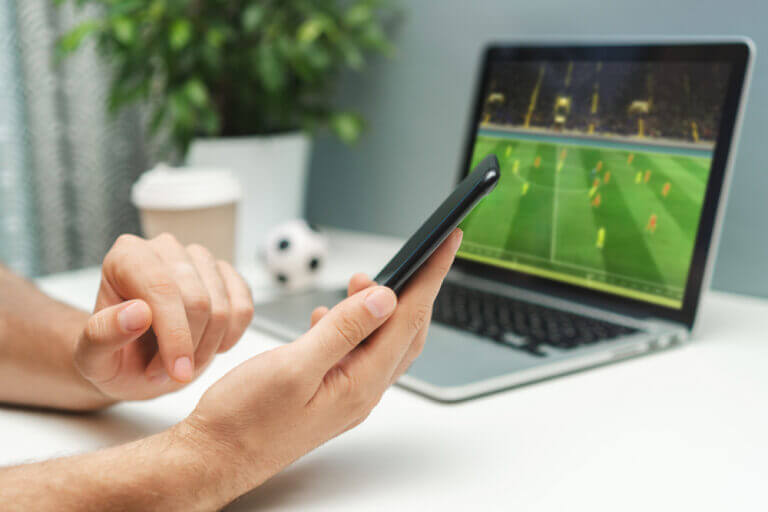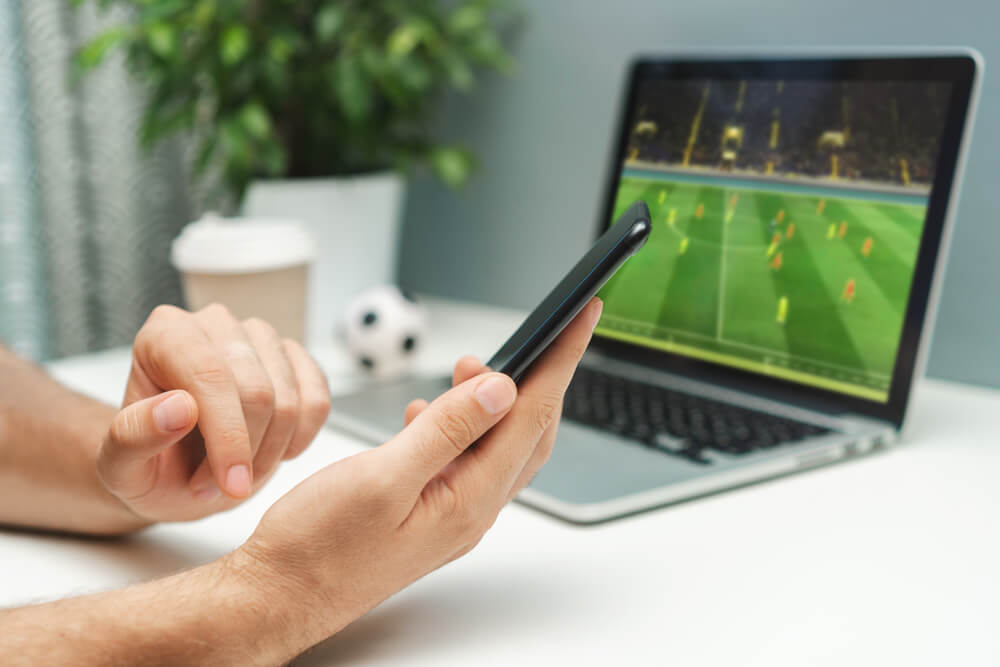 Free bets are a great bonus on their own, but they're also a centerpiece of a sports betting strategy many people use. Called matched betting, this strategy uses advanced math to calculate the possible profit from free bets. It only works in markets with two possible outcomes, where you use free bets to back up both outcomes at two bookies. In essence, it's a win-win on both sides, although the profit varies depending on the odds and the promotion.
Matched betting is a form of arbitrage betting. It is also called double betting, and while it looks like cheating, it's a completely legit betting strategy. If you understand perfectly how it works and you've found the best free bets, it guarantees profit.
Here's an example to show you how it works:
You find a bookie with odds of 2.50 for an over line of 2. Another bookie offers odds of 2.10 on the same line, but for under 2. By betting a free bet on both sides, you're locking in guaranteed profit. Of course, only one outcome will prevail, but it does bring you at least something. No matter how small the profit, the goal with the matched free bets strategy is to secure profit, and it does that seamlessly.
Since most online bookies offer free bets these days and rarely lock up any market, you can use a nice free bet to secure profit with matched betting. Just make sure it covers the minimum odds, and learn how free bets work before delving into the depths of this great strategy.
---
How to Get the Most Out of Free Bets
Similar to free spins, free bets are the darling of the online sports betting industry. It doesn't matter if you're getting one on your first deposit or you're getting a free bet as a regular bettor. You will have several chances to receive a free bet, but the trick is to put it to good use.
Read the Terms
You will probably see our first tip coming from a mile away. Whether you're claiming a free bet on your first deposit, a no deposit offer, a loyalty free bet, or enhanced odds, the trick to see just how valuable they are is to read their terms. Sure, getting the first free bet offer you come across when you create a betting account might sound enticing, but they're not all great, to be honest. Some bets have the minimum odds too high. Some sign up offers are just not worth it because of the wagering. Some have the initial deposit requirement high enough to scare new bettors away. It's all about finding a good offer with a bit of compromise so you can put that extra credits to good use.
Minimize Losses with Matched Betting
If you want to minimize losses and secure profit, the best way to do so is with matched free bets betting. It's not hard to find these offers at bookies nowadays, and if you find one available on great odds in a market you love, things will go smoothly. The key is to secure a profit no matter how small, essentially getting the most out of your brand-new offer.
Bet on Close Back and Lay Odds
One thing to keep in mind about matched betting – make sure to keep the back and lay odds close. Some bookies will have calculators that suggest the best possible course. If your favorite sportsbook has this, don't hesitate to use it and get the most out of your free bets.
---
How we Choose the Best Free Bet Offers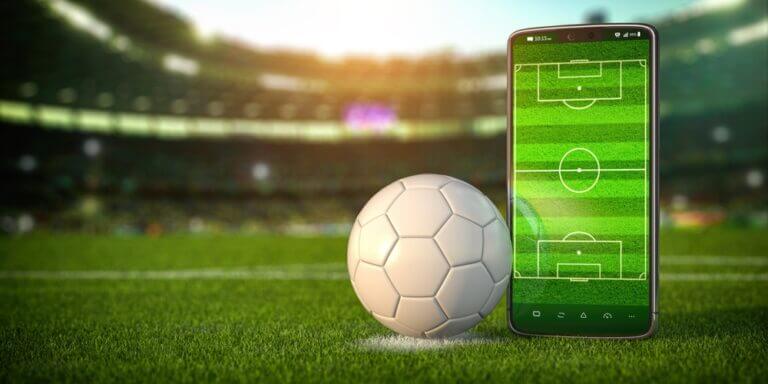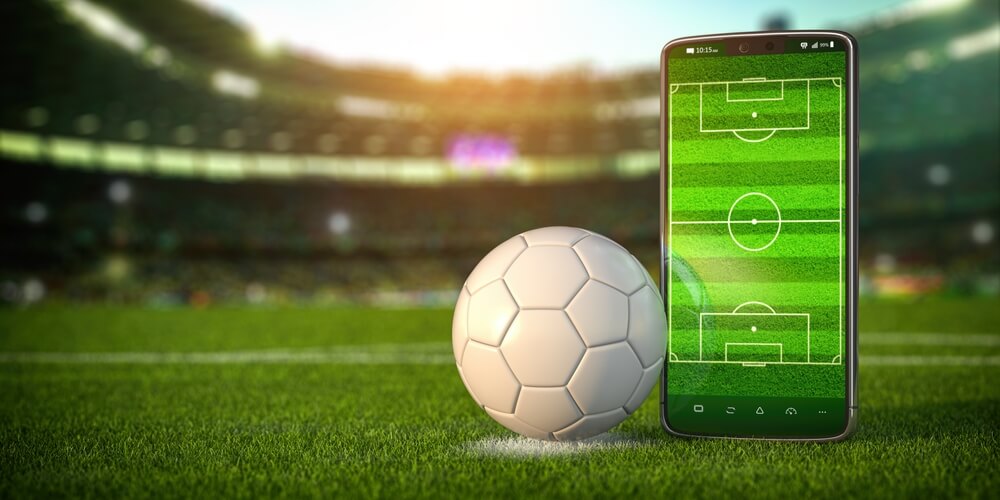 While the majority of Canadian sportsbooks offer free bets, they're not all worth claiming. Some are better than others, which is why we scan the market for your convenience and find the best free bets in the industry in 2023. These aren't just simple picks. Our expert team puts them through all the motions, bringing you the absolute best free bets the industry has to offer.
Here are a few factors that help us determine the top-rated free bet offers.
Not Everything Is About the Size
At least when it comes to free bets, size doesn't matter. A massive free bet offer isn't necessarily better than a no deposit free bet. As a matter of fact, the bigger one is likely to have unfair terms. It's all about the value of the free bet, not its size. On this page, you'll find the best free bets in the industry, regardless of the size.
Reasonable Terms
Every bonus or free bet should have reasonable terms. A C$100 free bet with wagering of 100x doesn't make any sense. We ensure that our handpicked free bets have reasonable terms, including the bet size, eligible odds and markets, and the wagering too.
Odds Eligibility
Some free bets are only available on high odds, other sportsbooks are fairer. We always look for free bets that have reasonable odds – something like 1.50 or higher. If the bookie only allows you to use your free bet on odds of 2.00 or higher, you're very likely to lose your bets.
Bookie Reputation
We always check the reputation of each sportsbooks that has free bets in its offer. We ensure that they're all legit, so you don't end up scammed by a relatively new bookmaker that promises the moon.
---
FAQ
Are free bets really free?
No, they aren't, and you shouldn't believe the hype. Free bets almost always come with a slew of terms and conditions, including wagering which means rolling the bonus funds over a certain number of times before withdrawal.
How do you get a free bet?
It depends on the type. If you're getting a welcome offer free bet, you will have to register and make a bet to claim it. No deposit bets skip the deposit part, but they still have terms and conditions you must meet to withdraw winnings.
Are no deposit free bets better?
It depends. The best free bets have reasonable terms. It has nothing to do with the size or anything else. You should always take a look at the terms if you want to determine the true value of a free bet.
Which sportsbook has the best free bets?
Almost all Canadian sportsbooks in 2023 offer a free bet. Some offer more, some offer just a single one on sign up. Take a look at the free bets on this page and you'll find one suitable to your betting style.
Are free bets worth it?
Yes, they are if you can find the right one. Some people like free bets for football or horse racing, others just worry about the wagering requirements. If the terms are fair, you can use free bets to your advantage.
Conclusion
Free bets are a great sports betting bonus that you can use to your advantage if you're smart. Literally any bookie offers it, giving you a chance to earn money back when you register and bet your initial deposit. You can win extra money with these virtual funds, even if you can't cash them out.
Whatever the type of free bet you get, if the terms are fair, you should claim it. It doesn't matter if we're talking about new customers free bets or such offers for loyal bettors. As long as the terms are good, you should read this guide and put that free bet to good use.