Whether it's placing special accumulation bets on a football match, or exciting live bets during an MMA spar, Mr. Play gives punters a wholly unique betting experience. Plus, the Play Bot takes the live-betting experience to an entirely new level, so even players who aren't especially familiar with a sport can feel involved with the excitement of the experience.
---
Pros & Cons for using Mr. Play
After spending the time to get to know the Mr. Play platform, it's clear that there's quite a bit to like about this provider, but that's not to say that it's perfect. As an initial jumping-off point, we'll run down some of the biggest pros and cons of Mr. Play.
Pros
Both the website and mobile site are extremely user friendly and easy to navigate; even if a punter isn't familiar with sports betting, they wouldn't have any difficulty finding their way around this platform.
Play allows deposits and withdrawals with virtually every kind of payment method you can imagine, allowing for a seamless experience for all users.
The live betting features on Mr. Play are more exciting and involved than on many other services; their Play Bot is an engaging function that makes in-play betting even more dynamic and fun.
Plenty of sites claim to care about customer experience, but Mr. Play appears to actually want to provide the highest possible level of customer support.
In addition to covering all of the major markets that you would expect from an established betting site, Mr. Play also veers into niche territory as well, appealing to specialized markets as well as the masses.
Cons
Play does not make as concerted an effort as some other providers to put players' minds at ease when it comes to security. They address the basics but don't go much further than that.
While they have a few enticing promotions, adding some more would make Mr. Play an even more attractive provider for punters.
These are useful points from which to start, but we'll dive into greater detail on each of these topics later on.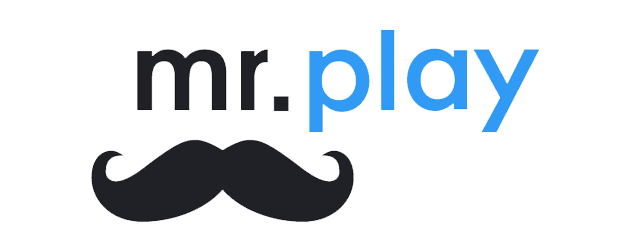 C$200 Welcome Bonus
On first deposit
19+. Gambling can be addictive, please play responsibly: Applies only to new depositing players. Min deposit C$10. Max. Bonus $200. Offer is valid for 1st deposit only. The Welcome Bonus must be used with 14 days or it expires. Bonus subject to 9x wagering with min. odds of 2.0 per single bet or 1.40 per combo bet selection.
---
About the brand
Having been in operation for over a decade, Mr. Play is well established in the industry. Licensed by several different governments, Mr. Play is reputable in addition to offering some of the most competitive odds and enticing bonuses available on the market. While our review will eventually touch on everything from customer support to deposit options, we'll start by diving into precisely which markets you can bet on when utilizing Mr. Play's platform.
---
Which markets does Mr. Play cover?
Mr. Play covers more than 20 broad markets, but within those markets, there may be a number of niches. For example, Esports is a rather broad category that Mr. Play then breaks down by country; different niches are then available to bet on within individual countries, so the actual number of markets that Mr. Play covers is likely closer to 100.
Some of the most sought after markets that Mr. Play covers include:
Football
Horse Racing
Ice Hockey
Mr. Play has certainly done a good job striking a balance between popular markets and more niche specialties, such as:
Snooker
Handball
Badminton
The sports markets on Mr. Play's website are clearly laid out, so punters can easily navigate to the ones they're most interested in.
It's great that Mr. Play offers such a diverse lineup of markets, but it seems they could expand even further still if they would move into niche areas like biathlons and chess.
Still, even with a few shortcomings in their markets, Mr. Play more than makes up for it when it comes time to bet. Punters can, of course, bet on winners and losers, but there are all sorts of specialty bets available as well.
In a Football match, for example, you can bet on total goals, penalties, and a number of other specifics. Punters can select a 1×2 bet, a system bet, or a combo bet. The sky is really the limit when it comes to Mr. Play's betting options.
Nowhere in Mr. Play's sports betting section (nor even in the depths of their terms or extensive betting rules) is there any mention of a limitation to their odds, or even a maximum bet.
This leads to some striking possibilities, considering Mr. Play already shows nine different special bets available for the Euro 2021 Winner, ranging from the exact score to the winning margin.
Mr. Play in Test 85/100
Easy website navigation
Comprehensive list of deposit methods
Exciting live betting features
19+. Gambling can be addictive, please play responsibly: Applies only to new depositing players. Min deposit C$10. Max. Bonus $200. Offer is valid for 1st deposit only. The Welcome Bonus must be used with 14 days or it expires. Bonus subject to 9x wagering with min. odds of 2.0 per single bet or 1.40 per combo bet selection.
Odds at Mr. Play
On their sports betting page, Mr. Play prominently boasts that they offer the best odds on masses in every market, so punters can make money even if they choose to back a clear favorite to win.
Looking at the odds on Mr. Play's football matches, this seems relatively true as punters are offered surprisingly favorable odds on both sides to choose either winner. This is evident despite the fact that Mr. Play doesn't explicitly mention what sort of handicap or advantage they provide betters.
Mr. Play doesn't offer any odds-related bonuses, though they do boost earnings through certain promotions.
---
Offers, bonuses & promotions 
There are two promotions from Mr. Play which apply to the sports betting section of their business. The first their PlayBOOST promotion which encourages punters to make accumulation and system bets. If a player makes a bet with at least 4 components, their winnings are boosted by 4%; if they make a bet with 15 components their winnings are boosted by 77%. Of course, winnings are boosted incrementally for every number between those two extremes as well.
The odds of each bet must be at least ⅕, and extra winnings max out at £11,000 in local currency. While that upper limit seems low considering the boost Mr. Play is offering, this promotion is otherwise quite attractive; it deserves an eight out of ten rating.
The second Mr. Play bonus which applies to the betting portion of their site is a fairly standard welcome offer. Once a punter creates a new account and deposits money, they get a 100% bonus of up to €100. Considering some industry providers offer just a fraction of that, this is an excellent promotion that ranks far above the industry standard.