The best overall betting site in Canada is Betway Sports
Overall, Betway is our top pick for the best betting site in Canada. Why? There are a few different reasons. First, it supports quick and easy deposit methods like Visa and Mastercard, and lets you withdraw your winnings within about 5 days, and offers bank transfers as well as Skrill, and prepaid debit cards like PaySafeCard.
It has great deposit bonuses, too. You can get a 100% match on deposits up to $250, and start winning big right away. Additionally, the fantastic user interface works well on both mobile and desktop, and there is a dedicated app for Android and iOS if you prefer to place bets on the go.
All this is backed up by great customer service, a stellar reputation among customers, and the latest security and safety standards. It's licensed by Malta and 11 other countries, and is fully regulated by watchdog group eCOGRA. More than 12,000 betting markets available
Wide variety of casino games
Audited & licensed by eCOGRA
---
The best betting sites for the NFL in Canada

Don't want to just stick with Betway? It's often a good idea to use multiple gambling platforms to make sure you get the best odds on NFL games, so here are a few of our other top picks for betting on the NFL in Canada.
LeoVegas
If you like gambling on the go, we'd highly recommend checking out LeoVegas, which started as a mobile-exclusive casino and expanded to offer a sportsbook in May of 2016. It has both a mobile website and a dedicated iOS and Android app, and generous sign-up bonuses, as well as promotions for betting on certain sports – like American Football.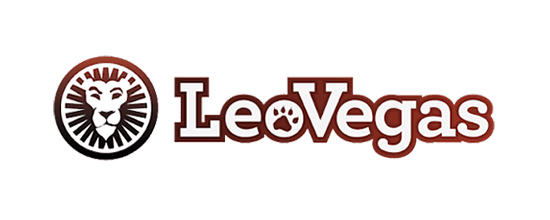 Great promotions & bonuses
Has won 15 more industry awards in the past decade
Simple, streamlined online & mobile interface
Intertops
Intertops has a stellar reputation and a history of excellence, and it's one of the oldest Canadian sportsbooks. It was founded in 1996, and is licensed by the Kahnawake Gaming Commission, which regulates hundreds of online sportsbooks and casinos. It has good periodic promotions for current gamblers, as well as generous sign-up bonuses for new users. The one drawback of this platform is that they currently do not offer live betting – a major overhaul of their live betting system began in May 2019, and has still not concluded.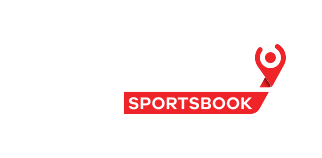 Excellent sign-up bonuses for new users
Great reputation, has operated since 1996
Sportsbook has overnight lines by 10 PM ET
bet365
As one of the largest sports betting websites in the world, Bet365 is a great option for Canadians looking to bet on just about any sport – from international soccer leagues to the NFL. It has more than 45 million users, supports a wide variety of deposit and withdrawal options, and provides a huge number of betting markets on the NFL with favorable odds.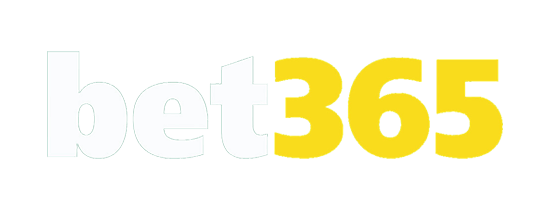 More than 20 million users worldwide
Excellent interface on desktop & mobile
Highly competitive odds for all events
---
How we rate the best NFL betting sites

Wondering how we've come up with our list of the best NFL betting sites? Here are a few different factors we take into account when choosing top gaming platforms in Canada.
Range of sports, markets, and bet types – If you love sports betting, you don't just want to bet on the NFL. You want to bet on the NHL, MLB, NBA, English Premier League, and dozens of other sports leagues. Because of this, we prioritize platforms that offer a huge range of sports, leagues, betting markets, and bet types.
Bonuses & promotions – The competitive world of online sports betting has led to some operators offering generous promotions for free bets, deposit matching, and more. This is a great way to increase your betting power for free.
Ease of banking & payouts – Consistency is key when it comes to depositing and withdrawing funds, so we pick platforms with a history of easy deposits and fast withdrawals, and which offer a wide variety of payment options.
Safety, security & customer support – The latest security features like HTTPS and 256-bit encryption are essential for keeping your data safe, so these are a major factor in our rankings. We also choose companies with responsive, fast customer support.
Mobile support – Sports betting on the go is a must-have in today's world, so we select gambling operators that offer a great, streamlined, intuitive mobile experience.
---
Which NFL games are good to bet on?
You can bet on every NFL game. The preseason is usually not as popular with gamblers, as it can be hard to predict outcomes, and teams don't always play their top talent.
The regular season offers plenty of betting opportunities, and there are often major upsets and surprises throughout league play that can allow informed bettors to win big.
Postseason play is also popular for gamblers. About $6.8 billion USD was wagered on Super Bowl LIV by Americans alone – making it one of the most widely bet-on games in all of sports betting.
---
Which leagues are the most important in American football betting?

Wondering which leagues are important when betting on American Football? Here's a quick overview.
NFL (National Football League)

Unsurprisingly, the NFL is the largest American Football league in existence, and it's the primary betting league for both Americans and Canadians. Each regular-season game averages 16.5 million viewers – and the Super Bowl championship typically has more than 100 million viewers each year.
CFL (Canadian Football League)

The Canadian Football League (CFL) technically plays Canadian rules football, which is a bit different than NFL football. However, it's still a subtype of American Football. While viewership is quite a bit lower overall than the NFL, the CFL is widely watched in Canada and provides plenty of betting opportunities for Canadian gamblers.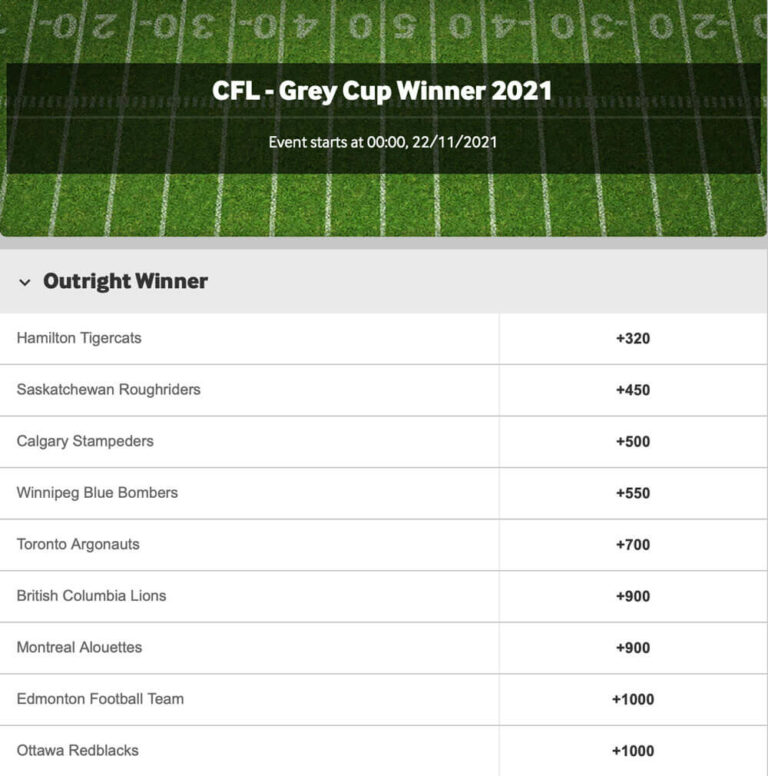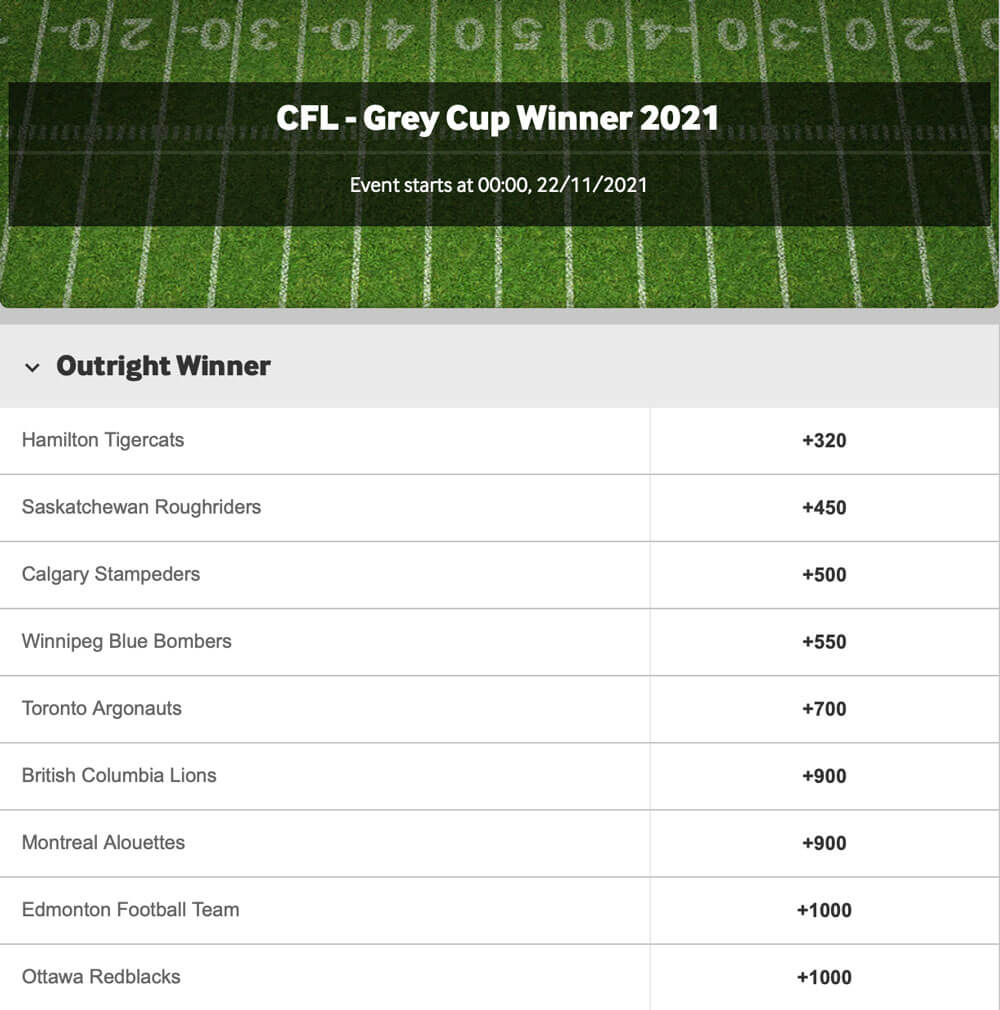 ---
Which markets are usually available for gamblers when betting online?
As one of the most popular sports leagues in North America, the NFL has a wide variety of betting markets. These usually include:
Money line
ATS (against the spread)
Over/under (game total score)
Teasers, which are parlays that let you "buy" points on point spreads or totals
Season win totals
Futures, such as who will win the Super Bowl
Halftime & quarter results
In addition, prop (special) bets on things like the number of field goals, penalties, and other outcomes are very common – you can often find over 100 special bets for a single NFL game.
---
The Odds in the NFL

The odds in the NFL can vary a lot on a week-by-week basis, and even change depending on the betting platform you use. It's best to compare odds across different platforms if you want to find the best value.
The NFL has a wide variety of bets, including short-term and long-term bets, in-game betting, prop bets, and more.
Write about the odds range (the biggest/lowest odds)

Even matchups have fairly low odds ranges. Super Bowl LIV, for example, had moneyline odds of -110 for the 49ers, and +110 for the Chiefs, who were the favorite and went on to win the game.
The odds can be a lot more lopsided, though. A 2019 game between the Baltimore Ravens and the Miami Dolphins had moneyline odds of +325 for the Dolphins, the underdog, and -270 for the Ravens, who were the favorites.
---
What can gamblers bet on when it comes to the NFL?

The NFL has lots of different bets to choose from, including system bets, accumulator bets, and parlays, as well as unique bet tips like "teasers." 1×2 bets usually are not available, since draws are typically quite rare. The maximum combined odds, maximum bets, and other limitations vary depending on your gambling platform.
Short-term betting in the NFL
Short-term betting on the NFL consists of betting on the results of a single game, and it's the most common way to bet on the league. As mentioned above, there are plenty of ways to bet on individual games, such as money line bets, spread bets, and many other options.
Long-term betting in the NFL
These bets are usually placed before the season begins. These are usually called "futures."  Gamblers can bet on things like:
Super Bowl champions
Division and conference champions
MVP picks
The record of a particular team (wins/losses)
Long-term bets tie up your money for a while but can result in big wins – particularly if you pick an underdog team.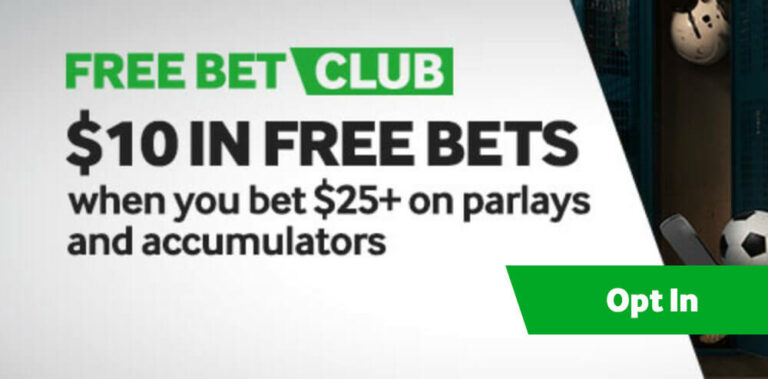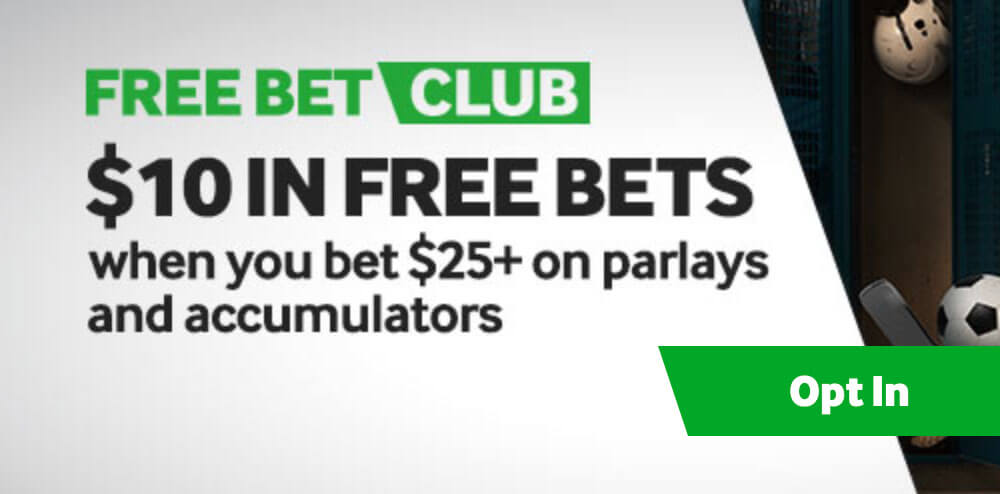 Live betting and In-Play betting in the NFL
The NFL lends itself to live betting and in-play betting, due to the frequent stops in play between downs. Most sports books let you bet on the outcome of the next play, as well as the results of individual game quarters and halves, and a number of other prop bets. The available options depend on your selected platform.
---
FAQs for 
NFL 

betting
Is the NFL a good sport to bet on?
Yes. The NFL is one of the most exciting play-by-play sports to watch, and betting on it makes the action even more intense. And, given its popularity, there is always a lot of action on each game, so it's easy to find value if you bet wisely.
Is there any opportunity to make a good profit within NFL?
There are a ton of different types of bets available in the NFL, along with parlays and accumulator bet options, and betting lines often change quite a bit, since games are usually spaced apart by 1 week or more. Bet wisely, and you'll have plenty of chances to make a profit.
How do I best get started by betting in NFL?
There is a tremendous variety of NFL betting blogs out there, so we recommend that you start by reading them and familiarizing yourself with the current betting landscape. It also helps to follow sports news throughout the preseason and the NFL season to place more informed bets.
Is NFL a safe and fair market to bet on?
Absolutely. The NFL is one of the most strict and well-regulated leagues in the world due to its popularity, so there is little risk of internal corruption – and due to the sheer volume of bets placed on each game, betting lines are typically very fair.
---
The stars in the NFL
Curious about a few top stars and talented players you should look out for in the NFL? Here are our top picks.
Patrick Mahomes

As the quarterback of the Kansas City Chiefs, Mahomes led the team to victory in Super Bowl LIV, throwing for over 4,000 yards and for 26 touchdowns. He's only 24 years old and has plenty of room to grow as a player, making him a star to look out for in the future.
Tom Brady

Though he's one of the oldest players in the league, six-time Super Bowl champion Tom Brady continues to deliver consistent performances, despite a disappointing 2019 season. He's signed with the Tampa Bay Buccaneers after playing his entire career with the New England Patriots – so it will definitely be interesting to watch how this move plays out.
J.J. Watt

Defensive end J.J. Watt of the Houston Texans is the top-ranked defensive lineman for 2020, and is one of the best pass rushers in the league, pressuring quarterbacks more effectively than just about any other defensive player.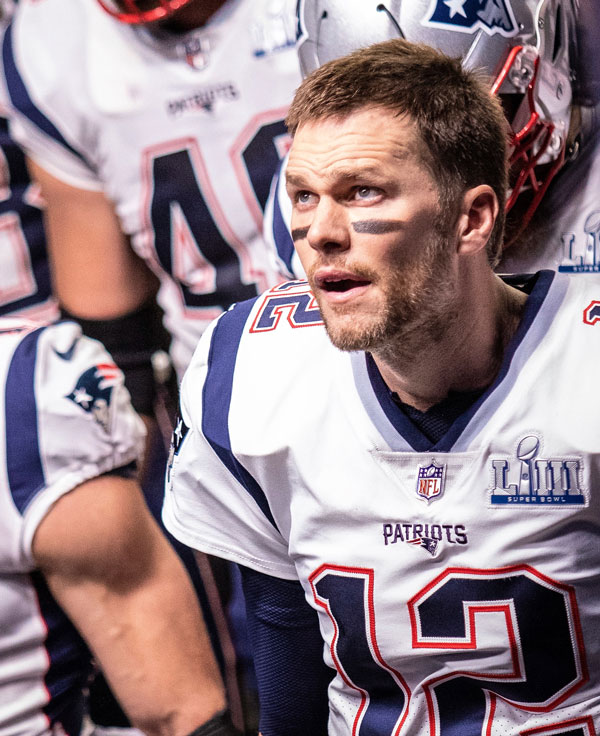 Drew Brees

Though his 2019 season was hampered by injuries, Drew Brees is returning to the Saints for the next season – which may be his last. A consistent quarterback, he holds NFL records in six different categories and is hailed as one of the best passers of all time in the NFL.
---
The 
best teams in the NFL
Wondering which teams have a good shot at making it to the Super Bowl this season? Here are a few top contenders.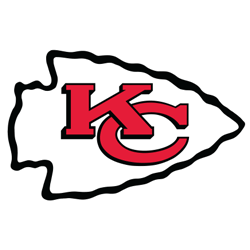 Kansas City Chiefs
Led by quarterback Patrick Mahomes, the Kansas City Chiefs won Super Bowl LIV, and are the reigning champions in the league. With talent like wide receiver Tyreek Hill, tight end Travis Kelce, and defensive tackle Chris Jones, they're sure to be a major force in the next few NFL seasons.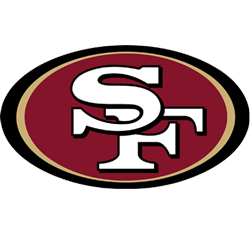 San Francisco 49ers

Though they lost, the 49ers made an unprecedented run to Super Bowl LIV, led by quarterback Jimmy Garappolo, and top players like Richard Sherman, Nick Bosa, and tight end George Kittle. They're sure to be major players in the next few years of NFL play.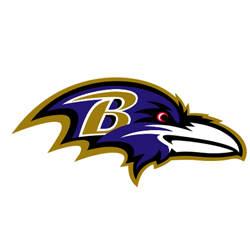 Baltimore Ravens

The Ravens had the highest point differential in the NFL in the 2019 season, and set a record for the highest number of players on the 2019 All-Pro team. Stars like QB Lamar Jackson, offensive tackle Ronnie Stanley, and cornerbacks Marlon Humphrey and Marcus Peters are some of the best players in the league.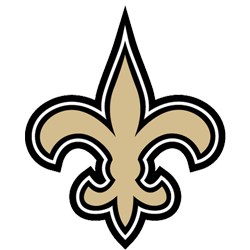 New Orleans Saints

Drew Brees was out for much of the 2019 NFL season, but he's now healthy, and with support from players like wide receiver Michael Thomas, defensive end Cameron Jordan, and running back Alvin Kamara, the Saints are definitely top contenders.
---
Bet On The NFL, And Join Millions Of Americans & Canadians

As the most-watched sport in North America, the NFL is a great sport to bet on. There is always a lot of betting action post-game and during the games, so experienced gamblers can always spot value and place smart bets that can pay off with huge wins. Not only that, but betting on the NFL takes the action of the game to a whole new level. So don't wait. Check out a few of our recommended betting operators above, and start placing bets on American football this NFL season.