Though based in Canada, Sports Interaction is licensed and regulated by both the Kahnawake Gaming Commission and the Jersey Gambling Commission.
With a wide range of betting options, flexible deposit and withdrawal capabilities, and enticing promos available, we will have plenty to discuss in our review of Sports Interaction, but we'll start by diving into the different markets they cover.
---
Pros & Cons for using Sports Interaction
Pros
They cover all major markets and even veer into interesting specialty categories.
Their website and mobile site mirror one another fairly closely for a seamless experience regardless of which type of device you are using.
Their help center is designed to guide punters through the experience of using their platform, and their friendly customer service staff is readily available when automated answers fall short.
They allow a wide range of deposit and withdrawal options, and they process withdrawal requests in a timely fashion.
Their security efforts are cutting-edge and they stay compliant with the most current industry measures.
Cons
They do not offer many promotions or incentives for the sports betting portion of their platform, and the ones that they do offer are not that enticing.
They do not cover some more specialty niches that some betters find especially amusing.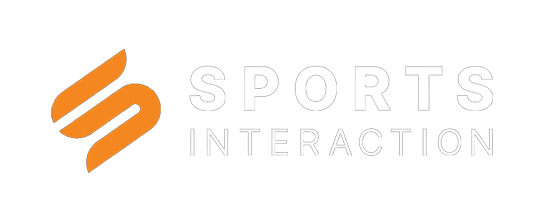 $100 Welcome Bonus
On first deposit
---
About Sports Interaction
Mohawk Online has always endeavored to invigorate the local economy of Kahnawake with the profits earned from branches such as Sports Interaction as a means of forging a better future for their community. With that goal in mind, Sports Interaction has worked to build a reputation as a trusted and secure platform in the online gambling market, offering top-tier service and transparent privacy measures.
---
Which markets does Sports Interaction cover?
All told, Sports Interaction allows users to place bets in more than 20 different umbrella markets; within those markets, there might be dozens of sub-categories, so there is no shortage of specialty interest available on this site.
Sports Interaction has done an excellent job of covering most every market, even veering into specialty areas like entertainment, though it seems they're missing out on at least a handful of niches, such as:
Punters can place bets on which horses they favor to win the Kentucky Derby (with an Each Way option), which fighters they believe will win upcoming MMA spars, and which teams have faith will emerge victorious in E-Soccer matches. There aren't a great deal of specialty bets available in most of the events, though (aside from major ones).
Odds are displayed clearly within the events, and betters are allowed to make single bets as well as combinations of up to ten events. For example, if a punter wanted to choose the horse they favor to win the Kentucky Derby, the team they believe will win the next Russian hockey match up, and the tennis player they feel will clinch the title at the men's US open all on a single bet card, that would be allowed.
Though Sports Interaction does not explicitly state any limitations to the odds, they do limit the maximum amount you can win in a week to $100,000. That is to say, a single player's winnings cannot exceed that amount in a rolling 7-day period. The maximum bet a person can make is limited depending on the sport. This limit ranges from $110 for cricket to $2200 for the NFL (sides), though these limits can double for major events like the Super Bowl.
Speaking of the NFL, the league may currently be at a standstill, but there are already a number of special bets available on Sports Interaction for the upcoming season, such as how many touchdowns Tom Brady will throw, and who will be voted 2020 Offensive Rookie of The Year.
Sports Interaction in Test 86/100
Offers a wide range of markets
Friendly, accessible customer service
Complies with robust security
Odds at Sports Interaction
The odds at Sports Interaction vary daily and are communicated in decimal format. Sports Interaction utilizes a displayed point spread to determine odds at the time that a bet is placed, and they state explicitly that it's the punter's responsibility to check the odds before placing a bet.
This process is quite transparent, but there does not appear to be any special incentive for utilizing Sports Interaction from an odds standpoint.
---
Offers, bonuses & promotions 
Virtually all of Sports Interaction bonuses and promotions are geared toward the online casino portion of their business as opposed to the sports betting portion.
There are, however, two Sports Interaction promotions which can be utilized for sports book purposes. The first is a 10% sign up bonus applied to the first deposit a new user makes with a $100 limit, so if you were to sign up for Sports Interaction and deposit $100, an extra $10 would automatically be applied to your account. The bonus is valid for 10 days, and is subject to a rollover of three times on the deposit plus the bonus. This bonus deserves about a 7 out of 10 rating; although the rate of return itself is good, the $100 cap prevents it from being all that lucrative. Plus, it can't be utilized more than once.
The second promotion offered by Sports Interaction which can apply to the sports section of their platform is their "Refer A Friend" program. This reads like a standard referral program where users receive a code and are granted a bonus when their friends use that code to sign up and make deposits. Unfortunately, Sports Interaction does not state precisely how much that bonus will be worth. Because they fail to be transparent about the value of this bonus, it ranks lower than other referral programs and may not be enough to tempt many users. It is worth about a 5 out of 10, but Sports Interaction could easily make it a more appealing offer if they were simply more forthcoming.