Recommended Betting Apps
It's not always worth it to download a dedicated betting app, but when it comes to these providers, it's certainly worth the storage expenditure: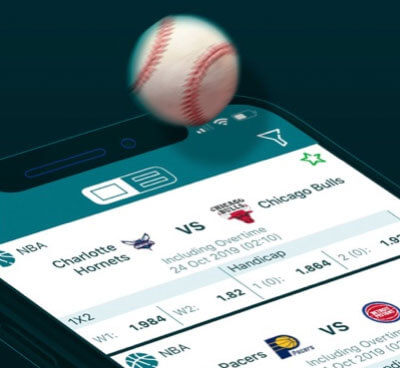 iOS and Android devices
watch live pages
very good app speed
---
Recommended Mobile Betting Sites
Some providers do not offer apps, or their apps simply aren't all that enticing.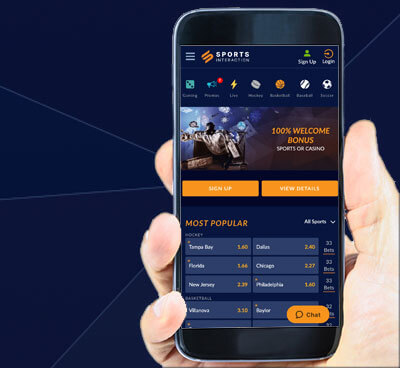 clean design that's easy to navigate
live betting is featured prominently
complete functionality also mobile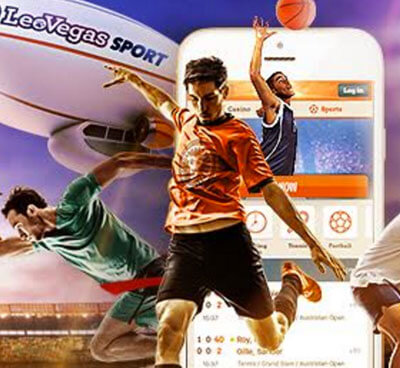 first full-mobile site
pretty good betting experience
easy to navigate and place bets
---
What is a betting app?
Simply put, a betting app is a smartphone application designed by a gambling company to make sports betting even more accessible. Gambling is one of the most time-honored human traditions in existence, so for as long as sports have existed, people have been placing bets on them.
Over time, the practice of sports betting has obviously evolved considerably—bookmakers once had physical books they actually had to keep track of, which eventually became digital files, which eventually grew into websites, and betting sites are now branching into betting apps.
Modern technology allows people far more mobility than ever before in history. Everyone expects the same functionality from their mobile devices as they do from their desktop computers, which is why betting apps have been created: to allow punters the same betting opportunities while they are on the go.
What can you expect from a betting app today?
One of the most divisive points when it comes to discussing any app is the Apple vs. Android facet. However, when it comes to Canadian betting apps, there's little difference at all between these two platforms.
All of the most major Canadian betting apps are available in both the Android play store as well as the Apple app store, so regardless of which side of the divide a punter falls on, they will be able to utilize betting apps with equal ease.
What's more, Android's once-clunky reputation has all but melted away now, so both versions of these apps will exhibit similarly smooth functionality.
In order to download a Canadian betting app to your iOS device (such as an iPhone, iPad, or iPod), simply navigate to the app store, search for your betting app of choice, and download it directly. Much in the same way for Android devices, find the betting app in the play store and download in directly.
It's generally fine to download an app directly from an official link supplied through the betting site as well, but if you're hyper-concerned about security, save yourself the worry and spend a few extra seconds searching in the app store or play store instead.
Apps downloaded right from the app store are certain to be safe; ones downloaded through the play store should be assessed more critically (simply read other users' reviews) and those from third-party sources aren't necessarily reputable.
One interesting point of note is that iPhone apps are generally about five times larger than their Android counterparts. This means that an app that is about 500 MB on Apple would only be about 72 MB on Android.
While the difference in size of apps on these platforms won't often matter, it may make a difference if you're strapped for storage space on your iPhone. In that case, you may want to utilize a standard mobile betting site rather than an app, even if one is available.
---
Betting Apps Navigation
More often than not, betting apps mirror the providers' websites as a more simplified version. If a betting app is primarily focused on sports betting, you will generally find the available markets prominently displayed in a menu across the top of the screen.
Because most providers invest in creating an app in order to make live betting more accessible for their users, they often make live betting a central focus of their app's design. You will likely find that live betting is easy to locate within any betting app that you download.
Most of the time, bets are fairly easy to navigate as well, though the emphasis on live betting may make pre-match bets a bit more tricky in apps. As one might expect, if a punter has accessed a provider's website before, they will usually find it easier to work their way through that same provider's app since the functionality is often laid out in a similar way.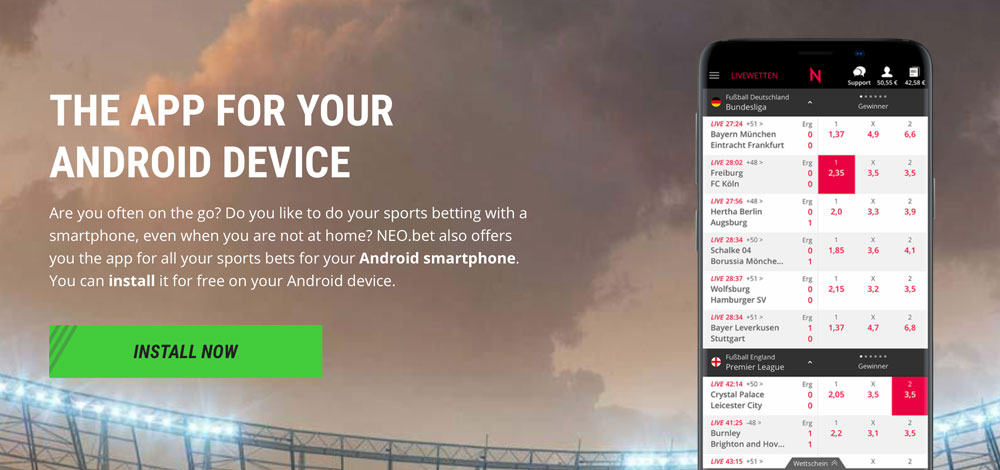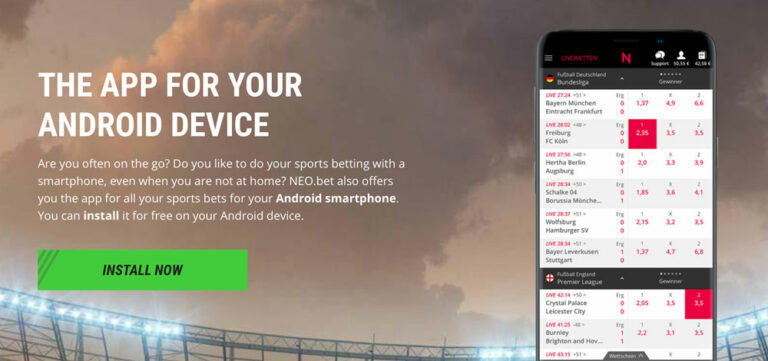 ---
Live betting with mobile apps
As we mentioned above, live betting tends to be one of the main focuses of mobile betting apps. That means that some enhanced features can generally be found in the live betting experience that may not ordinarily be available on the provider's website.
Some of the top Canadian betting apps allow punters to receive live notifications, keep track of a current scoreboard, or even watch the game play out in real-time.
---
Betting App Security
While there are plenty of reputable betting apps on the market, punters should still take precautions before downloading any application to their mobile devices, because there are an equal number of questionable betting apps available, too.
As a general rule, punters should take the time to investigate the security measures taken by a provider as outlined on their website before downloading a betting app. Encryption and other security compliance testing are usually utilized by Canadian betting apps in order to protect a user's data, but it's smart to do your due diligence and ensure that you're doing business with a reputable provider.
---
User Experience
For those who have been using sports betting sites for quite some time, it might seem unnecessary to switch to a mobile app. Allow us to outline some of the most important user experience components of betting apps that make them preferable to websites in certain scenarios:
The ability to place bets from anywhere, at any time, so long as there is WiFi or data service. It's no secret that mobility is the main draw for betting apps, so it's obvious that portability is a huge benefit of the user experience as well. When a punter chooses to download a betting app, they sever the proverbial cord and give themselves the freedom to engage in betting activities from virtually anywhere. Considering that WiFi is practically ubiquitous in the modern world and no one leaves home without their smartphone in tow, betting apps equal endless possibilities.
Live streaming capabilities on certain apps allow punters to feel involved in the game. There's a certain electricity associated with being at a live sporting event; betting apps allow you to feel that with your own personal device when you live stream a game. Plus, it's far easier to place special bets when you can actually see how the game is unfolding right in front of you. Imagine being stuck in an airport or bored at home one afternoon—betting on a live streaming game is a great way to pass the time.
The in-play scoreboard feature which many apps offer helps betters keep track of the action, even if they can't actually watch the game's events transpire. Some apps even guide punters with suggestions about special bets throughout the game as part of their scoreboard functionality. For shrewd users who need no assistance, live stat updates can be read to guide them into making wise bets on their own. In any case, a constantly-updating scoreboard right in your pocket clearly paves the way for easier live betting.
Customer service is never more accessible than through an integrated betting app. Oftentimes providers will staff their customer support lines at all hours, so punters can reach out through the app and receive a response in just minutes. This means that if you have an issue with live betting during a game, there's no need to wait hours for help, you can simply open up a line of communication through the app. More often than not, the customer support team will be able to resolve the problem as quickly as it arose.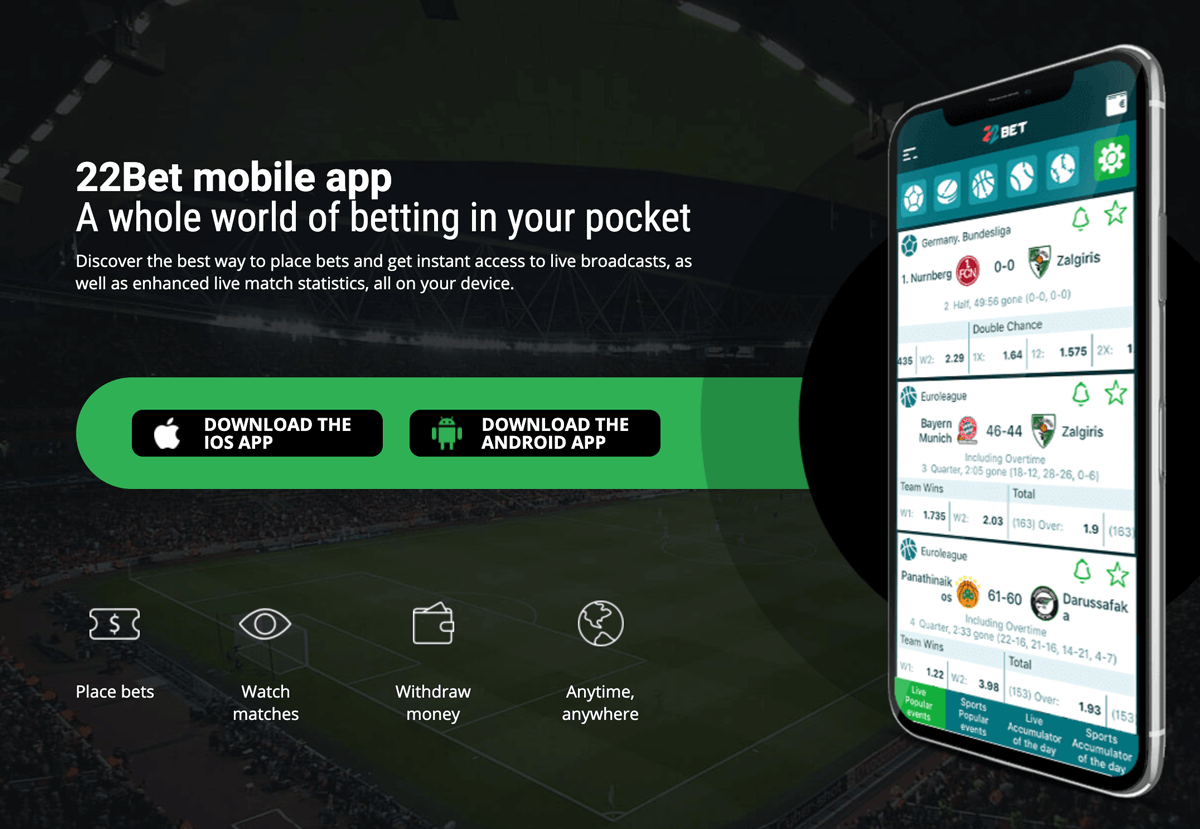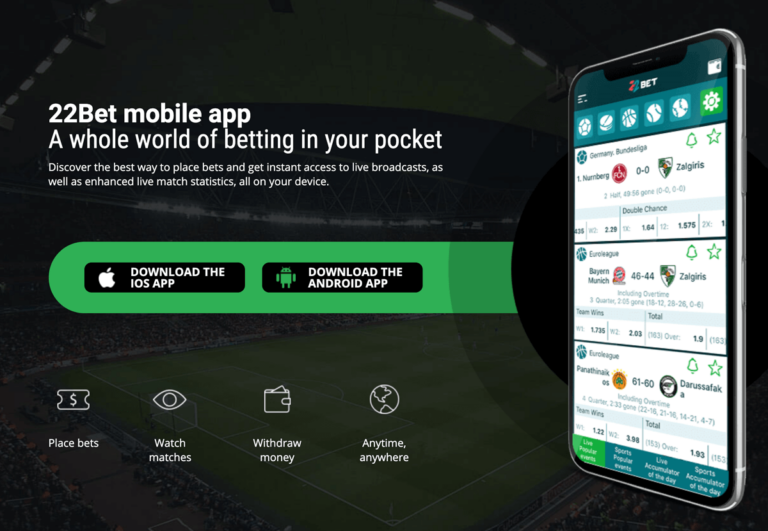 ---
Mobile Betting Bonuses
One of the largest draws for new punters to different betting sites are bonuses. While the specifics of bonuses vary from provider to provider, there are a few main types of bonuses you will encounter on any betting app:
A percentage bonus — this is a sort of welcome bonus where a betting app entices new users to join their platform by offering to multiply their initial deposit by a certain percentage. The exact percentage that an app offers may vary, but many betting apps will match a punter's initial deposit up to 100% just for joining. The caveat with this sort of bonus is that there is generally a cap as far as how much an app will match; most providers will match $200 or $300.
A dollar amount bonus — The other type of bonus many betting apps will provide does not hinge on an initial deposit from the user, but is just a flat rate instead. For example, Royal Panda's app gives users a $20 welcome bonus after signing up. Obviously, this sort of bonus has lower growth potential, but it also requires less expenditure from the punter right from the outset.


---
Deposit Methods
The great thing about betting apps is that they utilize the same infrastructure as their parent sites, so they can accept the same deposit methods at the providers' websites.
All of the popular deposit methods that you would expect are generally accepted on the biggest Canadian betting apps, such as
Interac
,
Credit Card
transfer, eCheck, and Wire Transfer, among many others.
---
Withdrawal Methods
Much in the same vein as the deposit methods listed above, whatever withdrawal methods are allowed by a provider on their ordinary website should be accepted on their mobile app. In order to verify whether or not a betting app accepts a certain withdrawal method, a punter can simply head to their website to quickly find the answer before downloading the app.
---
Value Given to Punters When Using Live Betting Apps
Betting apps aren't ideal for every punter, but they do offer some important benefits that avid betters should consider if they are weighing the pros and cons of an app as opposed to using a traditional website.
Overall flexibility — it's hard to overstate just how much added freedom betters can enjoy when they begin using apps as opposed to strictly betting on provider's websites.
Live streaming — punters can bet on their favorite sports while also watching the games unfold in front of them.
Streamlined navigation — betting apps are designed specifically for easy and enjoyable use on mobile phones.
Accessible support — simply open the app, contact support, and wait for a reply; it's that easy to sort out issues when utilizing a betting app.
Easy live betting — many betting apps are built around their live betting features, so special bets and other similar features are a breeze.
---
Things to Be Aware of When Using Betting Apps
One should take an educated approach to any sort of gambling activity, but the ease of access makes it especially easy to misuse betting apps. For that reason, there are a few things that punters should make note of before downloading any betting app:
Never bet more than you can afford. This is just good financial sense, but it bears repeating for anyone who's about to download a betting app.
Watch out for less than reputable apps. If you are downloading an app from the app store or from a reputable provider's official link then you can trust that it is safe, but be sure to read reviews of apps downloaded from the play store and steer clear of seedier options.
Don't buy into the first bonus you see. There are plenty of betting apps out there, so while it might seem like the first app you run across has an incredible lineup of bonuses available, be sure to check out a few others before you settle on one.
---
How to find the perfect mobile app for you?
Whether you have been utilizing betting sites for years or you are a novice punter, there are a number of tips you can employ to find the app that most closely fits with your lifestyle and needs.
Consider how much sports betting you plan on doing, and find a betting app that aligns with those projections. For example, some betting apps place a limit on how much you can earn in any one week period, but if you would like to bet large sums frequently, these might not be the ideal app for you.
Hunt around for the best possible bonuses and promotions. While many apps offer steadfast welcome bonuses, they may also have limited-time promotions available that make your bets even more lucrative.
Try to find the most advantageous odds. Different apps will give punters different odds; they are not always transparent about how they come to these odds, but some apps offer more competitive odds than others—find the app that gives you the best odds to earn the highest winnings.
Think about your type of mobile device, how much storage space you have available, and how concerned you are about security. All of these considerations will help you narrow down your search for the right betting app.
All in all, each person is bound to find that a different betting app suits their particular lifestyle better, so a bit of research into the specifics of provider's apps will go a long way toward pointing you in the right direction.
---
Final Thoughts on the Best Canadian Mobile Apps
It's not hard to understand why so many people are enamored with betting sites—they're fun, immediate, and gratifying. That being the case, it's even easier to understand why so many people love betting apps: they have all of the aforementioned benefits of betting sites, multiplied by five.
In the modern world, people are constantly moving. Punters can't be expected to saddle themselves to their computers every time a big sporting event is coming up, and betting apps give them the freedom to go on enjoying their lives without missing out on the excitement of live betting.
With a vastly enhanced sense of flexibility, greatly streamlined navigation, and generally more intuitive functionality, betting apps are an asset for any modern punter. Of course, it's important to do your due diligence before downloading a betting app so you're sure to choose one that's secure and reputable, but once you land on the right betting app for your lifestyle, you're bound to find betting is more enjoyable than ever.