The best overall betting site in Canada is Betway

If you can choose only one betting site for eSports in Canada, we'd recommend Betway. It's a highly-reputable platform, has great bonuses for new users, and offers plenty of deposit and withdrawal options. It's licensed in Malta internationally and has state-specific gambling licenses in the UK, Spain, Belgium, Germany, and more.
Not only that, but it has a huge number of eSports betting markets – from huge, popular games like League of Legends, DOTA 2 and CS:GO to games like FIFA, NBA 2K, and much more. You will always be able to bet on the top eSports tournaments throughout the world, with an enormous variety of betting markets. More than 12,000 betting markets available
Wide variety of casino games
Audited & licensed by eCOGRA
---
The best betting sites for eSports

Looking for a few other betting sites where you can bet on top eSports tournaments? It's often a good idea to use multiple platforms to find the most favorable odds, so let's take a look at a few of our other top picks for gamblers in Canada.
Bet365

Gambling platform and sportsbook Bet365 has offered eSports betting since 2014, and allows for bets on popular games including CS:GO, LOL, DOTA 2, StarCraft 2, Overwatch, Rocket League, and quite a few more. With a huge range of short and long-term betting options, you'll have plenty of choices. It also has betting markets for all major sports leagues like the NFL, NBA, Premier League, and more.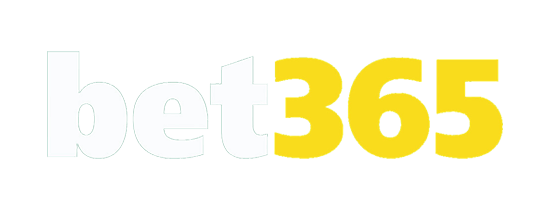 More than 20 million users worldwide
Excellent interface on desktop & mobile
Highly competitive odds for all events
LeoVegas

LeoVegas is a top choice for Canadian gamblers who prefer to place bets on their phones. It has an unbeatable mobile interface and iOS/Android app, and supports betting on most major eSports including CS:GO, DOTA 2, League of Legends, Overwatch, Starcraft 2, and Rainbow Six: Siege. With great promotions, top-tier security, and a license from the British Gambling Commission, it's a great option for Canadians who want to bet on eSports.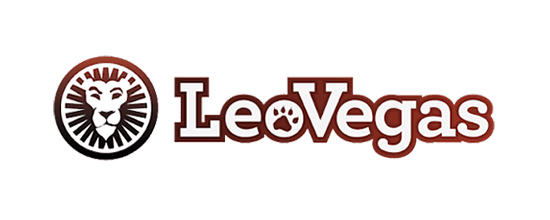 Great promotions & bonuses
Has won 15 more industry awards in the past decade
Simple, streamlined online & mobile interface
Sports Interaction

As the oldest Canadian sportsbook, Sports Interaction is a great platform for betting on eSports, and lets gamblers place bets on Starcraft II, CS:GO, DOTA 2, League of Legends, and Overwatch. It has a very streamlined user interface, and it's especially good for live and in-play betting on eSports. It's fully regulated and licensed by the Kahnawake Gaming Commission to accept bets in Canada.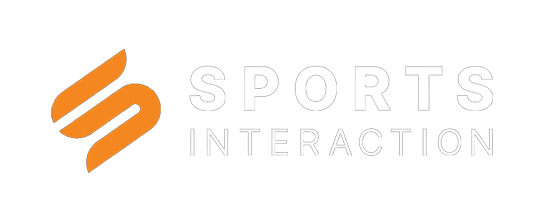 Offers a wide range of markets
Friendly, accessible customer service
Complies with robust security
---
How we rate the best eSports betting Sites

Curious about how we came up with our rankings of the best eSports betting sites? Here are our criteria for ranking each of our top picks.
Range of sports, markets, and bet types – The best eSports betting sites offer betting on top eSports like DOTA 2, League of Legends, and CS:GO, as well as traditional sports leagues like the NFL, MLB, and Premier League. In addition, we prefer platforms that offer a diversity of betting markets and bet types for each sport.
Bonuses & promotions – Many online sportsbooks are offering free bets, deposit matching, and other bonuses for new gamblers, so we take this into account when making our recommendations.
Ease of banking & payouts – It can be frustrating to deal with banking issues when placing bets, so we pick gambling platforms with plenty of payment options and a history of timely payouts.
Safety, security & customer support – We choose only fully-licensed gaming platforms that have modern security standards like SSL/TLS, HTTPS, 256-bit AES encryptions, and more. Responsive customer support is also an important factor when ranking top eSports betting platforms in Canada.
Mobile support – Like to place bets on the go? Of course you do. That's why we prioritize gambling websites that have a great mobile browser experience, a dedicated iOS/Android app, or both.
---
Which eSports leagues & tournaments are good to bet on?

Curious about which leagues and tournaments have the most betting action in eSports? Here are the top events you may want to bet on.
The DOTA 2 International

Held yearly in the autumn, the DOTA 2 International has the largest prize pool in eSports – it exceeded $46 million USD in 2019. It's one of the most widely bet-on eSports events in the world.
League of Legends World Championship

The LOL World Championship drew more than 100 million worldwide viewers in 2019, making ii the most widely-watched eSports tournament. With high-level play, huge prize pools, and drama-filled games, it's a great tournament to bet on.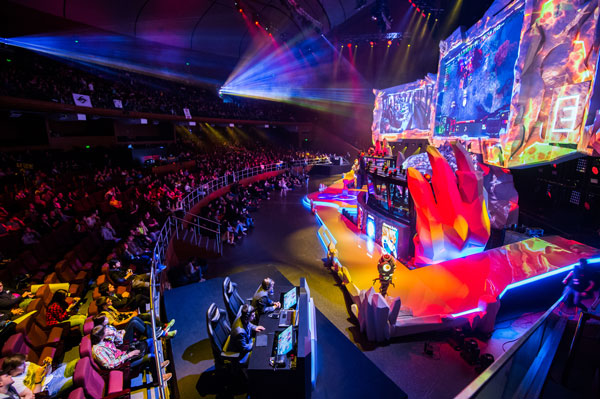 The Overwatch League

Overwatch League runs from December to August, and ends with the Overwatch Grand Finals. Gamblers commonly bet on results of individual matches, team records, and the winner of the Grand Finals, to name just a few.
CS:GO IEM World Championship

The IEM World Championship is the most prestigious tournament in the Intel Extreme Masters (IEM) CS:GO tournament, reaching more than a million peak viewers in 2020. For fans of FPS (First Person Shooter) games, this tournament is a must-watch.
---
Which video games are the most important in eSports betting?

Wondering which games you may want to follow if you bet on eSports? Here are a few suggestions.
Counter-Strike: Global Offensive (CS:GO)

Valve-developed CS:GO is the latest in the Counter-Strike series of First Person Shooter (FPS) games. CS:GO has more than 11 million players per month, with multiple Major Championships each year that draw high-level eSports athletes.
Overwatch
Overwatch launched in 2016, and this team-based First Person Shooter (FPS) has surged in eSports popularity since the Blizzard-sponsored Overwatch League launched in 2016.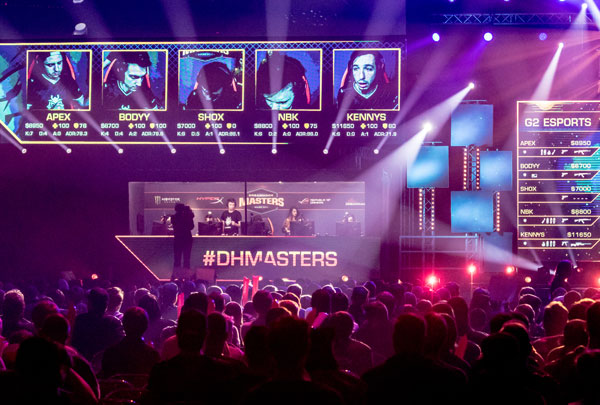 League of Legends

League of Legends (LOL) helped repopularize the MOBA genre of games when it launched in 2009 from Riot Games. Today, it's still one of the most popular games in the world – both for recreational play, and for high-level eSports.
DOTA 2

DOTA 2's yearly International is the single biggest eSports event in the world, and this game is fun to watch, mechanically-challenging, and full of some of the most talented gamers in the entire world.
Fortnite

Fortnite is the most popular game in the world. It sets the gold standard for the "battle royale" gaming genre, and has a huge skill cap with many talented players vying to become the best in the world.
---
Which markets are usually available for gamblers when betting online?

Depending on the game you're watching, the betting markets available can vary tremendously. However, most eSports have betting markets including:
Match winner (moneyline)
Tournament winner
First kill/first blood
Handicap lines (spreads)
Proposition (prop) bets, which vary widely depending on the game
Betting on totals, such as number of rounds, kills, points, or maps played, depending on the game
For more information about betting markets available, it's a good idea to take a look at a few upcoming games in the eSport of your choice, using your preferred betting platform.
---
The Odds in eSports

The best way to find good odds in eSports is to compare odds across multiple betting websites. You can often find value by comparing individual sportsbooks, so it's a good idea to use multiple platforms when placing bets. Both short-term and long-term odds are available, and we'll discuss these in more detail below.
The odds ranges in eSports

The most common way to bet in eSports is on match outcomes. A money line bet will usually be around -110 for an underdog and +120 for a favorite if the game is evenly-matched – but these odds can surge by quite a bit in uneven games, where heavy favorites are facing teams that are not believed to have a chance.
What can gamblers bet on when it comes to eSports?

This really depends on the eSport. Most eSports support common bet types like 1×2 bets, system bets, accumulator bets, and parlays. The odds and maximum wagers also vary widely depending on the game you're betting on, and the sports book you're using.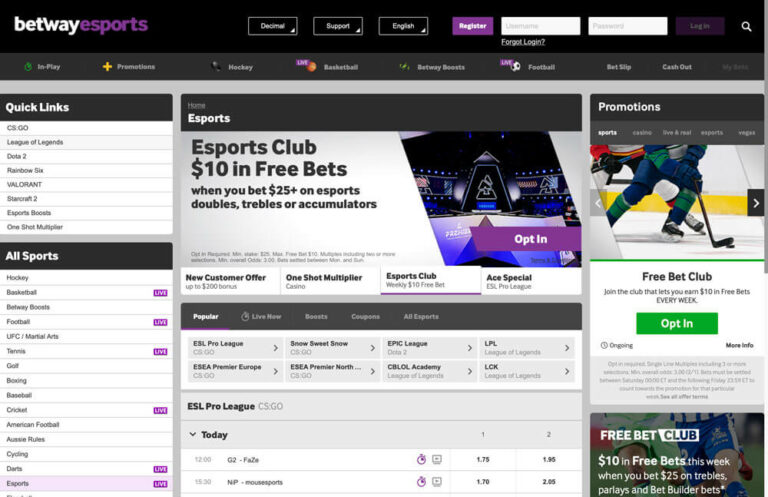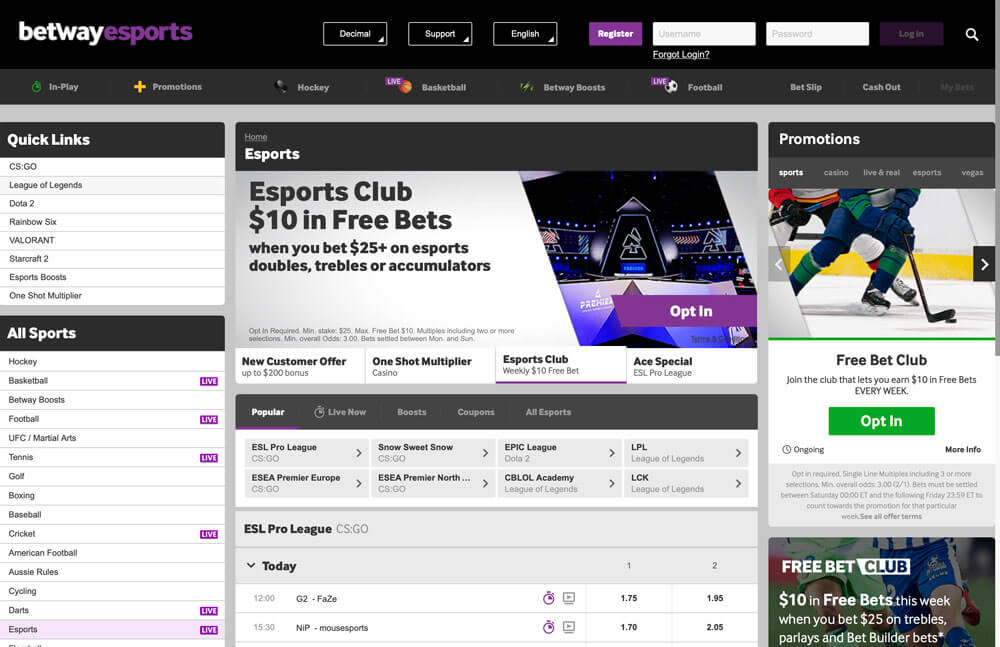 ---
Short-term betting in eSports

In eSports, short-term betting usually consists of wagering on the outcome of a single game, or a series of multiple games. The advantage of short-term betting is that many eSports have upsets in major tournaments, so careful betting can reward you with big wins.
---
Long-term betting in eSports

Long-term betting in eSports usually involves betting on the winner of a particular tournament – or the overall league winner in an eSport, such as the winner of the DOTA 2 International. These bets usually must be placed well in advance of the tournament's start date, and by betting on underdogs, gamblers have the potential to win big.
---
Live betting and in-play betting in eSports

The live and in-play betting options available for gamblers can vary wildly depending on the eSports. In DOTA 2, for example, players can bet on the number of Bounty Runes collected in a game, or gamble on the outcome of a Pistol Round in CS:GO. The available bets depend on the operator you're using, but there are usually a lot of different options.
---
FAQ for eSports

Is Esports a good sport to bet on?
eSports are continuing to grow in popularity among both video game enthusiasts and sports gamblers, and more money than ever is being bet on the outcome of video game tournaments, so this is definitely a good betting option for gamblers.
Is there any opportunity to make a good profit within Esports?
While most eSports games are highly competitive, there are often huge upsets in major tournaments, and there are lots of opportunities for experienced bettors to find value when placing bets.
How do I best get started by betting in Esports?
We recommend picking a single eSport to follow, such as CS:GO, League of Legends, or DOTA 2. Begin by familiarizing yourself with the game, its mechanics, and tournament structure. It's also a good idea to read about top teams and players to make sure you place informed bets.
Is Esports a safe and fair market to bet on?
For the most part, top eSports games have very safe and fair betting markets, so you'll be able to place bets without fear of unfair outcomes.
---
The stars in eSports
ColdZera (CS:GO)

Brazilian CS:GO player ColdZera currently plays for FaZe Clan, and is often ranked as the #1 Counter-Strike player in the world, with winnings approaching $1 million, and 11 first-place finishes in A and S-tier CS:GO tournaments.
MATUMBAMAN (DOTA 2)

Playing for Team Secret after a long stint with Team Liquid, Finland-based MATUMBAMAN has won a total of more than $3.6 million across 67 DOTA 2 tournaments, and is recognized as one of the most consistent and mechanically-skilled players in the world.
Doinb (League of Legends)

Korean Doinb is the captain of FunPlus Phoenix, and led his team to a World Championship in the 2019 League of Legends tournament, beating top teams like Fnatic, G2 Esports, and Invictus Gaming to claim most of a prize pool that was estimated to exceed $6 million USD.
Bugha (Fortnite)

American Fortnite player Bugha won the 2019 Fortnite World Cup in 2019, taking home $3 million, and is regarded as perhaps the best Fortnite player in the world, despite being only 17 years old. He's definitely one to look out for in competitive Fortnite.
---
The best eSports clubs & teams

Want to follow some top eSports clubs? Here are a few of the top players in the world of competitive gaming.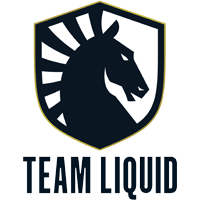 Team Liquid
Team Liquid was founded in 2000 in the Netherlands, and is the winningest eSports organization in history across games including DOTA 2, CS:GO, Starcraft II, Fortnite, PUBG, League of Legends, and more. It has won a staggering 1,717 tournaments with almost $35 million in prizes.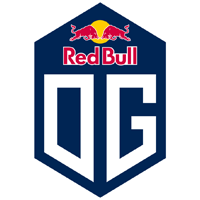 OG
European eSports team OG formed in 2015, and it is the most dominant team in DOTA 2, full-stop. OG also has teams playing Super Smash Brothers and CS:GO. They have won nearly $34 million USD in prizes.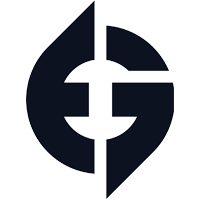 Evil Geniuses (EG)
EG is based in North America, and is known for dominance in DOTA 2, Starcraft II, CS:GO, and Rainbow Six Siege. It has won 840 tournaments exceeding $23.9 million USD.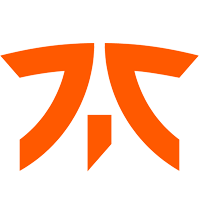 Fnatic
Fnatic is based in London, and operates teams in top games like CS:GO, Fortnite, DOTA 2, League of Legends, and more. With lifetime earnings of more than $15 million USD and more than 900 tournament wins, they're a force to be reckoned with.
---
eSports is one of the fastest-growing betting markets in the world
With so many different games and players to choose from, eSports is one of the best betting markets available today. There are always individual games and tournaments to bet on, and the increasing popularity of video gaming competitions means that there are more opportunities than ever for gamblers to find value and win big on their favorite games. Start betting now – and see why eSports could be the future of sports.