What is a Welcome Bonus?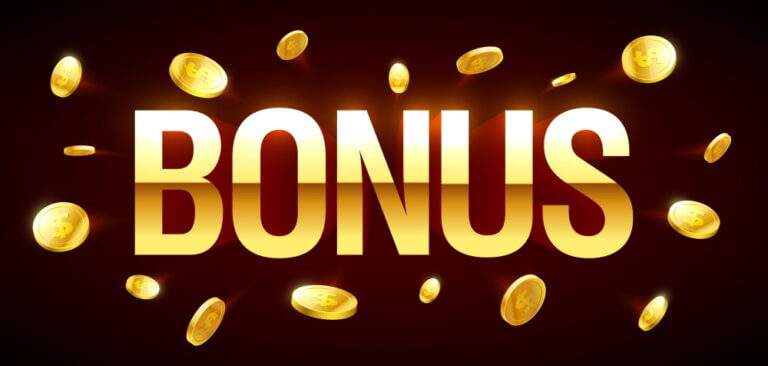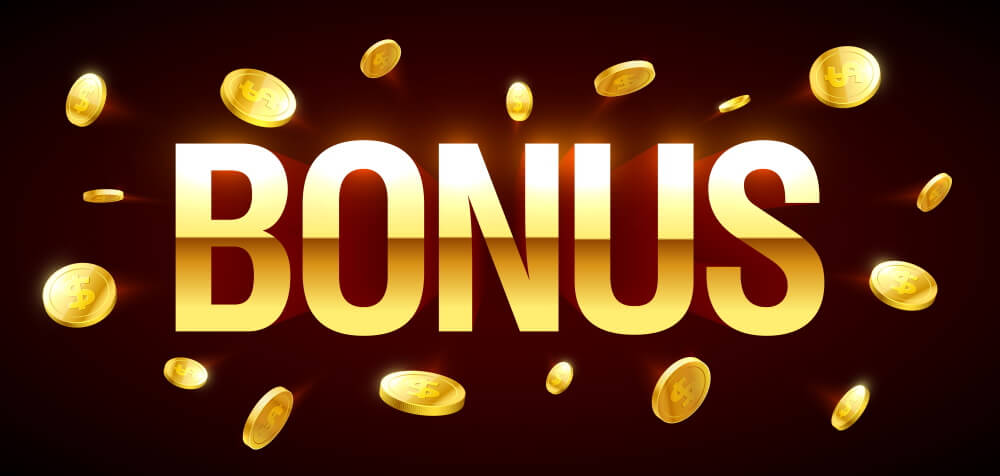 A welcome bonus is essentially something that online sportsbooks and other betting sites give to players in exchange for signing up and wagering with real money. It's akin to a restaurant offering its customers a free dessert when they order an entrée.
---
Types of Welcome Bonuses
Welcome offers basically come in two forms. They are:
No-Deposit Bonuses
As the name implies, a no-deposit bonus is a type of bonus that you can claim without having to commit any of your own money. While these offers are relatively rare, there are plenty of them out there. In most cases, the site offering a no-deposit bonus will give you the bonus when you open a new account. After registering and claiming the no-deposit welcome offer, the operator will credit it to your account. And yes! You can win real money that you can withdraw and spend as you like when you claim these bonuses.
Deposit Bonuses
Deposit bonuses are typically bigger and better than their no-deposit counterparts. However, you must deposit real money in order to get them. With a deposit bonus, you normally need to sign up, fund your account, and then place real money wagers. The amount of money you need to deposit and stake on wagers varies from bookmaker to bookmaker. You can usually either claim a deposit welcome bonus when you sign up or when you make your first deposit. In most cases, you will either need to manually opt-in to the offer or provide a bonus code.
What You Get when You Claim a Welcome Bonus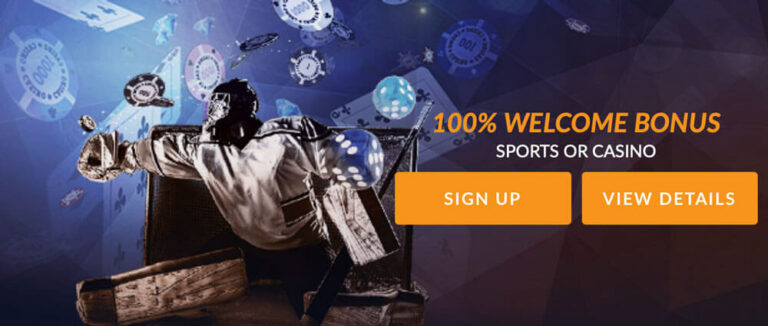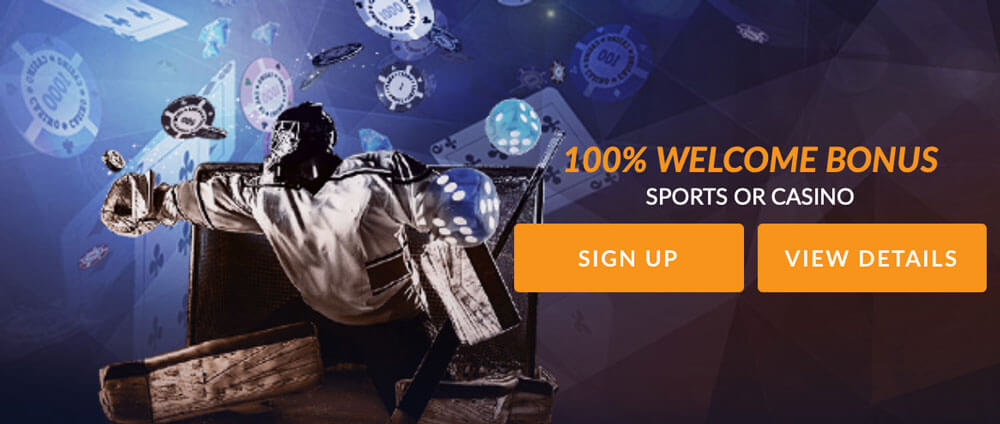 Regardless of whether you are claiming a no-deposit bonus or a deposit bonus, you will usually receive one of the following perks although we should tell you that some welcome offers give you a combination of them.
Free Bets: Free bets are exactly what they sound like. They are complimentary bet credits that you can use to place a wager on the house. This is a great way to win real money without having to risk any of your own. If you win, then you will win real money. If your free bet loses, then you really haven't lost anything.
Bonus Cash: Online bookmakers are famous for giving bonus cash to new customers. Many of the best sites even offer bonus money to existing customers. In both cases, the bonus cash goes into a bonus account which is separate from your regular player funds. In order to withdraw your bonus cash, you must first satisfy a variety of terms and conditions that you'll usually find itemized within the bonus's details.
We should also point out that some welcome bonus offers give you bonus cash over your first several bonuses. Then there are reload bonuses that many online sportsbooks offer to their existing customers. After completing the initial welcome offer, they can continue earning money on subsequent deposits.
Risk-Free Bets: Risk-free bets have become quite popular in recent years. After signing up, claiming the risk-free bet, and making your first deposit, you simply place your first qualifying real money wager. If that wager is a winner, then you walk away with the profits as you normally would and the bonus offer ends. If your risk-free wager loses, then the bookmaker will refund your stake up to a certain amount. While a few operators will refund the stake to your regular player account, most will either refund the stake in the form of a free bet or as bonus cash.
---
Wagering Requirements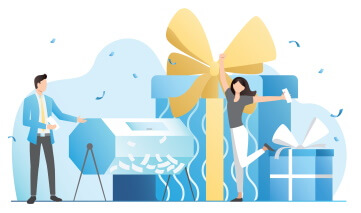 You naturally want to know the potential value of a welcome bonus. This is the main selling point of any offer. However, the most important aspects of a bonus are found within the bonus's terms and conditions. It is these details that tell you what you need to do to make your bonus cash eligible for withdrawal.
The key term that you need to find out is the wagering requirement. A bookmaker won't give you bonus cash and then simply allow you to withdraw it right away. Instead, you will need to wager through the bonus amount a few times. To illustrate this, let's say that you claimed $100 in bonus cash and it's subject to a 10X rollover. This means that you need to place $1,000 in real money wagers to make the bonus cash eligible for withdrawals.
If that same $100 in bonus cash was subject to a 40X rollover, then you would need to place $4,000 in real money wagers to convert the bonus cash into real money. As you can see, there is a huge difference between a 10X rollover and a 40X rollover. A lower rollover makes it much easier to successfully convert your bonus money.
---
Withdrawing Bonus Cash
There's little point in claiming a welcome bonus if you aren't able to cash it out. Fortunately, no-deposit bonuses and deposit bonuses give you a chance to win real money that you can withdraw.
Of course, this is assuming that you have satisfied the terms and conditions. We have just discussed wagering requirements and how much influence they have on a bonus. There are a few other conditions that usually apply to sports betting bonus offers.
Minimum Odds
Be it a free bet, risk-free bet, or converting bonus cash, your qualifying wagers will likely have to have minimum odds. Again, this can have huge implications. For instance, having to place $1,000 in wagers with minimum odds of 2.00 isn't nearly as appealing as being allowed to place that same $1,000 in wagers with minimum odds of 1.40. Like the rollover requirements, lower minimum odds make it easier and cost-effective to convert your bonus money into real cash.
Time Limits
Almost all welcome bonus offers give you a specific time frame in which you must meet the bonus requirements. The amount of time you have will vary from site to site. You may have 7 days to satisfy the T&Cs or you might have a month or more. Obviously, having more time works to your advantage. It allows you to take your time and pick out more advantageous betting spots.
Bet Types
Watch out for restrictions on the types of qualifying bets you can place. Some offers require claimants to only wager accumulators. Even worse, some bookies require each selection to have minimum odds as opposed to having minimum cumulative odds. This is something you want to avoid because it's a losing proposition.
---
Illustrating a Welcome Bonus
Now that we have covered the main types of bonuses and the key conditions that are attached to them, let's take a look at a few welcome bonuses in action. Again, you need to remember that the terms and conditions will differ depending on which sportsbook is offering the bonus.
Free Bet
So, you've earned yourself a $10 free bet bonus. You've read the terms and conditions and you've zeroed in on the selection you want to use the wager on. You make your selection, apply the $10 free bet, and it's now just a matter of waiting to see how it shakes out. In the end, the wager will either win or it will lose. If it loses, then that's the end of the bonus offer. Nothing ventured and nothing gained.
If your $10 free bet wins, then you will receive a payout. Even though a lot of operators will simply credit the payout to your regular player account, some will credit the winnings to your bonus balance. If that happens, then you will need to satisfy bonus terms and conditions such as wagering requirements.
You need to understand that free bets typically work differently than regular bets. When you use your own money to place a bet, the stake amount is included in your payout. This isn't the case with most free bet offers. Your return will not include the free bet amount. So, if you used your $10 free bet on an event with odds of 1.50, you would get a total payout of $5.00. If the odds were 2.00, then you would receive $10.
Bonus Cash
Let's say that you just received $100 in bonus money. As you should already know, you need to satisfy some T&Cs before you can withdraw your welcome bonus cash. In this fictitious example, there is a 10X rollover and the minimum odds are 1.50. This means you need to stake $1,000 in wagers with odds of 1.50 or greater. As an aside, you can still place real money wagers with odds of 1.39 or lower, they just won't count toward the wagering requirement.
So, you place your $1,000 in qualifying wagers within the allotted time frame. What happens next? Well, the bookmaker will transfer that $100 in bonus cash to your regular account making it available for withdrawal. You can keep that money in your account and use it to make more bets or you can cash it out and spend it as you wish.
Risk-Free Bet
You've opened your new account, made your first deposit, and claimed your risk-free bet up to, say, $100. Now you need to find the qualifying wager you want to make. Let's say that you want to wager the maximum $100 on a selection that has odds of 2.00. If that bet wins, then you collect your full payout including the wager amount as you normally would and that's the end of the bonus.
Now, if that bet loses, then the bookmaker will refund your stake amount of $100. As we previously mentioned, some operators will credit that refund to your regular player account. However, you are more likely to have it issued as either $100 in free bets or $100 in bonus cash. Both of these latter scenarios mean that you will need to satisfy terms and conditions to make the refund withdrawable.
---
Find the Best Welcome Bonus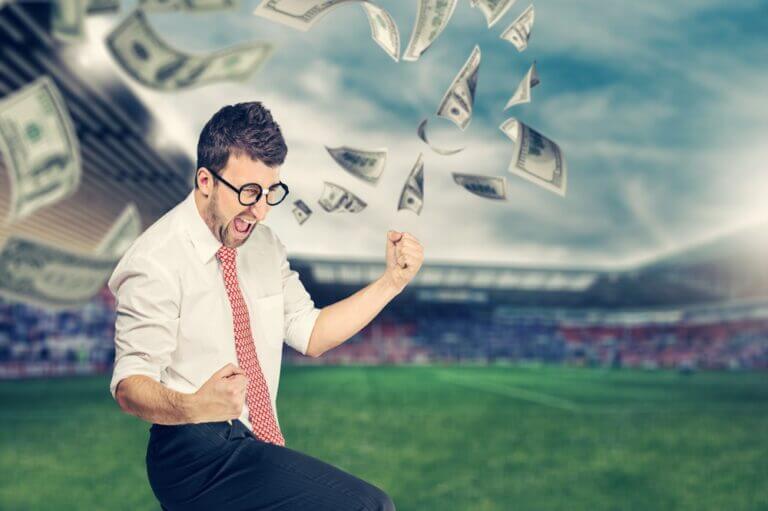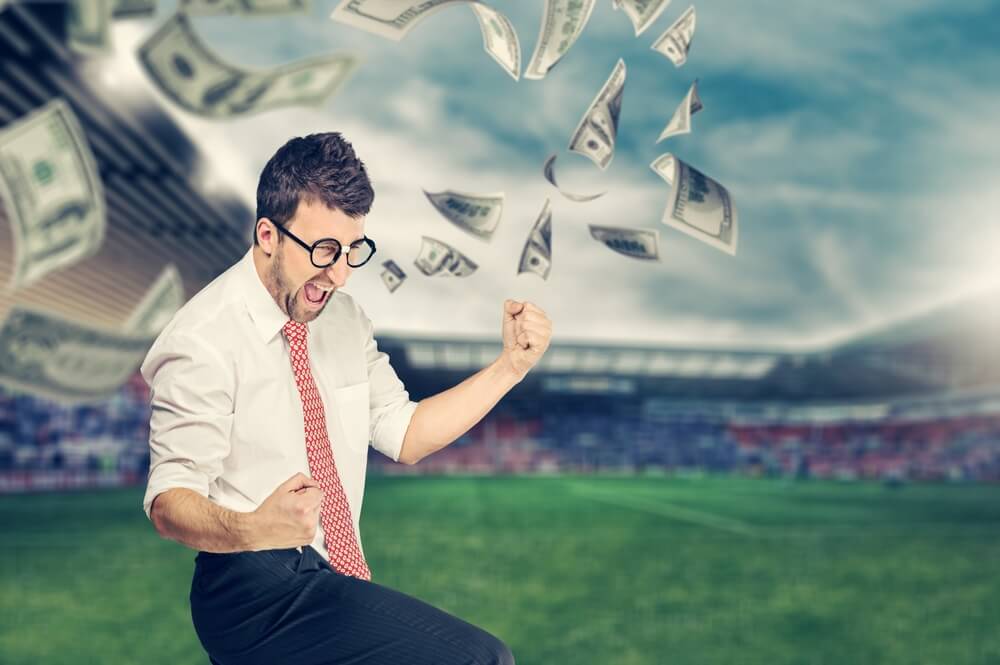 As you now know, the size of the bonus isn't the only thing you need to consider. The terms and conditions dictate how good or bad a welcome bonus really is. Always consider the following points when assessing whether a welcome bonus is the right one for you.
Maximum Winnings
Rollover Requirements
Minimum Odds Requirement
Limitations of Qualifying Bet Types
Time Limits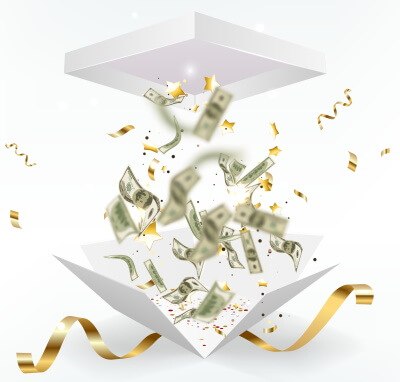 Let's compare two imaginary welcome bonus offers. We will assume that you plan on depositing $100. Bookmaker A is offering a 100% match bonus up to $100. The offer is subject to a 10X rollover on any event with odds of 1.50 or greater and you have 30 days to satisfy the T&Cs.
Meanwhile, Bookmaker B is offering a 200% match bonus up to $1,000. This offer requires you to wager through the bonus amount 40 times on only pre-match selections with odds of 2.00 or greater. You have 7 days to get the job done.
So, which offer is better? Well, the offer at Bookmaker B has a significantly higher cap. Seeing you only plan on depositing $100, you would receive an additional $200 in bonus cash. You would then need to stake $8,000 in wagers on pre-match selections priced at 2.00 or greater. Furthermore, you need to do it within a week. You can see how this could be problematic to a recreational small-stakes bettor.
Bookmaker A's offer, on the other hand, would net you just $100. However, you can make that bonus cash eligible for withdrawal by wagering $1,000 on any events with odds of 1.50 or greater. That's a lot more doable. On top of that, you've got a month to meet the rollover.
This scenario re-enforces the idea that the terms and conditions tell the real story about any welcome bonus offer. Don't be distracted by the maximum potential bonus amount. Instead, focus on how you're going to have to go about converting the bonus into real cash.
---
5 Welcome Bonus Tips for Punters
A Welcome Bonus Can Be an Opportunity to Experiment: If you've ever wanted to try something new, then a welcome bonus is a great way to do it. Whether it's experimenting with a new wagering system or just trying out a new wager type, bonus money gives you a bit of a buffer as far as your bankroll is concerned.
Read the Terms and Conditions: It doesn't matter if it's welcome bonus cash, a free bet, risk-free bet, or any other type of bonus or promotion, you must understand how it works. More important than merely reading the T&Cs, you have to understand them and know how each rule impacts your ability to successfully convert the bonus into real money.
Don't Always Settle on the "Bigger Bonus": We have illustrated how the sheer size of a bonus is just one small part of the total equation. Favorable T&Cs can make a bonus a lot easier to cash in on than a bonus that is laden with unfavorable terms.
Don't Always "Go for the Gold": Even though a welcome bonus might have a high maximum, it doesn't mean you need to claim the higher maximum. If the bonus you're looking at lets you claim up to $1,000, but you only planned on depositing $100, then only claim what your planned deposit will net you.
Adhere to the T&Cs: You must abide by every condition of a welcome bonus offer if you want to cash it out. Failing to satisfy a single condition will result in you losing the opportunity to cash it in. Understand your obligations and meet them all.
---
Key Terms and Conditions of Welcome Bonuses
We have already gone over some of these key terms and conditions, but some haven't yet been covered.
Wagering Requirement: The wagering requirement refers to the number of times you need to wager through the bonus amount.
Minimum Odds: Most welcome bonus offers require claimants to meet the wagering requirements by placing wagers with minimum odds. You will probably lose more money placing wagers with even odds or higher than if you wagered on events with lower odds.
Wager Types: Some offers place restrictions on the types of qualifying wagers you can place. Some limit qualifying wagers to parlays while others allow you to place singles. This also applies to live and pre-match wagering.
Payment Methods: Make sure that the payment method you use qualifies for the bonus you want to claim. Bookmakers often exclude certain payment methods from qualifying for bonuses.
Time Limits: You need to know how much time you have to complete the wagering conditions. A small-time bettor who deposits $100 may have trouble wagering $4,000 within seven days.
Regional Considerations: First, make sure that you are legally permitted to place real money wagers at your online sportsbook. Also, understand that some welcome bonus offers are only extended to those in certain regions.
---
FAQ: Welcome Bonuses
What is a welcome bonus?
A welcome bonus is any extra that a bookmaker or other gambling site gives you when you sign up or make your first deposit. It is typically a free bet, risk-free bet, or bonus cash.
Where can I claim a welcome bonus?
You can claim a welcome offer at almost any online bookmaker. They are easy to find right here as we have all the best introductory offers from the best bookmakers.
Which type of bonus is best?
The best type of betting bonus is the one that suits you and your betting style best. Just be sure that it has reasonable T&Cs.
Can I claim more than one welcome bonus?
In most cases, operators only allow new customers to claim one welcome bonus. However, you can claim multiple bonuses by signing up at multiple online bookies.
How often will I be offered a bonus?
You can expect to be offered only one welcome bonus. However, the best bookmakers offer plenty of other bonuses and promotions to existing customers.
Is there a maximum amount I can bet when using a bonus?
Most bonus offers place a limit on the amount you can stake on qualifying wagers. This limit depends on the specific bookie.
Can I wait to claim and use a welcome bonus?
Generally speaking, operators give potential claimants a certain amount of time to claim a sign-up bonus after they register. Once claimed, the claimant will have a specific time frame in which they must satisfy the terms. Failing to meet the requirements within that period of time will result in the bonus becoming void.
---
Pros and Cons of Welcome Bonus Offers
Pros
A Great Way to Fatten Your Account Balance Right Away
Almost All Online Sportsbooks Offer Them
Easy to Claim
Cons
Terms and Conditions Can Be Unreasonable
Many Offers Have a Lot of Limitations and Restrictions
---
Betting Predictions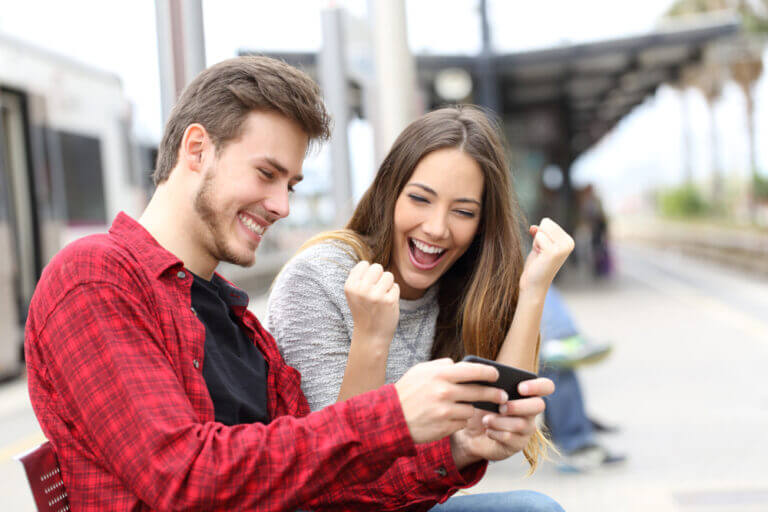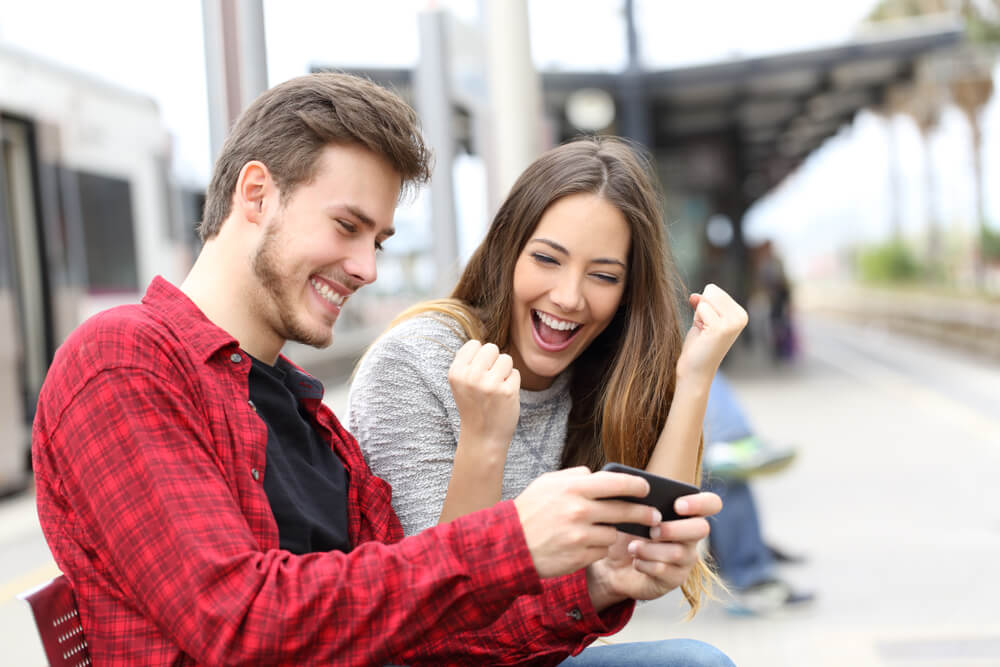 Unless you're in on a fix, there are no guarantees that you can win any bet. That's the very nature of sports gambling. With that said, there are a few ways of giving yourself the best odds of winning. The most successful sports bettors put a lot of time and effort into researching the matches they wager on. In addition to a plethora of easily available statistics, there are many excellent sites that provide insight and analysis. Even those who seem to have all the bases covered will learn something new and find different angles.
---
Where Can Punters Find the Best Welcome Bonuses?
You can find the latest and greatest welcome offers right here. We are dedicated to searching the deepest depths of the internet to bring you the best bookmaker bonuses and promotions.
---
Final Words
A truly great bonus can get you off to a fast start by immediately boosting your betting balance. You will be hard-pressed to find a bookmaker that doesn't offer one. A great bonus comes with player-friendly terms that make it easy to make the most out of the offer.
As we have illustrated, some offers are a lot better than others. It isn't the size of the bonus as much as the T&Cs that are attached to it that really matter. Some offers are rife with ridiculous terms that make it a very difficult and costly process. You want to find a welcome bonus that is useful to you and easy to convert. The nice thing about these offers is that there are so many of them out there that you shouldn't have any trouble finding one that's perfectly suited to you and your betting style. If you don't entirely like an offer, then move on to the next one.
By applying the tips we have laid out in this tutorial, you will be able to get your sports betting journey off to a fast and profitable start.