The Best Betting Sites for Punters in Canada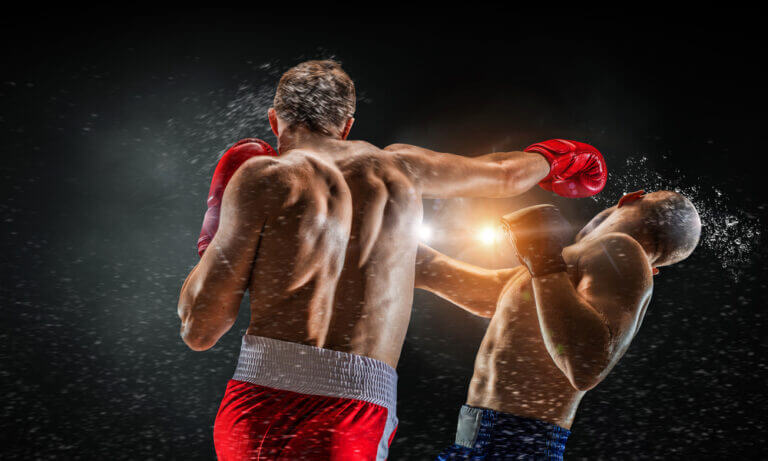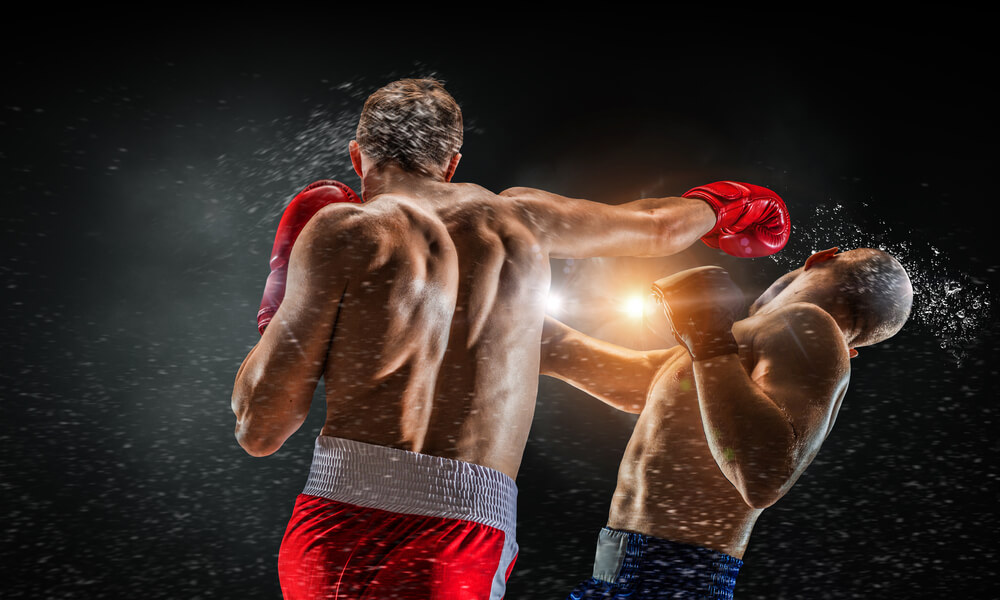 Many online sportsbooks serve Canadians when it comes to placing bets on top fights. However, an essential strategy for boxing betting is choosing a licensed, safe and trustworthy betting site. This will help increase your chances of winning, protect you from fraud, and ensure that you are not betting against the country's laws. No matter how good your boxing betting strategy is, choosing the wrong sportsbook to bet on may end up with you losing badly.
Today, even though sports betting is legal in Canada, most Canucks prefer wagering on offshore sportsbooks, as they offer more convenient betting options, markets and odds than provincial betting sites. However, the license is the most important thing to look for when looking for a betting site. An unlicensed sportsbook is a no-no when it comes to betting online.
Also, it always helps to compare several sportsbooks and then select the ones with the best odds, attractive markets, convenient payment options, supportive customer service, fantastic bonuses and promotional offers. Our homepage provides a comprehensive review and comparison of top bookmakers in Canada to help you decide what platform is best for you to wager on.
---
Which Events/Fights are the Most Important in Boxing Betting?
Boxing is one of the most loved sports globally, and there are notable events in its name all year round. However, unlike other sports, there are no seasons for boxing fights. Announcements for major boxing bouts can come up at almost any time, and sportsbooks set up the odds for these matches even before they are officially fixed.
The most important thing about boxing events is that major fights are sanctioned by four global sanctioning organizations, also known as the 'big four.' These organizations include the World Boxing Association (WBA), World Boxing Organization (WBO), International Boxing Federation (IBF), and World Boxing Council (WBC) – the WBC being the most prestigious of all. Each of these organizations has the authority to award World Championship titles in various weight categories, 18 in total.
Most boxing betting sites cover the fights set up by these four organizations, and you can easily find competitive odds when a fight is coming up. The heavyweight category is the most famous fight covered by most sportsbooks – having featured the fight of the most prominent figures in the sports, including Vladimir Klitschko, Joe Fraizer, Mike Tyson and Mohammed Ali. However, you can still find many boxing betting sites covering other interesting fights by quality fighters in the lower weight categories.
Apart from the championship fights endorsed by the 'big four,' some top sportsbooks also cover those sanctioned by other global associations, regional institutions, amateur organizations, and colleges. For instance, you can find betting sites for Olympic boxing – an amateur boxing event that takes place at the Summer Olympics every four years. Other top amateur boxing events include Pan-American Games, European Championships, World Championships, and Commonwealth games.
---
The Odds in Boxing Betting

Finding the Best Odds
Like in many other sports, understanding the odds in boxing betting and finding the most lucrative ones are essential factors that determine success. The odds on a wager help you to calculate how much payout to expect if your prediction is correct. Also, they suggest what the probability of an event happening is. For instance, a wager with low odds indicates a high possibility of the outcome occurring. If you wager on a favorite boxer to beat an underdog in a match, the odds will usually be very low as the outcome is highly likely to happen. On the other hand, a wager with very high odds indicates that the outcome is unlikely – such as an underdog beating a favorite.
Odds are represented on American bookies using +/- integers such as -200 or +400 – also referred to as Moneyline odds. The favorites are given negative numbers while the underdogs carry the positive sign. British and European bookies are known for fractional and decimal odds, respectively. Decimal odds are the easiest to calculate and most common on online bookies. For instance, if you put C$100 on a wager of 1.6 odds, you must multiply both figures to get a payout of C$160. Most top sportsbooks have the option to convert the odds format to the one you are most comfortable with.
Even for the same fights, the odds in boxing can vary across different sportsbooks. Therefore, the most effective strategy in finding the best odds is to compare several boxing betting sites and choose the one with the most favorable and lucrative odds.
Also, it is essential to know that you are not only limited to placing short-term bets in boxing. That is, you don't need to wait till when a fight is about to be held before betting. Long-term betting in boxing allows you to place wagers immediately after a bout is announced or after a press conference. In fact, most sportsbooks set up odds for fights that have only been rumored to happen – it may take months before the fight holds.
Odds Range in Boxing Betting
The odds range in boxing betting usually depends on the type of fight and sportsbook you wager on. As explained above, a wager can have big odds if the possibility of its outcome is low. For instance, betting on an underdog fighter to beat Deontay Wilder or Mike Tyson will carry high odds as the possibility of the prediction happening is low. However, this type of bet can come in handy sometimes, and you may hit the bag with them as favorites don't always win. On the other hand, betting on a favorite to win a fight will have relatively low odds.
Moreover, some bet types, such as a future bet on a match immediately after a fight announcement, may carry more attractive odds than a regular wager.
What Can Gamblers Bet on When it Comes to Boxing?
Parlay or accumulator bets are common among sportsbooks in boxing betting. Some sites allow 1×2 bets also but know that draws are not common in boxing matches. The maximum odds you can combine and the highest amount you can wager on a boxing fight depend on your sportsbook.
---
Popular Markets Available to Punters in Boxing Betting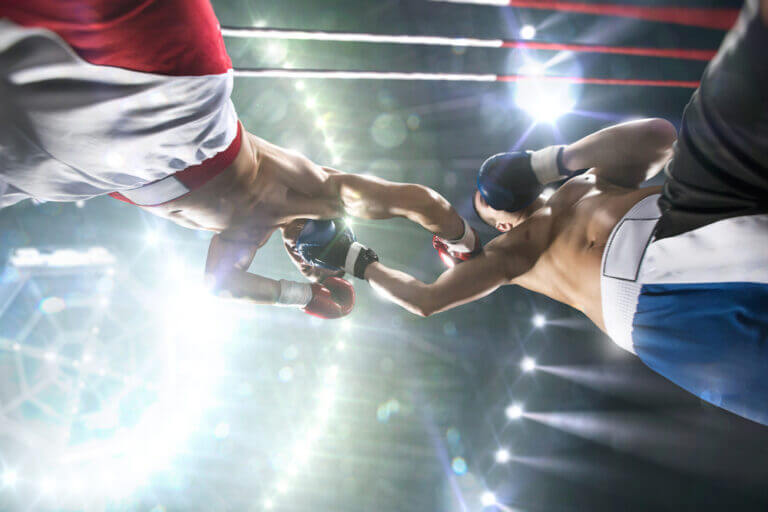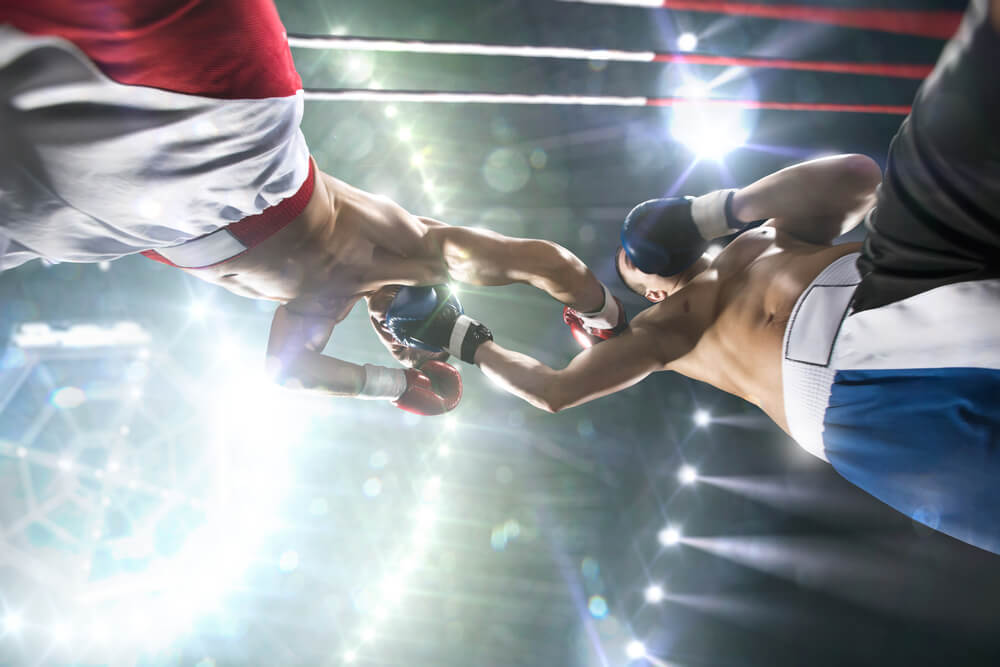 Boxing betting may not cover as many markets as other popular sports, such as football, cricket, hockey, etc. However, there is a list of selected options available where you can make some real money with your wager. Here are the most popular markets available to punters when betting on boxing.
This is the simplest and most common type of boxing betting. It involves betting on the winner of the bout and getting your payout if your fighter wins.
If you want to take the money line bet a bit further, you can bet on your selected fighter to win in a precise round. This is often a lucrative bet as it usually carries high odds.
Round betting can also be an over/under bet. In this case, the sportsbook set a specific number of rounds for the fight to finish, say 6. You can bet over or under the set number as you wish and get your winnings if your prediction is correct.
Lastly, there is the round group betting where you bet on a group of rounds for a fight to finish, say between 1 to 3 rounds. This option can increase your winning chances as it has more possibilities.
Method of Victory Betting
As the name implies, this betting market involves predicting how a match will end. You can bet on either boxer to win by a Knockout, Technical Knockout (TKO), judges' decision or disqualification of the other player.
Parlay or Accumulator Betting
This bet involves placing wagers on two or more different fights in the same betting slip. Punters often use it to multiply their odds and increase their payout rather than stick with one event. However, you must be careful with this type of bet, as a loss in one of the wagers selected is a loss of the entire slip.
It is advisable to have a level of experience with boxing betting before placing accumulator bets. Also, ensure you only accumulate like two or three bets, rather than four, five, etc., to stand a chance of winning.
Short-term Betting in Boxing
In every sport, short-term betting refers to placing bets on outcomes that will be determined within a short time, such as predicting which team will win the Champions League in football even before it starts. In boxing, it may involve betting on a fight about to hold – probably in days or within the week. This is the most common boxing betting type, as punters love to get their payouts as soon as they place wagers.
Also, short-term bettors can place their wagers rest assured about the current form of the fighter they are betting on – without the fear of injuries, disqualification or withdrawal in the long run.
Long-term Betting in Boxing
This is the opposite of short-term betting. Also referred to as future bets, long-term betting means placing wagers on outcomes that won't be known until the future. In boxing, it may mean placing wagers on a fight immediately after the match is announced at a press conference. A future bet on a bout is often placed months before the fight happens.
The advantage of long-term boxing betting is that it usually comes with bigger potential payouts than a regular bet. Punters who wager early on a fight that will hold in the future usually see very lucrative odds compared to late bettors. Also, this kind of bet offers more thrills and excitement than regular betting.
---
Live betting/In-Play betting in boxing.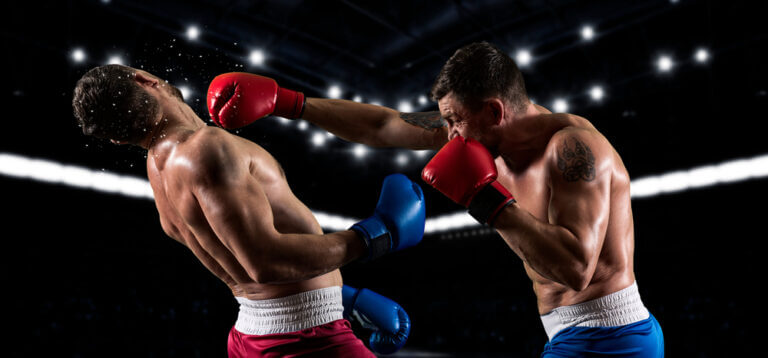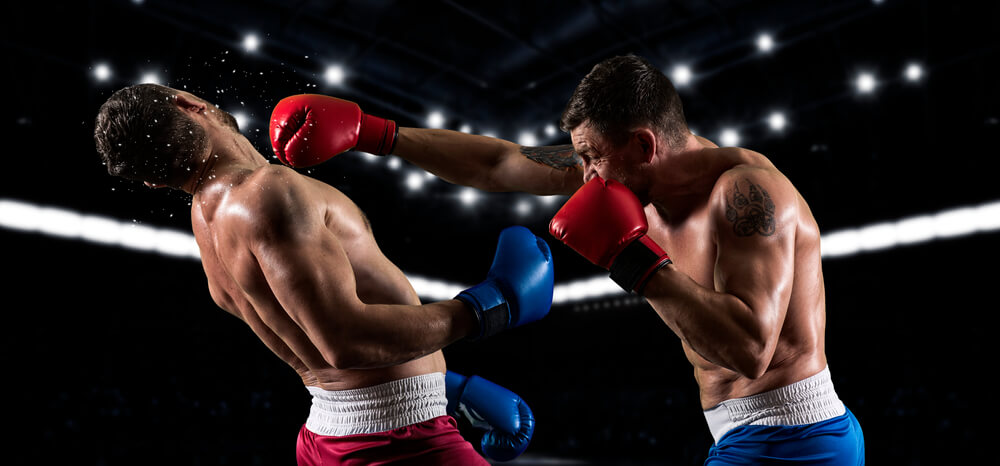 Live betting has become a significant trend in sports betting lately. It means betting on a sports event already underway – the opposite of pre-match betting. In boxing, live betting or in-play betting involves betting on a fight that has started already. The advantage of this type of betting is that you can already see what form a fight is taking; thus, you can place more informed wagers and make more accurate predictions – thereby increasing your chances of winning.
Live betting covers many markets in boxing betting – with the method of winning and round bets as the most rampant. Also, live betting covers many proposition bets which may not even be available in pre-match betting.
---
The Best Boxing Betting Sites
Due to the attention that boxing betting has garnered over the years, online betting has expanded steadily in Canada – with many sportsbooks providing odds and market options for punters to wager on notable fights and events. However, a wide range of betting sites options shouldn't make you register with just any sportsbook that comes your way. It is essential to compare various sites before selecting the best one. Remember that your choice of a sportsbook is highly critical to your success, as you bet.
Here are the essential features to look at when looking for the best boxing sites:
Fully licensed with trustworthy reviews on review sites
Favorable and competitive odds
Wide range of boxing events
Wide range of attractive betting markets
Welcome bonuses for first users
Fantastic promotional offers for both old and new customers
Responsive customer service
In-play betting
Convenient and fast deposit payment options
Live streaming
Easy-to-use mobile applications or websites
---
FAQs on Boxing Betting
Is boxing a good sport to bet on?
Boxing features notable and interesting fights all year round – most of which are covered by top sportsbooks. Thus, you can always find attractive events and markets to bet on and earn real money.
Is there any opportunity to make a good profit within boxing?
Yes, boxing betting is full of opportunities to make a profit. The market is always busy as odds for fights are always available on top sportsbooks. Also, you can easily get the maximum value for your wagers by comparing several boxing betting sites and shopping for the best odds.
How do I best get started in boxing betting?
The best way to get started with boxing betting is to find a reputable, licensed and trustworthy website to bet on. Also, take time to learn about the notable fights, odds, markets, and best fighters in the sport, as this will help you make more informed wagers.
Is boxing a safe and fair market to bet on?
Yes, many safe sportsbooks offer fair odds and markets for boxing betting. However, it is your responsibility to find a licensed and trustworthy site to bet on. Also, the sport's promoters are always keen on shunning corrupt practices by officials or athletes.
---
Biggest Stars in Boxing
Here are the most prominent fighters to look out for when betting on boxing:
Tyson Fury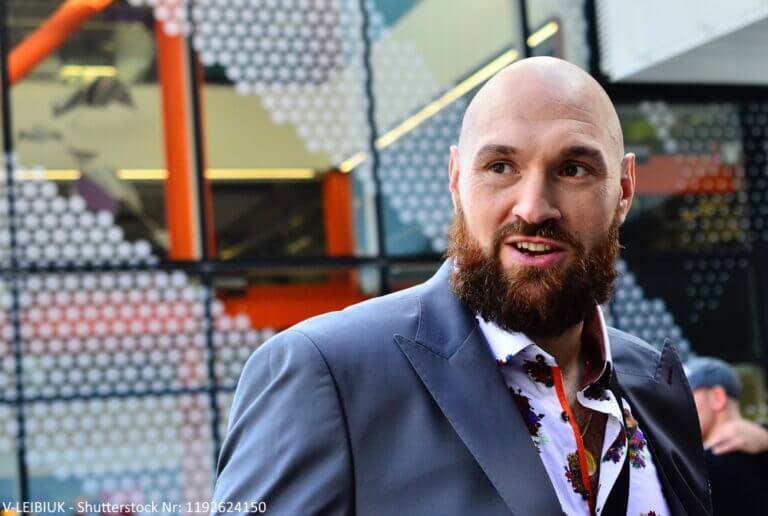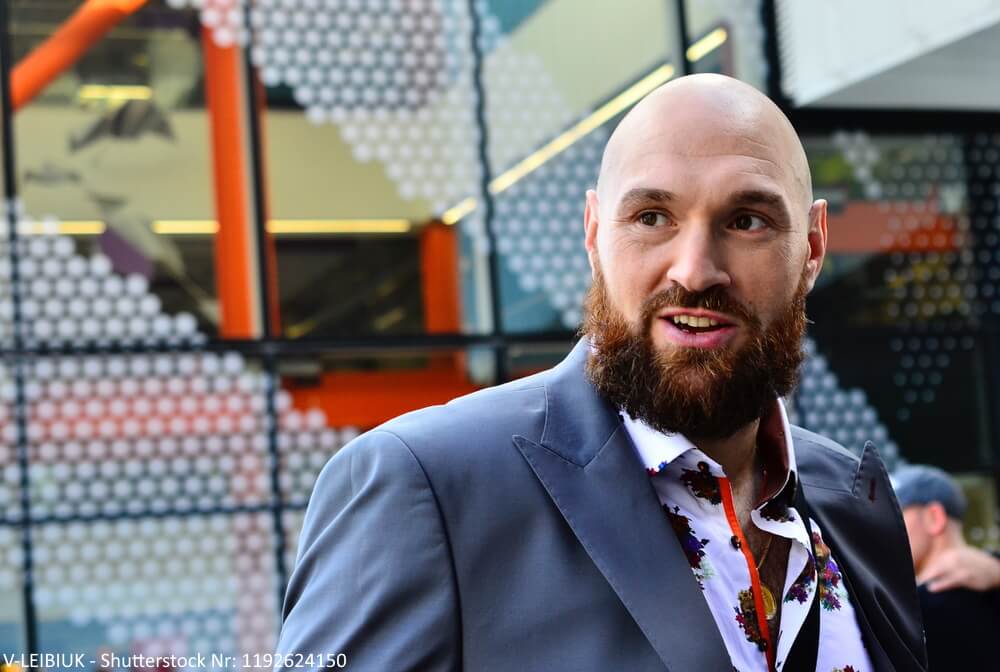 Tyson Fury is one of the most renowned names in heavyweight boxing. He has bagged all four major heavyweight titles and won against notable figures in the sport, including the famous victory against Wladimir Klitschko in 2015 to clinch the WBA, IBO, WBO and IBF heavyweight titles. His most recent major victory was against Deontay Wilder in 2020 to retain his WBC heavyweight title.
Anthony Joshua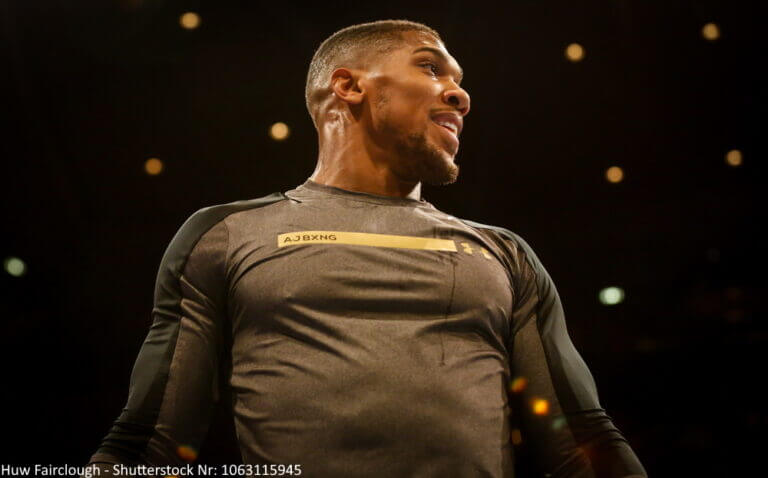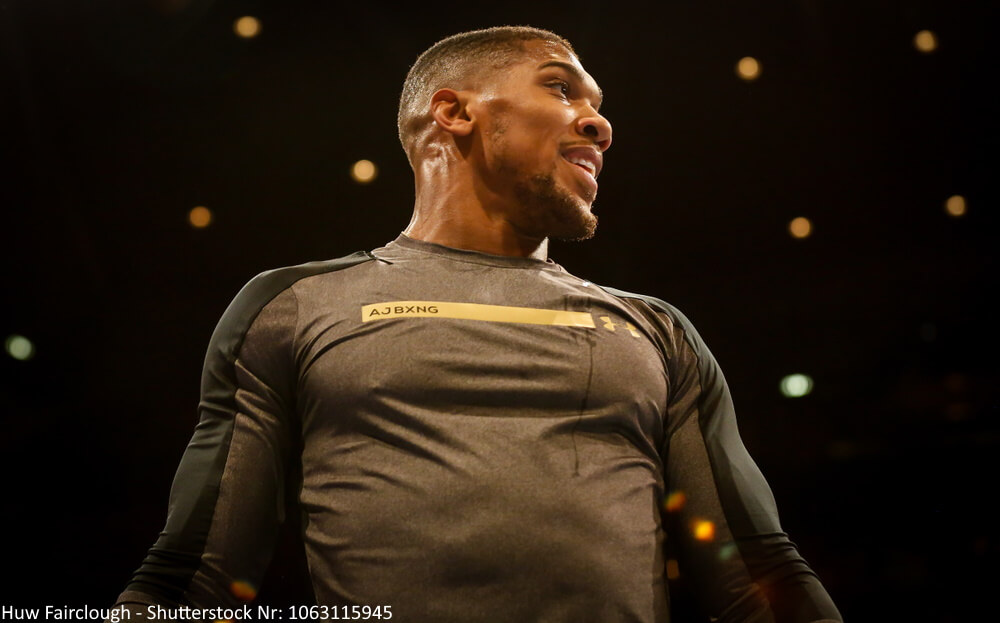 Anthony Joshua made himself known on the world boxing stage when he won the gold medal in the 2012 Summer Olympics to become the Olympic Heavyweight Champion. He has since stepped up into professional boxing and won various international titles. The Heavyweight champion has held the WBA, WBO, IBF and IBO titles twice in his career – three of the four major belts. Presently, he is ranked the number 2 world's best active heavyweight globally by The Ring Magazine.
Claressa Shields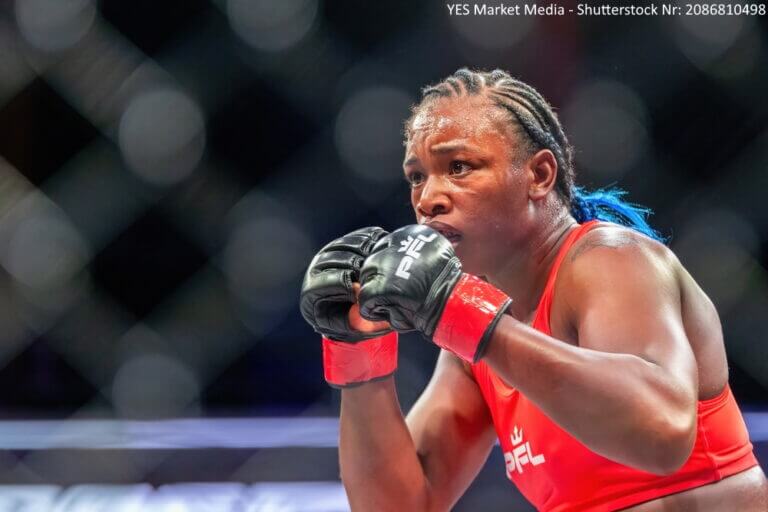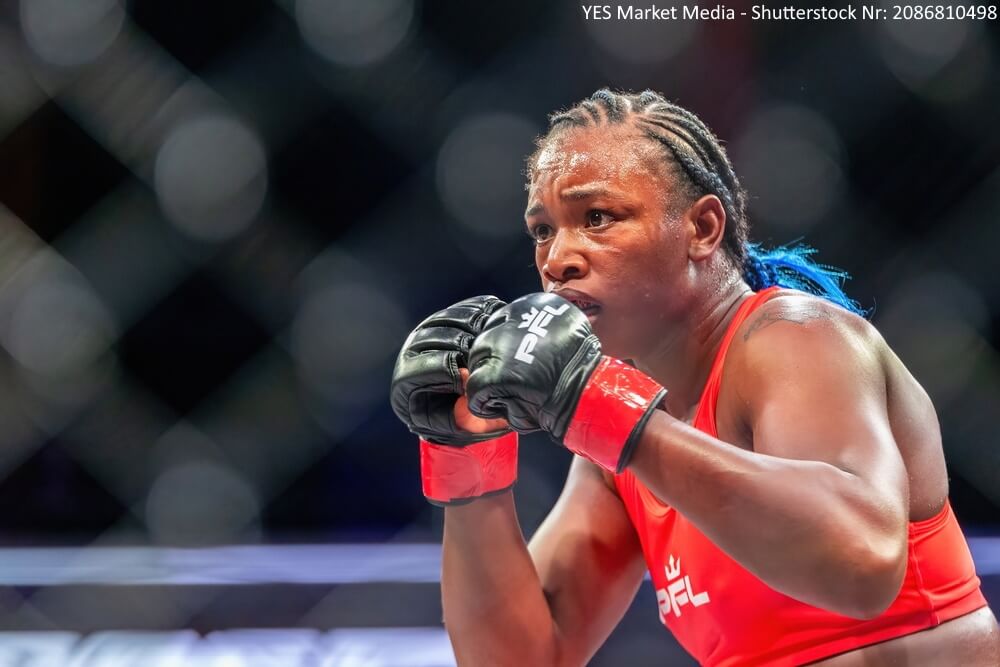 Claressa Shields is a professional Middleweight boxer and undoubtedly one of the best in the sport. According to the Ring and BoxRec, she is currently ranked as the world's best active female light middleweight – having held the undisputed female middleweight title since 2019. In her years of fighting, the 25-year-old has put up many great fights against other champions and is the only one to hold all four major female titles at a time in two weight divisions.
Katie Taylor
Katie Taylor is an Irish professional lightweight boxer and is currently ranked only behind Claressa Shields as the second world-best female boxer globally. One of her most outstanding achievements is winning a gold medal at the Women's Championship five consecutive times. She is presently the undisputed lightweight champion – holding all four major female lightweight boxing titles simultaneously.
Boxing is Exciting, so is Betting on It
Boxing is one of the oldest sports in the universe, yet, it continues to serve as one of the most exciting and entertaining sports to tons of enthusiasts who follow it worldwide. Apart from the top-level entertainment it provides, the sport also offers endless betting opportunities to punters worldwide via notable fights that happen all year round.
Boxing betting is covered by many top sportsbooks that offer competitive odds and markets for a wide range of top fights. Hopefully, this article has been able to guide you through everything you need to know to maximize these opportunities and earn real money with betting on boxing bouts.