The Best Cricket Betting Sites for Punters in Canada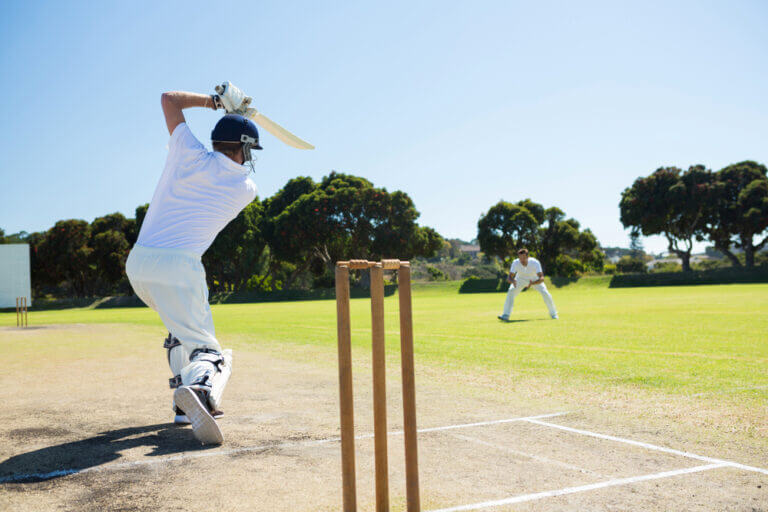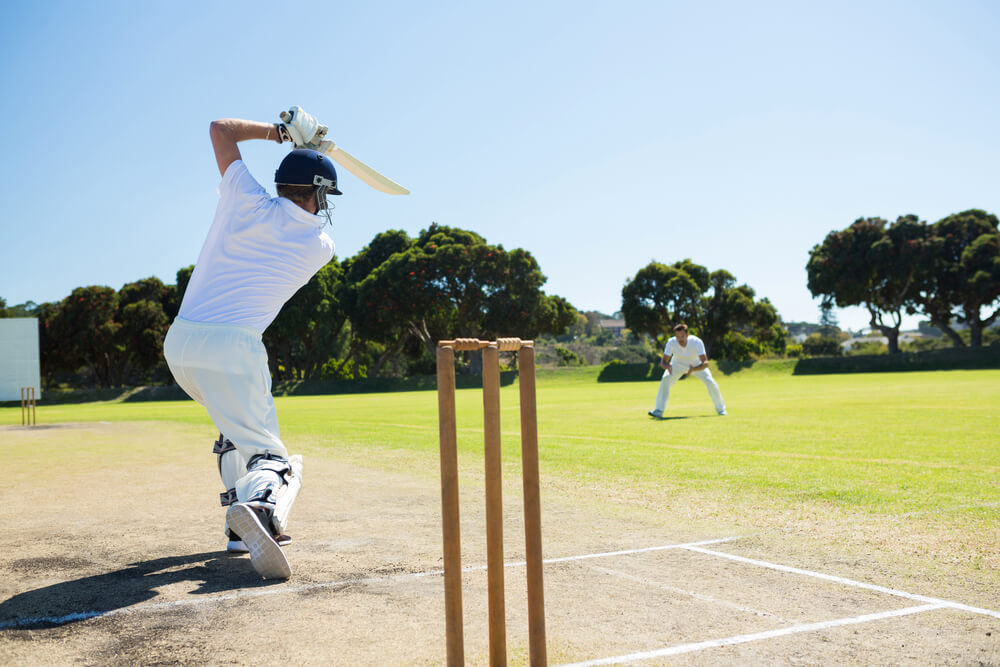 Unlike before, there are no gray areas surrounding the legality of sports betting in Canada after the bill to decriminalize betting on single games was approved in 2021.
Therefore, there's a wide range of options regarding bookmakers – both within the country and offshore. It is also essential to know that many Canucks prefer betting using offshore websites because they offer better markets and competitive odds.
Whether you are using a Canadian or an offshore bookie, you must ensure they are licensed and safe. To select the best cricket betting site, you must compare several bookmakers and choose the one with the best odds, markets, payment methods, customer service etc. Our homepage provides a review of several bookies in Canada to assist you in making an informed decision.
---
Which Cricket Tournaments/leagues are Good to Bet on?
Here are some of Canada's most famous cricket leagues and tournaments to bet on:
The CIBC National Cricket League
Once named the Scotiabank National T20 Championship, the CIBC National Cricket League is the first T20 cricket competition established by Canada Cricket. The league was first held in 2005 – played in Vancouver among teams from five different provinces of Canada. After this, it was once rekindled again in 2008 and played in Maple Leaf Cricket Club, Ontario – featuring teams from seven Canadian provinces.
In 2012, the CIBC National Cricket League was remodeled according to the Indian Premier League pattern and became Canada's major domestic cricket tournament. Presently, the league features five franchise teams, each representing five regions of the country, just like the IPL. Today, several sportsbooks in Canada allow punters to bet on this league.
Global T20 Canada
This league is also known as the GT20 Canada. It was created in 2018 as a T20 franchise-based cricket tournament. While it is not yet one of the renowned cricket leagues globally, it has been a blooming event that promises to expand its scope in the coming years. The tournament was sanctioned by the ICC in 2018, and it already had two successful consecutive seasons in 2018 and 2019. Presently, there are six teams in the GT20 Canada, and the 2022 edition is expected to be held between June and July.
GT20 Canada seems to have again sparked the dying fire of cricket in Canada due to the massive number of enthusiasts it attracts and its extensive media coverage. You can bet on GT20 Canada on several sportsbooks today.
---
Which Leagues/Tournaments are the Most Important in Cricket Betting?


Cricket is one of the most prominent sports globally. Therefore, it is not surprising that it has a plethora of notable global leagues to bet on. Here are some of the most prominent cricket leagues and tournaments worldwide:
The Indian Premier League (IPL)
The IPL is a professional T-20 cricket competition established in 2008 by the Board of Control for Cricket in India (BCCI). The league is played by ten teams, from which only four qualify for the playoffs. Presently, the IPL is the biggest and most lucrative cricket league globally and one of the world's most prominent sports leagues.
Known for its glamor and luxuriousness, the league has wide media coverage and following – drawing in more than 300 million viewers every year. Presently, the league owns the best teams and players in cricket. Almost every sportsbook covers the IPL today – thus, it is easy to find competitive odds while betting on the league.
ICC Cricket World Cup
The ICC Cricket World Cup is the most significant international event in the cricket world. The first season was played in 1975, and since then, it has followed a four-year interval format. The Cricket World Cup is a One-day 50-over tournament that features ten countries. Being the most popular international cricket tournament – the ICC Cricket World Cup is covered by a wide range of online bookies who offer competitive odds and markets for its diverse matches. The next edition of the tournament is scheduled to be held around October 2023.
T20 World Cup
The T20 World Cup is another famous T20 cricket tournament – only that it is on an international level. Like the Cricket World Cup, this tournament was also established by the ICC – featuring 16 teams, 6 of which are from the T20 World Cup qualifiers. The first T20 World Cup was played in 2003 and the tournament has enjoyed massive attention and following as one of the major cricket events since then. It is played at a 4-year interval, and the next edition is slated to be hosted by Australia around October 2022. The T20 World Cup always has a busy cricket betting market where you can earn real money with your wagers.
ICC Champions Trophy
The ICC Champions Trophy is the next most prominent international tournament after the Cricket World Cup and T20 World Cup. It is a One-day tournament set up by the ICC and named ICC Knockout Tournament in 1998. The name was changed to ICC Champions Trophy in 2002. The ICC Champions Trophy is widely known for its commercial success and has had seven editions since its inception. The tournament takes place every four years, and only the first eight teams, according to the ICC's ODI ranking, can participate. The ICC Champions Trophy has a large cricket betting market covered by most sportsbooks.
---
The Odds in Cricket Betting
#How to Find the Best Odds
One major challenge punters face in online cricket betting is finding the best odds. Odds have two major functions – determining the amount you make from your wagers and reflecting how high your chances of winning are. For an outcome that has a high probability of happening, the odds are usually relatively small compared with outcomes that are less likely to happen. For instance, the odds for an underdog to beat a favorite team will usually be high and vice versa. These odds are represented by American and British bookies using +/- integers or fractions, respectively. Decimal odds are used by European bookies and are the easiest to calculate. For instance, if you wager C$5 on an odd of 1.68, you must multiply both values – resulting in a payout of C$8.4.
According to studies, selecting the best odds in cricket betting can significantly increase your chance of winning. To get the best odds for your wagers, it is essential to compare what different bookmakers offer and select the one that best suits you.
Short-term and Long-term Bets
In online cricket betting, it is essential to know that you're not limited to placing only short-term bets, that is, bets whose outcome will be known within a short period. One of the latest developments in the betting world is that you can wager on outcomes that will happen over a long period. This type of bet is also known as a futures bet. For instance, you can choose to bet on who will win the IPL before the league starts or when it is already underway.
Odds Range in Cricket Betting
Odds ranges in cricket betting mainly depend on the type of wagers placed. Odds are set by oddsmakers to strike a balance between punters and sportsbooks and ensure and ensure fair play. Stakes with low odds are often safer than those with high odds, as low odds mean that an outcome is more likely to occur. If an event has a higher probability of occurring, it is only fair that a bookie gives it a low payout. Otherwise, most sportsbooks will go out of business. Big odds often mean an event is not very likely to occur, such as an underdog beating a favorite team in a match.
---
Popular Markets Available to Bet on in Cricket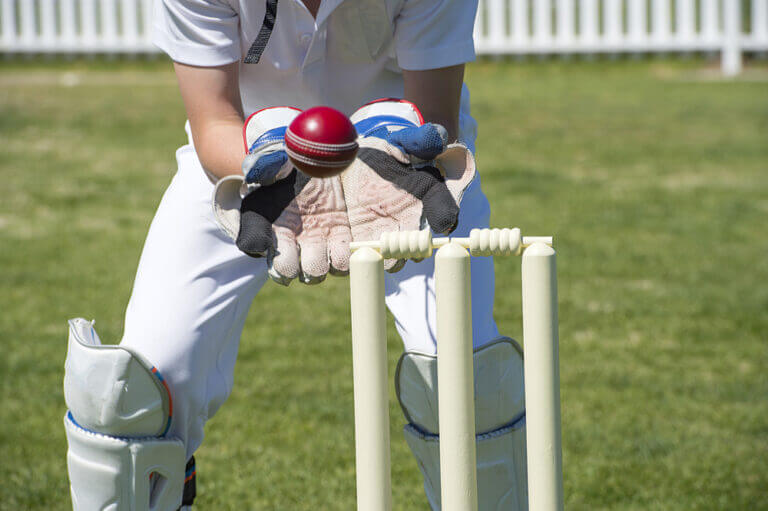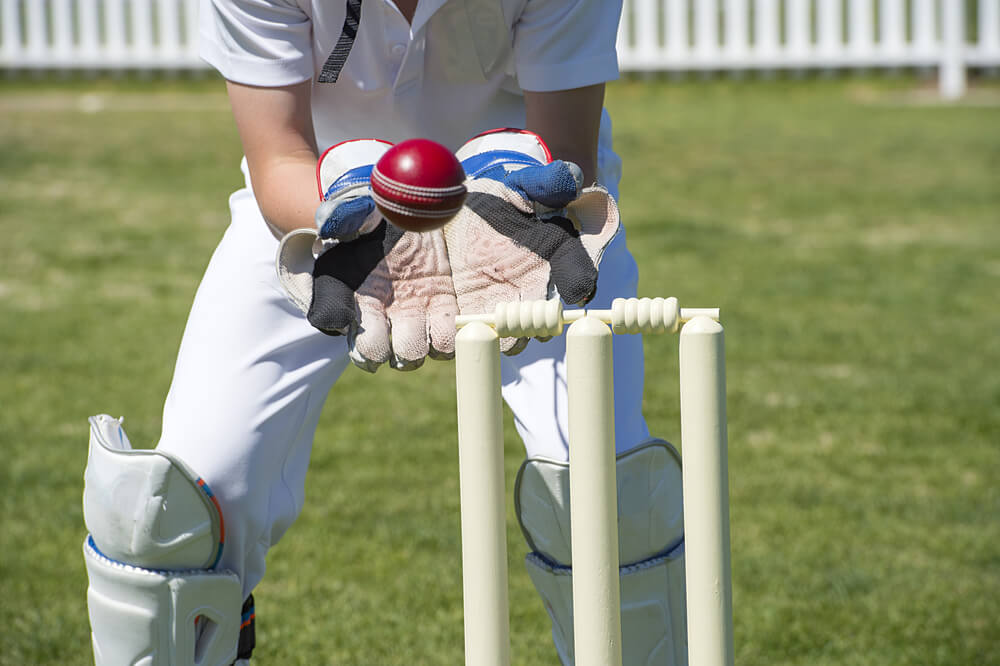 Cricket is a widely accepted sport globally, and it is played in three different formats: Test cricket, One-day international, and T20 formats. Therefore, it can be only expected that a wide range of markets would be available to wager on. Here are the most popular markets available to bet on in cricket:
This is the simplest form of cricket betting. It involves betting on either team involved in a match to win or the match to end in a draw. However, it is essential to keep in mind the format of the game you are betting on. For instance, draw options are not available in ODIs and T20s as they have limited overs.
This involves betting on a match to end in a tie; that is, both teams score the same number of runs after all innings have been exhausted for you to win. This is not very common, but it happens.
Innings runs bets involves betting or the exact number of runs to be scored in an inning or betting over/under a score set by the cricket betting sites.
In a series, such as the Ashes, where several matches will be played to determine the winner, you can bet on who will win the series rather than betting on single matches.
Like in other sports, you can make proposition bets on a player or team in a cricket match. These bets involve predicting the top batsman, top bowler, man of the match, first innings score, most match sixes, etc.
Short-term betting in cricket
This is the most common type of cricket betting. It involves betting on an outcome that will be determined quickly. An example is betting on a test match, T20 or ODI and getting the results and payout the same day or week. The benefit of this kind of bet is that you get your payout quickly. Also, you can predict the outcome of a match using the current form of players and teams without the fear of any alteration in the long term.
Long-term betting in cricket
This is otherwise known as futures bet. It involves betting on an outcome that will take a long time to be determined, such as which team will win the IPL or which player will receive which award at the end of a tournament even before the league or tournament starts. This kind of cricket betting offers more thrill and entertainment and bigger cash rewards if won.
---
Live betting/In-Play betting in Cricket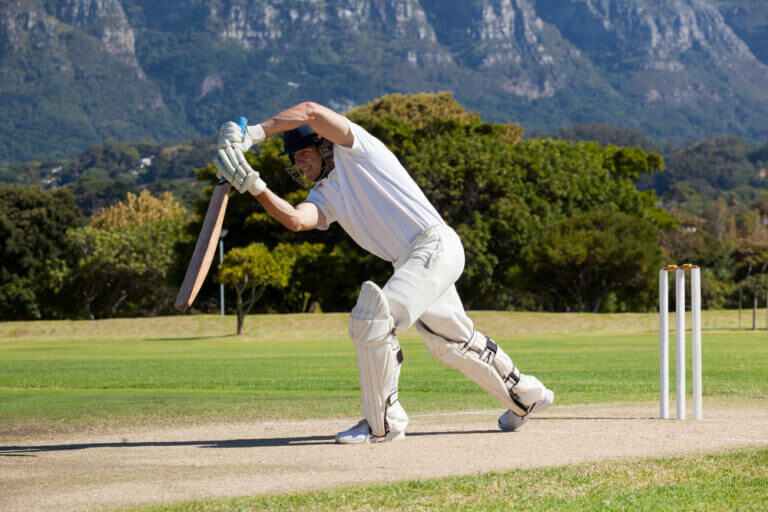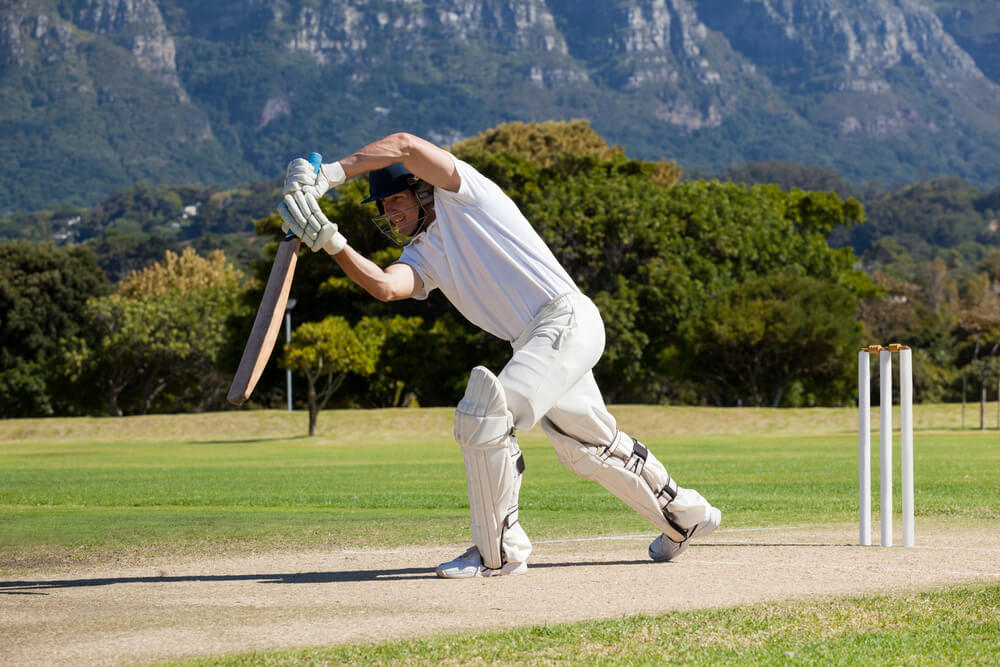 The fast-evolving betting sector has made a lot of new exciting opportunities available. Today, a punter is not limited to placing only pre-match wagers. The live betting or in-play betting option in online cricket betting allows you to wager on a match already underway. This helps to place more informed bets as you can already see what form a match is taking before making your predictions.
Live betting covers a wide range of cricket betting markets and even offers unique ones – from match betting, tied match betting, innings runs to completed match betting and many other prop bets.
---
The Best Cricket Betting Sites
Due to the rapid expansion rate of the cricket betting market in Canada, you will find that there are a plethora of bookmakers that cover the sport and its various tournaments, leagues and events. The wide range of options available for cricket betting is good news but can also result in confusion and difficulty for punters looking for the best online cricket betting sites. To help you, we have put together the features of the best online bookmakers below.
Fully licensed with good reviews from external websites
Attractive cricket betting markets
Easy withdrawal and deposit options
Fantastic promotions and bonuses for both old and new users
Responsive customer service
In-play betting option
Easy-to-navigate websites
---
FAQs on Cricket Betting
Is cricket a good sport to bet on?
Cricket is undoubtedly one of the best sports to bet on. The sport spans various tournaments, leagues and formats for which multiple sportsbooks offer exciting odds and markets.
Is there any opportunity to make a good profit within cricket?
Cricket betting is full of endless opportunities as you can easily bet on a wide range of options and earn real money. While wagering on cricket, you can compare as many bookies as possible and choose the one that offers you the most profit.
How do I best get started in cricket betting?
Finding a licensed cricket betting site is the first step you should consider before wagering on cricket. Ensure you compare different sites and select the one that has the best odds and markets that suits you. Also, ensure you study the various leagues, tournaments and formats of the sport.
Is cricket a safe and fair market to bet on?
Cricket is a safe and fair market to bet on after finding a licensed and trustworthy sportsbook. The betting markets available are easy to understand, and you can easily find cricket betting sites that offer competitive odds.
---
Popular Stars in Cricket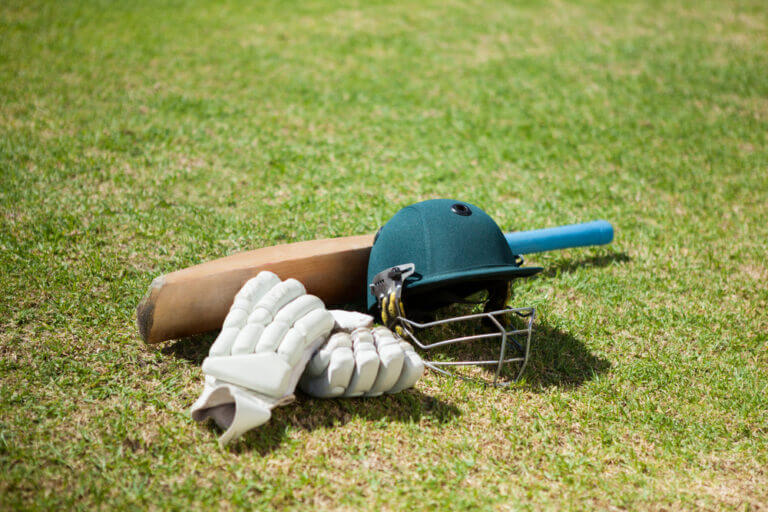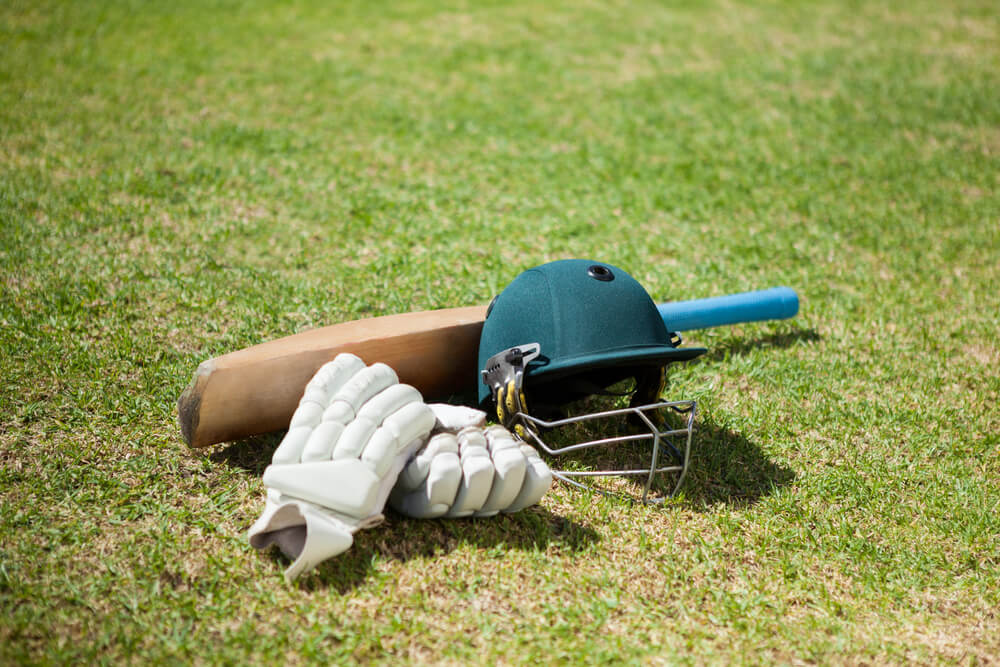 Here are the most prominent stars in the world of cricket today:
Virat Kholi
Virat Kholi is an Indian cricketer and presently one of the most notable players in the world. He made his debut in 2008 in Royal Challengers Bangalore – a famous team in the IPL – and has remained there till date. Over the years, Virat has put up many outstanding performances in cricket and has made a significant impact in the IPL with several awards to his name.
David Warner
David Werner is an Australian professional cricket player who plays for the Australian national team. He was the captain and the left-handed batsman of the team. Werner is famous for his outstanding performances in the T20 World Cup and holds the record for the second-highest run-getter in the tournament. He has won awards like ICC Test Team of the Year, ICC ODI Team of the Year and ICC ODI Team of the Decade several times.
AB De Villiers
Also known as "Mr 360," AB De Villiers is a professional cricketer who was the former Captain of the South African national team where he played as a wicket-keeper and a batsman. His career was filled with many outstanding performances for which he received several awards. Villiers has won the ICC ODI Player of the Year for three seasons.
Ellyse Perry
Ellyse Perry is a professional Australian cricketer who plays for the Australian international women's team. She made her first debut in international cricket at 16 and has delivered outstanding performances. She has also won several awards, such as the Belinda Clark Awards and Rachael Heyhoe Flint Award multiple times.
---
The best Cricket National Teamsin the World
Although the best teams perform differently in the three formats of the sports, here is a list of the most prominent teams in the cricket world:
Indian Cricket Team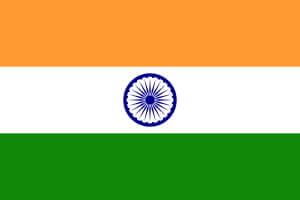 India undoubtedly has one of the best cricket teams globally and is known as the best in the T20 format. The 'men in blue' have a collection of top-rated and globally recognized players such as Virat Kohli and Rohit Sharma, who also play for one of the best teams in the IPL. The team has won the World Cup twice and has played in the tournament's semi-final several times.
Australian Cricket Team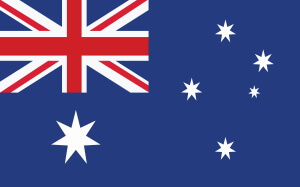 The Australian national team is one of the best teams in all cricket formats and the most successful in the ODIs. With many globally recognized talents such as Aaron Finch, Mitchell Starc and David Warner on the team, Australia remains one of the most formidable cricket teams to date. They have claimed the World Cup five times – the highest record held by any team in the tournament.
New Zealand National Cricket Team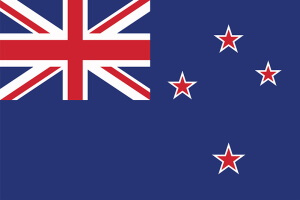 Also known as the 'team of blackcaps,' the New Zealand cricket team is ranked second in the ODIs by the ICC. The team has notable cricket stars such as Trent Boult, Kane Williamson and Ross Taylor, who are known for their outstanding performances on the cricket pitch. The team was the runner up in the 2015 World Cup and the reigning Champions in the ODIs.
England National Cricket Team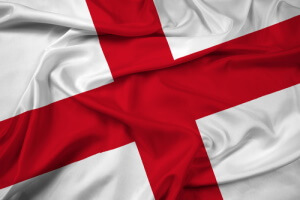 The England national cricket team have appeared four times in the World Cup finals and have won the tournament once. They are one of the most formidable teams in the cricket world, filled with skilled and renowned batsmen such as Jos Butler and Jason Roy.
---
Conclusion: Cricket Betting Sites and Guide

Cricket is the second most popular sport globally and enjoys followership of more than 2.5 billion worldwide. Due to its global fame, the sport offers endless betting opportunities to punters to place wagers and earn real money on various formats, tournaments and leagues that run throughout every year. Cricket betting is covered by almost every sportsbook; therefore, you can easily access competitive odds and the best markets available.