Betway is the best Skrill betting site in Canada
When it comes to betting websites that support Skrill, we recommend Betway as your top choice. Betway allows you to use Skrill as both a deposit and withdrawal method, so it's quick and easy to deposit cash, place your wagers, and withdraw your winnings.
Betway is based and licensed in Malta, and holds gambling licenses in more than 8 other countries. It's also fully accredited and regulated by eCOGRA, a leading online gaming regulatory agency. It provides betting opportunities on all major sports leagues including the NFL, MLB, NHL, NBA, English Premier League, UEFA Champions League, and so much more, with more than 12,000 betting markets available.
Betway offers immediate deposits and rapid withdrawals with Skrill, and has 24/7 customer service, as well as a history of making payouts on time. It also provides industry-leading odds with great deposit bonuses of up to $250 for new gamblers in Canada. For all of these reasons and quite a few more, it's our top choice for the best Skrill betting site in Canada. More than 12,000 betting markets available
Wide variety of casino games
Audited & licensed by eCOGRA
---
Skrill in betting
Skrill is one of the most well-known payment providers in the world for online casinos and sportsbooks. It's used at more than 2,000 different online gaming providers, and is widely accepted by major sportsbooks that operate in Canada.
Though its fees are a bit high, it offers top-notch security, fast deposits, and reliable withdrawals for gamblers in Canada. Read on, and we'll discuss its features in more detail.
---
Advantages of using Skrill in betting
Why choose Skrill? Here are just a few benefits of using this payment service when betting on sports in Canada.
Safety & security – Skrill allows you to avoid sharing banking details directly with gambling websites, and the service has a great reputation for data safety and security, giving you peace of mind.
Rapid deposits & withdrawals – Deposits are typically instant, and withdrawals usually take a day or less, depending on the sports betting website you're using.

Widespread support – Thousands of websites use Skrill worldwide, and it's accepted by just about every gambling website in Canada.
---
How to deposit and withdraw with Skrill in betting
Not sure how you go about depositing and withdrawing cash while using Skrill at your favourite sportsbook? Here's a quick overview of the process.
How to deposit with Skrill when betting in Canada
First, you'll need to add funds to your Skrill account by visiting its website. Deposit as much cash as you'd like to use at your preferred sportsbook.
Then, visit the cashier or payments section of your sportsbook, and select "Skrill" as your payment option, along with how much you'd like to deposit. A new window or tab will appear, allowing you to log directly into your Skrill account.
Next, you'll enter your password and login information to access your Skrill account. Once you've authenticated yourself, your funds will be deposited into your account. Most gambling websites process Skrill deposits instantly, but some may take a few hours.
If you do not have the required funds, you will have the option to add more cash immediately via Skrill using any supported payment card.
How to withdraw with Skrill when betting in Canada
Withdrawing with Skrill is virtually identical to the process of depositing your cash. You'll head to the payments/cashier section of your preferred sportsbook, select Skrill as your withdrawal method, and choose your withdrawal amount. Then, a new window will appear, and you'll authenticate yourself with Skrill and confirm your withdrawal. Typically, Skrill withdrawals take between a few hours or one business day to process, but this can vary depending on your sportsbook.
---
How secure is it to use Skrill in betting?
Skrill was the UK's first licensed e-money issuer, and has implemented security steps like identity verification, Strong Customer Authentication, and many other security measures to protect your identity and information.
Using Skrill on a betting website is also very safe, because it means you don't have to share banking information or credit card details with the sportsbook – this information is protected by Skrill.
---
What Is Skrill?
Skrill is an ePayments company that was first founded in 2001 as Moneybookers, which provides money transfers internationally through the internet. Here are some basic facts about the service.
Moneybookers (Skrill) was bought by Investcorp for a price of €105 million in 2007, and resold in 2009 for £365 million
In 2011, Moneybookers reached 25 million worldwide users, and was rebranded as "Skrill"
Skrill acquired Australian competitor Paysafecard in 2013, making it one of the largest ePayment providers in the world
Skrill was purchased by Optimal Payments, the parent company of Neteller, in 2015, and became part of the rebranded Paysafe Group
Today, Skrill is used yearly by more than 40 million people in Canada, the UK, and dozens of other countries for money transfer services
---
How does Skrill work?
The way Skrill works is simple. First, you'll head to the Skrill website to set up an account and verify your identity. Then, you can deposit cash into your account using a variety of payment methods including credit and debit cards or a bank transfer.
Once you've deposited funds, you can use them however you want – you can send money internationally to family members or friends, use Skrill to pay for online purchases, or use your Skrill balance to fund your account on a casino or sports betting website. It's just that easy.
---
Skrill in Canada
Skrill has been operating in Canada for a number of years, and it allows users to deposit funds in more than 40 currencies, including CAD. However, you should note that some gambling providers may not accept CAD directly, and may require your currency to be converted to GBP, EUR, or USD.
If this is the case, Skrill may charge a transaction fee for converting your cash during the transfer process. For more information about these fees, you can take a look at this page from Skrill, which outlines the fees you may face when using your Skrill account. If you have further questions, we recommend contacting Skrill customer service.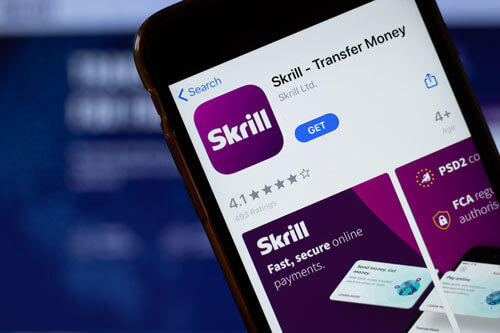 ---
How to open an account with Skrill.
Signing up for a Skrill account is easy, and requires just a few simple steps. Here's what you'll need to do.
Head to the Skrill website and click "register"
Enter your personal details on the following page and click "Register"
You're done! Click "Add funds to your Skrill account" to add cash.
It's as easy as 1-2-3 to get started, so just visit the Skrill website and deposit your funds right away. Once you verify your identity, you can start using Skrill to place bets right away.
---
Fees
Fees are not usually charged by any sportsbooks or casinos that use Skrill. However, Skrill typically imposes fees of 2.9% on credit card deposits though you can fund your account for free using an ACH bank transfer. It also has a $5.50 flat rate withdrawal fee. All fees are capped at a maximum of $20.
---
Alternatives to Skrill
Wondering what your best alternatives are to Skrill? Here are a few other payment methods that are often accepted by online sportsbooks and casinos.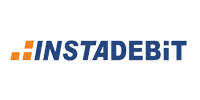 Instadebit 
– Instadebit is nearly identical to Skrill. It's an ePayments service that lets you add funds using a debit card or bank account. However, note that it's not always supported as a withdrawal option.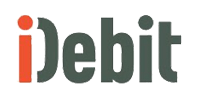 iDebit – iDebit is owned by Paysafe Group, a reputable British company that provides payment services to customers worldwide. It's quite similar to Instadebit and Skrill, and is accepted by most online casinos and sportsbooks for deposits and withdrawals.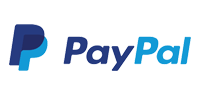 PayPal – PayPal has one of the best reputations of any ePayment provider, and has been operating for more than two decades. It's supported as a deposit and withdrawal method by many online sportsbooks that operate in Canada.
---
FAQs about Skrill and betting
Got questions about betting with Skrill? Get the answers you need here.
Is it safe to use Skrill for sports betting?
Yes. Skrill has a good reputation for safety and security, and is a preferred payment method of dozens of online casinos and sportsbooks.
Which deposit/withdrawal methods can I use when using Skrill?
Skrill lets you fund your account and make withdrawals using any major credit or debit card, as well as ACH bank transfers.
Do I have to verify anything when using Skrill?
Yes. You'll need to verify your identity with Skrill before depositing funds, with documents proving your legal identity, current place of residence, and more. You'll be walked through the process after you sign up.
Will there be any fees added when I use Skrill?
Most gambling providers will not charge for deposits or withdrawals from Skrill. However, Skrill itself charges a base fee of $5.50 on withdrawals, and typically charges 2.9% on deposits with Visa and Mastercard, with a $20 fee cap.
What do I do if my payment is declined?
If your Skrill balance is sufficient for your deposit or payment but it's declined, we recommend contacting Skrill customer support, along with the customer support of your chosen gambling website.
How long will it take before my deposit is received by the betting site?
Skrill deposits on sportsbooks and gambling websites are instant, so you can start placing bets right away.
How long will it take before my withdrawal is received from the betting site?
Most sportsbooks process Skrill withdrawals within a few hours, but some can take up to a business day or more.
---
Tips for using Skrill when betting
Thinking about depositing cash and betting with Skrill? Here are a few tips you should think about before you get started.
Take your time when selecting the best payment provider for you – In some cases, it may be easier to use an alternative payment method like Interac e-Transfer to deposit funds. Weigh your options when depositing cash at any betting site.
Be aware of any fees which may occur – Skrill has higher transaction fees than some other payment methods, so make sure you check and understand all fees that you'll have to pay.
Make sure that your favorite betting site accepts your preferred payment method – If your preferred sportsbook doesn't accept Skrill, consider using a different website like Betway.
Know the transaction limits of Skrill – Skrill may limit transactions at its discretion, and these limits can vary on a per-user basis. Make sure you verify your identity and contact Skrill support to learn more about the deposit and withdrawal limits your account will be subjected to.
---
Skrill Is A Great eWallet For Betting At Online Sportsbooks 
Overall, Skrill is a very safe method for depositing cash at sports betting sites, and it's also a great option for withdrawals. Its fees are a bit high, but it has fast withdrawal and deposit times.
It also helps keep you secure, since you don't have to share your credit card or banking information directly with sportsbooks when placing bets – you only share this information with Skrill, which has a great reputation for integrity and payment security.
If you're looking for an alternative to other payment methods like Interac e-Transfer, PayPal, or Instadebit, Skrill is a great choice. So give it a try on a top gambling website like Betway today, and see why millions of people worldwide choose this payment provider for sports betting.