The best VISA betting site in Canada is Betway
At Betway, you can deposit using VISA debit cards as well as credit cards, and add funds to your account instantly. This online gaming service is our top choice for the best VISA betting site in Canada for a number of reasons.
First, it has generous deposit matching bonuses for new users, as well as frequent promotions for existing Canadian sports bettors. It also provides a wide variety of different betting opportunities, with 12,000+ betting markets across top leagues like the NFL, NBA, NHL, MLB, and  English Premier League (EPL) to name just a few, as well as sports like tennis, golf, horse racing, motorsports and more.
It's also very well-regarded by gamblers in Canada for its excellent customer service, dedication to customer safety and security, and timely payouts for winnings. Betway is fully licensed and regulated by the Malta Gaming Authority and is accredited by eCOGRA, a leading organization dedicated to integrity in online gaming.
For all of these reasons, Betway is our top pick if you're looking for a VISA betting site in Canada. So take a look at Betway now and see if it's right for you – or read on to learn more about the benefits of using VISA to place bets in Canada. More than 12,000 betting markets available
Wide variety of casino games
Audited & licensed by eCOGRA
---
VISA in betting
VISA debit cards and credit cards can both be used to make deposits at major gaming sites in Canada, though only debit cards can be used for withdrawals, in most cases.
Using a VISA card is fast, convenient, and a safe way to deposit cash if you're using a reputable betting site. Let's take a look at more details about using VISA for betting now.
---
Advantages of using VISA in betting
Why use VISA credit or debit cards to place bets? Here are a few reasons that credit and debit cards are commonly used in online betting in Canada.
Deposits are extremely simple – You can make an online sportsbook deposit just like you would make any other purchase, without creating any new accounts or using a third-party cash service.
Instant deposits – Cash deposited via a credit card or debit card is typically available instantly, so this is a great option if you need to deposit cash to place a bet fast.
Use the cards you already have – Chances are that you already have one or more VISA credit or debit cards, so using them to place bets is very convenient.
Fraud protection – If your credit or debit card information is stolen, your VISA card issuer is typically responsible for investigating the case and compensating you for any damages incurred during the incident.
---
How to deposit and withdraw with VISA in betting
Wondering how VISA betting works, and how to make deposits and withdraw cash? Here's a quick overview of the basics.
How to deposit with VISA
You can deposit cash with a VISA credit or debit card in the same way you'd make any other purchase. Just head to your preferred sportsbook and open the cashier/payments section, enter your card details and deposit amount, and confirm your deposit.
How to withdraw with VISA
It is not usually possible to withdraw winnings using a VISA credit card, but some VISA debit cards can be used to withdraw cash. You'll simply navigate to the cashier/payments section of your sportsbook, enter your card details (if necessary), and choose your withdrawal amount. It usually takes 3-5 business days for these transactions to process.
---
How secure is it to use VISA in betting?
VISA debit and credit cards are highly secure, but only when used to bet at reputable online casinos and sportsbooks. You will have to enter your credit card details when you place a bet, so if the sportsbook's website is compromised, it's possible for your data to be stolen. For this reason, many gamblers prefer to use VISA cards to fund third-party payment accounts from providers like Skrill and PayPal.
---
What Is VISA?
VISA is the largest credit card company in North America. Here are a few fast facts about the company that you may want to know.
VISA was first founded in 1958 as BankAmericard, and was one of the first companies to popularize credit cards
Despite its size, VISA does not provide credit cards directly to customers. It partners with banks and financial institutions to offer "co-branded" credit and debit cards
VISA is the second-largest card payment organization in the world, behind only China UnionPay
The overall processing volume of VISA transactions is more than 100 billion per year
VISA is ranked at #153 on the Fortune 500, and has been on the list for 11 consecutive years
---
How does VISA work?
VISA works just like any other credit or debit card. If you're using a debit card, your account is linked directly to your bank account. When you spend money using a debit card, the cash is automatically withdrawn from your account and sent to the recipient, just like it would be if you spent money with cash or a check.
A VISA credit card is a bit different. Credit cards let you borrow a certain amount of money, with the ability to pay off your debt in full, or to make minimum monthly payments. When you pay with a VISA credit card, you won't have to pay right away. Instead, your VISA card issuer will pay for your purchase. Then, you'll be responsible for paying the card issuer, usually via a direct bank transfer.
Credit and debit cards are a fast and convenient way to pay for purchases and deposit cash into online sportsbooks, so they're very widely accepted and used in the Canadian online gaming community.
---
VISA in Canada
VISA has operated in Canada for a number of decades, and it offers credit cards and debit cards that are co-branded with a lot of different Canadian banks like CIBC, Desjardins, Scotiabank, TD Canada Trust, Chase Canada, and more.
Note, however, that some Canadian banks will not allow the use of VISA credit or debit cards for gambling purposes. Before you open up an account, we recommend consulting with customer service and doing your own research to ensure that your card can be used for gambling.


---
How to open a VISA Account
Don't have a VISA credit or debit card? Here's how to get a card and start placing bets right away.
Choose a bank or card issuer
There are a lot of different VISA debit and credit cards in Canada, so we recommend doing some research to find out which bank may be right for you. Note also that some banks like CIBC prohibit the use of credit and debit cards for online gambling.
Apply for a credit or debit card
Choose the bank you'd like to work with, and fill out an application in person or online. It's easy to get approved for a bank account and get a debit card. Qualifying for a credit card may be harder, depending on your credit history.
Get approved and begin using your VISA card
Once you've been approved for your VISA debit or credit card from your bank, you can start using it right away for everyday purchases, or to make online deposits at your preferred sports betting website.
---
VISA Fees
For deposits and withdrawals using a VISA debit card, you will rarely have to pay any kind of fee. Basically, a debit card works just like a check or cash – so it's very easy to process these transactions, and fees are typically not a problem.
VISA credit cards, however, have high fees. This is because deposits to a gambling website are usually processed as a cash advance. Depending on your bank, you may have to pay between 3-6% of the deposit as a fee, and you'll begin paying interest on your deposit immediately, with no grace period.
---
Alternatives to VISA
Wondering what alternatives there are to VISA debit and credit cards? Here are a few options.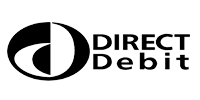 Direct debit – A direct transfer can be set up using your bank account for a deposit or withdrawal. This process is simple and fast with relatively low fees, but could put your bank account information at risk.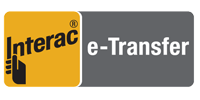 Interac e-Transfer – Almost all Canadian banks support Interac e-Transfers, which have low fees and are very safe and secure, since they do not require you to share your banking details when making a withdrawal or deposit.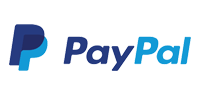 PayPal – You can use your VISA debit or credit card to add funds via PayPal. This protects your information, because PayPal will never share your card details directly with the sportsbook when making a deposit.

---
FAQs about VISA & betting
You've got questions about betting with VISA cards, and we've got answers. Learn more about this common betting payment method below.
Is it safe to use VISA for sports betting?
Yes. Both VISA credit and debit cards will be covered under fraud protection by the issuer. However, do note that if you use your VISA card to deposit funds, the gambling website will have access to your card information, so we do not recommend using VISA unless you fully trust the website.
Which deposit/withdrawal methods can I use when using VISA?
VISA debit cards are funded by your bank account, while VISA credit cards have a credit limit that you must pay down using a verified bank account. Withdrawals can be made to debit cards in cash, but credit cards usually don't support withdrawals.
Do I have to verify anything when using VISA?
No. As long as you already have a VISA credit or debit card, you're good to go.
Will there be any fees added when I use VISA?
VISA debit cards usually don't have fees when used on sports betting websites. But VISA credit cards usually treat deposits as a cash advance. You'll likely have to pay a percentage-based fee for the deposit, and you will begin paying interest on it immediately.
What do I do if my payment is declined?
Call your card issuer to speak to customer service. You may have encountered an issue with your debit or credit card limits, or your bank may not allow their VISA cards to be used for gambling purposes.
How long will it take before my deposit is received by the betting site?
Deposits with a VISA credit card or debit card are instant. You can start placing your bets immediately.
How long will it take before my withdrawal is received from the betting site?
Withdrawals made to debit cards are usually processed in a few business days. VISA cards usually can't be used to get withdrawals, so you may need to use an alternative payment method like a check, direct debit, or Interac e-Transfer payment.
---
Tips for using VISA in betting
Wondering what you should think about before using VISA credit or debit cards to place bets with an online sportsbook in Canada? Here are a few of our tips.
Take your time when selecting the best payment provider for you – Most sports betting websites in Canada offer VISA betting as well as direct debit, Interac, Skrilla, and other common payment methods, so take your time and compare the pros and cons of each method.
Be aware of any fees which may occur – VISA debit cards usually do not incur fees for deposits or withdrawals, but credit cards may charge high cash advance fees. Be aware of this when using your preferred sports betting site.
Make sure that your favourite betting site accepts your preferred payment method – Most reputable betting sites accept VISA debit cards as well as credit cards, so this is usually not a huge issue.
Know the transaction limits of your preferred payment method – Every bank that uses VISA will have different transaction limits for credit and debit cards, so make sure you understand these when making deposits.
---
VISA credit & debit cards are a simple & easy way to fund your sportsbook account
If you already have a VISA credit card or debit card from your bank, it's easy to start using to fund your sports betting account. However, make sure you're aware of any additional charges that may be leveraged against your account when doing so, and ensure that your card issuer allows their cards to be used to gamble.
In addition, we also highly recommend being careful about using credit cards when gambling – betting money that you don't have can put you in serious financial difficulties. As always, only bet money that you can afford to lose.
Overall, VISA is a convenient way to deposit cash online, but it's not always the most secure method, and it can be expensive if you use a credit card and have to pay fees for a cash advance.
Now that you know more about VISA credit and debit cards and how they can be used in online gambling, you'll be able to make the right decision when funding a new sportsbook account and placing bets. Thanks for reading, and good luck!