What are 1X2 Bets?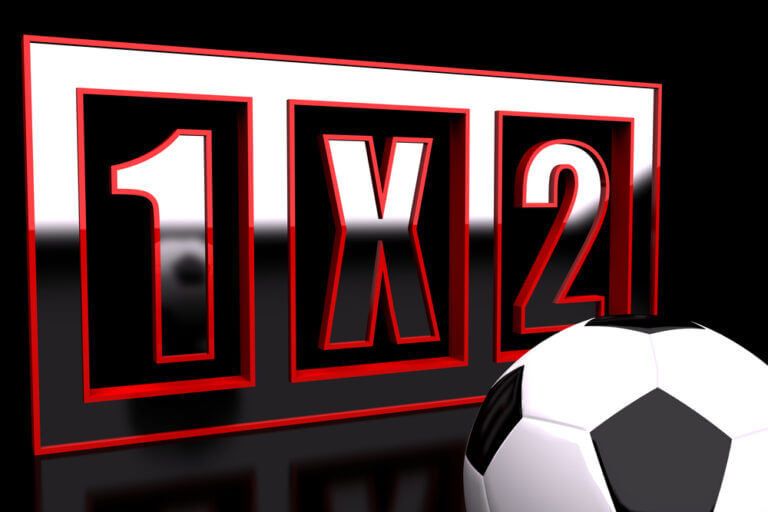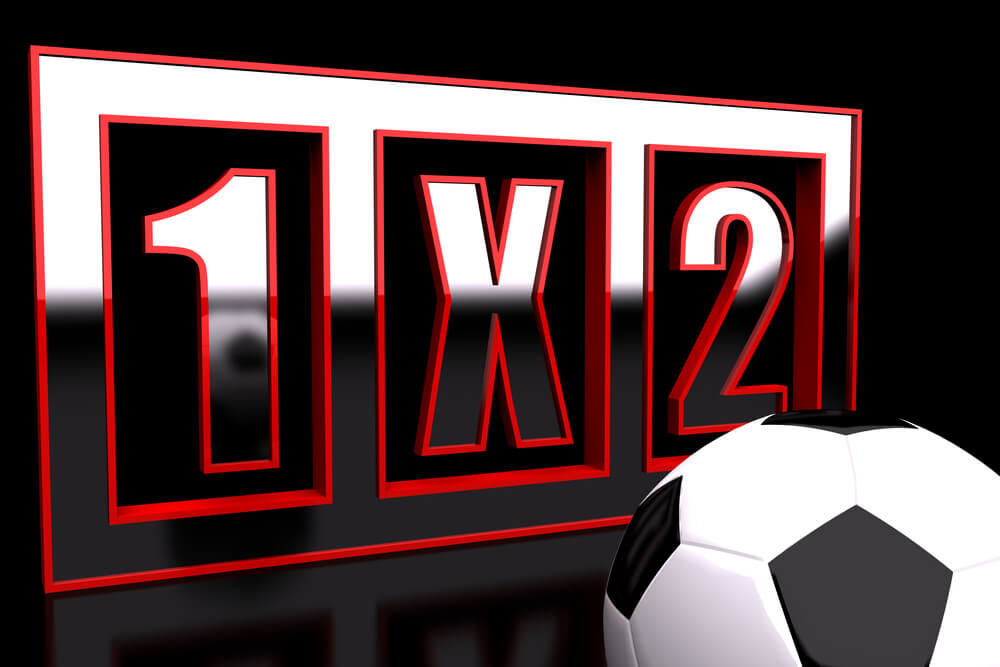 Most sports can have one of three outcomes. A team can win, lose, or draw. With 1X2 bets, you are wagering on one of these three results. If you wager on your team to win, and they do, then you win your bet. If the team you wager on loses, then your bet loses too. You would also lose if the match ended in a draw.
Now, you might be thinking that a lot of sports cannot end in a tie. For instance, sports like hockey, basketball, and some soccer matches always end with a winner. There are no ties. In these cases, 1X2 bets are graded after regulation time and do not include extra time. If you place a 1X2 wager on a hockey game that goes into overtime, then the bet will be graded as a tie. The same goes with a basketball game or soccer game that goes into extra time.
---
Why Punters Should Try 1X2 Betting
1X2 bets are very similar to 2-way moneyline bets. The key difference is that a 2-way moneyline wager will result in a push if the match ends in a tie. So, what advantage do punters have with 1X2 betting?
Well, the most significant advantage is that you get better odds thanks to having a third possible outcome to wager on. Let's use an NHL hockey game between the Montreal Canadiens and the Columbus Blue Jackets to illustrate. We go to our favorite online sports betting site and see the 2-way moneyline odds which are:
Montreal Canadiens: 2.50
Columbus Blue Jackets: 1.55
If you were to wager on the Blue Jackets to win, then you need them to win in regulation time, overtime, or in a shootout. If the Habs walk away victorious in regulation time, overtime, or in a shootout, then your bet is graded as a loss.
Now, let's look at the odds for 1X2 bets:
Montreal Canadiens: 3.30
Tie: 4.00
Columbus Blue Jackets: 1.90
As you can see, the odds for the favorite and underdog are both higher which means you stand to win more money on your wager. Of course, this is directly related to that third possible outcome. You must also remember that this wager would be closed after regulation time and does not carry over into overtime or a shootout. If you placed a 1X2 bet on the Blue Jackets and the game went into overtime or a shootout, you'd lose the bet even if the Blue Jackets prevailed in the end. If you placed a 1X2 bet on the tie, then you would win if the game went into overtime or a shootout no matter which team ends up winning.
Another reason for giving 1X2 betting a try is that it is incredibly easy and all online bookmakers offer it on their betting menus. 1X2 bets also contribute to the wagering requirements of most online sportsbook bonuses.
---
Maximize Your Advantages with 1X2 Betting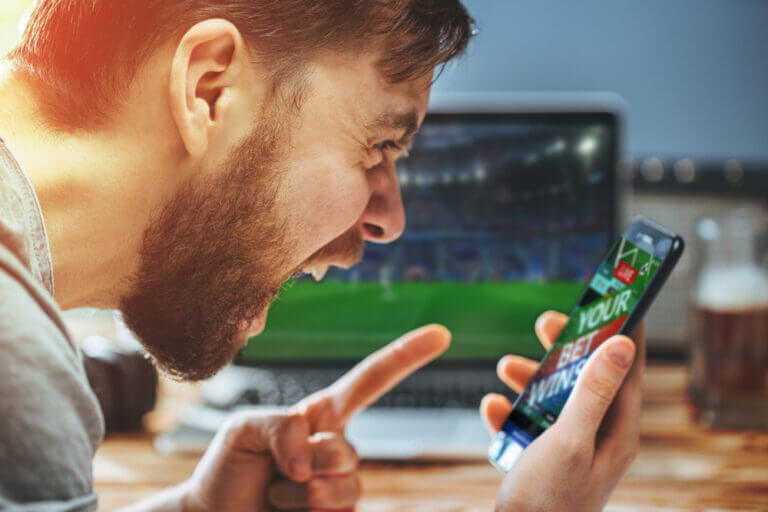 If you research a match and figure that one team only has a slight edge, then a 2-way moneyline bet might be the way to go. This is because the match has a better chance of going into extra time. Of course, betting on the tie with a 1X2 bet might be a solid choice too. However, if your handicapping reveals that your team has a big advantage, then you can get better value by placing a 1X2 bet. This is mainly due to the game having a smaller chance of going into extra time.
If you want to give 1X2 betting a try, you should also take advantage of the various bonuses and promotions that 1X2 betting sites offer. In particular, you should always make use of enhanced odds when they're available. This will give you an even bigger potential payout. Don't forget that the best online sports betting sites have the Cash Out feature.
This means you can close your 1X2 bets before the game you wagered on concludes. If the team you wagered on is clinging to a small lead and the other team looks like they might even the score, then you can use Cash Out to lock in the win. This erases the possibility of losing your wager due to a late collapse.
---
1X2 Betting Example
This guide will now illustrate 1X2 bets in action. In this scenario, we'll use an English Premier League match between Southampton and Arsenal. The regulation time 1X2 betting odds are:
Southampton: 3.90
Draw: 3.70
Arsenal: 1.88
As you can see, Arsenal is definitely a significant favorite in this one. However, there is also a distinct possibility that this match could see extra time. Seeing how we are intrepid bettors who like longer odds, that's where we will put our money.
After placing our wager on the draw at 3.70, we kick back and relax and watch the game on a live stream. Now, let's say that there is 5 minutes to go in regulation and the game is knotted at 1 goal apiece. However, Arsenal is dominating the action and it seems that they are destined to notch the go-ahead marker.
We have a couple of options at this point. The easy thing to do would be to Cash Out the bet. The downside of doing that is the payout odds you'd be offered will almost certainly be lower than 3.70. Still, we'd likely be looking at a guaranteed profit.
If you recall, we are fearless bettors with guts of iron so we will ride this one out to the end. As luck would have it, the gambling gods are smiling down on us and the teams are deadlocked after regulation time. It was close, but our wager is a winner.
This is a good time to mention that soccer bettors aren't limited to 1X2 betting on full-time results. You can place 1X2 bets on first half and second half results. In this case, the first half 1X2 betting odds are:
Southampton: 4.10
Draw: 2.20
Arsenal: 2.40
One advantage of placing 1X2 bets on the first half of this match is that you have plenty of time to hedge if necessary. In this case, you also get much better odds on both Arsenal and Southampton to win the half.
---
Pros and Cons of 1X2 Betting
Pros
Better Odds than 2-Way Moneylines
1X2 Bets Contribute to the Wagering Requirements of Most Bonuses
All Online Bookmakers Offer 1X2 Betting
1X2 Bets are Easy to Understand
Cons
1X2 Bets Have Three Possible Outcomes as Opposed to Two
No Possibility of a Push
---
1X2 Betting Odds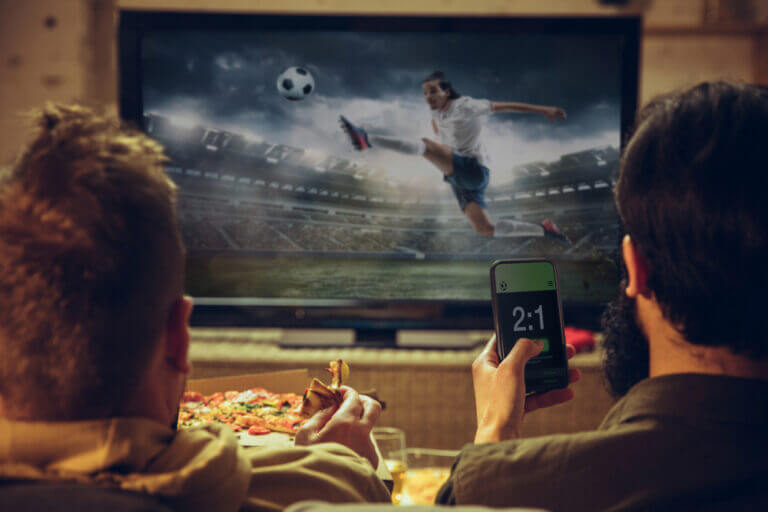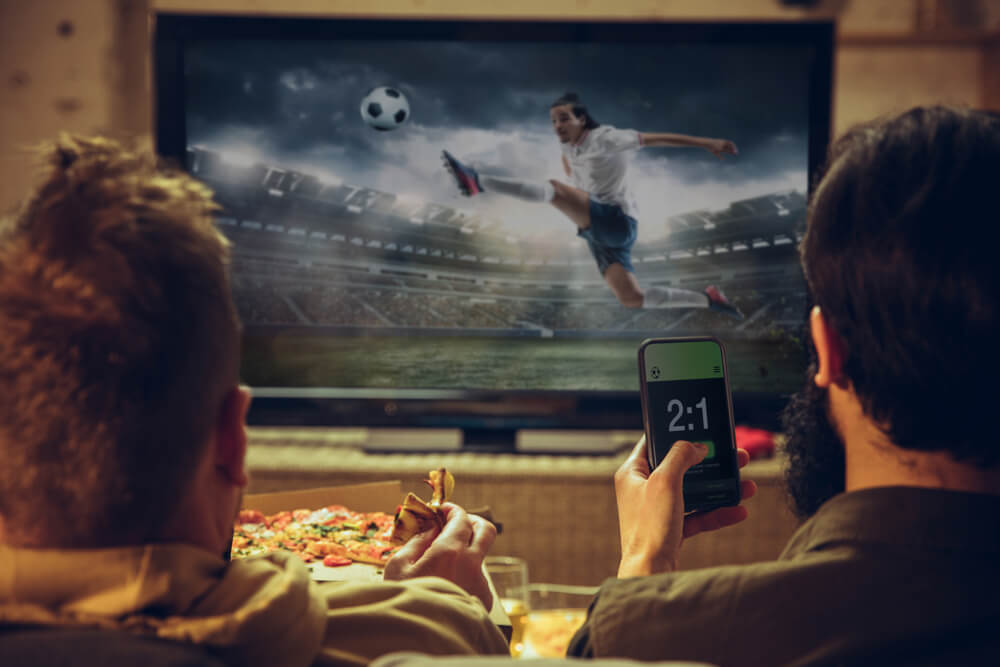 One of the keys to any successful and profitable 1X2 betting strategy is getting the best odds possible. One way to get the best odds is by having accounts with multiple online sports betting sites.
This allows you to shop around for the best price. Even the smallest discrepancy in the odds can be the difference between making a profit and losing money over the long run.
Let's compare the 1X2 betting odds offered at two online sportsbooks and find out how much of an impact they can have on your winnings. Let's say you want to wager on an NBA game between the Atlanta Hawks and Charlotte Hornets. The 1X2 betting odds at one sportsbook are:
Atlanta Hawks: 1.50
Tie: 10.50
Charlotte Hornets: 2.85
You then go to another online bookmaker and see that the 1X2 betting odds are:
Atlanta Hawks: 1.55
Tie: 10.40
Charlotte Hornets: 2.75
Let's say that you plan on betting $100 on the Charlotte Hornets. If you make that wager at the first online betting site, then you stand to earn a profit of $185. Placing the same wager at the second online sportsbook would earn a potential profit of $175. That's a difference of $10. On the flip side, those who wanted to place a 1X2 wager on the Hawks would be better off placing their wager at the second sportsbook. We also see that the first online bookmaker offers better odds for the tie.
It doesn't matter if we're talking about a few pennies or several dollars; you have to take advantage of any edge you can find if you want to give yourself the best chances of making a profit over the long run. Those pennies, nickels, and dimes might look like chump change on the surface, but they really add up over time.
---
1X2 Betting Offers and Promotions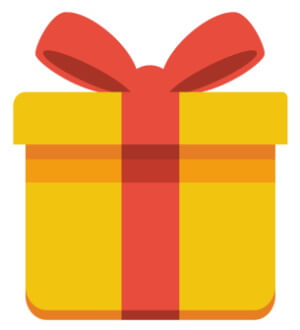 As mentioned earlier, taking advantage of any edge you can find increases your chances of success in both the short term and the long term. Let's face it; it isn't easy to make money through sports betting. The sad reality is that most punters lose money. However, the best online sports betting sites offer bettors some handy tools that they can use to increase their odds of winning money.
It's not too difficult to find no-deposit sports betting bonuses. These can be immensely useful to novice bettors who want to try their hands at 1X2 betting. No-deposit bonuses give players the opportunity to win real money without having to risk their own cash. In most cases, bookmakers that offer no-deposit bonuses only require you to open a new account. You will then get something like free bets or a bit of bonus cash that can be used to place 1X2 bets.
Whereas no-deposit bonuses are typically small, deposit bonuses can be pretty big. If you get in on a match-deposit bonus that nets you a nice chunk of bonus cash, you'll need to stake a certain amount of money in order to make that bonus cash eligible for withdrawal. Most bonuses allow you to satisfy the wagering conditions by placing 1X2 bets. The same goes with the plethora of free bets that are available in abundance.
We strongly urge punters to take advantage of enhanced odds offers too. Many top-tier online sportsbooks offer enhanced odds on select events every day. Those who like betting accumulators can avail themselves of profit boosts and acca insurance. Again, these will help you maximize your winnings while minimizing your losses.
We should also stress the importance of participating in online sportsbook VIP and loyalty rewards programs. These give you access to even more free bets and bonus cash along with other valuable perks like cashback. While many people think that these programs are only for high rollers, small-time recreational punters can also benefit greatly.
---
What are the Alternatives to 1X2 Betting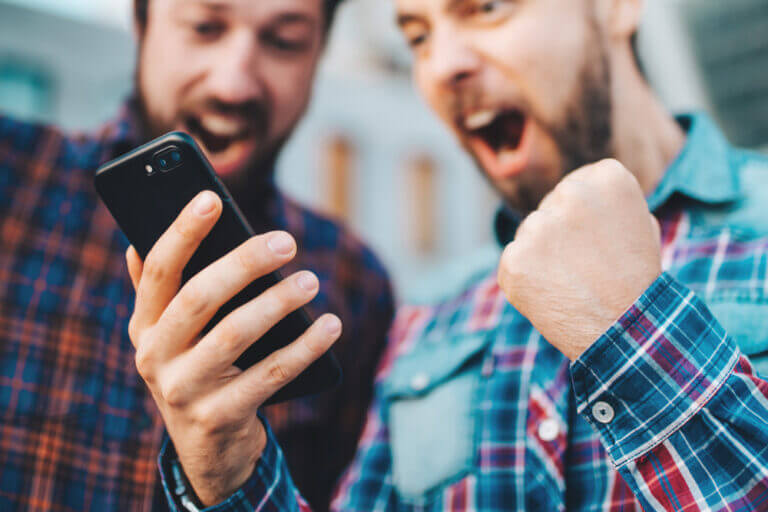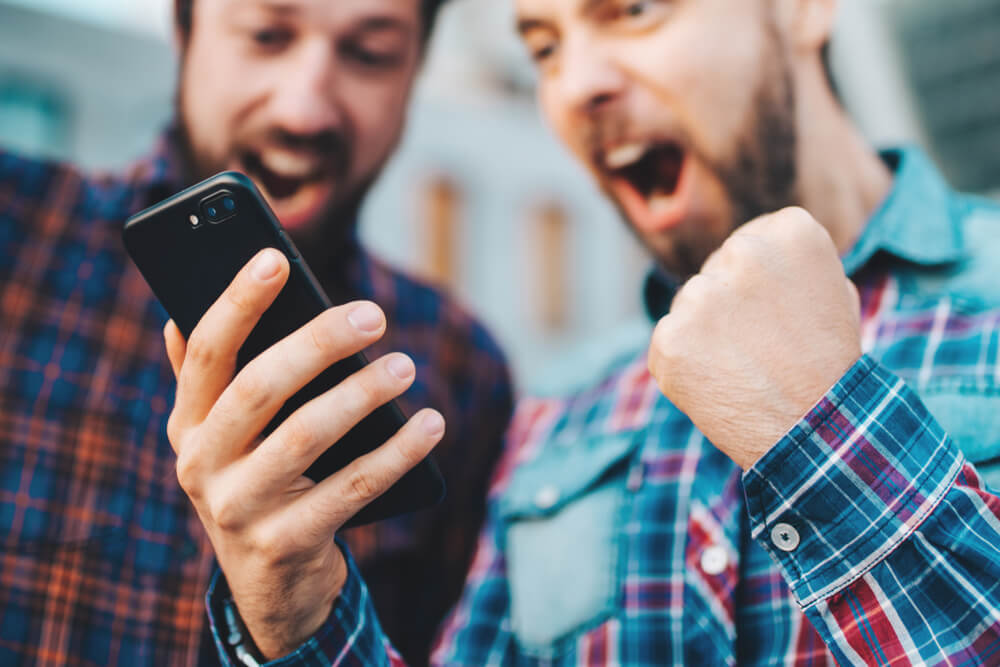 If you've ever wagered on a team at an online sportsbook, then you have probably seen first-hand how many ways there are to do it. We have already touched on one of the most common alternatives which is betting 2-way moneylines. However, there are also several other great alternatives to 1X2 betting.
Spreads
Sometimes, the team you want to bet on is such a heavy favorite that they simply aren't worth betting on. For instance, Kansas City Chiefs fans might shudder at the thought of placing a moneyline bet on their team if they are listed at -500. This is where betting spreads comes in. Instead of betting the Chiefs on the -500 moneyline, they can bet on the Chief to win by, say, 13.5 points. In this case, the odds would be much closer to even. Of course, if you bet on the Chiefs at -13.5, that means they must win by no fewer than 14 points. If they lose outright or win by fewer than 14 points, they lose the wager.
It's worth noting that you can often wager on alternative spreads too. This lets you adjust the spread number and the odds.
Winning Margins
Another fun and lucrative alternative to 1X2 bets are winning margin wagers. With these, you're simply wagering on how much a team will win or lose by. Instead of betting on the Toronto Blue Jays to win at -400, you could get much better odds by betting on them to win by, say, three runs. While these aren't the easiest bets to win, they usually pay handsomely when they do.
Live Betting
Punters can put themselves in good betting situations when they place live bets. One strategy that some bettors use is placing live wagers on the favorite when the underdog strikes first. To illustrate, let's say that the Colorado Avalanche are listed at 1.35 to beat the Anaheim Ducks on the pre-match betting menu.
You're confident in Colorado, but you just don't like the price. Now, the game begins and the Ducks take an early 1-0 lead. If you still think that the Avalanche will win, you can now get better odds on them on the live betting menu. Live betting also gives you the ability to easily hedge or double down.
---
FAQ: 1×2 Betting
How do I place a 1X2 bet?
Placing 1X2 bets is extremely easy. Start by logging in to your online sportsbook and finding the game you want to wager on. Look for the 1X2 bets which are also sometimes called 3-way bets and select the wager you want to make. This will automatically add the selection to the bet ticket. You can then enter the stake amount and submit the wager.
Is it possible to make multi-bets using 1X2 bets?
Yes. All you need to do is add the 1X2 bet selections that you want to parlay to your betslip. Once you have all the multi-bet picks on your ticket, simply enter the amount you wish to wager and then submit the bet ticket.
Can I cash out a 1X2 bet that is still to be settled?
This depends on whether the online sportsbook you use offers the cash out feature. Fortunately, almost all of the best online betting sites have cash out. To cash out a 1X2bet, you can open the betslip and select the Cash Out option. You will see the price being currently offered and you can either accept it to close the bet or decline it to ride the wager out. Coincidentally, some bookmakers let you cash out a portion of your wager instead of the whole thing.
Can I use my mobile device for 1X2 betting?
The best online sports betting sites have a mobile platform or a dedicated app. Some have both. This means you can use your mobile device to place 1X2 bets while you're on the go. It couldn't be more convenient.
Should I expect to win all of my 1X2 bets?
Absolutely not! No matter how much research you do on the games you wish to wager on, there are no guarantees that you'll win. Consider yourself lucky if you can manage to break even.
---
Responsible Gambling
1X2 betting can be profitable and fun. However, you need to do it responsibly. It's far too easy to get carried away with all the available 1X2 betting action. Fortunately, the best online sportsbooks offer a variety of tools and resources to help you keep your gambling in check. You don't want to fall victim to the consequences of problem gambling.
You can usually find the responsible gambling tools in your account profile. You can start by taking a self-assessment test to see if you may be at risk. You can then set limits on the amount of money you deposit and wager as well as how much time you spend on the site.
If you think you may be developing some troubling habits, then you can always take a time-out or enter into a cooling-off period. In a worst-case scenario, you may want to consider self-exclusion.
---
Recap of 1X2 Betting

Now that you have reached the end of this guide, you should have a solid understanding of 1X2 betting. We've explained what it is, how you can do it, and what makes it so exciting. You can now go to one of our recommended online sportsbooks, open a new account, claim a bonus, and start enjoying a safe 1X2 betting experience. The 1X2 betting sites we have listed are all licensed, regulated, and have met or exceeded the high standards of our experts.