In a matchup between two teams that have played major roles in the recent playoffs, the Vegas Golden Knights are hosting the Tampa Bay Lightning in T-Mobile Arena in Las Vegas, NV on December 21, 2021.
Match Details 
Vegas Golden Knights vs Tampa Bay Lightning
NHL – Regular season
Date – 21/12/2021
Starting time – 10 PM ET
Venue: T-Mobile Arena, Las Vegas, NV
Vegas Golden Knights Stats & Form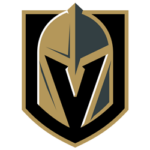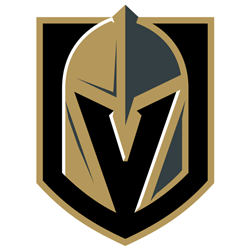 The Vegas Golden Knights are one of three teams that are on top of the Western Conference with 40 points each. Peter DeBoer's team has won five straight and eight of the last nine for a 20-11-0 record.
The Golden Knights defeated the New York Islanders 4-3 after a penalty shootout on Sunday. Shea Theodore scored twice and added another in the shootout and former Islander Robin Lehner made 29 saves for Vegas.
Theodore scored on the Golden Knights' first shootout attempt after his second goal of the game tied it with 48 seconds remaining in regulation. Nicholas Roy also scored for Vegas in the shootout. The Golden Knights are 10-6-0 at home. Vegas is fifth in the Western Conference averaging 5.8 assists per game, led by Mark Stone with 0.9.
Jonathan Marchessault leads the Golden Knights with 14 goals and has 21 points. Stone has nine assists over the last 10 games for Vegas.
Vegas Golden Knights News
Mark Stone, Nolan Patrick, Alec Martinez and Jack Eichel are all out for the Golden Knights against the Lightning.
Tampa Bay Lightning Stats & Form

The reigning champions Tampa Bay Lightning are in great form winning seven of their last eight games. They are currently on top of the Atlantic Division and third in the Eastern Conference with a 19-6-4 record.
The Lightning haven't played since Thursday when they defeated the Ottawa Senators 2-1. Victor Hedman had a goal and an assist and Alex Killorn also scored for the Lightning. Andrei Vasilevskiy set an NHL record for wins in a calendar year, Steven Stamkos picked up his 900th career point against the Senators.
Vasilevskiy made 25 saves to get his 63rd win in 2021 regular-season and playoff games. He broke the record of 62, established by Pittsburgh goalie Marc-Andre Fleury in 2009. Stamkos and Martin St. Louis (953) are the only Tampa Bay players to reach 900 points. The star center is also the 118th NHL player to accomplish the feat.
The Lightning have gone 9-3-2 away from home. Tampa Bay has scored 92 goals and ranks sixth in the Eastern Conference averaging 3.2 goals per game. Steven Stamkos leads the team with 13.
Tampa Bay Lightning News
The Lightning are traveling to Vegas without Nikita Kucherov, Brayden Point and Brent Seabrook.
Vegas Golden Knights vs Tampa Bay Lightning Head-to-Head Stats
The Vegas Golden Knights have won four of the six games these two teams have ever played. The last time they played in February 2020, Vegas won 5-3. Two of the six games have gone over 6.5 goals.
Vegas Golden Knights vs Tampa Bay Lightning Betting Odds
The Vegas Golden Knights are slight favorites to win this one on home ice with 121 odds to win while the visiting Tampa Bay Lightning are at 169. The draw is set at 338.
The total goals margin is set at 5.5 with -127 to go over and 102 for under.
Betting Tip
Every game between these two has been a tough battle and a similar performance is expected this time in T-Mobile Arena in Vegas. The Golden Knights have won the last game but that will not be easy to repeat. The Lightning have the eighth-best defense in the league and Vegas will have a tough time scoting against them. Therefore, placing a bet on under 5.5 goals in this one is the smartest move.
Tip Quote (Home team win): 121 by 22bet
Tip Quote (Draw): 338 by 22bet
Tip Quote (Away team win): 169 by 22bet
Expert betting tip: Under 5.5 goals (-127 by 22bet)