Stefanos Tsitsipas will try to match his career-best result in Melbourne when he faces Jannik Sinner at Rod Laver Arena in Melbourne on January 25, 2022.
Match Details 
Stefanos Tsitsipas vs Jannik Sinner
Tennis – Australian Open, Quarterfinals
Date – 25/1/2022
Starting time – 11 PM ET
Venue: Rod Laver Arena, Melbourne, Australia
Stefanos Tsitsipas Stats & Form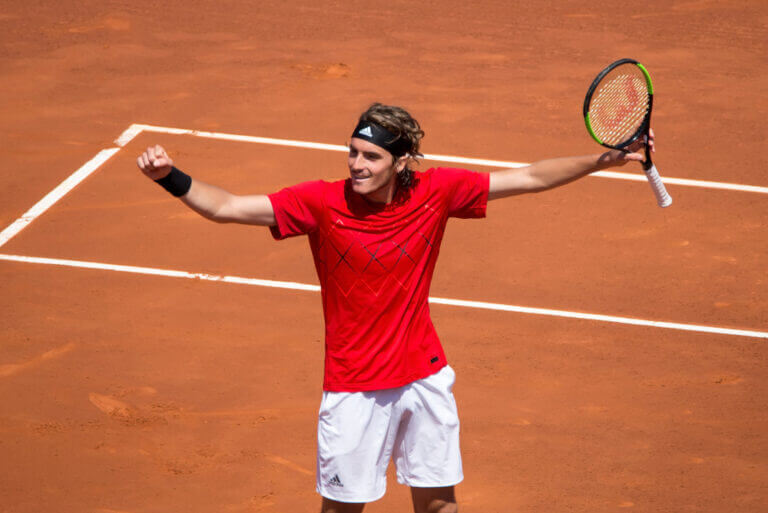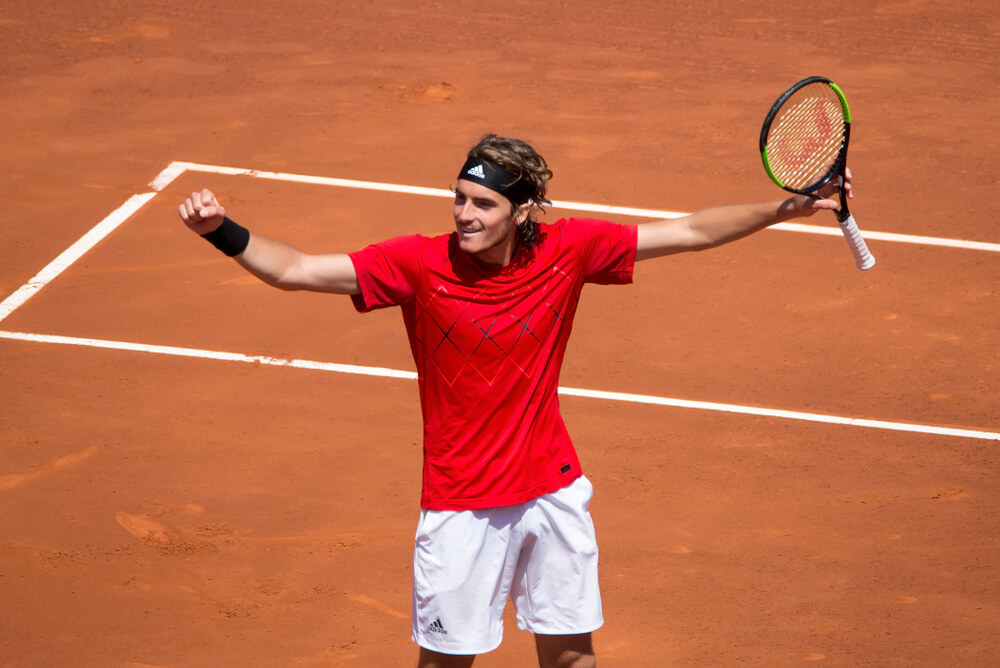 Stefanos Tsitsipas was one set away from winning his first Grand Slam last season but failed as Novak Djokovic came back at the French Open final. The world No. 4 is determined to win his first major in 2022 and he has a great chance to do that in Melbourne.
Tsitsipas is one of the favorites to win the Aussie Open but he didn't have an easy time reaching the quarterfinals.
Mikael Ymer wasn't a treat in the opening round as Tsitsipas won 6-2, 6-4, 6-3. Things got a little difficult in the second round where the 21-year-old Sebastian Baez put on a fight but the Greek took care of business winning 7-6, 6-7, 6-3, 6-4.
In the third round, Tsitsipas again lost a tie-break, winning in four sets against Benoit Paire, 6-3, 7-5, 6-7, 6-4. The toughest task came in the Round 16, where Taylor Fritz was 2-1 up and Tsitsipas came back for a 4-6, 6-4, 4-6, 6-3, 6-4 win in 3 hours and 23 minutes. Tsitsipas convert a solid 79% of his first serve but only 48% of his second. He had 19 aces and 53 winners.
Stefanos Tsitsipas News
If Tsitsipas goes past Sinner, that would be his third semifinal in Melbourne. He lost both semifinals in straight sets, in 2019 to Rafael Nadal and last year to Daniil Medvedev.
Jannik Sinner Stats & Form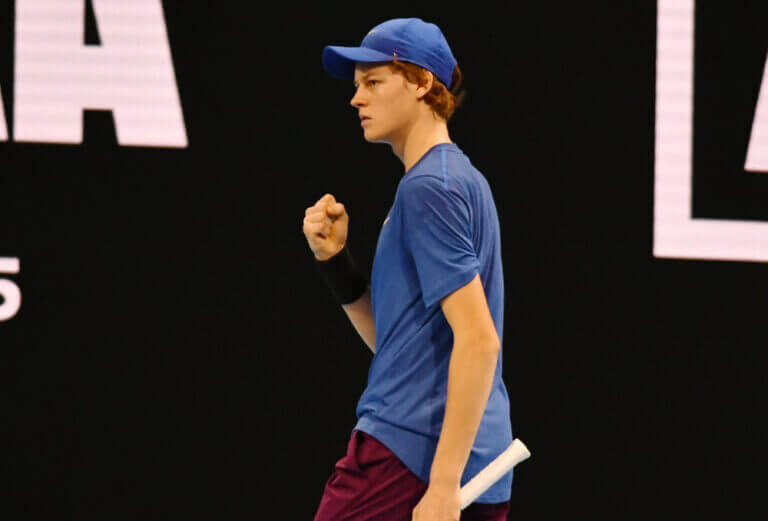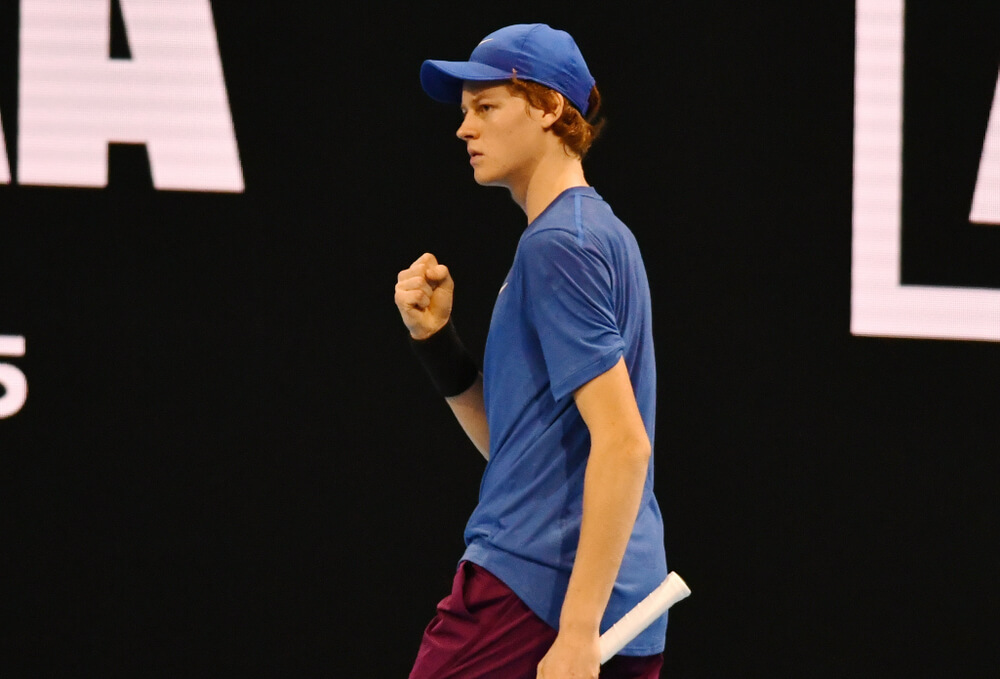 Jannik Sinner is still considered a young player but by winning four titles in 2021 he proved that he is ready for big achievements. He finished the year with a 49-24 record winning in Great Ocean Road Open, Washington, Sofia and Antwerp and is currently NO. 10 on the ATP rankings.
Sinner started 2022 with a perfect 7-0 record. He won three matches at the ATP Cup without dropping a single set and he lost only one so far in Melbourne. The 20-year-old started with a 6-4, 7-5, 6-1 win over Joao Sousa followed by a 6-2, 6-4, 6-3 win over Steve Johnson.
Taro Daniel in the third round east the tougher opponent so fat at the tournament as the Japanese won a set against Sinner for a final 6-4, 1-6, 6-3, 6-1. In Round 16, Sinner went past the home hope Alex De Minaur winning in straight sets 7-6, 6-3, 6-4 in just over 2 and a half hours. The Italian won 75% of the points on his first serve, hitting 9 aces with no double faults.
Jannik Sinner News
Jannik Sinner has never made it to a Grand Slam semifinals and he will have a real chance to do that against Tsitsipas. He played at the Australian Open the previous two years losing in the second and in the first round.
Stefanos Tsitsipas and Jannik Sinner Head-to-Head Stats
Stefanos Tsitsipas and Jannik Sinner have played three times so far and the Greek leads the series 2-1. He won 6-3, 6-2 in Rome in 2019 and 6-3, 6-3 in Barcelona last year. Sinner was the better player in Rome in 2020 winning by 6-1, 6-7, 6-2.
Stefanos Tsitsipas and Jannik Sinner Betting Odds
According to the odds, Jannik Sinner is a favorite coming into this match with -156 odds in his favor. The odds for Tsitsipas' win are at 124.
The total games margin is 40 with both ways at -111.
Betting Tip
Despite Tsitsipas being the more experienced player and leading the head-to-heads, Sinner is entering this match as a favorite. The young Italian has yet to lose a match this season and he is playing really confidently with minimum unforced errors. Still, he hasn't faced a tough opponent yet and Stefanos Tsitsipas is exactly that. The Greek has learned his lessons losing difficult matches at the previous Grand Slams and will use that in his favor when he faces Sinner. This will definitely be a long match, maybe will even go into the decisive set but Tsitsipas will find a way to win.
Tip Quote (Tsitsipas win): 124 by 22bet
Tip Quote (Sinner win): -156 by 22bet
Expert betting tip: Stefanos Tsitsipas to win (124 by 22bet)