What is Spread Betting?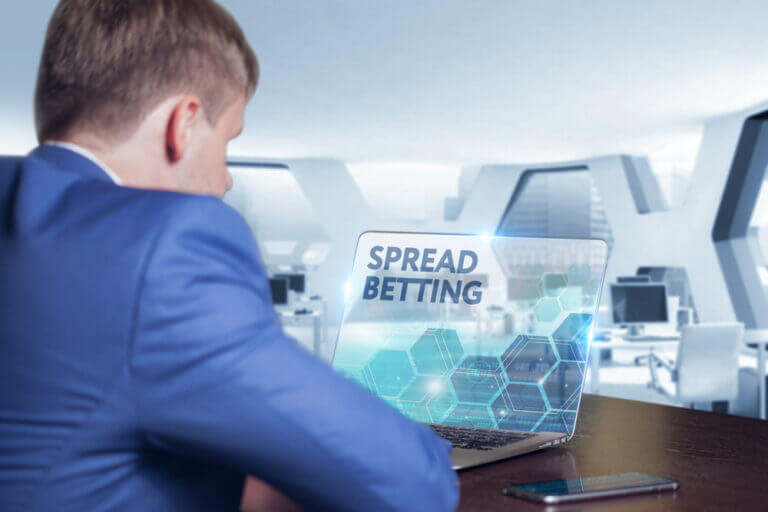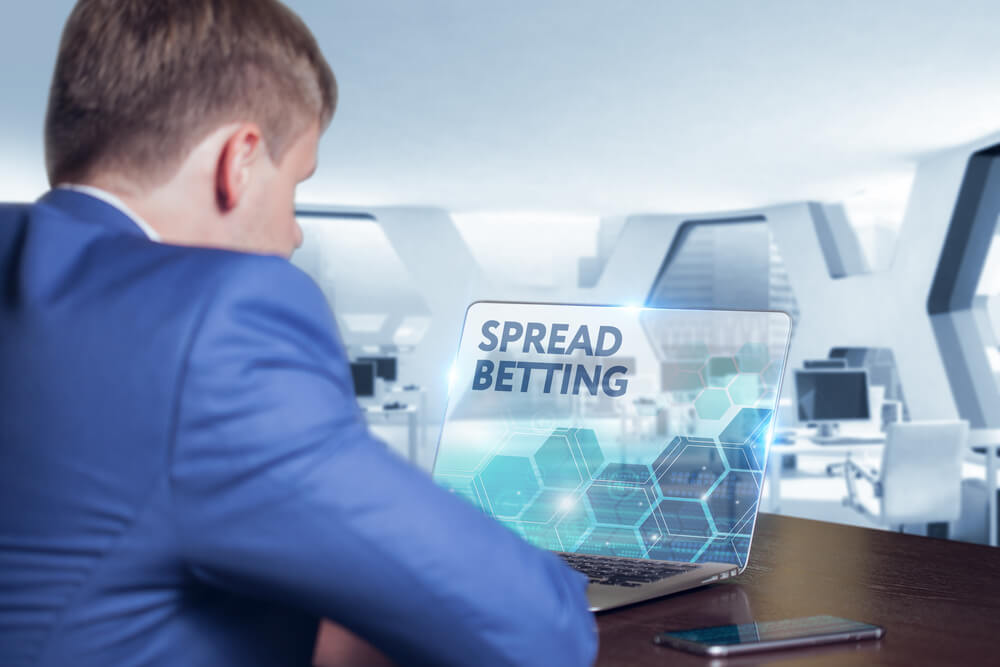 A lot of sports betting aficionados try to avoid moneyline wagering when the odds are simply too high. For instance, a punter might really want to bet on Tampa Bay Lightning to beat the Arizona Coyotes, but they aren't really interested in doing so when the moneyline odds are -350. That price offers little reward when compared to the risk.
A bookmaker offers a spread to even out the odds. Instead of wagering on the Lightning moneyline at -350, you could bet them on the puck line which is actually a 1.5-point spread. This would give you much more palatable odds. While it may increase the risk, it will also increase the reward. There is a catch, though. If you place a spread bet on the favourite, then your team doesn't just have to win, but they also need to win by a certain margin. Betting Tampa Bay on the puck line means that they have to win by at least two goals for you to win your bet. A one-goal victory would result in a losing spread bet.
A key reason why bookies offer spreads is to achieve their goal of attracting equal action on both sides of a seemingly uneven matchup. As mentioned, many potential bettors would shy away from risking a moneyline wager on the Tampa Bay Lightning at -350. At the same time, a lot of those same punters would be more receptive to betting on the Lightning to win by 2 goals if the odds were closer to even. Those who want to bet on the Coyotes are more likely to pick the dog if they have a bit of a cushion.
Spreads are always displayed as either "+" or "-". The team with the "-" number beside it is the favourite while the "+" sign is given to the underdog. Let's use a matchup between the Denver Broncos and the Jacksonville Jaguars as an example:
Denver Broncos: -7
Jacksonville Jaguars: +7
So what does this tell you? Well, the first thing it tells you is that Denver is favoured to win. It tells Broncos spread bet backers that Denver must win by at least 8 points for their spread bets to prevail. It also tells Jaguars backers that they will win their spread bets if the Jags win straight up or lose by no more than 6 points. If the Broncos win by exactly 7 points, then the wager would result in a push.
---
Why Punters Should Try Spread Betting
To understand why you should try spread betting, let's look at the issue from both a favourite bettor's point of view and that of an underdog bettor. If you want to wager on a favourite, adding the spread into the equation gives you longer odds than the moneyline does which means you stand to make more money from your winning wagers. On the flip side, the spread makes it a little harder to win the bet. Spread betting on the underdog would have the opposite effect. The wager would become easier to win, but the odds would be shorter which equates to a smaller payout than a winning moneyline bet on the underdog.
---
Maximize Your Advantages Betting Spreads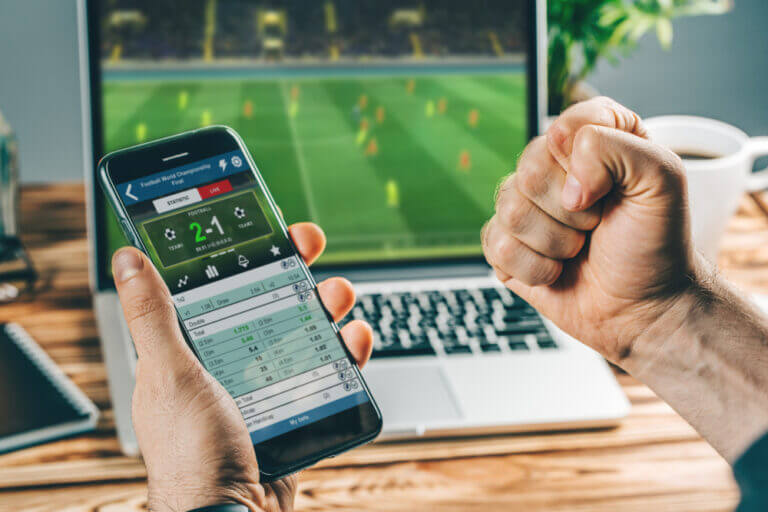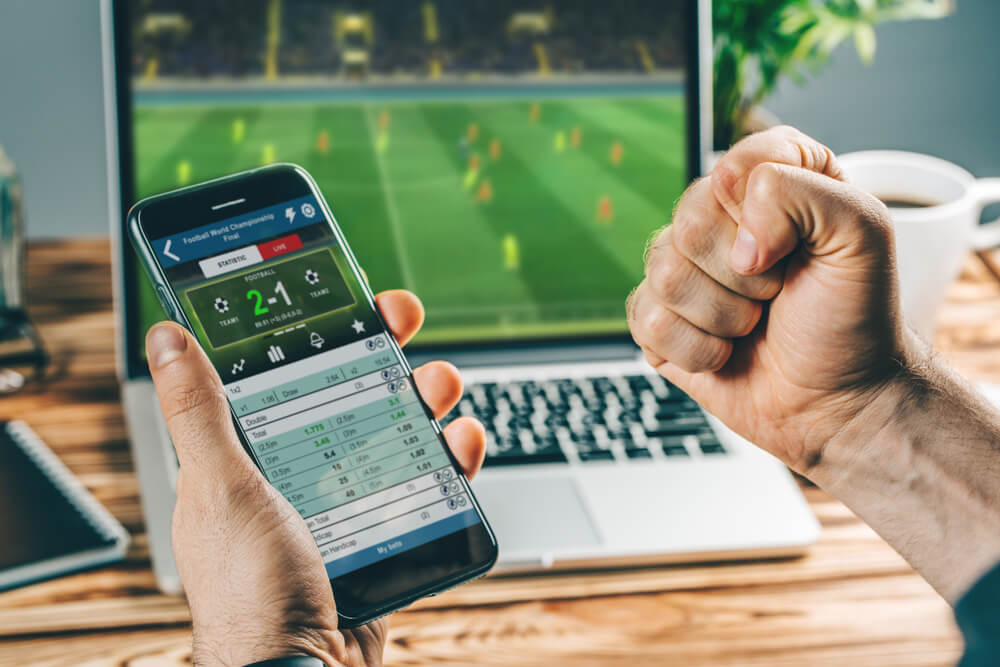 Savvy sports bettors always take advantage of every little edge they can find. It's no secret that the bookmaker has the advantage which makes it so hard to maintain profitability over an extended period of time. Bettors employ a variety of strategies when it comes to betting spreads. For example, some punters prefer to only wager spreads on favourites while their underdog picks are typically made on the moneyline.
One component of a successful spread betting strategy is making use of sportsbook bonuses and promotions. Getting in on such things as enhanced odds offers can go a long way toward making a profit. Would you rather make a profit of $120 or more from a $100 wager, or make $90 on the same bet? The answer is obvious. Of course, choosing an online bookmaker that consistently offers the best odds ensures you always maximize your profits.
You can also take advantage of loads of free bet offers that you can use to bet spreads. Canadian punters have access to countless free bets at top-tier online sportsbooks. Using a single free bet might not have a significant impact on your bottom line, but using them regularly certainly will. Top online bookmakers give their customers plenty of opportunities to earn free bets. You can easily claim no-deposit free bets, welcome bonus free bets, reload bonus free bets, and a plethora of other promotional free bets.
This is a good time to briefly discuss the benefits of live wagering. While many punters see live betting as a way to get more action, live betting also gives them the ability to hedge bets or double down. You might not always come out on top, but you can at least better protect your bankroll. And yes. Live betting menus almost always include spreads and alternative spreads.
Finally, we should take a moment to point out the importance of using the cash out feature which is a standard offering at the best online bookmakers. If the team you bet on is currently beating the spread, you can always trigger the Cash Out option to close the wager before the game ends. This ensures that you walk away with a profit and eliminates the chance of losing the bet due to a late collapse. Conversely, if your spread bet is getting crushed, then you can still cash out the bet to reclaim a small portion of your stake.
---
Spread Betting Example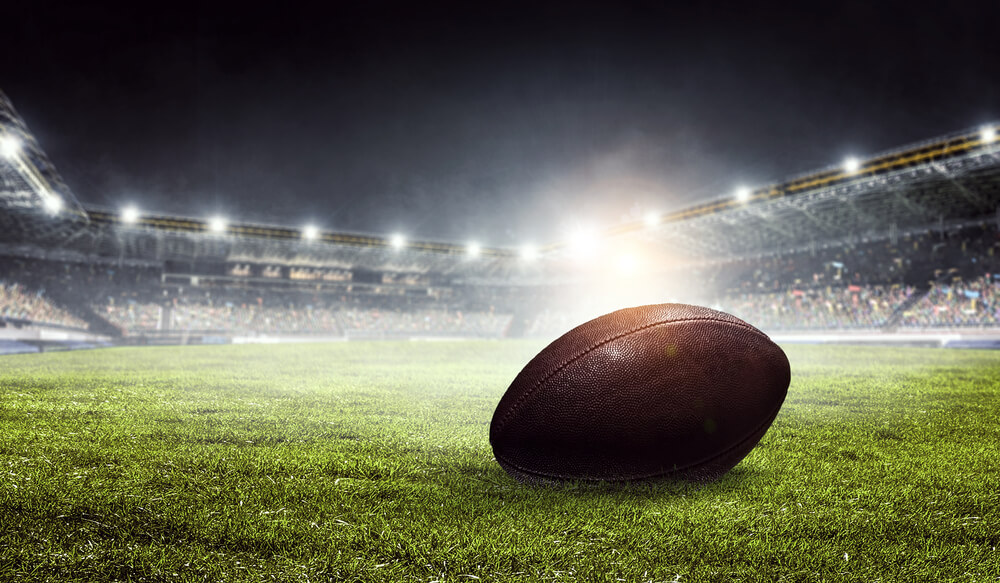 We will now go through a couple of scenarios to illustrate spread betting in action. Let's start with an NFL matchup between the Kansas City Chiefs and the Atlanta Falcons. The moneyline odds are:
Kansas City Chiefs: -475
Atlanta Falcons: +350
If you plan on backing the Chiefs, then you're not going to like having to risk $100 to gain $21. Meanwhile, potential Falcons bettors might not think that their moneyline wagers on Atlanta stand a snowball's chance in the fiery underworld. Now, let's take a gander at the spreads:
Kansas City Chiefs: -9 @ -110
Atlanta Falcons: +9 @ -110
Those who want to wager on the Chiefs now have a much more alluring potential payout. Rather than risking $100 to win a paltry $21, they now stand to win about $91 from the same wager amount. So, for this scenario, we will wager $100 on the Chiefs at -9. We watch the game using our favourite Canadian sportsbook's live streaming feature and breathe a sigh of relief as Mahomes and company cruise to a 35-17 win. Because the margin of victory exceeds 10 points, our Chiefs -9 spread bet pays off.
Now, let's change it up a bit and say that the Chiefs won by a score of 27-20. Yes, it's still a Chiefs win, but the 7-point margin of victory is lower than the 9-point spread. As such, the wager is graded as a loss. Needless to say, your bet would also lose if the Falcons pulled off the upset and won the game straight up. A score like 33-24 or any other 9-point Chiefs win would result in a push.
In our Chiefs versus Falcons scenario, there were three possible outcomes for our wager.  Either the Chiefs or the Falcons would beat the spread, or the margin of victory would fall on 9 which would result in a push. However, bookmakers will often add a half-point to the spread. So, rather than a line being an even 9 points, let's use a spread of 8.5 points. Seeing how there are no half points in sports, a push would be impossible. The Chiefs would either surpass the 8.5-point spread, or they would fall short of it. You will notice that all MLB run lines and NHL puck lines are 1.5-point spreads. Again, the half-point makes it impossible for a push to occur.
---
Pros and Cons of Spread Betting
Pros
Get Better Odds on the Favourite
Increase Your Chances of Winning with an Underdog
All Bookmakers Offer Spreads
Cons
You Can Lose a Spread Bet Even if Your Team Wins
Spread Betting on a Favourite Decreases Your Chance of Winning
Spread Betting on Underdogs Lowers the Odds
---
Odds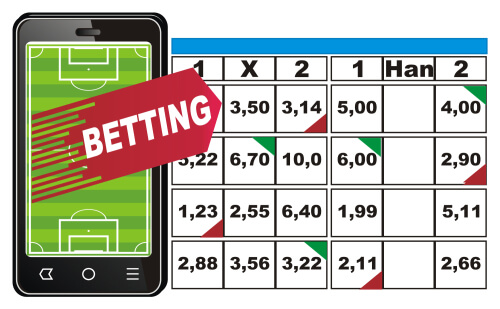 Earlier in this spread betting guide, we mentioned that getting the best odds plays a key role in a successful betting strategy. The odds are essentially a price tag. You wouldn't pay $150 for a pair of jeans if that very same pair of jeans was on sale next door for $100. The same principle applies to odds.
If one bookmaker has the spread bet you want to make listed at -110, and another has it priced at +100, then it stands to reason that you would want to take the +100 because the potential payout is better. As a result, you give yourself a better chance of making money over the long run. A small discrepancy in the odd may not seem like such a big deal to novice bettors, but it all adds up over time and can be the difference between squeaking out a profit and losing money.
Again, getting in on enhanced odds offers is a great way to get the biggest bang for your buck. It is just another way that bookmakers provide value to Canadian punters. Many of the best online sports betting sites offer enhanced odds on selected events every day which means you can win more cash every day.
---
Spread Betting Offers and Promotions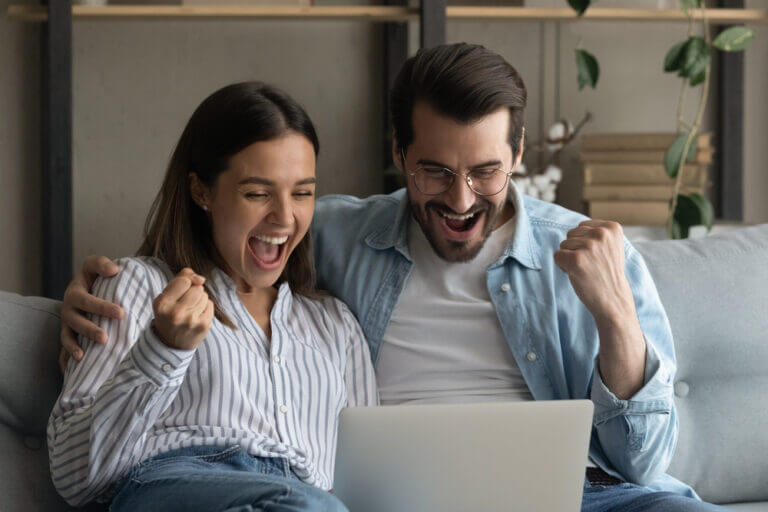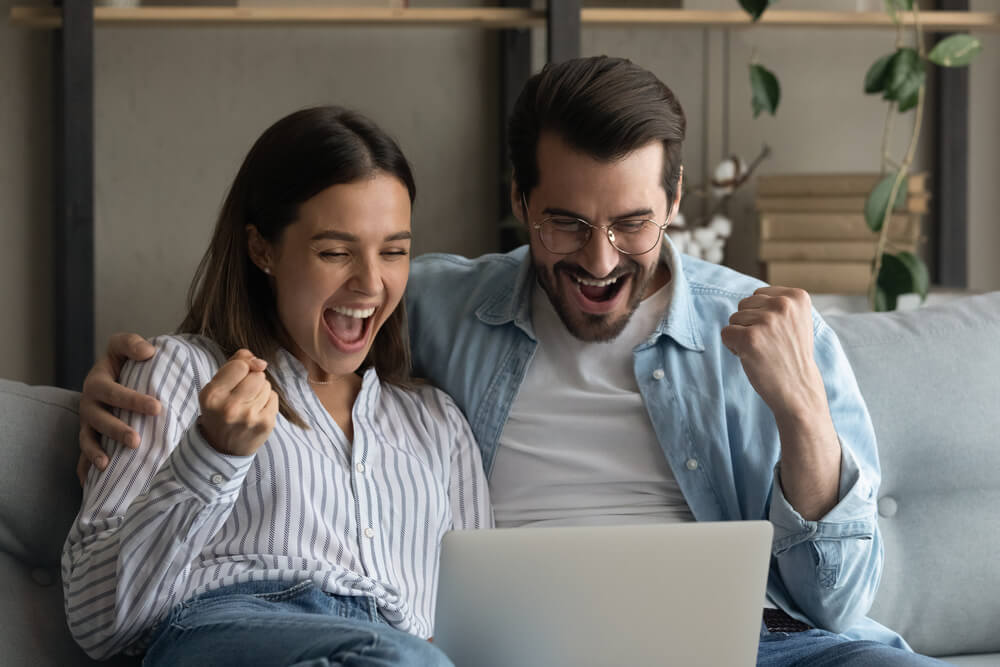 One of the great things about betting spreads is that the best bookmakers offer loads of bonuses and promotions that you can use to place spread bets. If you have a free bet, then you can probably use it on a spread bet.
Those who have free bets at multiple online sportsbooks can try match betting to guarantee they win some money. If you can get in on an enhanced odds or profit boost promotion, then you can win more money too. Spread bets are also ideal for meeting the wagering conditions of most bonuses and promos.
Another common spread betting bonus is called a risk-free bet. With these, you open a new account at a participating online sportsbook. You then make your first deposit and place your first wager. If that wager wins, then you win and collect your cash as you normally would. If the risk-free spread bet doesn't pan out, then the bookmaker will refund your stake amount. You literally can't lose with a risk-free bet.
---
What are the Alternatives to Spread Betting?
Betting spreads is just one of the many ways to wager on a sports team. Bookmakers give you plenty of other ways to back your team. Some of the more popular alternatives to spread betting include:
Moneyline Bets: These are the easiest wagers to understand. All you need to do is pick the outright winner of a match. A lot of punters prefer to take a team on the moneyline when the moneyline odds are balanced.
Alternative Spreads: If you think that your team will easily exceed the set spread, then you may want to consider taking an alternative spread. Let's say that the Boston Celtics are favoured by 8.5-points over the Miami Heat. If you think that Boston will win by a larger margin, then you can always select a spread of, say, 11.5 or 13.5. As you would expect, doing this would increase the odds and result in a bigger potential payout. This applies to the underdog as well.
Double Chance Bets: A double chance bet is more or less a 1X2 bet. A 1X2 bet has three possible outcomes which are a home win, a visitor win, or a draw. With double chance bets, you can cover two of those three outcomes. You can bet on both teams to win or either of the teams to win along with the tie. While your chances of winning are better, the odds are usually rather short.
---
FAQ: Spread Betting

How do I place a spread bet?
Placing a spread bet is just like placing any other type of bet at a Canadian online sports betting site. Simply click or tap on the spread bet you want to make and it will automatically be added to your betslip. You can then enter the stake amount on the bet ticket and submit the wager.
Is it possible to make multi-bets with spreads?
Yes. The process is pretty much the same as it is for placing a single spread bet. The only difference is that you keep adding spread bets to your ticket until you have the parlay you want. You can then enter the wager amount and submit the bet.
Can I cash out a still to be settled spread bet?
Assuming your online sportsbook offers the cash out option, which most do, then you can cash out your active spread bets. Some Canadian bookmakers online even give you the option to cash out a portion of your wager of the whole thing.
Can I use my mobile device for spread betting?
Yes. All Canadian online betting sites have either a native betting app or a mobile platform that you can access using your mobile browser. Some have both. As long as you have a mobile device and an internet signal, you can place spread bets while you are on the go.
Should I expect to win every spread bet I make?
No. Even the best sports bettors are lucky to win half of their spread bets. The whole point of having a spread is to even things out.
---
Responsible Gambling
Spread betting can be both fun and profitable. However, you must realize that sports betting should only be viewed as a form of entertainment. You never want to end up in a situation in which your sports gambling becomes a problem. Some unfortunate punters have lost family, friends, jobs, and even their houses because their gambling got out of control. This is why you want to make a point of using the responsible gambling tools that are offered at your Canadian online sportsbook.
Before you even place your first bet, it's a good idea to take a self-assessment test. This will let you know if you are at risk of developing a gambling problem. Another thing you should do is set limits. You can set limits on your deposits, how much you wager, and even how much time you spend at the site.
If things start getting a little heavy, then you can take a time-out. These can last a day, a week, or several months. You won't be able to place any wagers during your time-out. As a last resort, you might want to consider self-exclusion. You can typically access your bookmaker's responsible gambling tools by entering your player profile.
---
Recap of Spread Betting
There are many ways to bet on your team, but spread betting is a way to increase your chances of winning and maximizing the amount of money you win. No matter what kind of betting you prefer, we can't stress enough the importance of always finding the best odds and making use of features like enhanced odds, profit boosts, and other perks like free bets, risk-free spread bets, and bonus cash. The goal is to make money and these benefits make it a lot easier to achieve this goal.
We suggest you check out one of our preferred spread betting sites, claim a free bet, risk-free bet, or bonus cash, and use it to start making spread bets. It's easy to do and those who play their cards right will be rewarded with a positive betting balance.