The Best Betting Sites for Punters in Canada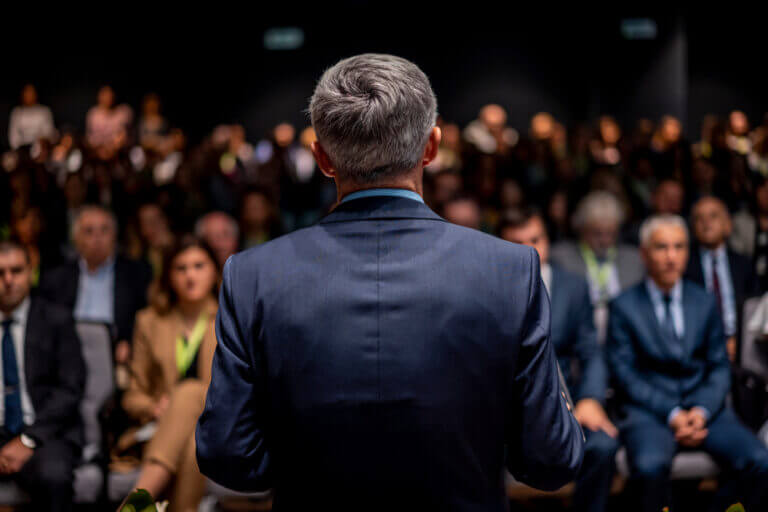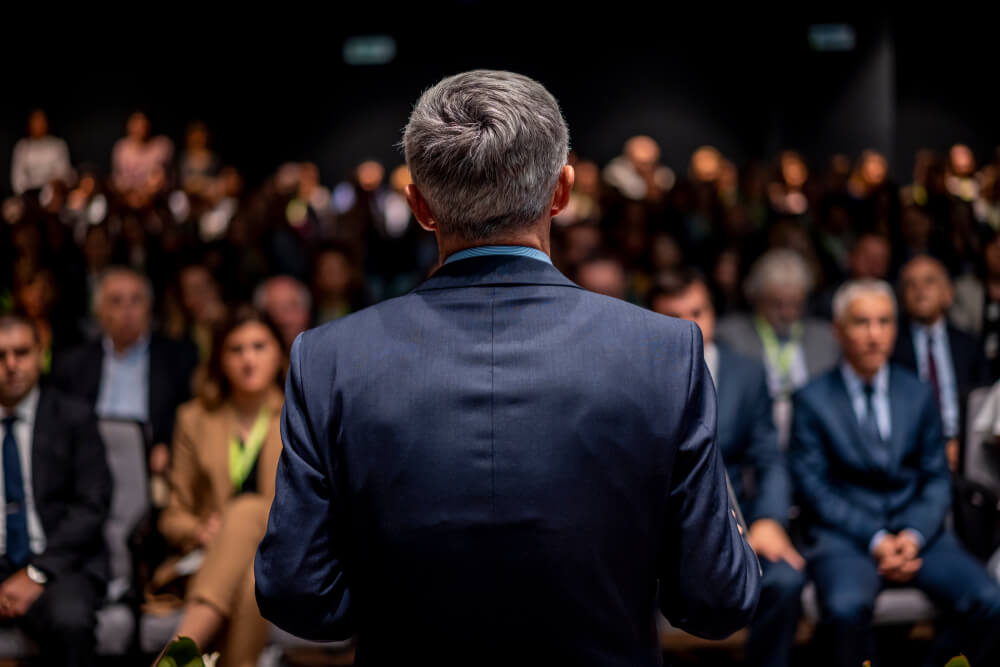 Due to the massive attention gathered by political betting in Canada of late, there is a wide range of sportsbooks where you can bet on major elections and events. However, it won't do any good to jump at any betting platform that comes your way. You must ensure that the sportsbook you choose to bet on is licensed, reputable and secured to avoid being a victim of fraud.
It always helps to compare several sportsbooks before making a choice. This will help you find the one with the most lucrative odds, a wide range of markets, hassle-free payment options, excellent customer service and fantastic bonuses & promos.
---
Which Political Events Are Good to Bet On?
Canadian politics features a number of elections at certain yearly intervals. However, Canada's most notable political event to bet on is the federal election.
Canadian Federal Election
The Canadian Federal Election is the top-level national election in Canada, which decides the country's prime minister. Although it is usually held every four years, the last Canadian Federal Election was held on September 20th, 2021 – two years earlier than usual for specific reasons. The election was a tough battle between the Liberal Party and the Conservative Party – driving massive betting action on Canadian sportsbooks. It was eventually won by Justin Trudeau, the incumbent Prime Minister from the Liberal Party. The next Canadian Federal Election is scheduled to be held in 2025.
---
Which Events are the Most Important in Political Betting?
Apart from the Canadian Federal Election, punters in Canada can also bet on a wide range of major elections and political events in the US and other parts of the world. Here are some of the prominent political events to bet on outside of Canada:
United States Politics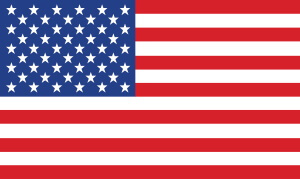 Being the world power, the US white house election race remains the most prominent political event globally. As a result, it draws a vast betting action among punters in Canada and the world when it is held every four years. The 2020 US presidential election is said to be the most wagered-on political event in the history of the world, with around $500 million in bets. Also, a UK bettor was said to have placed $1.3 million on Joe Biden to win the election – the biggest wager ever on a political event. The next US presidential election is scheduled to be held in 2024, but several sportsbooks already have future odds in place.
UK Politics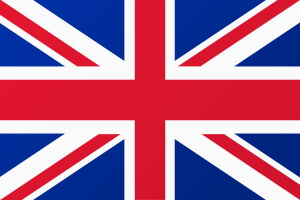 Following the Brexit saga in 2016, which resulted in massive betting action in the UK and other parts of the world, UK politics have been a particular choice for punters looking to bet on political events. Today, Brexit bets still continue, with sportsbooks offering odds for whether Britain will rejoin the EU before 2026 and which countries will leave the EU next.
The UK general elections also attract punters globally. The last election ended in 2019 with the Boris Johnson-led Conservative Party winning most seats in the parliament. Other bets available in UK politics involve predicting the next leaders of top parties (the Conservative and Labor Party), the date of the next general election, etc.
French Politics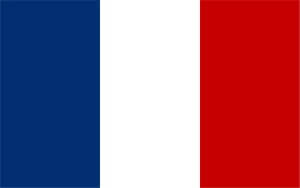 French politics is another thriving ground for punters looking to bet on political events – considering the next French federal elections are imminent. The last election was held in 2017, with Emanuel Macron of the En Marche party claiming victory and emerging as the president over Marine Le Pen of the National Rally.
Top sportsbooks have posted odds on who the next president of France will be in 2022, and bettors are flocking the market even more as the election is scheduled to be held in April.
---
The Odds in Political Betting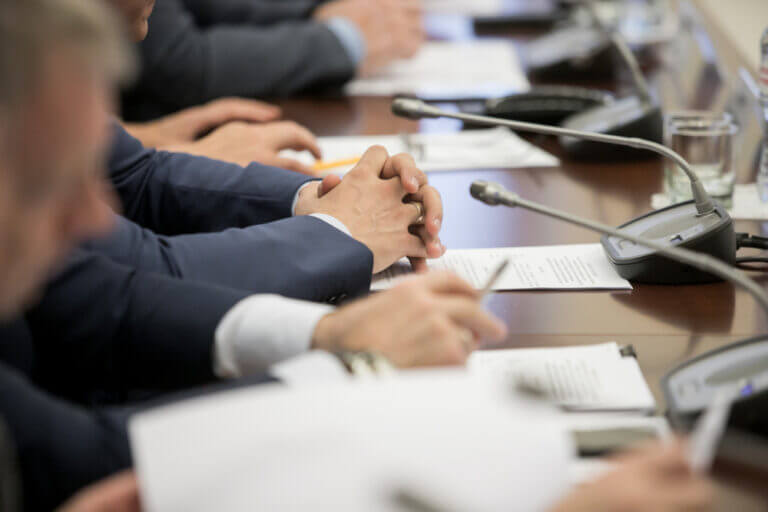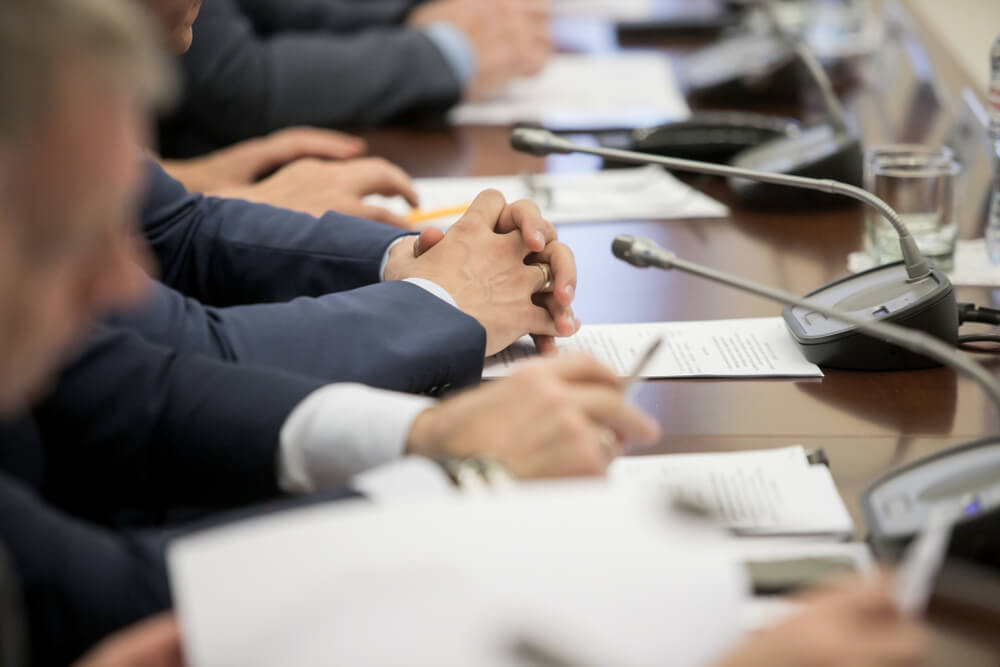 Finding the Best Odds
The way odds work in political betting is pretty similar to sports betting. Understanding the odds posted on political betting sites will help you calculate your potential payout. These odds can also reveal who the favorites and underdogs are in an event. A favorite candidate in an election will usually have low odds, while less favorite candidates will have higher odds, just like regular sports betting. Also, odds can change based on major happenings and news in the political landscape, which may significantly affect the winning chances of a candidate or party.
Sportsbooks represent odds in different formats. American bookies use Moneyline odds, represented using positive and negative numbers such as -350 or +120. European and UK bookies use decimal and fractional odds, respectively. Many top sportsbooks allow bettors to switch odds format to the one they are comfortable with.
The most effective strategy for finding the best betting odds is comparing several sportsbooks, as they possibly offer varying odds, even for the same political events. You can easily find the most lucrative odds by seeing what different political betting sites have to offer.
When wagering on politics, you can place long-term wagers or choose to bet on nearby events, otherwise known as short-term betting. We'll discuss this in more detail as you read further.
Odds Range in Political Betting
Odds ranges in political betting often vary based on the candidates involved in an election. Here is a basic explanation; the less favorite a candidate is, the bigger their odds. For instance, Donald Trump is the favorite to win the 2024 US presidential elections. Therefore, sportsbooks have him at a moneyline of around +300 while Ted Cruz, who is way less favored to win, has odds as high as +6600.
What Can Gamblers Bet on When it Comes to Political Betting?
Straight bets on an election winner or predicting whether or not an event will happen are the most popular bet types in political betting, and accumulator and parlay bets are not really a thing.
---
Popular Markets Available to Punters When Betting on Politics
Here are the types of bets you can place on political events:
Moneyline
This is the simplest type of wager when betting on politics, where you wager on the winner of a contest. They are otherwise referred to as straight bets.
Future Bets
This involves wagering on a far-off election or political events, for example, betting on the 2024 US presidential elections in 2021. Most political bets fall under this category.
Prop Bets
As the name implies, proposition bets involve wagering on specific happenings in politics apart from election results themselves. These bets can range from foreseeable to outrageous. Examples of prop bets include predicting whether a president will resign or be impeached, whether an incumbent president will run for a second term, which country will declare war on the US, what electoral candidates will say during debates and many more.
Over/Under Bets
Over/Under bets in political betting often come in the form of the number of seats won by certain parties or the number of votes a candidate gets in an election.
Short-term Political Betting
As the name implies, short-term betting means wagering on a political event whose results will be determined within a short period. An example is betting on an election's results just a few weeks or days before it holds. Short-term betting can be beneficial to punters as there may be more clarity concerning the outcome of an event. However, the odds are not always lucrative, as sportsbooks would have altered them severally as the event approached.
Long-term Political Betting
Long-term betting on politics is often referred to as political futures. Most political bets fall under this category as sportsbooks usually have odds set up for elections and political events way before they happen. An example of political futures is placing a wager in 2021 on who will emerge the winner in the 2024 US presidential elections. Future bets allow punters to bet on politics all year round. Also, they help secure lucrative odds with huge payouts compared to short-term bets.
---
The Best Political Betting Sites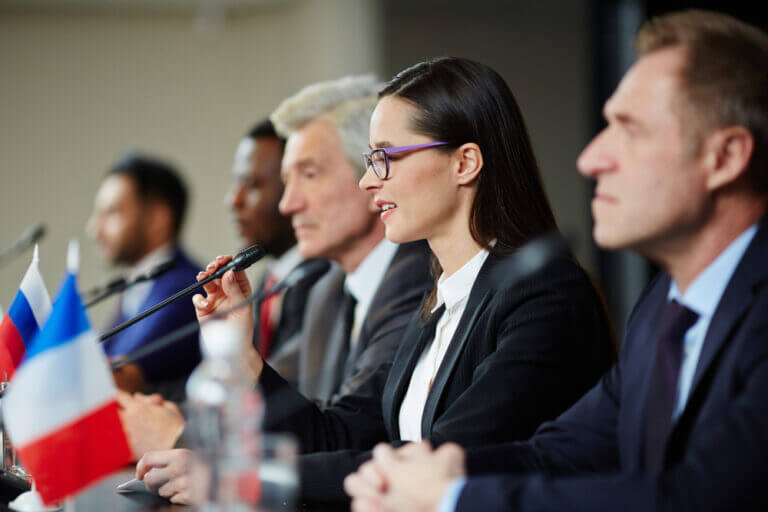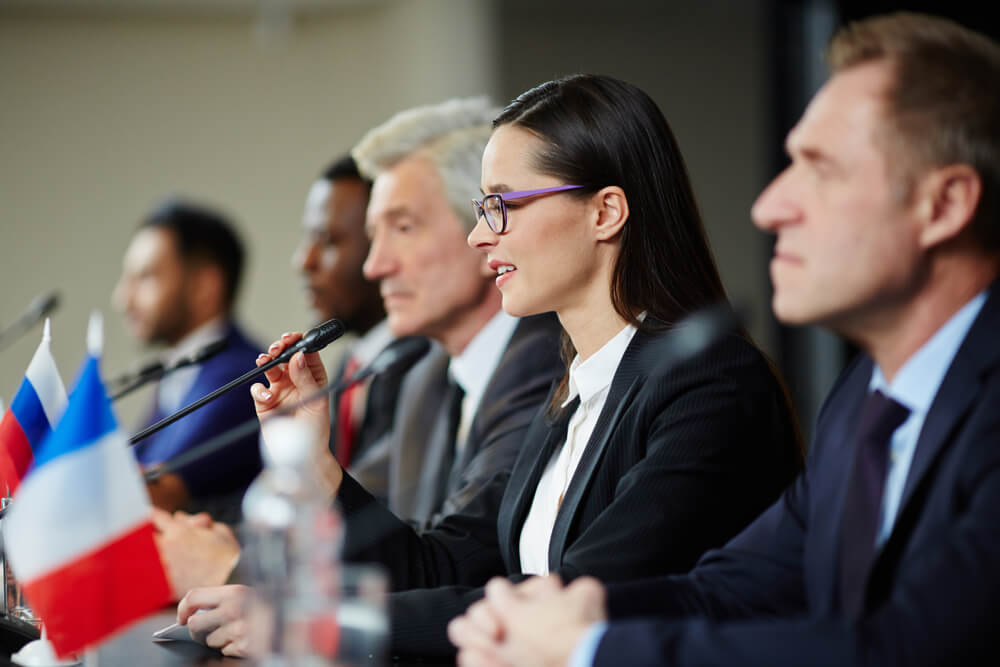 Due to the popularity of political betting in Canada and globally, you'll likely find a wide range of options regarding sportsbooks to bet on. However, you must put enough effort into finding the best sportsbook to ensure success. Ensure you compare different sportsbooks to decide the one with the most excellent services and offers.
Below is a list of essential features to look out for when finding the best sportsbook to bet on politics:
License and security
Wide range of political events and markets to bet on
Competitive odds
Welcome/Sign-up bonus for new users
Fantastic Promotional offers for both new and existing customers
Fast and hassle-free payment methods for Canadian bettors
Responsive customer service and live chat option
Easy-to-navigate websites or mobile applications
---
Tips for Betting on Politics
Asides from choosing a licensed and reputable political sportsbook, here are some simple, common-sense tips to increase your chances in political betting:
Conduct an In-depth Research
One of the factors required to up your winning odds in any form of betting, be it sports or politics, is to have in-depth and up-to-date information on whatever event you are betting on. When placing political bets, ensure you gather information about elections and events from a wide range of sources. Don't limit your search to a particular source, as biases and political opinions of some news outlets can seep into the information they disseminate. Combining data from multiple sources will always help you get the bigger picture.
Set Up a Reasonable Budget and Stick to it
Keeping track of your budget is an effective strategy to ensure success in political betting. Ensure you don't bet more than an amount you can afford to lose. Also, setting up a budget when you bet helps ensure that you have political betting sessions planned out with money to wager on each of them instead of betting away your cash all at once.
Don't Allow Your Personal Opinions to Cloud Your Judgment.
We all have individual opinions and views when it comes to politics. However, you need to ignore your personal biases and stick to solid facts and statistics to win in political betting. If you can't help it, avoid betting on the candidates you love and hate whenever possible. You want to stick to what will earn you cash, not what you feel is right or wrong.
Many people who detest Donald Trump and his ideas made the mistake of betting against him in the 2016 US presidential election, which he eventually ended up winning.
Take Note of Candidates' Mistakes and Scandals
Though scandals don't always work against a political candidate, a scandal can significantly reduce the popularity and adoption of a candidate and cause them to lose an election, such as Hilary Clinton's email controversy in the 2016 US presidential election. Also, a candidates' obvious mistake that gets massive attention from the public should be noted.
---
FAQs on Betting on Politics
Is politics a good betting option?
Absolutely. Politics feature several notable elections and events which punters can bet to earn real money. Also, punters can easily compare various sportsbooks and shop for the most lucrative odds to get maximum value for their wagers.
Is there any opportunity to make a good profit betting on politics?
Yes. Betting on politics can earn you huge amounts if you get your predictions right. The market is often unpredictable, which means there are chances to get massive payouts from the lucrative odds offered on political betting sites. Also, apart from straight bets, there is a wide range of prop bets punters can try out to earn real money.
How do I best get started in political betting?
The best way to start betting on politics as a newbie is to look for a licensed sportsbook with lucrative odds, fantastic bonuses, easy payment options and outstanding customer service. Also, ensure you follow the news and updates regarding which political event or election you are betting on to get first-hand information that can help you make informed decisions.
Is politics a safe and fair market to bet on?
Most top political elections are closely monitored, with every process scrutinized. Therefore, betting on these events is safe as electoral bodies do all they can to keep fraud at bay. However, it is your responsibility to bet on a safe, trustworthy and secured sportsbook. Ensure you avoid unlicensed and blacklisted sportsbooks to keep your funds safe.
---
Join Tons of Punters in Canada in Earning Real Cash by Betting on Politics
Although politics is not the first thing that comes to mind when you hear the term 'betting,' no one can deny that the market has grown wildly popular in Canada over the years – allowing punters to bet on notable political events domestically and globally. This betting sector offers a wide range of markets, including unique prop bets where bettors make profits. Also, several sportsbooks cover top elections and political events, allowing bettors to shop for the best odds and get maximum value for their wagers.
Instead of getting into arguments about political matters, why not find a good sportsbook and put your knowledge about politics into use.