What is Over/Under betting?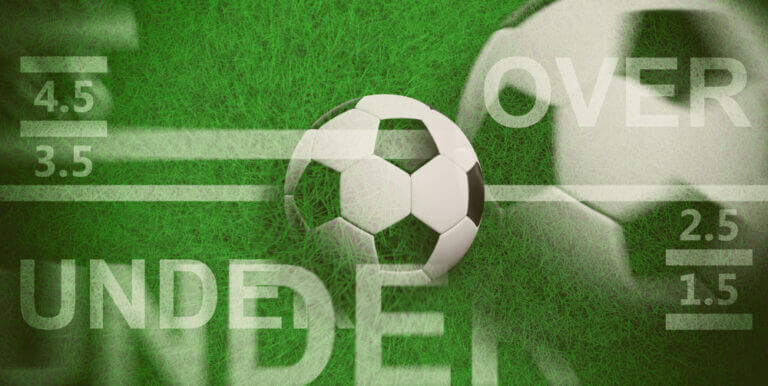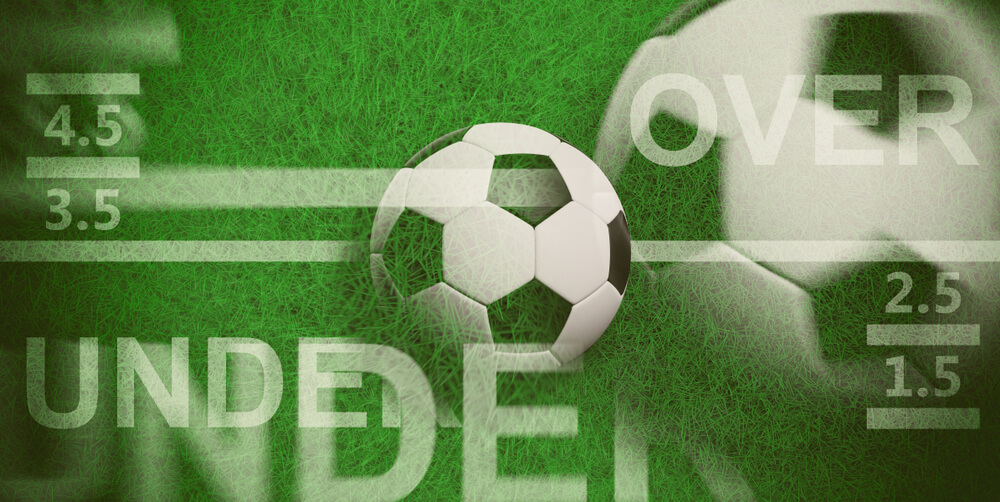 The times that are now behind us were such that a player could only play the final outcome of a match. Then, it was mandatory to play a minimum of four games on one ticket.
Until a few years ago, the main thing was to wager on the sum of points or goals. Here, a player could only win or lose a wager. In today's modern world, there are indeed many bookmakers' wagering markets. Sports bookmakers strive not to restrict their customers. They give them as much freedom as possible to choose the best markets.
If you have ever had contact with sports wagering, it is not possible that you have not encountered moneyline, handicap, and over/under betting types. You can most often use over/under betting in American sports and tennis, but it is equally common in football matches. Over/under bets have different names depending on the country in which they are used. In the United States, this type of betting market is called "total" or "OU" for short. If you are registering on the site of this country, it would be useful to know that this name represents an over/under bet.
Over/under betting is essentially a wager in which you predict the total number of goals or points at a particular sporting event. The online bookmaker keeps appropriate statistics according to which it will present the value or number of points for a given sporting event. Also, the sports bookmaker determines the odds for a given match.
The player can choose whether to wager that the sum of points or goals will be over or under what the bookmaker will offer. If he hits correctly, he wins the wager. But if the result does not match the bet predicted by the player, the invested funds are lost. A third outcome is possible as well. That is that the actual number of points is identical to the number of over/under wagers. In that case, there is a so-called "push" situation. The push situation means that the sports bookmaker is obliged to return the invested funds to the player.
---
Why punters should do Over/Under betting?
There are a lot of benefits that you will notice in our review regarding over/under betting. We will, first of all, highlight the flexibility of wagering that this bet will give you.
When we say flexibility we mean all the available options that have this wagering market. If you are not sure who will win the match, this is a great bet for you. You don't have to predict the exact result of the sporting event.
One more thing, this is a 50/50 wagering market. So, the chances are equal that you will win the wager and lose it. This is because over/under betting does not involve a draw like 1×2. If the outcome of the match matches your wager, the invested funds will be returned to you. The ease of wagering is another thing that appeals to beginners. But, don't be fooled by this, even experienced players use this wager regularly by applying winning strategies.
---
Maximize your advantages with Over/Under?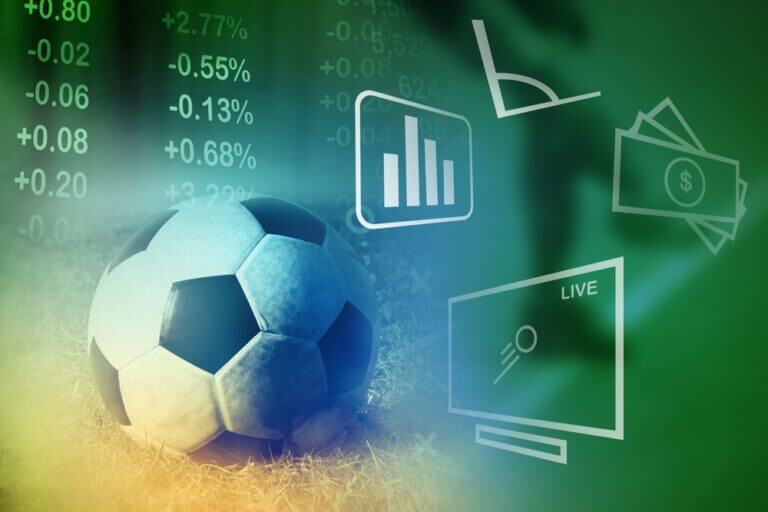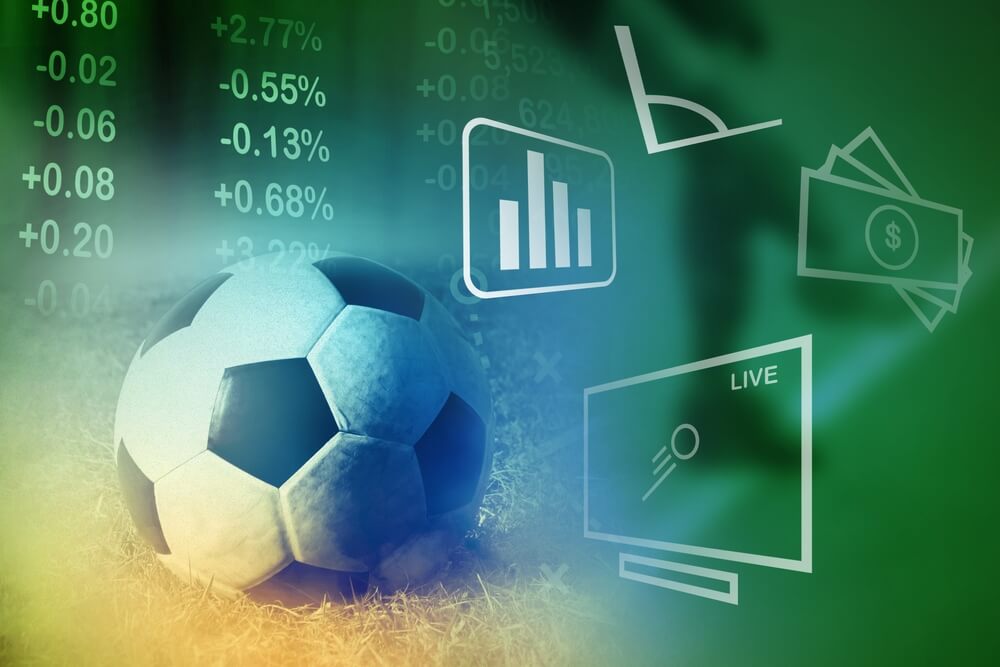 Now that you are familiar with how over/under betting works, we can tell you some tips on how to maximize your winnings. We will introduce you to certain factors that you should pay special attention to.
First, check the list of players who have suffered an injury in the past. If they are not the main striker for a team, they will probably have problems scoring goals. On the other hand, if a key defensive player is not participating in the match, the team will most likely concede more goals at that sporting event. Other factors that you should pay attention to and that can affect the outcome of the match are:
weather conditions (especially wind)
whether it is an offensive or defensive team
what is the philosophy of the team (score more goals/receive as few goals as possible/or keep a draw result)
For many sports but mostly for the lower score category like football, sometimes players will be able to bet on multiple over/under lines for the same bet. The standard line of overall results in football events is + -2.5. But sometimes players will be offered to place a wager on other lines like +-1.5 or +-3.5. In this case, players may choose to bet on a standard line of + -2.5 and which they think will be an easy gain.
But, since players mostly want to improve their prediction, it happens that they decide on an over/under betting from higher or lower lines where they can be paid much more if they hit. We recommend taking risks to make more profit, but not always and not too much. Finally, we will mention that coaches play a huge role in matches and that you should pay special attention to this with over/under betting. If you bet on the under and the team has a coach who pushes a great result, there is a high probability that you will lose.
---
Over/Under betting example
This is a 2-way type of wager where you can either win or lose money. The most common type of this wagering market offered by sports bookmakers is 2.5 O/U.
Let us now introduce you to 2.5 over/under betting through the example of one football match. The match between Barcelona and Liverpool ended with a score of 2:0 after the standard 90 minutes of the game. If you wager over 2.5 in the bookmaker, your ticket will be lost because the result is less than that. But, if you wager on under 2.5, you would win with the current result. You will if it were 0:0, 1:0, or 1: 1 too, but not over this.
In this table, you can see when your 2.5 O/U would win and when it would lose.
| | | |
| --- | --- | --- |
| | Under 2.5 | Over 2.5 |
| Win | A total of 1 or 2 goals | Over three goals |
| Lose | More than 2 goals, or 3 and more | Two or less goals |
---
Pros/Cons
We have prepared for you three advantages and three disadvantages of this wagering market. You can read them in the lists below.
Advantages:
You have a 50% chance of winning. In the over/under betting market, the draw has no effect as with the 1×2 bet type. So, you either win or lose. If the result matches your bet, your funds will be refunded. So, you're not losing money again – you're at zero.
Under wagers have a chance to win at the very beginning of the match. The match starts with the result of 0:0. The same result can remain until the end of the match unless something goes wrong.
Over bets bring excitement. Most players wager on over and expect a lot of goals. In matches like this, the excitement of the people who bet is at the very top. The goals of one of the teams are constantly expected.
Disadvantages:
Big margins are set by sports bookmakers. Considering that these wagers have a great chance of winning a certain sports bookmaker can set high betting margins. In this case, you can expect to get less by making such bets.
Risk of developing wagering addiction. Something that is good and easy carries with it the risk of developing an addiction. That is why we have prepared a special section on responsible wagering for you below, which you should read.
Many factors affect the victory. Injuries, weather conditions, etc. can cause a certain team to score more or fewer goals than expected. So, you need to take all the factors into consideration during over/under betting. However, you can be completely ignorant and win a wager with the help of pure luck.
---
Odds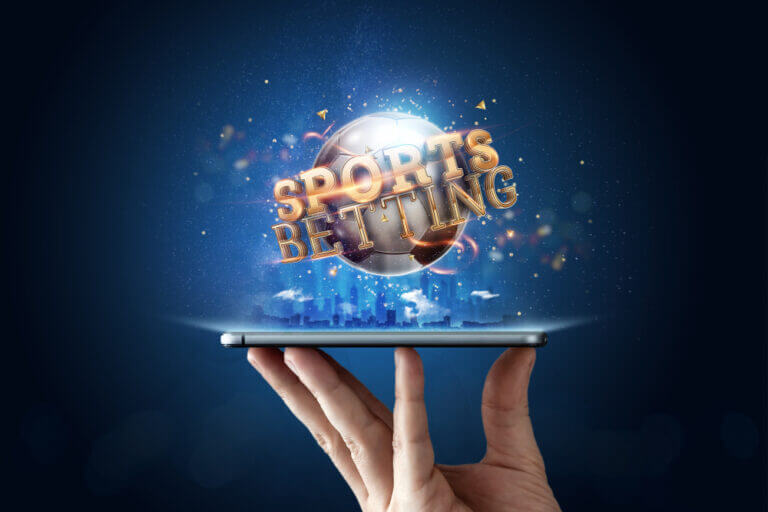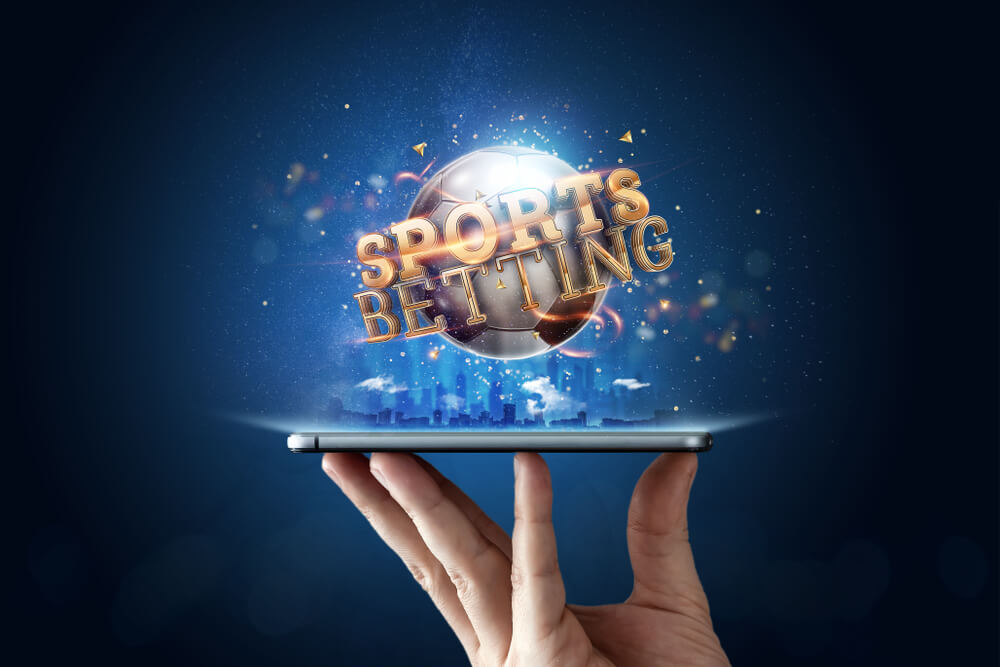 Now that you are familiar with all the basics of this wagering market, we will introduce you to over/under betting odds. In addition to the basic offensive and defensive statistics of the teams participating in the sporting event, odds creators take into consideration many other factors when setting O/U odds.
For example, a lot of players prefer to bet on over because they enjoy seeing a lot of goals. Their excitement doesn't stop until the end of the match and oddsmakers know about this. That is the reason for lower odds on over wagers.
The amount of money invested on O/U wagers during a certain period can determine the amount of odds too. If more players are wagering on over, it is possible that the bookmaker will increase the odds on the under in order to attract users to this type of wager as well. On the other hand, if more players have placed a bet on the under, there may be an increase in the odds on the over in order to attract players. We need to mention that you can increase over/under betting odds by using the Combo boost bonus. You can find more about this promotion in the part of the text that explains the bonus offers.
---
Over/Under offers and promotions
Bookmakers provide their clients with regular promotions to keep them on the platform and encourage wagering. Therefore, if you use O/U in sports matches, you can expect to be adequately rewarded for it.
First, the bookmaker will offer you a welcome promotion with certain bonus money that you can use on over/under betting. Each platform determines how many times you will have to place O/U or other wagers before withdrawing money. That's not all, see the rest of the bonus offers below.
Online bookmakers can offer you a Combo boost bonus that will work on combined bets. Here you can add several other bets to your over/under betting market and get certain bonus odds. By increasing the odds on the ticket, you also increase your potential winnings. A cashback promotion is another offer you can expect. If your predictions are not successful in a certain period, you do not despair. The cashback bonus is there to make up for lost bets and get your money back. This refund is usually in the amount of 5% of lost bets.
Finally, we mention that you can also secure your O/U wager. If you are not sure how many points will be scored in the match, you can use the wager insurance option. If you lose, the invested money will be returned to you. Sports bookmakers may allow you to insure bets at any time at an appropriate surcharge.
---
What are the alternatives to Over/Under
If besides over/under betting, you want to try other wagering options, we have prepared two solutions for you. We suggest you try the accumulator wagers and live betting and find out why below.
Accumulator (combined) wagers
It is one bet that usually contains a minimum of 2 matches and a maximum of 15 different sporting events. Therefore, various wagering markets, including over/under, may be included in the systematic bet. The combination of several different events leads to an increase in odds. The odds can reach their maximum in this type of bet. If one or more events in the accumulator are a draw, the wager will not be lost. But, if at least one outcome is lost, the entire systematic wager will be lost too. We consider it a great alternative because it provides higher winnings as opposed to individual bets. Also, it will give you over/under betting only in combination with other bets.
Live sports wagering
Real-time wagering on sporting events brings with it a whole new experience for players. Pre-match betting can also be very exciting, but live betting brings with it uncertainty from minute to minute. In sports where there is a live betting option, you will see the O/U market available. However, pay attention because the odds can be constantly changed, and find the best moment to place a bet.
---
FAQ – Over Under Betting
How can I place an over/under wager?
Placing an O/U wager is the same as placing any other bet. Of course, you need to be registered and have enough funds in your bookmakers' account. Then, go through the available pre-match or live sporting events and find the one where this market will be available. After checking the odds, it is necessary to select the over/under wager. On your ticket, you can check if the bet has been transferred. Then, enter the desired amount you want to bet on. Confirm your wager and wait for the result or the final number of points of your sporting event.
Is it possible to make over/under multi-wagers?
Of course, you are also given this opportunity. Most sports bookmakers will allow you to make your multi (parlay) wager. This is a bet in which you combine several different betting markets. So you can choose to have over/under, handicap, moneyline, and other markets on one wager slip. This is how you increase the odds that will accumulate. But, if you lose your handicap wager, your over/under market also automatically fails.
Can I cash out a still-to-be-settled wager?
The cash out feature means that you can return money from your bet at any time during the event you wager on and placed a certain stake. Some bookmakers will allow you to return stakes in instalments. Other bookmakers will allow cash out of the entire stake only. The amount you will receive depends on the time at which the sporting event takes place. If you request a cash out too late, you may receive less than the funds you originally deposited.
Can I use my mobile for over/under betting?
Whether you will have this option depends exclusively on the sports bookmaker where you have registered. So, if the operator's site is mobile optimized and customized, you will have the option of mobile over/under betting. Some platforms will also offer applications through which you can place your wagers. This is a great benefit.  The wagering experience is much better when you have an app that will work perfectly on your mobile device. So, if you want to wager through a mobile, make sure your bookmaker is mobile optimized or has an app.
Should I expect to win every wager I make?
No. No matter how well you study the match you are placing an O/U wager on, you are not guaranteed to win. This is because the success of teams depends on many factors that we cannot predict and know in advance.
---
Responsible gambling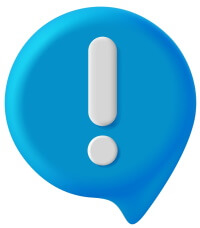 Apart from the fact that over/under betting, like any other, can be fun on the one hand, it is our duty to warn of the possibility of developing negative consequences. When we say negative consequences, we mean the development of betting addiction problems.
Addiction can occur for many reasons. Above all, those players who are greedy and eager to make quick money are endangered. They very often do not take care of their bank account which leads to excessive spending. However, there are no rules. Every person is exposed to the danger of developing a wagering addiction.
That is why online sports betting companies provide various services to their members to prevent the occurrence of negative consequences. They remind players that they must behave responsibly and that sports wagering is first and foremost a form of entertainment. Sports bookmakers give players the option of deposit limits, self-exclusion options, stake limits, and more. In addition to these options, they provide users with the opportunity to resolve their betting addictions and generally refer them to specialized institutions that deal with this problem. If you want to avoid potential victimization from wagering, we advise you to set limits on the time you spend on your bookmaker's site.
---
Recap of Over/Under betting market
Over/under betting has a lot of good sides. First, it is easy to use and provides flexibility in wagering. You will not be required to accurately predict the outcome of the match and there. Also, there are plenty of tips that can help you win this bet. Given that the chances of winning or losing are 50/50, O/U compared to other markets is often chosen among players.
However, there are many factors that can affect the outcome of the match, so take care of that as well. Also, as you may have read, there are bonuses that will further increase your chances of winning. Bonuses can also give you back funds that have already been lost. We will emphasize that the over/under betting market is for each recommendation.