New York Knicks vs Memphis Grizzlies betting tips and predictions NBA. Scoring the ball was never really an issue for the Grizzlies last season, even when their best player Morant was out they had other players stepping up. They finished the season with the 2nd best offense in the NBA averaging 115.6 points per game, which is 9 points more than what the Knicks were giving up. 
New York Knicks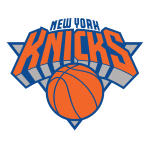 Finishing the season as only the 26th best offense in the NBA last year encouraged the Knicks to go all out in free agency this summer and as a result they signed Jalen Brunson from the Dallas Mavericks. That should fix some of their scoring issues, but it remains to be seen if their defensive chemistry will be impacted by this. New York's staple last season was their defense as they allowed the 6th lowest number of points per game at 106.6.
Teams had a hard time scoring against them and I think they won't move on from that strategy too much as that's the style of play head coach Tom Thibodeau prefers. After a 3-1 record in the pre-season, expectations are high going into Memphis on Wednesday. The Knicks did win their last 5 road games and are 6-1 ATS in their last 7 vs Western Conference opponents.
Memphis Grizzlies

The Grizzlies exceeded all expectations last year finishing with the 2nd best record in the regular season, but now it is time to build on that as the young squad led by Most Improved Player Ja Morant has yet another year of experience under their belt.
The home form was a particular highlight for this team as they won 14 of their last 17 games at FedEx Forum. Covering the spread is another specialty of this team, they ended the year with a 27-6 ATS record which made bettors a lot of money.
The question is can they deliver yet again this season? Their preseason record was 3-2, although it's hard to quantify just how much that means considering they played the Orlando Magic twice and the Detroit Pistons once. In head-to-head meetings the Grizzlies are 8-2 SU over the last 10 games vs New York.
New York Knicks vs Memphis Grizzlies Predictions & Odds
I'm expecting the home team to come out with a lot more energy here, after all they do have a 10-4 ATS record in their last 14 games vs Eastern Conference teams. New York will need some time to build chemistry as they insert Jalen Brunson into the offense. Until I see that happen, I am not ready to back them on the road. Go with Memphis.
They went over 117 points in 42 of 81 games played, however in 4 of 5 preseason games they scored under 110 points which tells me that they are far from hitting their peak on offense and it might take them a couple of weeks to do so. On the other hand the Knicks have already shown their gritty style of play in the preseason holding 3 of their 4 opponents to 100 or less points.
It's a game of contrasting styles, last season both games went over the projected total of 226.5 points set for Wednesday's game. That number will be tough to reach as both teams try to find their rhythm early in the season, so I think going with the under is a safer bet here.