What is Neteller?
Before we can entertain the thought of Neteller betting, we must understand Neteller. You may already know that it's an internationally acclaimed e-wallet. Let's see what new information we can bring to the table.
With over 23 million users worldwide, Neteller is one of the most popular e-wallets ever launched.
It's owned by the Paysafe Group, which also owns Skrill and Paysafecard.
The ease of use for Neteller betting is primarily thanks to partnerships with major payment networks like Visa and Mastercard.
In Canada, pretty much all betting sites accept Neteller as a payment method. The same goes for many of the mainstream online merchants too.
You may use Neteller for your day-to-day financial transactions. It's suitable for sending and receiving money in a wide variety of currencies, including CAD.
---
How Does Neteller Work?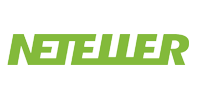 In simple words, Neteller works like an electronic "wallet". It does the same thing your wallet does. You store money in it and spend from there where appropriate. Although many of you may compare it with a bank account, it's actually very different.
Bank accounts are subject to a lot of regulations from the governments. As a result, they can go into mass partnerships with vendors. So, direct bank transfers are not really a viable option for you if you want to go beyond the mainstream scope. Real money gambling, for example. That's where e-wallets like Neteller come into play. Neteller betting has been around for more than 20 years now. The trend might not be as old in the Canadian context but it's still a tried and tested method for payments.
In fact, when you use Neteller, you get to select whether the funds are for gambling or regular use. Coming back to how Neteller betting works, you first need to open a Neteller account. We'll take you through the process step by step in an upcoming section.
Once you get the account, you need to top it up. Thankfully, the method offers a wide array of payment methods including credit cards, debit cards, other wallets, and even vouchers for the top up. After you're done topping up, all there is left for you to do is start searching for the perfect Neteller betting site. We've already fast-tracked the process for you. You can just pick a brand from our offered list.
---
History of Neteller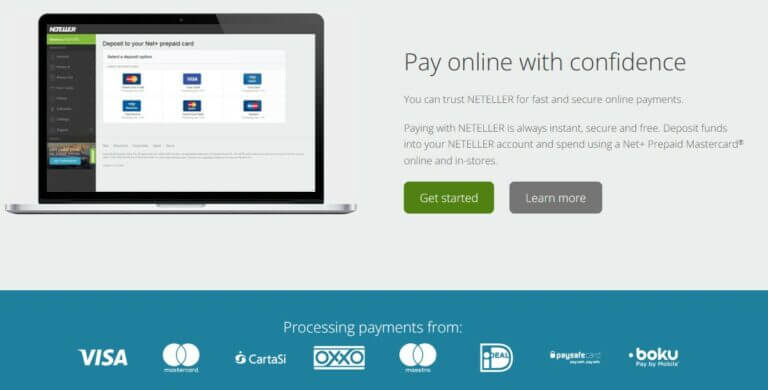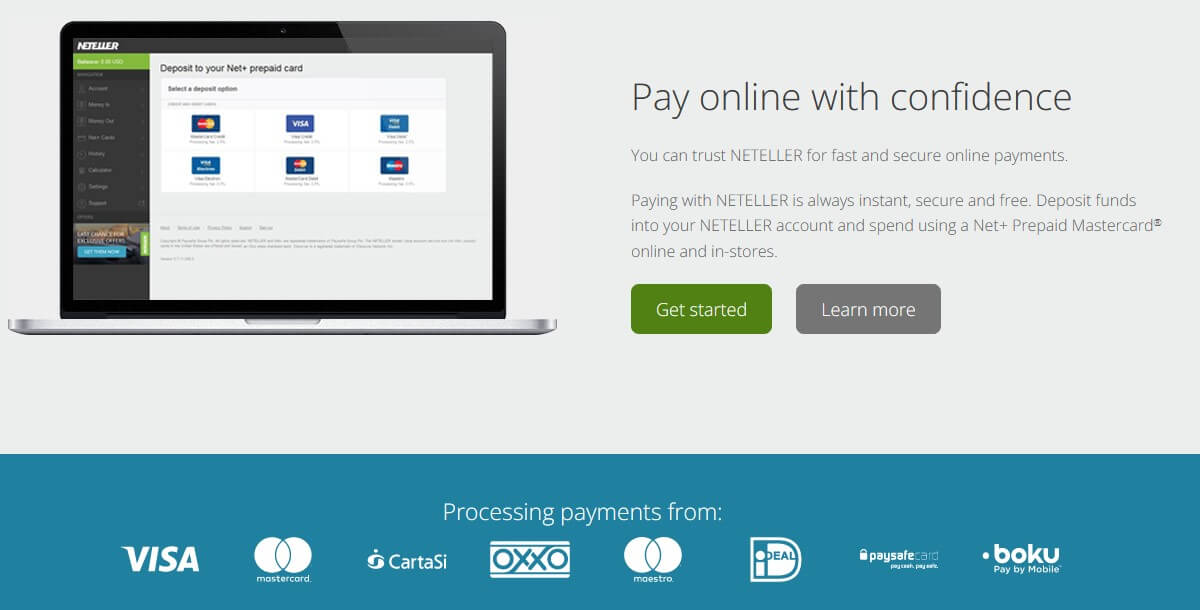 Neteller has quite a rich history. It was founded way back in 1999. It was one of the biggest launches of that time, after Netbanx Ltd's launch in 1996.
You'd be very happy to know Neteller PLC was first created in Canada! As soon as it came into operation, the payment method started processing gambling payments.
Within a few years, Neteller became one of the most trusted and reliable online payment methods for Canadian punters. Considering the growth of business and the future of the iGaming industry, Neteller decided to move its headquarters to Isle of Man in 2004.
In 2005, Neteller PLC and Netbanx Ltd. were merged to become Neovia Financial PLC. It launched a new era for online gambling payments. Later in 2011, Neovia was rebranded as Optimal Payments. Finally, the merger between Skrill Group, Optimal Payments, and Paysafecard resulted in the mother company, Paysafe Group Ltd.
---
Neteller in Canada
As you already know, Neteller started its journey right in the heart of Canada.
So, it's only obvious that it's a widely used payment method in the country. Canadians use it all the time to send money, receive money, pay merchants, and most importantly, pay Neteller betting sites.
CAD is one of the many currencies supported within the Neteller space. The platform can also convert any currency into CAD before crediting it to you and vice versa.
---
Advantages of Using Neteller
Neteller has been a prominent name all over the world for a very long time now. So, the residents of the world are very much acquainted with its advantages and unique characteristics. If you're new to this paradigm and not sure what benefits you may get from Neteller, keep reading.
Ease of Use
Most people try to refrain from online payments due to the technical complexity. From signing up for a method to carefully dialling in the settings, it's too much for some people. Neteller, on the contrary, has done a wonderful job of bringing the world together.
Starting from the sign up process, Neteller betting might be one of the most straightforward things you do in your life. Pretty much all of the operations can be done within a few clicks.
State of the Art Security
Security is another pain point for many users. They just can't trust the method to take care of the payments securely. Well, with Neteller betting, you don't have to think about that. Being a 20+ years old payment method, Neteller has proved its security over and over again.
The thing we like the most is that your funds are stored in a separate account. It's a completely isolated account that no one but you has access to. Well, technically Neteller officials have access to it too, but they don't use it for internal finances.
Moreover, to keep you keep the funds secure from hackers or money launderers, Neteller has deployed top-notch AML and KYC protocols.
The abundance of Neteller Betting Sites
If you don't think this is one of the biggest reasons to use Neteller, we don't know what is. Pretty much all iGaming sites in Canada are Neteller betting sites. So, if you want a foolproof payment method, this is the way to go.
---
Neteller in Betting
Neteller has always been good at gambling payments. The business took off based on betting and it's still one of the largest processors of gambling payments all over the world. So, there's no doubt about the capabilities or proficiency of the method in Canada.
---
How to Deposit and Withdraw Using Neteller?
Let's go over the deposit and withdrawal process at Neteller betting sites in Canada. Spoiler alert: If you've paid online sites before, you may already know the steps!
How to Deposit into Neteller Betting Sites
Deposits are fairly straightforward with Neteller betting sites. Before you can do it, you need the Neteller account itself ready to go. If you've already taken care of that, let's see what a deposit looks like.
Choose a bookmaker from our list. These are all verified by our experts.
Sign up if you don't have an account. If you do, log in.
Visit the deposit page on the website and choose Neteller from the list.
Enter your deposit amount.
On the payment portal, log into your Neteller account and authenticate the deposit.
How to Withdraw Using Neteller
Neteller is free from the issue lots of other electronic payment methods face. The lack of withdrawal. Neteller is a perfect method if you want to withdraw funds from your betting account. In fact, the process is the opposite of a deposit. Let's see what that is.
Log into your betting account. If you still haven't verified it, now would be the time. Otherwise, you can't withdraw real money funds.
Visit the withdrawal page. It might be a subsection of the payments page or a dedicated page. Select Neteller if it's not selected already.
Enter the amount you want to deposit, enter your email address, and any other information the Neteller betting site may ask.
Confirm the request. Now, you may have to wait anywhere between 24 hours to a few days for the betting site's processing. Once done, the money will show up in your Neteller account immediately.
---
How Secure is it to Use Neteller in Betting?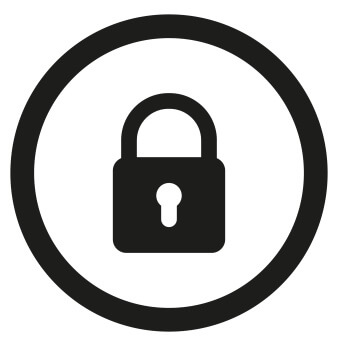 Neteller has pretty much created its entire business model based on gambling payments. It's only normal that it has spectacular security features for the gamblers of the world, including Canada.
Neteller is one of the very few electronic payment methods that offer 100% guaranteed payments. It's very confident that your payments will go through thanks to the anti-fraud tools. It's extremely hard to fake payments or intercept them.
Moreover, the KYC process ensures that only verified gamblers can use the payment method. There are no fake accounts. So, if someone tries to pull something illicit, Neteller will have the records. Last but not least, the online payment portal where you authenticate transactions is secured with SSL 256-bit encryption.
---
How to Open a Neteller Account?
So, you're getting ready for some serious Neteller betting. But you need a Neteller account before you can do anything. So, let's dive into the process of signing up for Neteller.
Step 1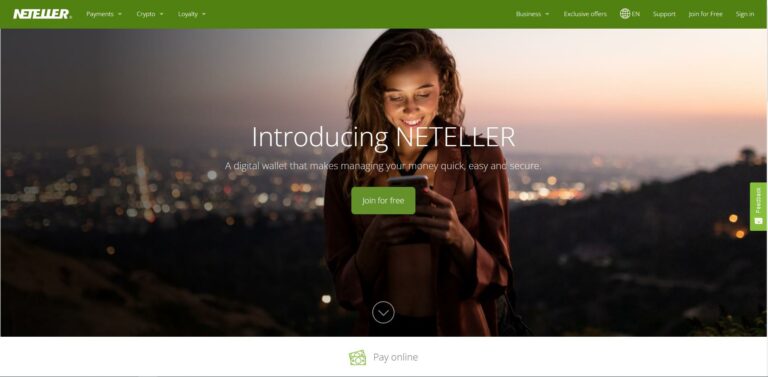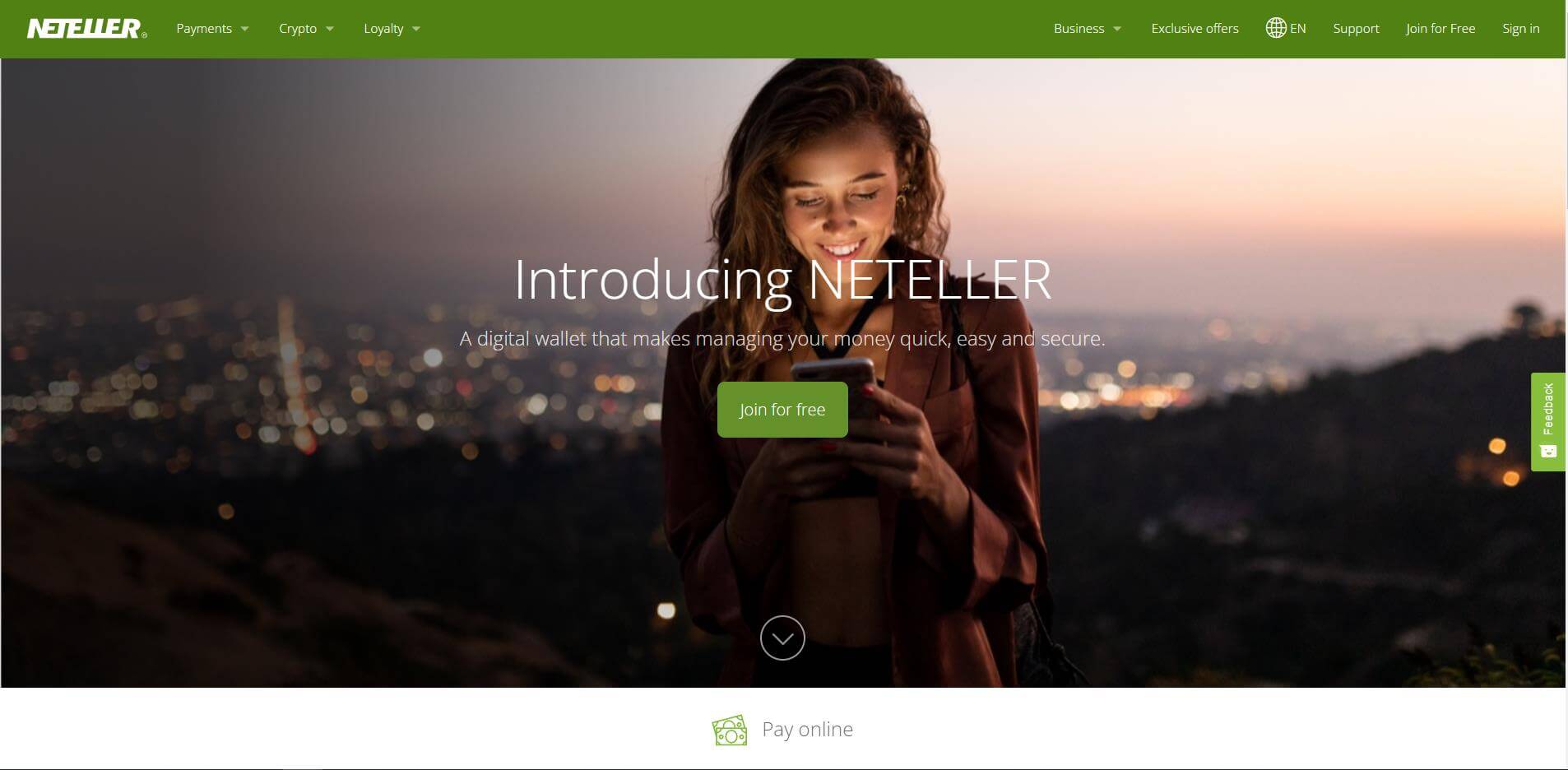 Go to Neteller's Canadian website and press "Join for free". This is the registration button.
Step 2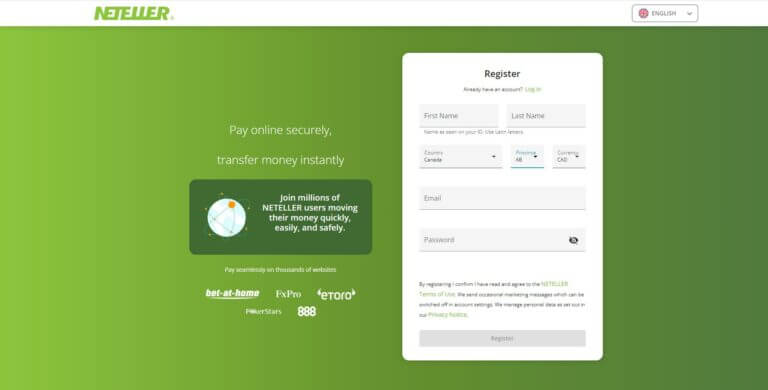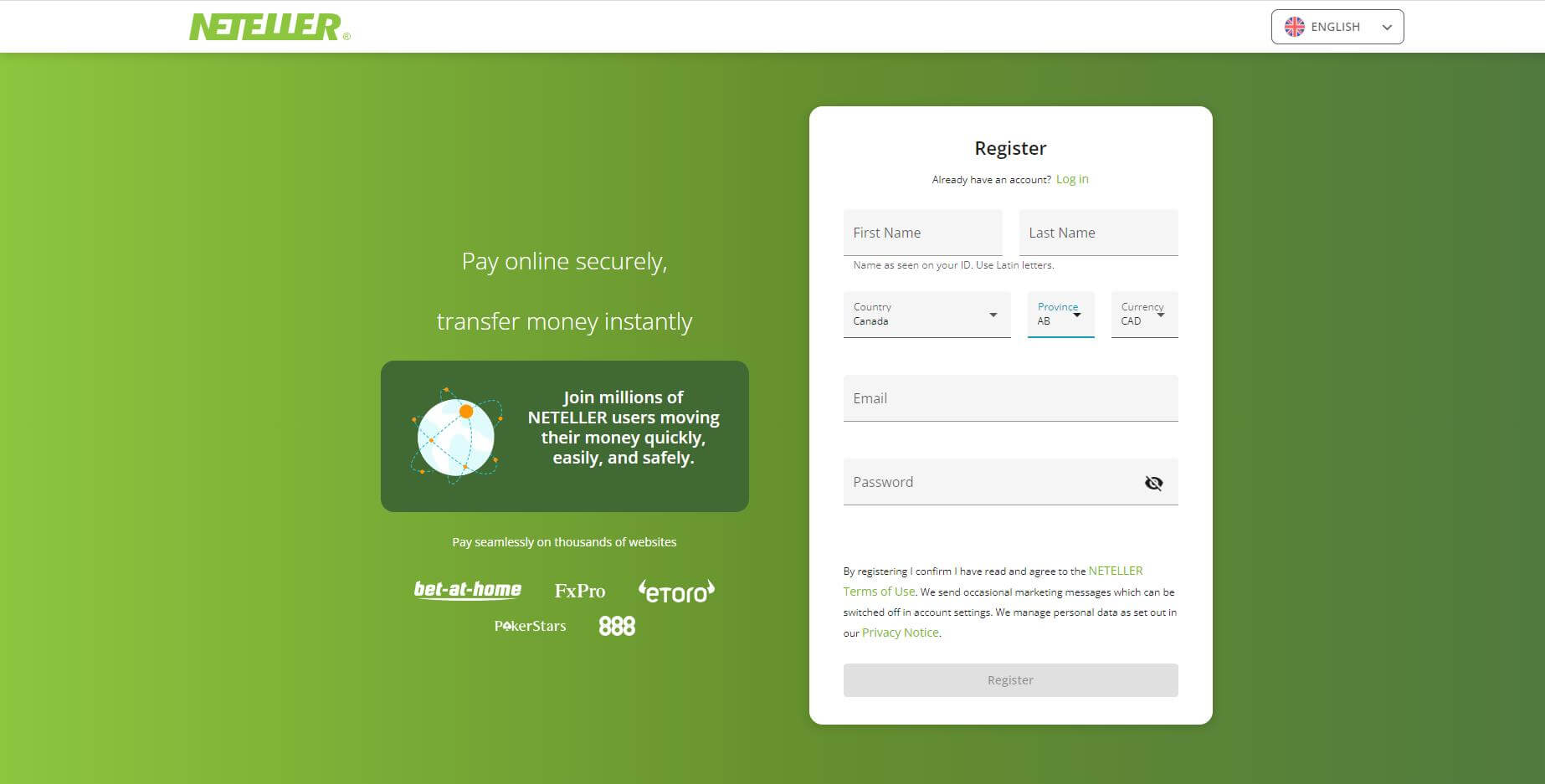 On the 2nd step of the registration process, you need to enter your name, country, and currency. In this case, the country is Canada so you also need to select the province. Then, enter your email address and select a password for future logins.
Step 3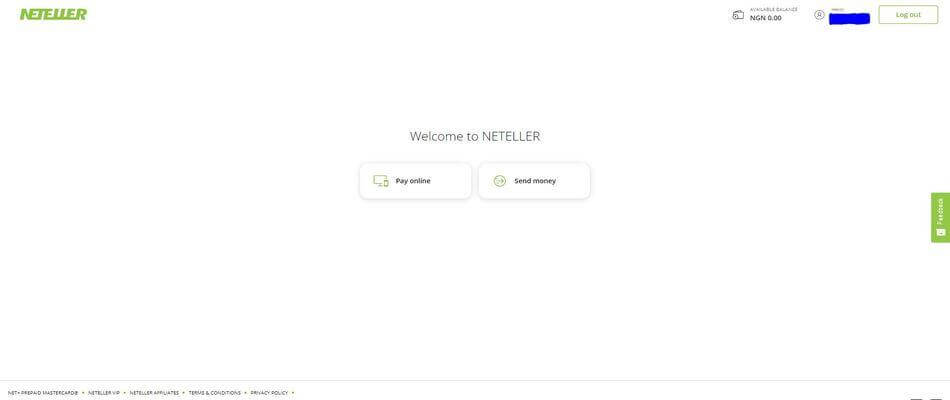 Your account is already registered. You can start paying the Neteller betting sites right away. The account interface may look like below.
Step 4
From here on, you can use Neteller for gambling. However, if you don't verify the account, you're missing out on a lot of unique features. Neteller Loyalty program is certainly one of them. Also, you get higher limits and lower fees for the transactions.
The verification is a standard KYC process. You need to provide copies of your ID, utility bill, and payment methods to register as a verified Neteller user.
---
Fees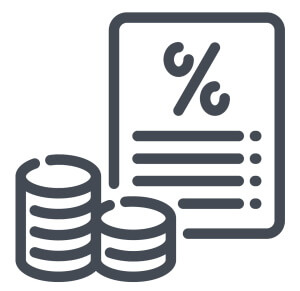 From what you've read so far, e-wallets look amazing, don't they? It's because they are. They're fast, they're secure, and most importantly, they get the job done no matter what. However, there's a drawback to using Neteller betting sites.
The fees.
No, we're not talking about the fees you have to pay at betting sites. Rather, it's the fees you have to pay for topping up your Neteller account and vice versa. In our experience, most of the Neteller betting sites don't impose any fees for deposits or withdrawals.
If you visit the Neteller website right now and navigate to the fees page, you'll find the complete list of deposit and withdrawal options on your account. For deposits, the majority of the methods charge 2.5% of the amount. Paysafecard may charge up to 5%.
For withdrawals, the fees are $10 for bank transfers, up to 7.5% for Visa/Mastercard, $12.75 for Wire transfers, 2.99% for money transfers to other Neteller accounts, and 3.49% for Skrill.
---
Alternatives to Neteller
If it's the fees that threw you off, we understand. Or, you may have any other reason not to use Neteller betting in Canada. Whatever it is, you will need alternative payment methods. As we're trying to create a complete guide, why don't we list some alternative payment methods for you right here?
Credit/Debit Cards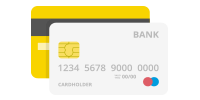 Credit and debit cards like Visa or Mastercard are some of the safest bets you can take for betting. Almost all betting sites all over the world accept these payment methods. Some countries may not accept credit card deposits anymore but debit cards are still very good.
Moreover, you can withdraw funds from the bettings sites too. The money will go directly into your bank account. Isn't that neat?
Prepaid Vouchers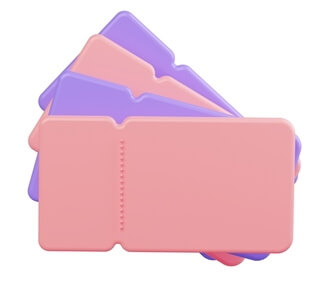 Vouchers are awesome if deposits are the only thing you're concerned about. You get complete anonymity when you use these vouchers because you can buy them for cash and use the PIN/code on them to deposit.
The drawback is, obviously, that you can't withdraw funds from your Neteller betting site account. For that, you'll still need an alternate method.
Other E-wallets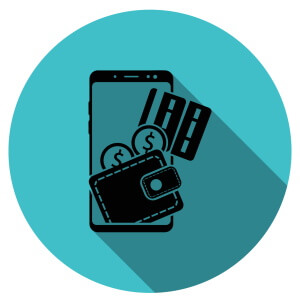 If you're particularly not using Neteller betting, then you might be interested in other e-wallets. In our opinion, e-wallets are the best payment gateways for betting. Canada is full of options including Interac Online, Skrill, PayPal, and whatnot!
Bank Transfers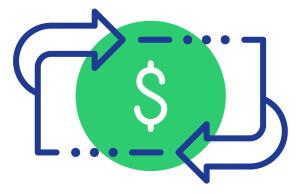 Of course, how can we forget bank transfer methods for betting? And when bank transfers are concerned, the first obvious name that comes to mind is Interac e-Transfer. Then, there are iDebit, Instadebit, Trustly, and lots of other methods. Pretty much all bank transfer methods are suitable for deposits and withdrawals at Neteller betting sites.
---
FAQs: Neteller Betting Sites
Is Neteller a safe payment method for
betting in Canada
?
It is. Millions of people from all over the world have put their trust in Neteller betting sites and the payment method. It offers top-notch website encryption, great KYC protocols, and the parent company is regulated by the FCA in the UK. So, yes, Neteller is extremely safe for betting.
What are my deposit/withdrawal options for Neteller betting?
The deposit options are pretty much limitless. Every major payment gateway you can think of in Canada is available for Neteller deposits. Visa, Mastercard, GiroPay, NetBanking, Paysafecard, Visa Electron are just some of them.
Is there verification necessary for the Neteller account?
It's not "necessary" per se. But verifying your account will result in higher transaction limits and lower money transfer fees. As for Neteller betting sites, verification is indeed necessary before real money withdrawals.
What are the fees for Neteller betting?
There are no fees for Neteller betting. But there are fees to keep your Neteller account operational. For example, you usually have to pay a 2.5% every time you top up your Neteller account. Also, withdrawals may incur up to a 7.5% fee.
What's the action plan if payment is declined?
That's an unlikely thing as Neteller promotes 100% guaranteed payments. So, if your payment is declined, check if your account has the necessary funds or not. If yes, contact customer support of the Neteller betting site first.
How long do Neteller deposits take to go through?
No time! The deposits will go through as soon as you pull the trigger. We mean authenticating the transaction.
How long do withdrawals take from Neteller betting sites?
Neteller is able to process the payment immediately. However, the Neteller betting site will have a processing period and it might vary between 24 hours to a few days.
---
Tips for Neteller Betting
If you haven't realized it already, using Neteller is a very straightforward and easy process. So, you might think that what's more there to share? Well, let's see if we can add some additional value to your Neteller betting with our guide.
Take Your Time
It's a rule that goes for pretty much every instance of life. You must know what happens when you try to rush things. Everything just goes wrong! So, when you're depositing or withdrawing from Neteller betting sites in Canada, keep your excitement in control and double-check everything.
Calculate the Fees Beforehand
One of the many things that we like about Neteller betting is that you can learn about the fees directly from the website. So, it's very easy to dig up whatever fees you may have to pay in the long run. Knowing the amount in advance can help you figure out if there's a better payment method for you or not.
Ensure the Availability of Neteller
As unlikely as it may sound, you may notice that not all betting sites are actually Neteller betting sites. So, before you dive into the website with everything you have, make sure Neteller is, in fact, an offered payment method.
Know the Limits
Both Neteller betting sites and the payment method itself will have limits. For Neteller, you can increase the limit by verifying your account. As for the betting sites, you have to read the T&C section carefully or ask customer support.

---
Summary: Neteller Betting Sites
Neteller betting in Canada is already very much popular and it's only destined to pick up the pace in near future. Neteller is an excellent e-wallet for all kinds of electronic payment needs. If you can't seem to find the best Neteller betting sites for you, just refer to our list.