Ontario: The Latest Addition to Canada's Betting Paradigm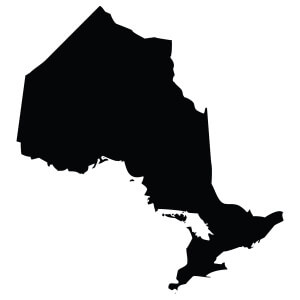 If you search for "is sports betting legal in Canada" right now on any search engine, the first few SERPs may include news about Ontario. It's because it's the first province to legalize online sports betting and it's all set to roll out on April 4, 2022!
It's all thanks to the Safe and Regulated Sports Betting Act that allows individual provinces to regulate their markets. In retrospect, the Canadian government is walking the path the US has walked a long time ago.
As of now, the Alcohol and Gaming Commission of Ontario is issuing licenses to the finest offshore and local bookmakers to cater to the Ontarians. On top of the already available Proline lottery, punters can expect a ton of new bookmakers after April of 2022.
According to the latest press release, 9 sportsbooks have secured the license to operate in Ontario. It includes top international names like BetMGM, DraftKings, Unibet, and BetRivers!
---
Is Sports Betting Legal in Canada? – A Definitive Guide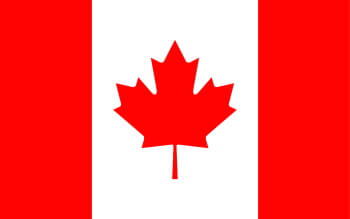 We're pretty certain that you're on this page because you're concerned about whether is online betting legal in Canada or not. If you asked this question, let's say 2 years ago, the answer would've been very vague.
But thanks to the C-218 Bill that passed as of August 27, 2021, provinces are now able to regulate the gambling market as they see fit. Every province has its own regulatory body, similar to the Alcohol and Gaming Commission in Ontario. So, is spots betting legal in Canada? The answer is both yes and no. It comes down to how the provinces decide to approach the question. The provincial lotteries, however, have always been legal and they'll remain this way in the coming future too.
Let's try to draw up a few scenarios to understand what does "Yes and No" mean for an answer. Betting on sports at licensed land-based bookmakers is completely legal. The same is true for online casinos. If your province has one, or more for that matter, you're welcome to push your luck a little.
Online betting, on the other hand, is very much unregulated as of now. Even though the provinces now have the law on their side to regulate the industry, most of the authorities are turning a blind eye. Ontario is one of the first provinces that is actively regulating online gambling. So, technically, betting at offshore licensed bookmakers as well as local bookmakers licensed by the state is completely legal. The key element of this statement is the "licensed".
Following up on that statement, betting at unlicensed sportsbooks is outright illegal. It doesn't matter if the operator is based within the country or somewhere else. Interestingly, it's the unlicensed sportsbooks that have the biggest market share in Canada. It's all thanks to the previously unregulated nature of the industry. But as the C-218 Bill is in motion, we hope that the unlicensed operators will be eradicated over time. Or, brought under the regulation with a license. Whatever works better.
Whatever the legislation says, our advice to Canadian punters is to always stick to licensed bookmakers. No matter how lucrative the bonus offers are or how long the odds are, you should never bet at an unlicensed operator.
---
Where is Online betting Legal in Canada?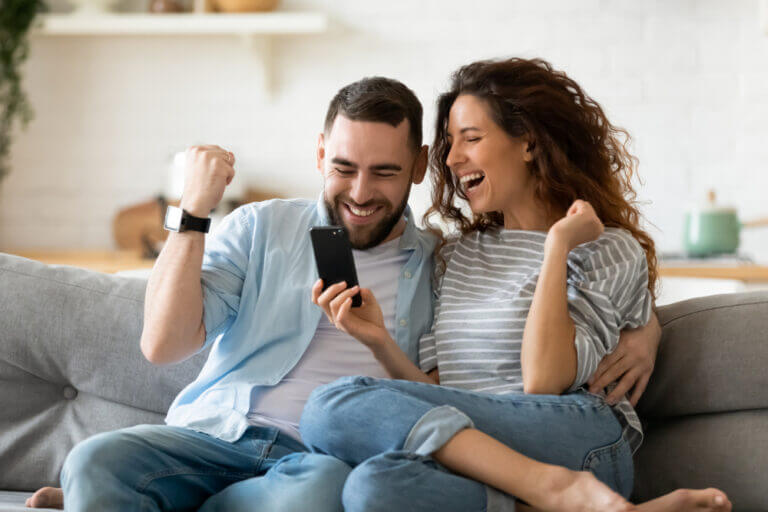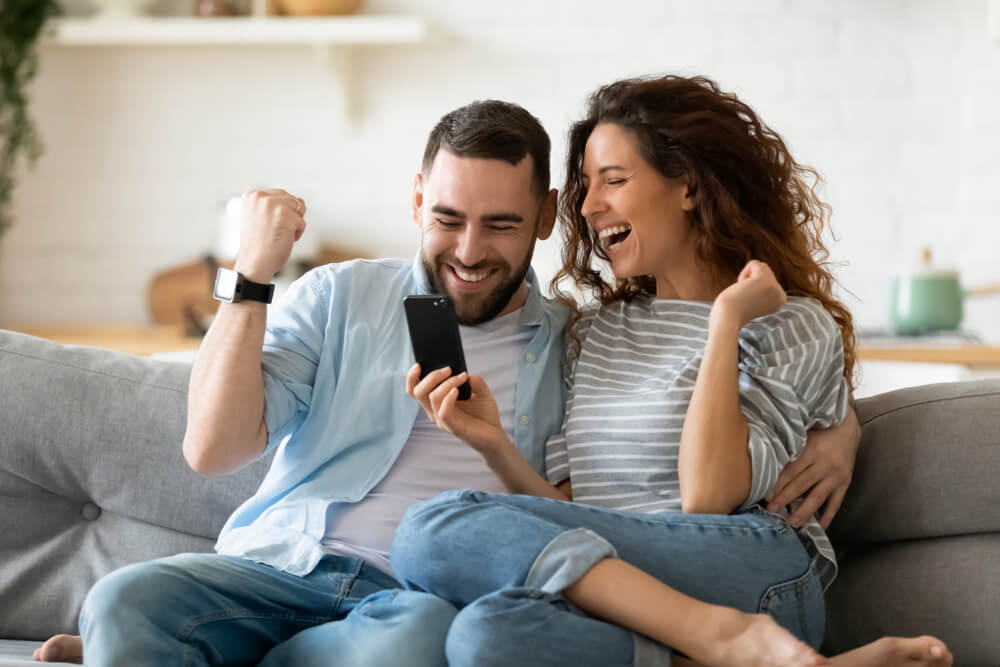 Now that you know what the C-218 Bill is all about and how the gambling regulations work in the country, let's take you through the provinces where betting is legal. As we know provincial sports lotteries are "definitely legal", let's stick to them for now.

Quebec
The mostly French-speaking province has its own lotto madness facility lined up. It's none other than the ESpcaceJeux! Interestingly, the website also has casino games, traditional sports betting events, poker rooms, and bingo rooms!
The website is operated and licensed by Loto Quebec, a crown corporation in the province. If the punters get into any kind of dispute, it'll be handled by the Government of Quebec directly. Needless to say, it has already started offering single-game wagering to the punters as of August 27!
Ontario
The Proline platform was already there as the provincial lottery program in Ontario. Proline+, which is technically the "real sportsbook" is also live as of August 27. It operates directly under the Ontario Lottery and Gaming Corporation and has been in business since 1975!
Needless to say, the website also includes various sports events for betting, casino games, instant win games as well as plenty of lotteries.
Atlantic Canada
Covering the provinces of New Brunswick, Nova Scotia, and Prince Edward Island, the Atlantic lottery is one of the largest state-owned betting platforms. The website contains iBingo, Instant Wins, Video lotteries, Casino games, and whatnot! The corporation is even certified by the World Lottery Association!
British Columbia/Manitoba
Is sports betting legal in Canada, you ask? Try asking, is betting legal in British Columbia?
If you happen to live in BC, you must know about BCLC, the British Columbia Lottery Commission. It operates the PlayNow.ca website where you can find lots of lottery tickets, hundreds of online slots, all types of sports betting, dedicated poker rooms, and bingo rooms.
Interestingly, another rendition of the PlayNow website is available for gamblers in Manitoba too! The same games and events are offered in Manitoba too but it's operated by the Manitoba Liquor and Lotteries Corporation.
Alberta
PlayAlberta.ca is the designated state lottery as well as an online gambling hub for the punters of Alberta. It's one of the most beautiful state-owned websites where all features are very smartly placed for the visitors.
Interestingly, PlayAlberta is partnered up with GameSense, a responsible gambling organization for the punters of Alberta.
Saskatchewan/Yukon/NW/Nunavut
Operated by the Western Canada Lottery Corporation, Sport Select is the designated gambling portal in the western part of Canada. Unlike other provinces, online casino games are yet to come as a standard offering. The Sport Select website only has sports betting options for now.
---
Provincial Lotteries vs Offshore Bookmakers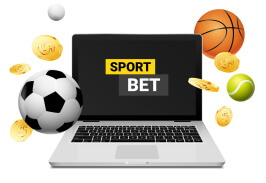 By now, you have the answer to the question, is sports betting legal in Canada. The new question is, should you stick to the provincial lotteries only, or should you explore the offshore bookies?
If you want our honest opinion, the offshore sportsbooks are far better in terms of quality and inclusiveness. It's no wonder because private organizations will almost always outweigh government counterparts. It's just how things are.
The primary reason we prefer offshore bookies is that the odds are better, you get access to more sports, more tournaments, and they offer more payment methods. You also get live streaming and live betting on more sports in comparison to provincial lotteries.
---
Benefits You Get from Offshore Legal Betting Sites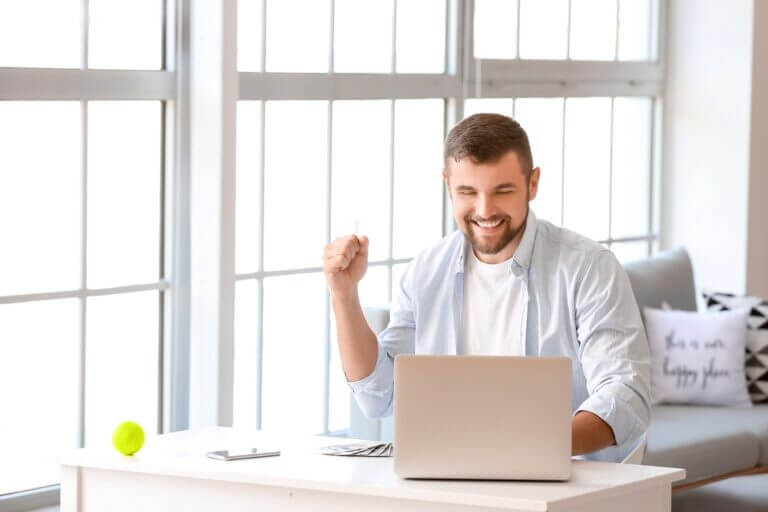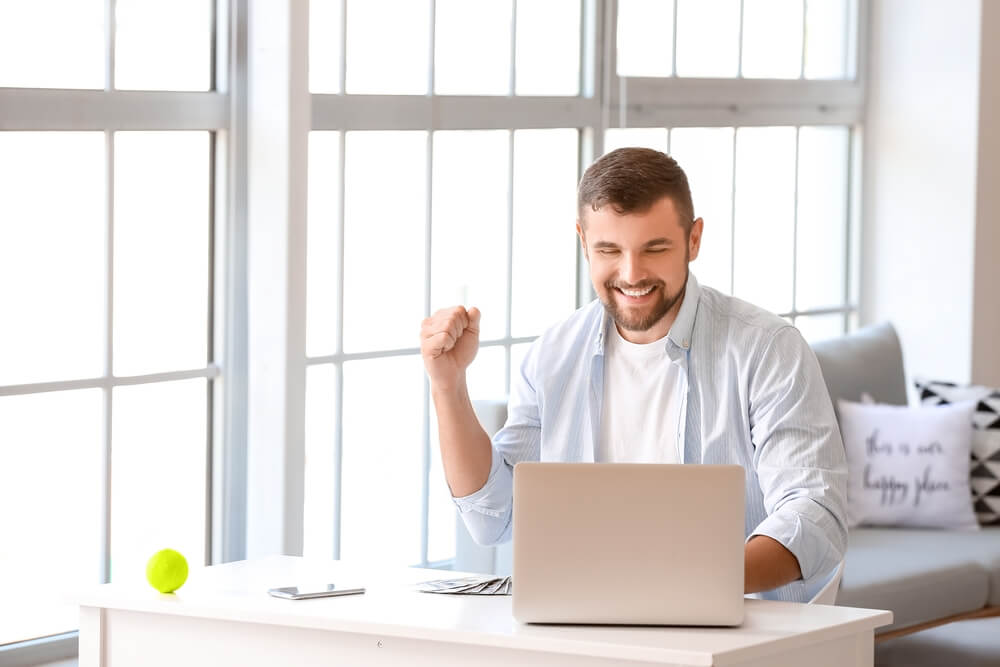 To justify why offshore bookies are better in Canada, we're going to list the benefits of legal betting sites in the country. If you've been waiting to learn more about them, this is your chance to go crazy.
More Options for Betting
In recent years, the sports betting industry has improved a lot in the international scene. Most modern betting sites are now equipped with thousands of markets for pre-match betting, live betting, virtual sports betting, and even eSports betting.
In comparison, the provincial lotteries house only a few tournaments at a time. A lot of them don't offer live betting at all.
More Money Line Options
Money line bets are the simplest of the bunch and they usually offer the longest odds. When that happens, you can expect to make some substantial gains given that you do your research. In simple words, a money line bet allows you to place money on whether a team/player will win, lose, or draw.
On the contrary, you get money line bets at provincial lottery websites too, but the scope is very limited. It doesn't scale well at all when compared to the offshore betting sites.
Better Points Spreads
Points spread betting is considered one of the most complex ones out there. But it's the first choice for most veteran punters. It's because if you place the bets right, you can win regardless of the outcome of the actual match.
When compared to legal betting sites in Canada, the provincial lotteries just can't hold their ground. The options are limitless at offshore bookmakers. Pretty much every market comes with a points spread variant and they allow you to utilize your knowledge of the sport.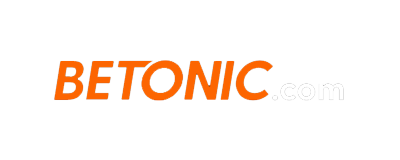 Large range of betting options
Casino games and Live Casino
free deposits and withdrawals
Parlay Goes All the Way
Up until the C-218 Bill, the only thing you could do in Canada was parlay betting. It's the betting culture where you put more than one selected in a single bet. The only scenario where you win is when all of the selections are correct.
At provincial lottery websites, most of the parlay options are quite limited. You can only pick from a list of pre-selected events by the bookmaker. But when you bet on an offshore bookmaker's site, you get more selections to pick from.
Spectacular Prop Bets
Prop bets or proposition bets, whatever you might want to call it, is a great way to diversify your betting experience. Most premier online bookmakers offer an array of prop bets for the punters and it differs massively from one operator to the other.
In provincial lotteries, you're more likely to find only a few bets over and over again. We won't be surprised if you found 2 exactly the same prop bets on 2 different lottery sites.
At the offshore bookmakers, on the other hand, prop bets are as versatile as they can get. You're very unlikely to find the same market twice.
---
Is Sports Betting Legal in Canada for Single Games?
As we discussed your options for Parlay bets in Canada in the previous sections, it only makes sense that we cover single-game betting too! Before the Bill C-218 had passed, Canadians were not allowed to make any single bets on any markets!
It might come as a surprise if you're only familiar with the international betting scene. But that was not the case in Canada. This rule was put in place to improve on unfair betting practices. The logical explanation is that you can't fix multiple matches at once to facilitate personal gains. Hence, you must have to select multiple matches in your bet.
Thankfully, you don't have to deal with this dreaded regulation anymore in Canada. The newest bill not only gives power to the individual provinces to determine is sports betting legal in Canada or not but also legalized single-game betting! Before the bill was passed, you could still place single bets but only at offshore bookmakers. All provincial lotteries as well as the bookmakers who were licensed in Canada offered Parlays. The minimum number of selections was 3! It means you had to place money on at least 3 matches at once!
Some provinces would impose even higher minimum selection requirements at times. Sure, it may have been a good measure to control match fixing or other unfair practices. But it was surely not fair to the honest punters because guessing 3 outcomes is definitely harder than guessing.  Now, not only offshore bookmakers but also local state lotteries allow single game betting. Experts are saying that it will launch a whole new era of legal gambling in the country. Primarily because the punters who have nothing to do with match-fixing can now bet in peace.
If you're looking for the best betting sites for single game betting in Canada, we can help you find them. Just check out the list below.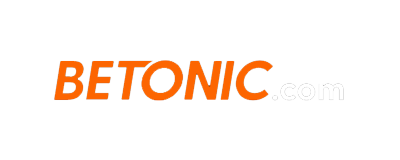 Large range of betting options
Casino games and Live Casino
free deposits and withdrawals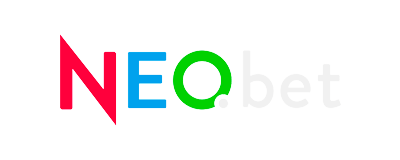 Innovatives Design
Very good App for iOS and Android
Nice Welcome Offer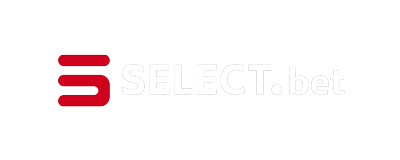 Wide range of betting options with good odds
Live center with individual design options, like Multi-View
No App for download but strong mobile Version
Previous Attempts to Make Single Betting Legal
If you thought this is the first time someone has tried to legalize single match betting, you'd be wrong. Back in 2012, a Member of Parliament at that time from the New Democratic Party (NDP) pushed a bill to legalize single bets.
At that time, it had support from major provincial governments including British Columbia, Saskatchewan, Manitoba, and Ontario. Although it passed through the house with good support, the Senate turned it down. The partially injured spirit of the bill decided to strike back again in 2016. This time, the new president Justin Trudeau shot it down again as he envisioned a liberal government. The cannabis reform motion took precedence over the legalization of online gambling.
Interestingly, sports leagues that pretty much pull the most heat in sports betting were against the attempts. Why? No one knows. These sports leagues include NHL and MLB from the USA!
How Did it Work This Time?
You might be wondering, if the attempts to regulate online gambling failed in the past, is betting legal in Canada now? The answer to that question is "almost yes". We know it's not a satisfactory answer. You have to understand the background of the C-218 bill that passed in 2021.
In 2018, the Supreme Court of the United States discarded the Professional and Amateur Sports Protection Act. This actually resulted in lifting the limited scope of single match betting in Nevada! Since the verdict of the Supreme Court, 13 more US states came forward and legalized single game betting. It resulted in a huge boost in revenue. New Jersey alone took $4.55 billion in just 1 year!
All of these changes that made betting more prominent in the US influenced the lawmakers of Canada to pass the bill this time.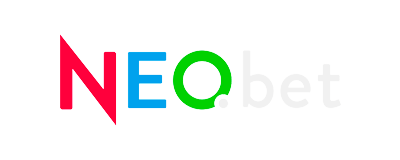 Innovatives Design
Very good App for iOS and Android
Nice Welcome Offer
---
Is Sports Betting Illegal in Canada?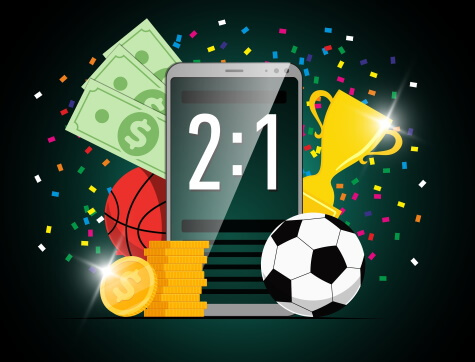 If you're still wondering about is sports betting legal in Canada, we've tried to answer the question as best as we can.
Interestingly, we didn't give an exact answer! It's because everything comes down to what the operator is trying to achieve and what the punters are looking for in that particular province.
For example, land-based betting establishments that have a license from the province's government are completely legal. Anyone over the age of 19 and walk in with an ID and start betting for real money. Online betting is still technically "legal" because the industry is not fully regulated. The offshore betting sites that boast at least 1 proper license are welcomed in the country with wide-open arms.
As it was near the beginning of this guide, betting at sites that are not licensed is still a criminal offence. If you've been betting at an unlicensed site without realizing it, you should stop immediately. You've read enough about the C-218 Bill already. At this moment, it primarily targets the betting paradigm in Canada. However, most offshore bookmakers on our lists have a casino section as well. And those are all full-fledged casinos with entire suits of games!
So, as long as the betting site you're opting for is licensed in Canada or by any other recognized jurisdiction, you're good to go. If you prefer casino games over sportsbooks, you can check out the following list of casino sites.
---
The Canadian Law on Gambling and the Criminal Code
To put your mind at ease for once and for all, let's discuss things about the Canadian Criminal code and how it translates for online gambling.
The first notable clause is where it says single bets are "unlawful". Interestingly, there have been no trials on punters who placed single bets on offshore bookmakers before the days of Bill C-218. It's because the international gambling market was unregulated back then. To some extent, it still is.
The criminal code simply doesn't define whether the "no single bets" law applies to overseas corporations or not.
Regulation and Licensing in Canada
Another important part of the legality question for bookmakers or online casinos is the licensing. All individual states now have the power to grant licenses to a prospective bookmaker or casino.
Before any other organizations had the power to grant any licenses, there was Kahnawake Gaming Commission. It was established way back in 1996 with a goal to regulate online gambling all over Canada as well as the land-based gambling establishments in the Kahnawake territory. Even now, if you find an online casino or an online bookmaker with a Kahnawake license, you can sign up and start real money transactions. However, it's best if you verify the license on the KGC website beforehand. Because you never know to which extent a fake gambling site will go to earn your trust.
Another interesting thing about the Canadian criminal code is that it doesn't apply to online gambling at all! It was one of the main reasons why Bill C-218 was passed in the first place. It now empowers the provinces to regulate it and take necessary actions if need be.
Another interesting thing about the criminal code is that there is an amendment that allows charities and religious organizations to offer luck-based gambling, such as raffles. But it must be done with computer software.
---
Is Sports Betting Legal in Canada? How Did Things Change Over the Years?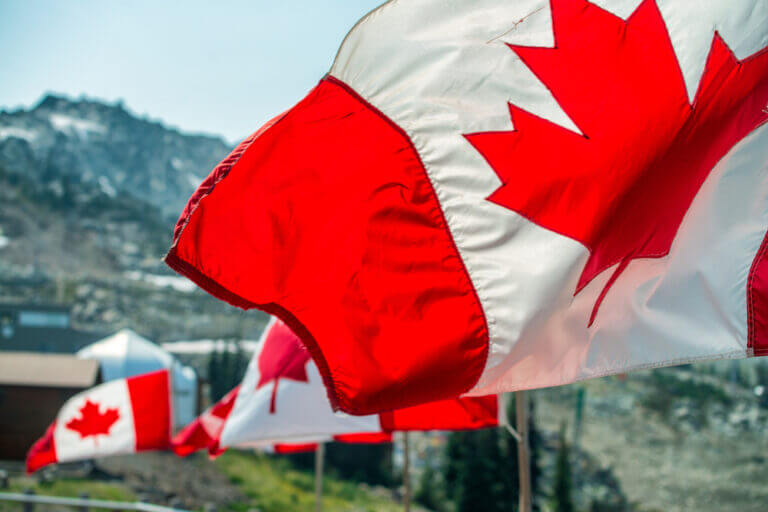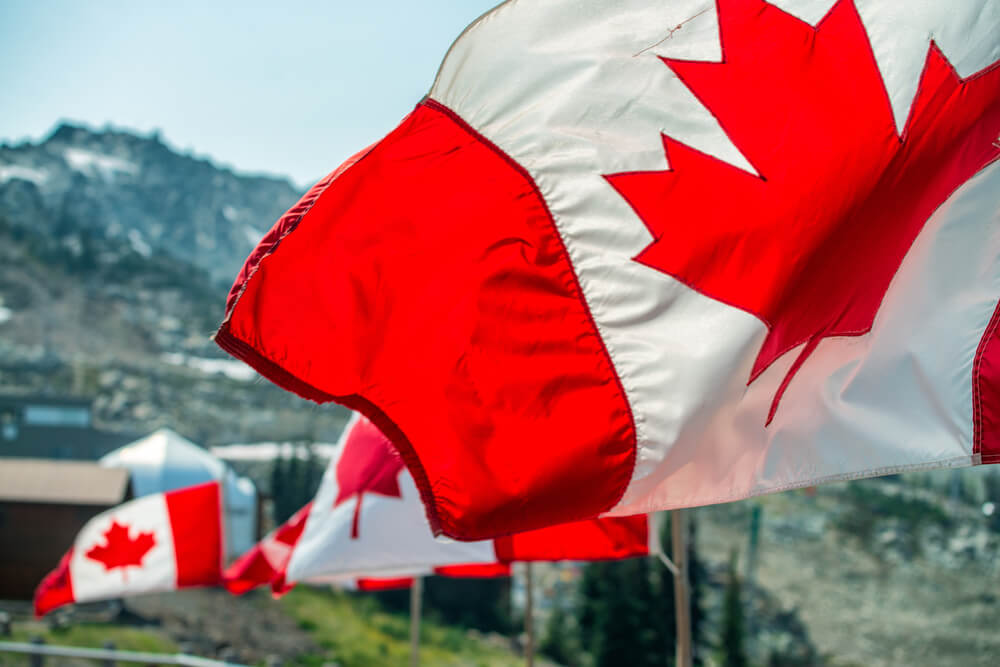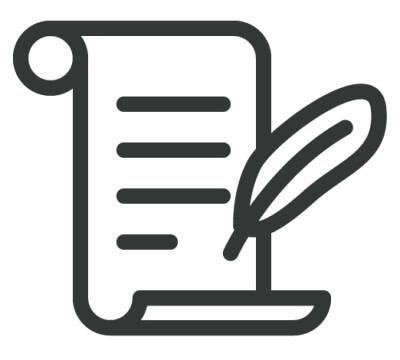 If you want meaningful events in the gambling history of Canada, you have to go back to 1892. That's when gambling was made illegal in the country for the first time. We can go even more in the past up to 1497 and 1380. But we think those contexts don't really apply anymore.
Coming back to the 1892 Canada ban on gambling, it was primarily done due to the stiff religious beliefs and morals of that time. Although the intentions of the legislators' were good, it resulted in an unprecedented rise in unlawful gambling in the underground network.
A few years later in 1900, the government legalized Bingo for charity purposes. It may not have been much but it was a step in the right direction at that time. Raffles were legalized at the same time too.
10 years later, in 1910, the government decided to legalize horse racing. It may have been the massive boom in horse racing culture in the UK at that time.
1925 marks a very important year for the question is "is sports betting legal in Canada". The answer from 1892 to 1925 was no. But in 1925, the government allowed gambling activities to be performed at public events like town fairs and exhibitions.
In 1969, lotteries were made legal. That's when the massive growth of the lottery industry in Canada start to flourish. Needless to say, lotteries have been a major source of revenue to the provincial governments too.
In 1970, the government gave full power to the provinces to grant licenses and regulate gambling as they see fit. Now, don't confuse it with the latest Bill because this one is for online betting.
1989 marks another big year in the history of the Canadian gambling paradigm because the first land-based online casino started its journey. It was the infamous Crystal Casino in Winnipeg. Unfortunately, it was closed in 1997.
Since the late 90s, Canadians started to show interest in online gambling. That's when the offshore gambling platforms started to penetrate the market.
As you can see, Canada has a very rich history of gambling. It's one of the many reasons why answering the "is betting legal in Canada" question is so hard at times.
---
Let's Determine the Future of Legal Betting in Canada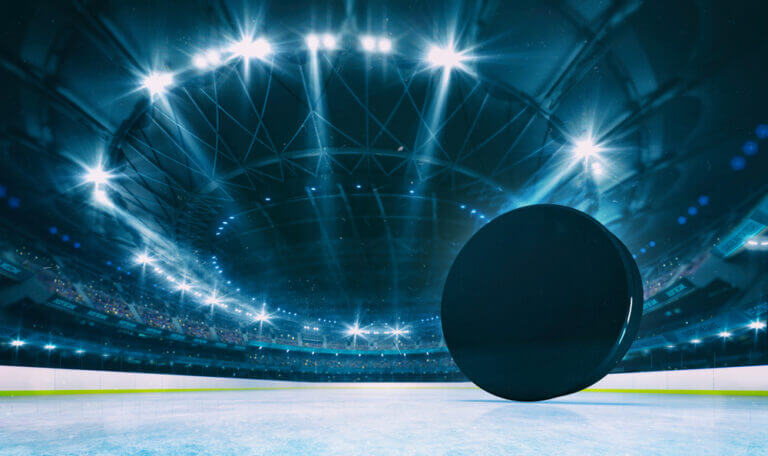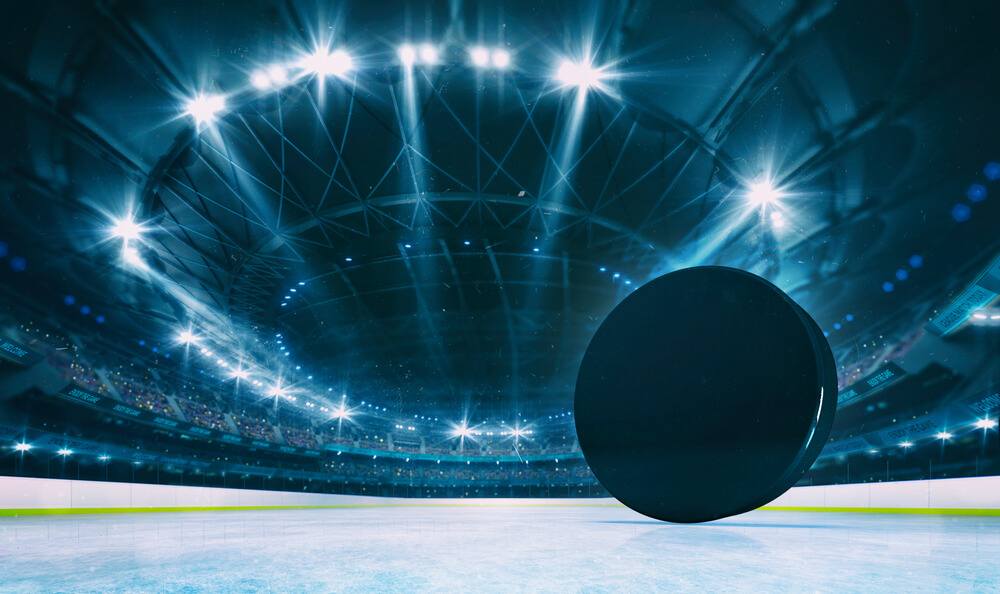 Needless to say, it's the C-218 bill that takes the torch for the future of legal betting in Canada. Individual states now have the authority to do whatever it wants with online betting. Each of them will create new laws and standards for the bettors and players of the province.
Although it's too soon to claim anything bold, we can surely hope that better days are coming for the Canadian gamblers. If what Ontario is doing is anything to go by, we can expect hundreds of international operators coming into the country with a full itinerary of services.
For starters, names like FanDuel, DraftKings, BetMGM are already starting to pop up in Ontario. It's only going to bet better from here.
---
Kahnawake Gaming Commission – The Knight that Held the Fort

Before, if you asked the question "is sports betting legal in Canada", we had to refer to the Kahnawake Gaming Commission to answer it. The organizations came to life in 1996 through the hands of Kahnawake Gaming Law. It was and still is a tribal entity enacted by the Mohawk Council of Kahnawake.
Over the years, KGC has licensed over 50 gambling sites. The majority of the operators are online casinos but it also has plenty of sportsbooks on retainer. In fact, one of Canada's largest bookmakers, Sports Interaction boasts a license from KGC. Interestingly, even the federal government of Canada doesn't have any jurisdiction over Kahnawake Gaming Commission. It allowed the organization to grant licenses to operators that it saw fit for the audience. A lot of the licensees are, in fact, not based in Canada.
It might sound like the KGC is a big deal when it comes to the betting scene in Canada, which is true. But there's another side of the coin. The government of Canada may not have any authority over KGC, but it doesn't recognize it as a valid regulatory authority as well.
So, technically, KGC has been operating from the shadows all these years.
Another interesting piece of information is that bookmakers who are licensed by the KGC are not legal in the USA. It's the result of a 2016 agreement between Kahnawake Gaming Commission and the New Jersey Division of Gaming Enforcement. The agreement states that KGC will not grant licenses to operators who accept players from the USA.
This agreement has been a game-changer in regulating the betting market in the US, especially since many of them tried to enter with a KGC license in the past. But the USA legislature clearly states that a bookmaker or casino must be licensed by the state government in the USA to operate legally.
---
The C-218 Bill vs the Kahnawake Gaming Commission – What to Expect?
Before the bill was passed in 2021, the answer to the question "is betting legal in Canada" was still a yes. KGC was the only authority to regulate the market. It has been working closely with both local and international betting sites to provide a safe and reliable gambling experience to Canadians.
In recent times, KGC has expressed concerns regarding the C-218 bill. The logic behind this is that if the individual states are allowed to regulate online gambling, the operators may disregard the authority of KGC. It may also limit the number of sportsbooks licensed by the commission to operate in territories other than Kahnawake.
Although the concept is not mature enough to claim anything bold at this point, we sure hope that the authorities can work something out between them for the betterment of the punters.
---
The Legal Gambling Activities in Canada
We've talked about a lot of laws and regulations up until this point in the guide. The goal was always the same. To answer your "is betting legal in Canada" question. In this section, we're going to take a breather and look at things you can do in Canada. Of course, things that classify as gambling.

Provincial Lottery Parlay Bets
Sports betting has been legal in the country since 1985 with the exception of single game wagering. You already know about the provincial lotteries and what they do. The biggest offering at those platforms is the parlay bets.
The minimum count for selection was set at 3. But different provincial governments had different visions for their audience. So, the actual number of the parlays varies quite a lot.
You can still bet on parlays as much as you want in Canada, but you also get to bet on single games thanks to the newest bill.
Casino Games
Casinos and casino games have always been prominent in Canada. Most of the operators that KGC granted over the years are, in fact, online casinos. So, it's safe to assume that the number of casino players is just as impressive as sports bettors.
Another reason why Canadians are more comfortable with casino games is the availability of land-based casinos. What started with only 1 casino in Winnipeg in 1989 has flourished into a billion-dollar industry. Pretty much all big cities across Canada have land-based casinos now.
Thankfully, the provincial lottery websites offer plenty of casino games including online slots, table games, and live dealer games. You also get hundreds of scratch cards, bingo rooms, and poker rooms.
Horse Racing
If you've been paying attention, you already know that horse racing was made legal in Canada back in 1910. Fast forward to today, Canada has enough racing tracks to offer bets on horse racing. However, you can't do it over the internet.
What we're trying to say is that horse racing is not mentioned anywhere on the C-218 bill. It still preserves the private tracks' right to offer odds and markets as they see fit.
Lotteries
We've been teasing the provincial lottery sites for so long that we forgot to mention the lotteries. Irony apart, the lotteries Canadian gamblers can enjoy are all brainchild of the 5 lottery commissions across 5 provinces.
As long as you're of legal age, you can buy lottery tickets online using any of the offered payment methods. There are even physical locations where you get your hands on lottery tickets.
Offshore Sports Betting
This is the best kind of sports betting you can hope for. The term "offshore" simply means that the operators are from out of the country. It doesn't matter if the license is from the UK, Malta, Curacao, Gibraltar, or any other jurisdiction. Canadians are welcome at offshore bookmakers.
Up until 2021, offshore bookmakers operated in the county from a very grey area. If you asked the question "is sports betting legal in Canada" back then, it would be even harder to answer it. But the C-218 bill has changed that.
Ontario is the first state to announce a date for launching sports betting. And April 4, 2022! This is historical because no other province has made such announcements ever before.
---
Sports Tournaments Canadians Bet on Most Frequently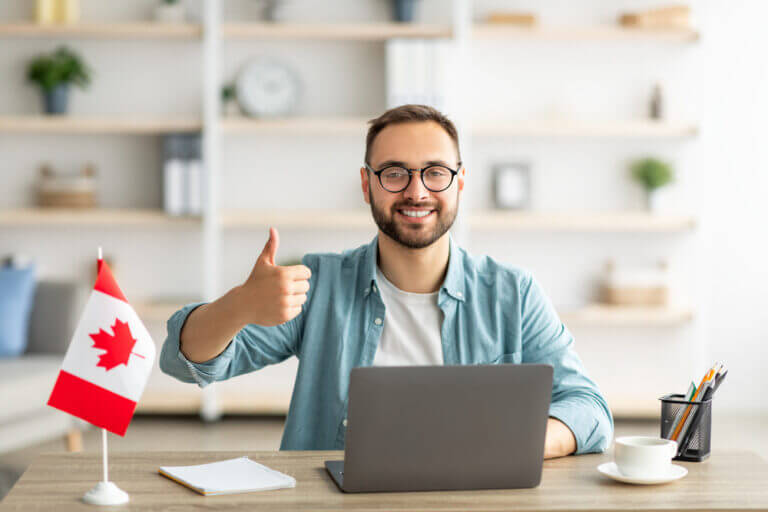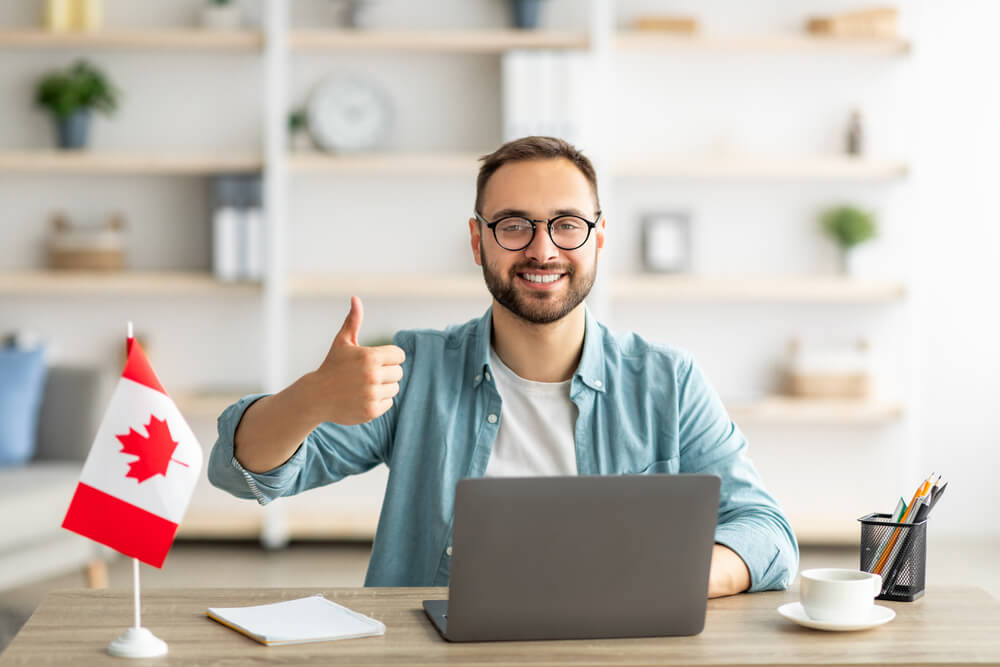 Being so close to the US, the Canadians are forever influenced by the country. In fact, these 2 countries share the longest international border in the world. It spans over 5,500 miles with an obliterating 120 land ports for entry and exit!
Due to similar geographical conditions, a lot of the Canadian and American preferences overlap. Sports is one of them. So, it's obvious by now that the sports betting industry is also influenced by the USA.
In this section, we're going to list the sports Canadians are most excited about.
National Hockey League (NHL)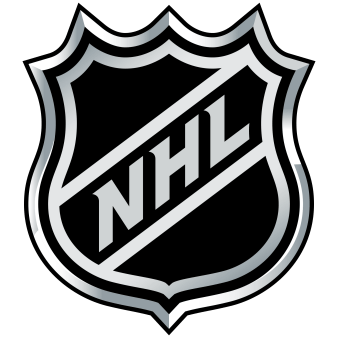 Considering that Canada's national sport is, in fact, ice hockey and 7 teams in the NHL are actually from Canada, it's a no-brainer that NHL is first on our list. The 7 teams are from Toronto, Montreal, Ottawa, Winnipeg, Edmonton, Vancouver, and Calgary.
When betting on NHL from Canada, you can expect to find plenty of money line markets, puck line markets, points spread, and over/under. Apart from these, you'll also get lots of proposition bets at the best offshore bookmakers.
Major League Basketball (MLB)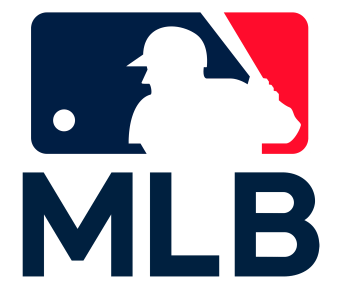 Another hugely popular sports tournament that bettors go crazy for. It's true for Canadians as well. Unfortunately, due to the formation of the league, only 1 team from Canada can play in a season. That's Toronto Blue Jays. Along with all the common markets, futures is a very popular market in MLB.
Canadian Football League (CFL)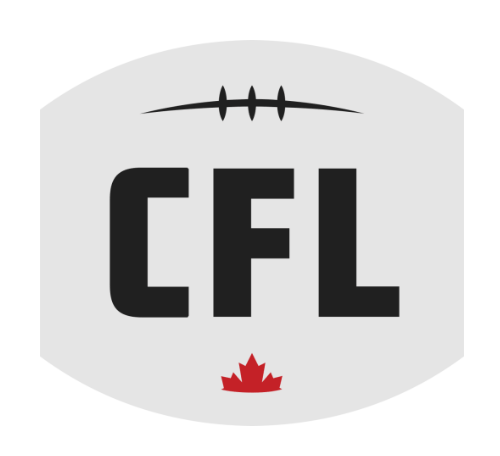 If you're familiar with the NFL or National Football League in the USA, you're bound to know about CFL, especially if you're currently living in Canada. CFL or Canadian Football League has been live since 1958. It actually makes the CFL older than NFL!
CFL might be called Canadian Football League but it doesn't follow the rules of American football entirely. The fields are bigger, the zones are bigger and players get 3 downs!
Needless to say, you can find mind-blowing markets and odds on CFL matches when it's actually the season. All you have to do is visit the Canadian licensed bookmakers.
---
Things You Should Look Out for at Legal Sports Betting Sites in Canada
By now, you should have your answer to the question "is betting legal in Canada". You also know what to expect in the future as well as things you can do in terms of betting.
In this section, let's go over the aspects you should be aware of when you decide to sign up.
The License
We can never emphasize the importance of a license enough. As you already know, betting at an unlicensed bookmaker is strictly illegal in Canada. However, that's not the only reason you should refrain from unlicensed operators.
Firstly, they can't guarantee the fairness of the offerings in any way. If it's an online casino, who's to say that the games are not rigged? Also, the unlicensed organizations don't comply with the standard KYC policy which is extremely important for preventing underage gambling.
Promotions
We may not have discussed promotions in this guide until this point but it's because we were more focused on the legality of betting in the country. Now that we have some breathing room, let's do it.
Promotions are something you can only get from online gambling. Land-based casinos or even private horse racing facilities don't offer any kind of promotions for the users. So, you should always evaluate the promotions library of the operator before you sign up.
Payment Methods
You must have access to local payment methods to pay the betting sites, right? In Canada, the most loved and most widely used method is Interac. You can use either Interac Online or Interac e-Transfer. Many sites offer both!
But it doesn't mean Interac is your only option. There are plenty of other international methods like Visa, Mastercard, PayPal, Skrill, Neteller, and whatnot! Of course, how can we forget cryptocurrencies! It's gradually becoming a mainstream payment method and betting sites are pioneers in accepting them.
Game Library/Sports Selection
The features we discussed so far apply to both casinos and sportsbooks. This too is a combined section.
First up, online casino games. Choose your casino operator based on what you like. If you prefer a versatile slot library, go with a brand that has lots of software providers. If you're more of a table games/live dealer games person, you should select accordingly.
As for sportsbooks, you should look at the sports portfolio and the available tournaments before you sign up. On most websites, there's a section for A-Z sports. That's where you should start.
---
FAQ
Is betting legal in Canada?
Betting is legal at licensed online and offline facilities in Canada. It means the operator you choose must be licensed by at least 1 recognized licensing authority to be legit. You can also refer to the provincial lottery sites if you don't want to take the risk.
How old do I have to be to legally bet in Canada?
It actually varies between provinces. But the country-wide minimum age is 18, which is also the international KYC standard. In some provinces like British Columbia, New Brunswick, Ontario, and so on, the minimum age for betting is 19.
What is the C-218 Bill?
It's the latest piece of gambling legislation in Canada that dictates power to the provinces to regulate online gambling. Ontario is currently leading the approach with a set date of April 4, 2022.
What currency can I use when betting in Canada?
Most operators accept Canadian dollars. In a case where you don't find the CAD listed, you may have to use USD. In that case, a small currency conversion fee will apply.
Are online casinos legal in Canada?
Yes, they are. The same law for betting applies to casinos too. As long as they're licensed, you've nothing to worry about.
---
Conclusion: Is Sports Betting Legal in Canada?
Is betting legal? It's a question that has crossed pretty much every Canadian's mind over the past few years. The majorly unregulated industry is now finally being regulated thanks to the C-218 bill. Ontario is all ready to launch its array of offshore sportsbooks in April of 2022.
To sum everything up, yes, it's legal to bet in Canada. But it's not as easy as it looks. You should get the idea by now after our very long guide regarding all the legislation and legal shenanigans.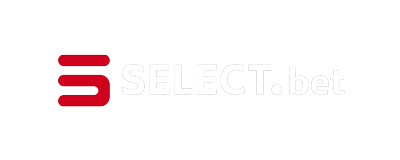 Wide range of betting options with good odds
Live center with individual design options, like Multi-View
No App for download but strong mobile Version
Wide range of betting options with good odds
Live center with individual design options, like Multi-View
No App for download but strong mobile Version
Selectbet Review
19+. Gambling can be addictive, please play responsibly: General Selectbet Terms and Conditions apply unless otherwise stated.