Asian Handicap: What are Handicap Bets?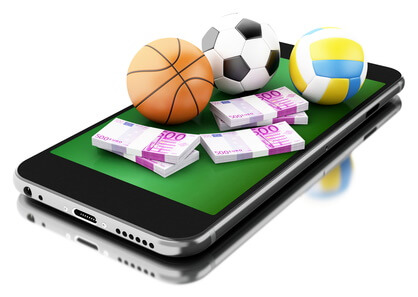 If you open up your Merriam-Webster dictionary and look up "handicap", you will learn that the word means "disadvantage that makes progress or success difficult" or "act as an impediment to".
This is exactly what a handicap is in relation to betting.  In this case, the disadvantage or impediment that the favorite is faced with is having to win by a certain margin. While the potential payout might be bigger, placing handicap bets on the favorite comes with more risk.
Well, this isn't entirely true. You see, you can place handicap wagers on an underdog too. Getting back to our Flames vs. Canadiens game, you could take the Habs on the +1.5 puck line. You would win that bet if the Canadiens either win straight up or lose by no more than a single goal. Handicap betting on the underdog somewhat reduces the risk, but it also lowers the potential payout. In terms of underdogs, a handicap becomes an advantage that makes success easier to achieve.
---
Why Punters Should Try Handicap Betting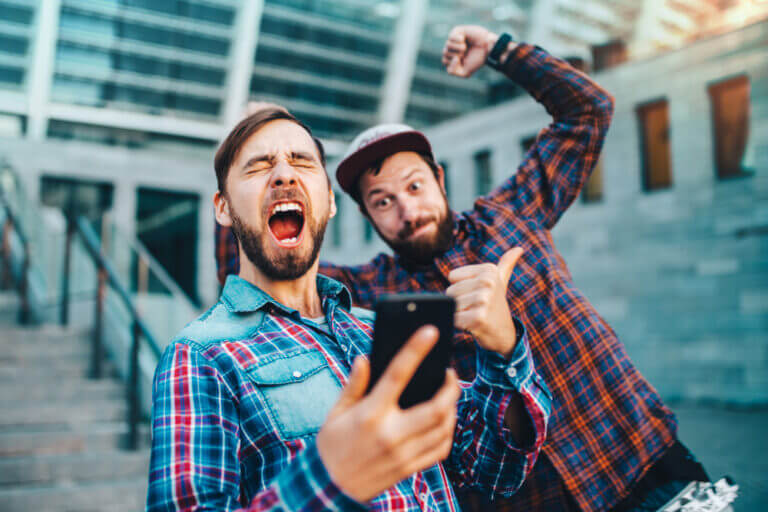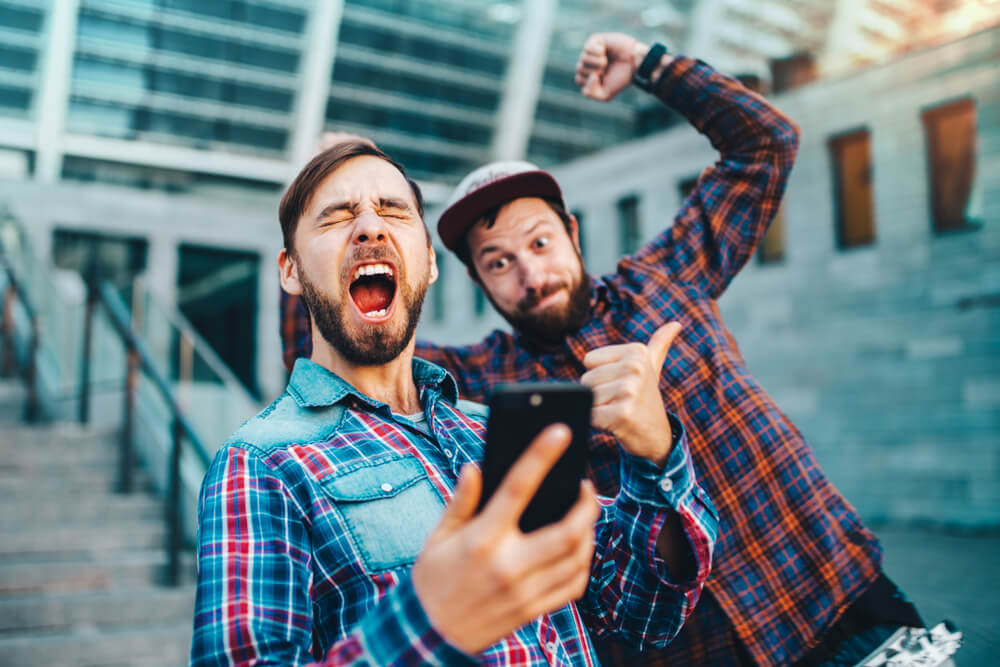 Handicap betting allows punters to take more risk to win a bigger payout, or reduce the risk and take a smaller potential payout. Let's illustrate this by first looking at the moneylines for an NBA game:
Philadelphia 76ers: -800
Indiana Pacers: +550
Not too many savvy sports will bite on the 76ers at -800 no matter how hot they are on the pick. The price is simply too high. Enter the spread or handicap which, in this situation, is set at 11.5 with odds of -110. So if you wager on the 76ers and they win by at least 12 points, then you win your bet. Do you see why handicap betting is the great equalizer? If the 76ers win by 11 points or fewer, then those who backed the Pacers at +11.5 would cash their tickets. In short, handicap betting opens up wagering opportunities that you may have otherwise passed on.
---
Maximize Your Advantages with Handicap Betting
One of the great things about handicap betting is that you can go about it a couple of different ways. In addition to being able to wager on the posted spread, you can also choose alternative handicaps.
Let's say you thoroughly researched the above-mentioned game between the 76ers and Pacers. Your data shows that the Sixers should win by at least 16 points. You can maximize this perceived advantage by betting on the 76ers at -15.5. While this adds to the risk, you will have found a way to get plus money on Philadelphia.
This can also work the other way around. If your research told you that Indiana should keep it within 3 points, then you could wager on the Pacers using a lower handicap. Again, this wager comes with greater risk as well as a bigger potential payout.
You can use handicap betting to minimize the risk too. Of course, this method lowers the potential payout. So, instead of betting on the 76ers at -11.5, you could bet a lower alternative spread like -7.5. This gives you a bit of a buffer zone. For Pacers backers, they could wager Indy at +15.5 to give themselves the same kind of buffer.
---
Handicap Betting Example
We will now paint a vivid picture of handicap betting in action. Let's examine a match between the NBA's Cleveland Cavaliers and Orlando Magic. The 2-way moneyline is set at:
Cleveland Cavaliers: -400
Orlando Magic: +310
Many Cleveland bettors will likely be hesitant to wager $100 to win $25. They need to find a way to get better value even if there is a bit of juice involved. Now, we see that the spread is:
Cleveland Cavaliers: -8.5 @ -110
Orlando Magic: +8.5 @ -110
From a Cavaliers bettor's point of view, taking Cleveland at -8.5 significantly boosts the potential payout. Instead of risking $100 to win a paltry $25, they stand to profit $90.91. Don't forget that Cavs backers can also choose an alternative handicap.
Magic bettors who don't have faith in their team winning outright will probably be tempted to take the +8.5 spread. They can win this bet even if their team loses the game which is an added incentive. While this reduces the potential payout, it increases the odds of winning.
Whichever handicap betting line you go with, you can rest assured that the rest of the handicap betting process is simple. Just click or tap on your selection to add it to the betslip. It's then just a matter of entering a stake amount and submitting the wager.
---
Asian Handicap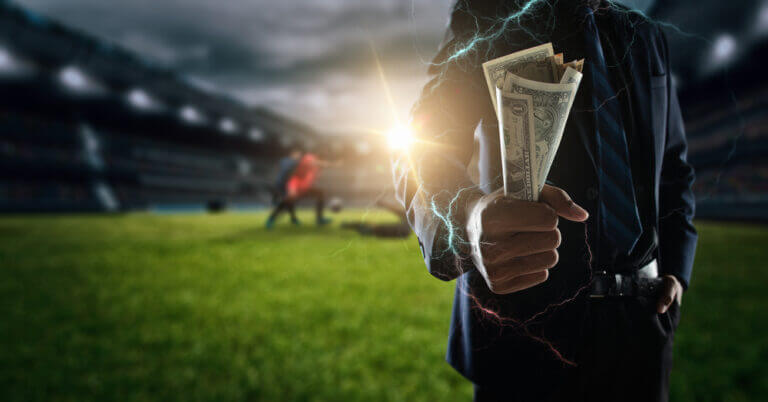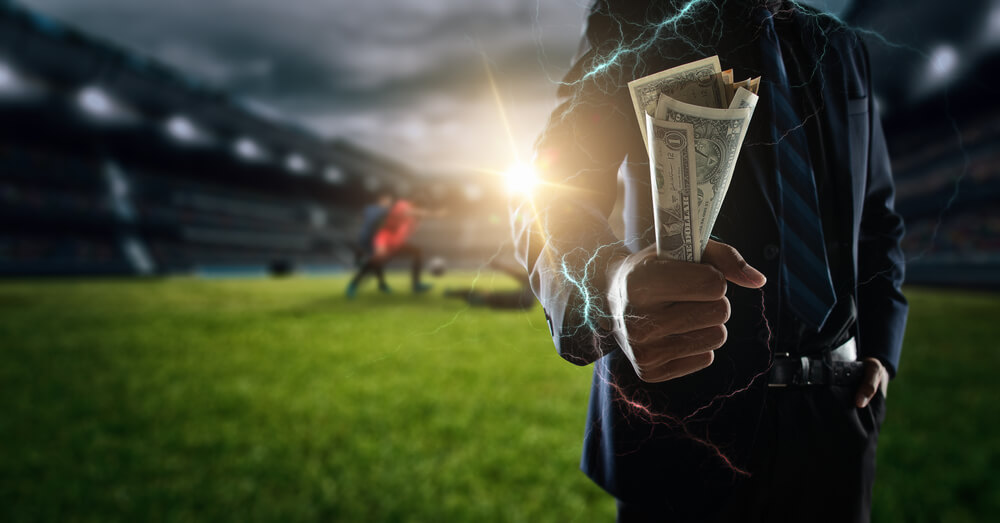 We should take a few moments to introduce you to Asian handicap. This is similar to standard handicap betting, but there are a couple of major differences. Traditional handicap wagers can result in a win, a loss, or a draw.
You collect your payout if you win, you forfeit the stake amount if you lose, or you get your stake returned in the event of a draw. With Asian handicap, it's possible to earn a half win or half loss. Instead of using standard spreads in half-point intervals, Asian handicaps have quarter-point intervals. Check out the tables below.
Handicap
Team Result
Bet Result

0

Win
Win
Draw
Full Stake Refunded
Lose
Lose
Handicap
Team Result
Bet Result

-.25

Win
Win
Draw
Full Stake Refunded
Lose
Lose
Handicap
Team Result
Bet Result

+.25

Win
Win
Draw
Half Win
Lose
Lose
Handicap
Team Result
Bet Result

-.5

Win
Win
Draw
Lose
Loss
Lose
Handicap
Team Result
Bet Result

+.5

Win
Win
Draw
Win
Loss
Lose
Handicap
Team Result
Bet Result

-.75

Win by 2 or More
Win
Win by 1
Half Win
Draw
Lose
Lose
Lose
Handicap
Team Result
Bet Result

+.75

Win
Win
Draw
Win
Lose by 1
Half Loss
Lose by 2 or More
Lose
Handicap
Team Result
Bet Result

-1

Win by 2 or More
Win
Win by 1
Stake Refunded
Draw
Lose
Lose
Lose
Handicap
Team Result
Bet Result

+1

Win
Win
Draw
Win
Lose by 1
Stake Refunded
Lose by 2 or More
Lose
Handicap
Team Result
Bet Result

-1.25

Win by 2 or More
Win
Win by 1
Half Loss
Draw
Lose
Lose
Lose
Handicap
Team Result
Bet Result

+1.25

Win
Win
Draw
Win
Lose by 1
Half Win
Lose by 2 or More
Lose
Handicap
Team Result
Bet Result

-1.5

Win by 2 or More
Win
Win by 1
Lose
Draw
Lose
Lose
Lose
Handicap
Team Result
Bet Result

+1.5

Win
Win
Draw
Win
Lose by 1
Win
Lose by 2 or More
Lose
Handicap
Team Result
Bet Result

-1.75

Win by 3 or More
Win
Win by 2
Half Win
Win by 1
Lose
Draw
Lose
Lose
Lose
Handicap
Team Result
Bet Result

+1.75

Win
Win
Draw
Win
Lose by 1
Win
Lose by 2
Half Loss
Lose by 3 or More
Lose
Handicap
Team Result
Bet Result

-2

Win by 3 or More
Win
Win by 2
Stake Refund
Win by 1
Lose
Draw
Lose
Lose
Lose
Handicap
Team Result
Bet Result

+2

Win
Win
Draw
Win
Lose by 1
Win
Lose by 2
Stake Refund
Lose by 3 or More
Lose
As you can see, Asian handicap gives punters a variety of options and outcomes that standard handicap betting doesn't.
---
Pros and Cons of Handicap Betting
Pros
Levels the Playing Field
Lets Punters Adjust the Level of Risk/Reward
Almost all Bookmakers Offer It
Can Be an Impediment to Those Who Bet Favorites
Cons
You Can Lose a Bet Even if Your Team Wins
Many Handicap Bets Remove the Possibility of a Draw
---
Odds
As you should already know, wagering on lower-risk propositions results in smaller potential payouts. On the flip side, the odds get greater and greater as each new element of risk is added.
One of the neat things about handicap betting is that you can determine the most suitable levels of risk and reward for you. When it comes to handicap betting, the odds are directly related to the size of the spread and vice-versa. For example, the Kansas City Chiefs might be listed at -6.5 @ -110 versus the San Diego Chargers. If you took an alternative spread of -8.5, the odds would move to, say, +140. If you bet on a lower spread like -3.5, then the odds might be, say, -160. Here is an example of handicap odds in action using an EPL match between Burnley and Everton:
Burnley
Everton
Handicap
Odds
Handicap
Odds
-2.5
+1500
+2.5
-3000
-1.5
+500
+1.5
-650
-.5
+160
+.5
-180
+.5
-220
-.5
+190
+1.5
-900
-1.5
+650
As you can see, the odds on the favorite fall as the spread gets lower while the opposite happens to the favorite. Again, punters have the luxury of being able to strike that perfect balance between risk and reward.
---
Handicap Betting Offers and Promotions
It doesn't matter whether you are a fan of handicap betting, Asian handicap, or any other type of wagers; you need to exploit any edge you can get. In the end, your primary objective is making money.
This is no easy task as any experienced sports bettor will tell you. However, taking advantage of bonuses and promotions gives you a much better chance of coming out ahead.
The top online bookmakers are famous for offering bountiful bonuses and plenty of regular betting promotions. When you join an online sportsbook, you can expect to receive something like free bets, risk-free bets, or bonus cash. You can use these bonuses for handicap betting. You will also find a variety of exclusive handicap betting offers on the site's promotions page. Increase your potential Asian handicap profits by partaking in such offers as enhanced odds and profit boosts. Don't forget about some of those other features like Bet Builder or Cash Out which lets you close your handicap wagers before the game ends.
We should also mention that the best online sports betting sites have some awesome VIP and rewards programs. These can earn you even more free bets, bonus cash, and other benefits that add value to your handicap betting experience. Contrary to common belief, these VIP and loyalty rewards schemes aren't just for heavy hitters. Small bettors can greatly benefit too.
---
What are the Alternatives of Handicap Betting?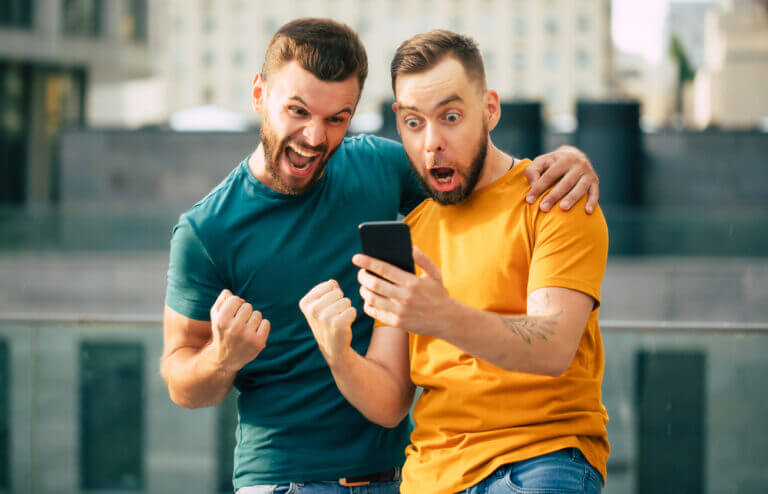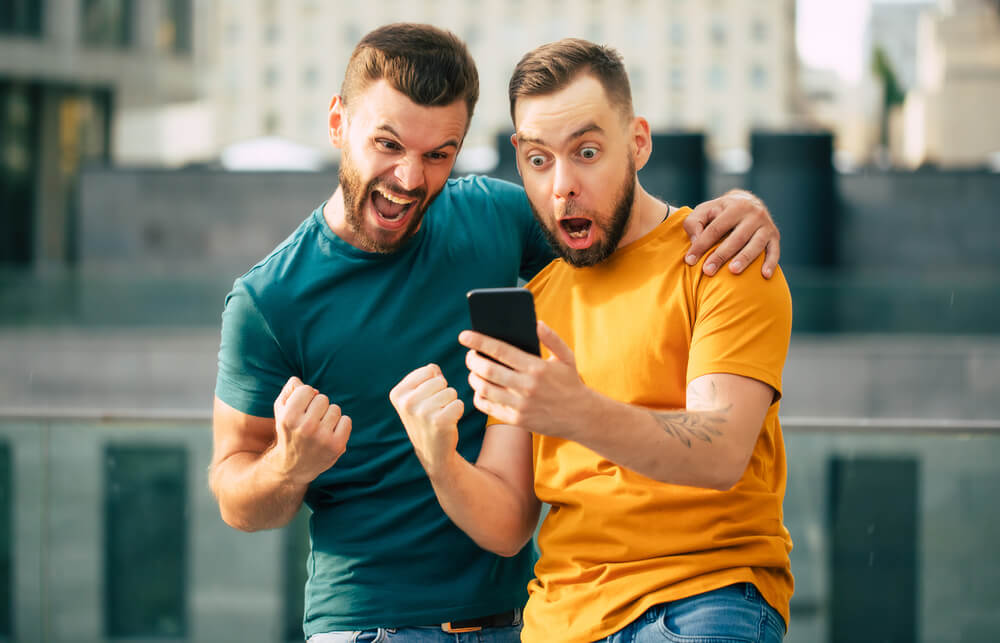 If you've ever checked out the betting menus at our favorite online sportsbooks, you already know that you have loads of live and pre-match betting options to choose from. Handicap betting is just one of many alternatives you have. Aside from standard moneylines and totals, here are a few other popular ways to bet.
Game Props
Bookmakers serve up a wonderful selection of game props. While many of the game prop betting options apply to handicap bets on spreads and totals, you'll also find a wide range of other unique opportunities such as:
Both Teams to Score
Winning Margin
Exact Score
Will the Game Go into Extra Time?
Same-Game Parlays (Bet Builder)
Same-game parlays are ideal for punters who focus on thoroughly researching the games they want to bet on. When studying a match, bettors often come across several strong prospective wagers. For example, your diligent research indicates that the Toronto Blue Jays should beat the Baltimore Orioles by a score of 4-1. Based on this data, you could parlay selections like:
Game Total Under 8.5
Blue Jays -1.5
Winning Margin of 3
Live Betting
The popularity of live betting has exploded over the past few years. No longer are punters limited to pre-match wagering. They can now place wagers after the game begins. A live wagering menu typically features many of the same betting options that are found on the pre-match menu. This includes handicap and Asian handicap wagers. Just be prepared to place your bets quickly when you see the odds you want. This is because the odds are constantly changing as the game progresses.
---
FAQ: Asian Handicap Betting
How do I place a handicap bet?
The process of placing your handicap wagers is incredibly easy. Of course, we are assuming that you have already opened your account and have a balance. To make your handicap bet, start by going into the game's betting menu and finding the handicap wager you want to make. Once you select it, the pick will be instantly added to your betslip. Double-check the odds to make sure they are correct, enter your stake amount, and then submit the bet.
Is it possible to make multi-bets using handicaps?
It sure is. Placing parlay bets is pretty much the same as placing single wagers. Simply keep adding your handicap selections to the betslip until you have your ideal parlay. You can then enter the wager amount and submit the bet. It's also worth noting that you can use handicap bets to create combos.
Can I cash out a bet that is still to be settled?
Yes. The cash out feature is a standard offering at our top online bookmakers. However, while some online sportsbooks allow you to cash out a portion of the wager, others only give you the option of cashing out the whole thing. In most cases, you can cash out your bet by opening up the bet ticket and selecting the Cash Out option. You will be offered a price that you can either accept or decline. It's up to you.
Can I use my mobile device for handicap betting?
Of course you can. Almost every internet sports betting site has a mobile platform, native app, or both. Believe it or not, most punters use a mobile device to do their betting. The online sportsbooks have known this for a while now which is why they make sure to cater to mobile bettors. Mobile betting gives punters the freedom to do their Asian handicap betting while they're on the go.
Should I expect to win every handicap wager I make?
No. You might have studied the game and made the most informed wager, but there is no guarantee that the bet will win. That's why they call it gambling!
---
Responsible Gambling
Handicap betting can be profitable and fun. However, this can only be achieved by doing it responsibly. Like all forms of gambling, sports betting should be viewed as entertainment. You need to set a budget and, more importantly, stick to it. It's quite easy to find yourself in a downward spiral as you recklessly chase losses and take unnecessary risks.
Top-tier online sportsbooks give punters a variety of resources and tools to keep their gambling under control. One of the first things you should do is take a self-assessment test to see if you may be displaying signs of unhealthy gambling. Most reliable bookies offer these. Another way that bookmakers help you keep your gambling safe is by allowing punters to set limits on the amount of time and money they spend. Setting deposit limits and bet limits make it a lot easier to manage your bankroll responsibly.
---
Recap of Handicap Betting
Handicap betting is one of the most popular ways to bet. One of the main reasons for this is that it allows bettors to strike their own balance between risk and reward. Handicap and Asian handicap betting lets you play it ultra-safe, go for the bigger payday by upping the risk factor, or somewhere in between. Of course, the fact that handicap betting is easy to understand makes it more attractive.
Handicap betting makes those big favorites worth betting on. From an underdog bettor's perspective, a handicap wager enables them to win their bets even if the team they bet on loses the game. If you are interested in giving handicap betting a try, but you don't want to risk your own money, we have a solution for you. Claim a no-deposit free bet bonus! You can use it to place a handicap wager. No-deposit bonuses are the perfect way to win real money without having to worry about losing money.