What is Google Pay?
Google, the name that has become an official verb for us! The renowned company has its own payment method that has been around for a while and has proven to be a safe and efficient payment method. In case you aren't that familiar with Google Pay and what the company is about, we've made a short summary below.
The company initially released in 2015 as Android Pay and was later relaunched in 2018 as Google Pay.
Google Pay allows users to make secure in-app and tap-to-pay purchases through any Android device.
You can use Google Pay, or G Pay in short, to purchase anything at stores, shops or even online.
Google Pay betting sites are prevalent all over the world and also in Canada.
G Pay is becoming increasingly popular in the online sports betting sector as it is safe and easy to use for punters.
---
How Does Google Pay Work?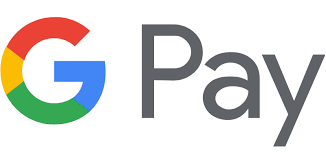 Before getting into Google Pay betting sites and all they have to offer, let's understand a bit more about how Google Pay works.
G Pay is an alternative to Apple Pay. It allows you to make online payments, in-app purchases, contactless payments in shops and even send money to your peers. So, it basically covers a large umbrella and allows you to pay for almost anything without breaking a sweat.
It acts as a digital wallet and payment platform. It links a payment method, such as a bank account or debit card, to your G Pay account and then acts as a store of money. All you need to make the payment is the G Pay app.
When you attach a payment method you may need to follow some steps of verification. This means that you may need to prove your identity, your residence and your account or card details. Once you have authenticated all the information, your payment method will be linked to your Google Pay account.
Other than online stores or physical stores, you can also use G Pay in apps like Uber or Airbnb. All you have to do is select Google Pay as your payment method in the checkout section. It's just that simple! The same simplicity carriers over to Google Pay betting sites. Where deposits can only take a few minutes.
---
History of Google Pay
There were many stages that needed to pass before we saw the modern Google Pay. Google Wallet was the company's first mobile payment system that was developed for Android devices in 2011.
Then in 2015, it was renamed to Android Pay. Google Wallet was still there though, it just solely focused on peer-to-peer (P2P) payments. In 2018, we finally witnessed the birth of Google Pay. This was to be a collaboration of the Google Wallet and Android Pay services. It would be the large umbrella to house all the payment methods under one name and brand.
Google Pay allowed users to make contactless payments with the help of an all-inclusive app that worked on Android devices. The app is said to work with Android Lollipop 5.0 version and as well as iOS devices with version 10.0 and up. The service is available in 75 countries across the world, one of which is also Canada.
Since its launch the company has added other features within the platform to further aid people in making seamless payments. It has been a reliable and safe means of money transfer and has been a trusted companion for many users worldwide.
---
Google Pay Betting in Canada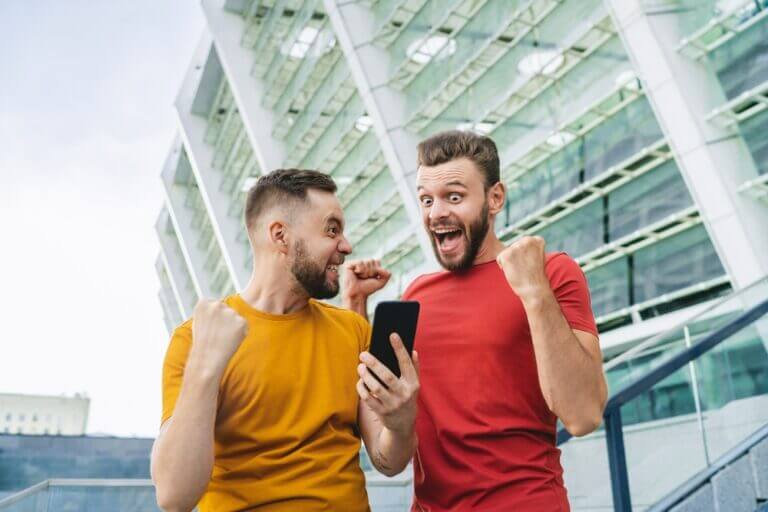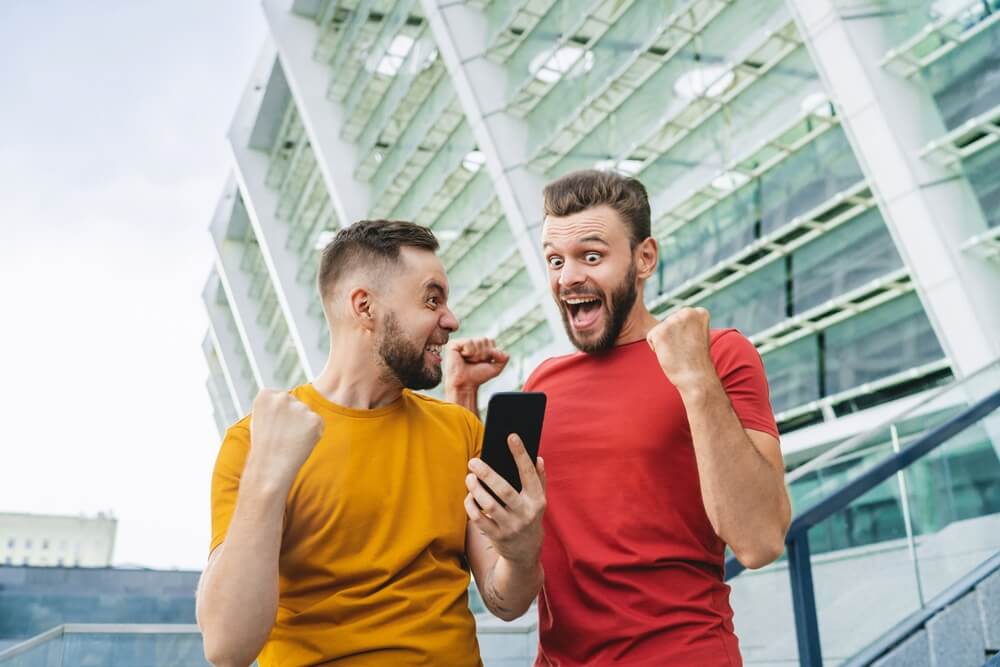 Google Pay is famous all over the world as well as in Canada. This means that you can use G Pay in both online and offline stores for all your purchases! Currently, all the major Canadian banks offer products that support Google Pay.
If you want to check if your chosen store or shop has Google Pay, simply look for the tap-to-pay symbol. This symbol means that Google Pay is most likely accepted in that store or location. It eliminates the hassle of needing to carry around cash everywhere you go! You can also make easy money transfers to your peers with Google Pay in Canada. All you need to do is connect your preferred payment method to your G Pay account and you're halfway there to making an online payment.
Rest assured that G Pay isn't only widely used for shopping but also online betting. That's right, punters all over Canada prefer this payment method for its ease and flexibility. We'll talk a bit more about the advantages of playing at Google Pay betting site, so if you're interested then keep on reading!
---
Advantages of Google Pay Betting Sites
The benefits of Google Pay betting sites are not just limited to ease and flexibility but rather much more! There are numerous pros of using this payment method, some of which our Canadian players can definitely benefit from.
Instant Deposits
A great thing about playing in Google Pay betting sites are the instant deposits you can enjoy! All payments made via Google Pay will show up straight away on your betting site account. Not to mention that these transactions are processed with two-factor authentication so you don't have to worry about security.
Anonymity
Google Pay betting sites allow users to have complete anonymity online. By using G Pay as your payment method, you can top up your account without having to disclose any personal information. While you still will be either using your card or bank account, the information is only used in the G Pay platform and not the betting site.
Player to Player Transfers
Like we said above, G Pay allows you to make peer-to-peer transfers with your fellow punters. You can easily send them money as well as receive money from them using the app. All you need to do is connect your payment source and you're good to go!
Multiple Payment Methods Under One App
G Pay doesn't limit the number of sources you can use to fund your account. You can use a credit card, debit card, bank account, E-money, PayPal, gift cards, cryptocurrencies and many more. Thus, you have many options to choose from in case you're running low in a particular source.
Low Fees and Commissions
You'll be happy to know that most online sportsbooks don't take any additional fees or commission for using G Pay for deposits. Thus, you will be able to enjoy the full amount that you input into your account and use it for your betting adventures!
Safety
It's good to know that along with all the things G Pay has to offer, it also ensures safety in all steps on an online transaction. They have multiple layers of cyber-security to keep your personal data safe from any unwanted eyes.
Mobile App
You can access all that Google Pay has to offer from an app. This app is the main platform for the service. But in case you aren't comfortable using an app, you can also use all the same services on their web-based version. It works exactly in the same way and is suitable with all devices. The app can be run on Android devices and iOS phones that run version 10.0 or higher.
---
Google Pay in Betting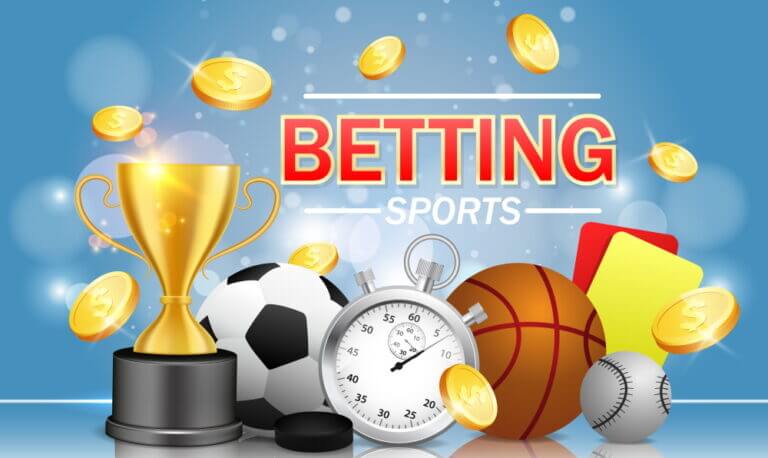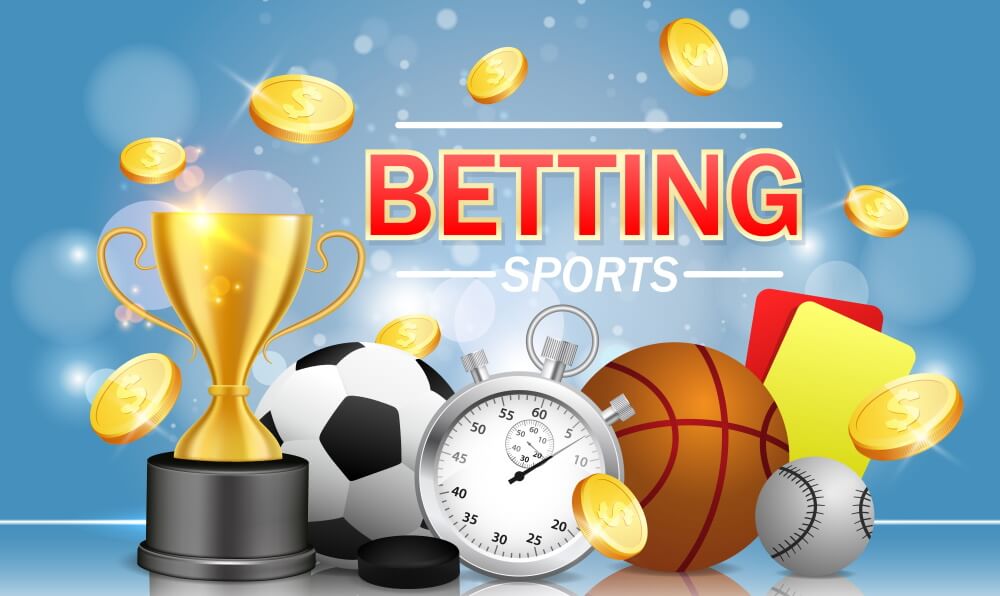 Google Pay has become a popular option among punters for online betting. The app works in online sportsbooks just as it would in any other purchase point. There are many reputable online sportsbooks in Canada that are Google Pay betting sites.
If you want fast deposits, low fees and convenient payments that are just made in seconds, Google Pay might be your new best friend. All you have to do to get started is find out if your online sportsbook of choice accepts G Pay as a payment method or not. To do this you can simply choose a site from the best Google Pay betting sites mentioned above or you could look for one yourself.
The detailed payment information along with what payment methods are accepted will be available on the website. You can check the cashier/banker section in your betting site to see from the list of options that they provide.
Once you find Google Pay from the list, simply click on it to get things started. You will need to link your G Pay account to the betting account. In this step you may need to go through some verification steps which are there to ensure safety!
---
How to Deposit and Withdraw with Google Pay Betting
Now that you know about Google Pay and some of the advantages of using it, you may be thinking of making your first deposit!
Well if so, don't worry because we'll guide you through the whole process. While the interface and layout may differ from betting site to betting site, the general steps remain the same.
How to Deposit at Google Pay Betting Site
Follow the simple steps we've mentioned below and you'll be on your way to Google Pay betting in no time.
Log into your Google Pay betting site account.
Select the "Deposit" option from the "Banker/Cashier" option.
Choose Google Pay from the list of options provided.
Insert the amount you would wish to deposit into your account.
Enter your Google Pay account credentials and authenticate the transaction.
Confirm the transaction and you're done with your first deposit.
In case you've selected two-factor authentication in your Google Pay account, you may be sent an OTP in your phone to verify the transaction.
How to Withdraw at Google Betting Site
Before choosing Google Pay as your payment method at online sportsbooks, do keep in mind that you cannot withdraw with this app. This platform so far, is only known to be applicable for deposits at online sportsbooks.
We would recommend exploring some other payment options for your withdrawals. We'll be discussing some alternatives so if you are interested to find out, keep on reading.
---
How Secure is Google Pay Betting?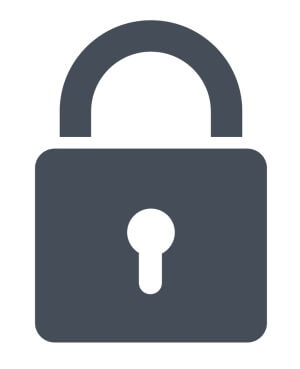 Like we mentioned once above, you don't have to worry about safety and security when it comes to using G Pay for online betting. The platform is known to implement several layers of cyber-security within its system to make sure your personal information is always kept confidential.
All payments that are made using Google Pay need to go through a series of security measures such as fingerprint scans, eyeball sensors, passcodes and more. Depending on your preference you can choose between the levels of security. Google Pay also uses data encryption within their platform to make sure your gaming experience is safe and seamless. Just keep in mind that along with G Pay ensuring your safety, you should play at an online betting site that is safe.
There are many online betting sites that function without proper licensing and security measures. Steer clear of those sites and make sure to play in sites with licenses from authorities and SSL encryptions.
---
How to Open a Google Pay account?
Creating a G Pay account is pretty simple. All you'll need is a device to work on and a stable internet connection. Follow the steps mentioned below to easily open an account.
Go to the Google Play Store or the App Store and download "Google Pay". If you are using a computer, you can simple go to the website.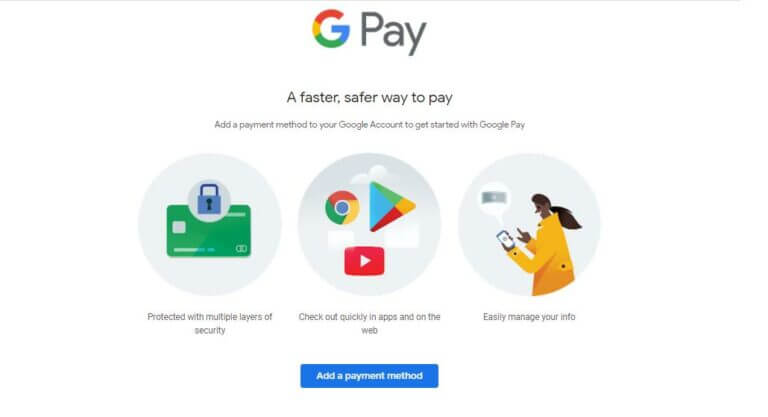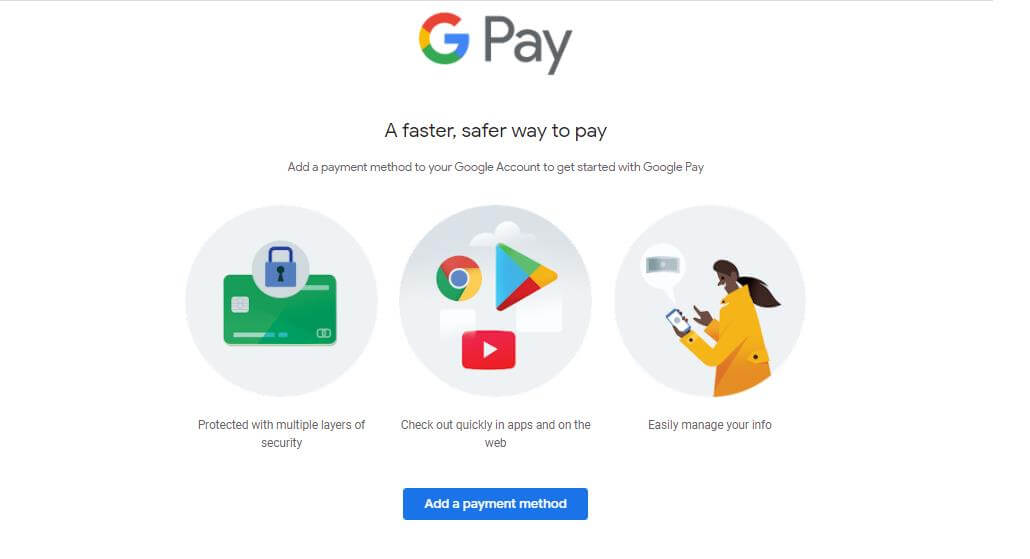 Connect to your Google account if you have one or create a new one if you don't.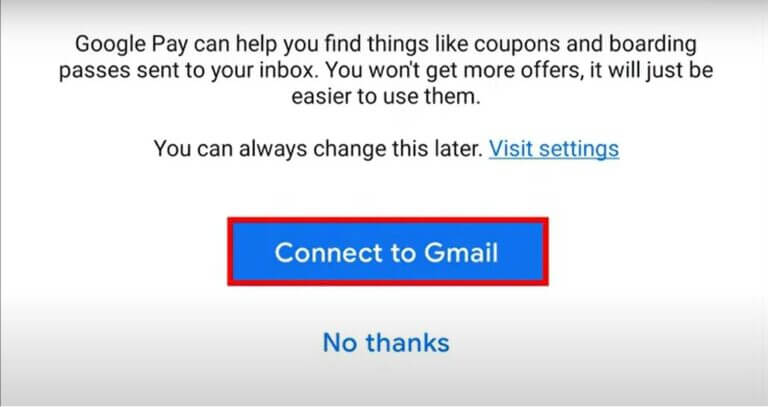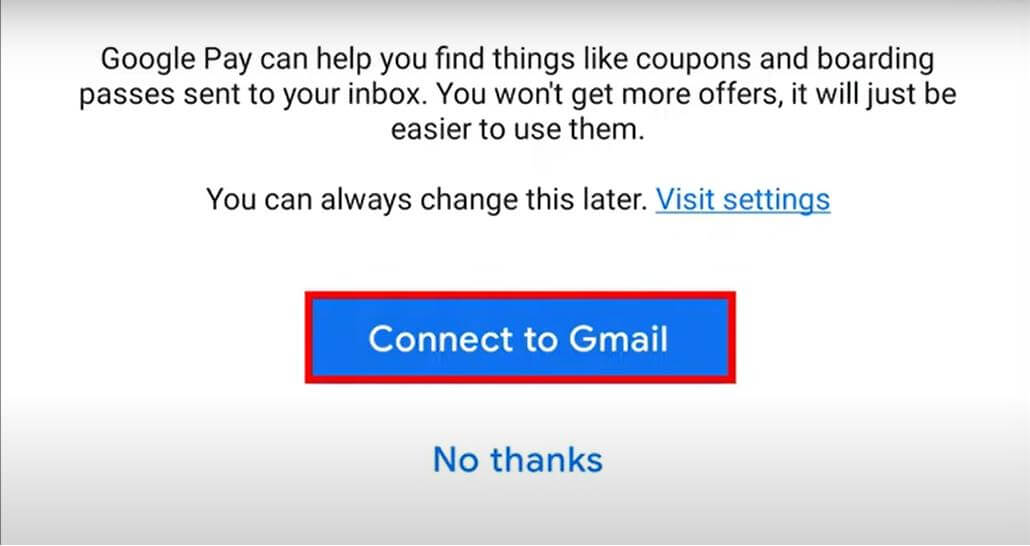 Google Pay will detect the number on your SIM card and will sent an OTP to confirm your identity.
Once you verify with the OTP you can add your payment method to get started.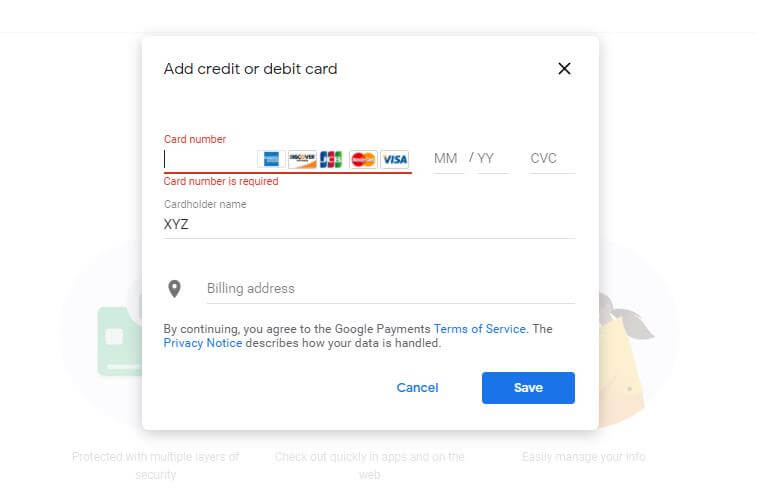 Provide the details of your payment method and verify the transaction.
Once you have successfully inserted your payment method, you can move onto your Google Pay betting site!
---
Fees
Funding your Google Pay account will not have any fees, regardless of the way you want to deposit. When you want to deposit in the Google Pay betting site there are also no fees attached. However, since you cannot withdraw with G Pay, you may incur fees from the other payment method you choose.
If you do any currency conversions, there may be some additional fees that are charged so keep that in mind. Still, the app is free and all you have to do is download it from the app store so that's a bonus!
---
Alternatives to Google Pay Betting
While there are numerous benefits to using Google Pay, you can still have a look at the other options available. We rounded up some of the best alternatives to using G Pay in online betting so you can make an informed decision.
Skrill or Neteller
Skrill and Neteller are both e-wallets that can store your money safely and securely and help make electronic payments. You can fund your e-wallets much like you would with your G Pay account. The only downside to these e-wallets is that they do tend to charge fees unlike G Pay.
Apple Pay
Apple Pay is another fast-growing payment method that was founded by Apple Inc. back in 2014. Punters can connect payment sources to this account to use for online betting. However, this app only works on Apple devices so it is not always accessible for everyone.
Credit Cards or Debit Cards
If you don't want to use an e-wallet and prefer sticking to cards, then credit cards and debit cards may be a good option for you. While credit cards are being restricted in some online sportsbooks in the world, it isn't yet the case in Canada. Keep in mind that using these cards may result in additional charges and fees.
---
FAQs: GPay Betting Sites
While we've covered all there is about Google Pay betting sites and all they have to offer, there are common questions that we are asked. We answered them briefly below to help you out!

Is It Safe to Use Google Pay in Sports Betting?
Yes! It's completely safe to use Google Pay in sports betting. The platform is known for always keeping personal information safe. They also implement data encryption and authentication during transactions.
Which Deposit/Withdrawal Method Can I Use with Google Pay?
You can deposit very easily using Google Pay. All you have to do is select Google Pay as your payment method and insert all the details to process the deposit. However, you cannot make withdrawals with Google Pay.
Do I Have to Verify Anything When Using Google Pay?
When you are processing a transaction you will be asked to prove your identity, card or account details, etc. This is a part of their security process and makes sure that your information is kept safe and so it doesn't fall in the wrong hands.
Will There Be Any Fees Added When I Google Pay?
There are no fees for depositing money into your betting account with G Pay. When it comes to the credit cards that you may link to the Google account, there may be fees for that. Also, since you need to select another payment method for withdrawals, there could be fees for that certain method.
What Do I Do If My Payment Is Declined?
If your payment is declined contact the Google Pay customer support. They are known to be very efficient and responsive with their clients. If the problem persists then you can consider contacting the online sportsbook site.
How Long Will It Take Before My Deposit Is Received by The Betting Site?
Deposits done with Google Pay are almost instant. Once you verify the transaction, it shouldn't take more than a few minutes for the amount to show up in your betting account.
How long will it take before my withdrawal is received by the betting site?
As we have mentioned above, you cannot make withdrawals with Google Pay. You will need to choose an alternative payment method for withdrawals.
---
Tips for Google Pay Betting
When playing at Google Pay Betting sites, keep some of the tips mentioned below in mind to have an enjoyable and safe gaming experience!
Take Your Time
When choosing any payment method remember to take your time and make an informed decision. Try to understand what your main needs are from the payment provider and keep those in mind when choosing one.
Be Aware of Any Fees
There may be some fees lurking about that you don't even know about! So be sure to check the betting site thoroughly for any additional fees that they may charge. You can find this information in the terms and conditions page of the website.
Double-check
Make sure you double-check that the website actually carries Google Pay. You don't want to march into the betting site with your Google Pay account only to find that it's not accepted! So double-check to see what their payment options are and if you don't find G Pay then you can move to another site.
Transaction limits
At the time of writing this we have not yet seen any transaction limits for Google Pay. However, the Google Pay betting site may have transaction limits of their own so be sure to check it out before you deposit money into your betting account.

---
Summary: GPay Betting Sites
Overall, Google Pay is a great option for punters who want to keep things flexible when they are betting online. You can benefit from several features of Google Pay and also have a safe experience when gaming.
Whenever you're betting online, whether that be Google pay betting sites or any other site, be sure to gamble responsibly and have a good time while you're at it!