What is Fantasy Sports Betting?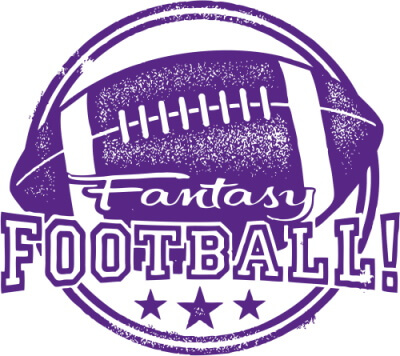 Fantasy sports betting is different from regular sports betting. Instead of betting on the outcome of a match, you will create a virtual team by selecting real-life players within a sports league, hoping that they will have the most outstanding performances in their games in real-time.
The players in your virtual team are awarded points based on their performances in real-life matches – therefore, they need to have optimum performance. You will be allocated a maximum salary cap which you will use to get players in specific positions for your team set-up.
There are two major types of fantasy betting which will be explained in detail further in this article. The first is the traditional season-long fantasy sports betting which involves building a team to acquire points throughout a whole league season, after which the winner is decided. The second form is daily fantasy sports betting which includes building a team to compete against other fantasy teams over a single match. Some fantasy betting sites feature leagues that are free to enter where you can try out your skills and win real money, though these always come with lower payouts. The more standard fantasy betting requires you to buy into a league with a certain amount.
Fantasy sports are legal in Canada, and the biggest names in the industry that cover a wide variety of sports leagues operate freely in the country.
---
Differences Between Fantasy Sports Betting and Regular Sports Betting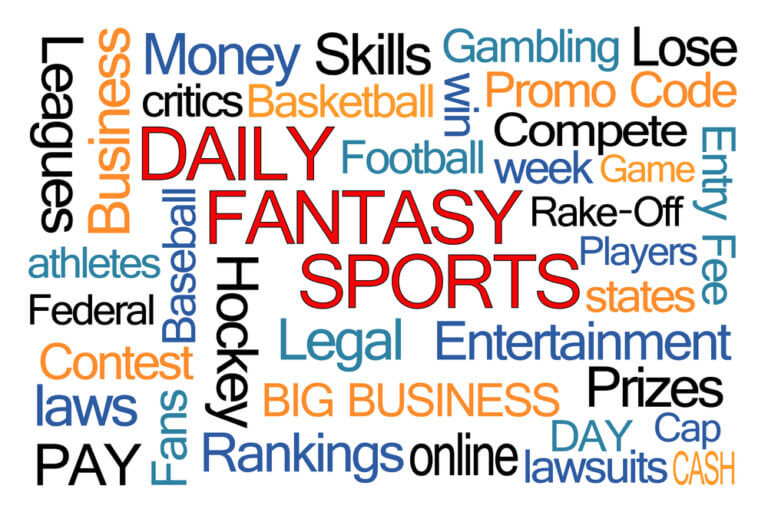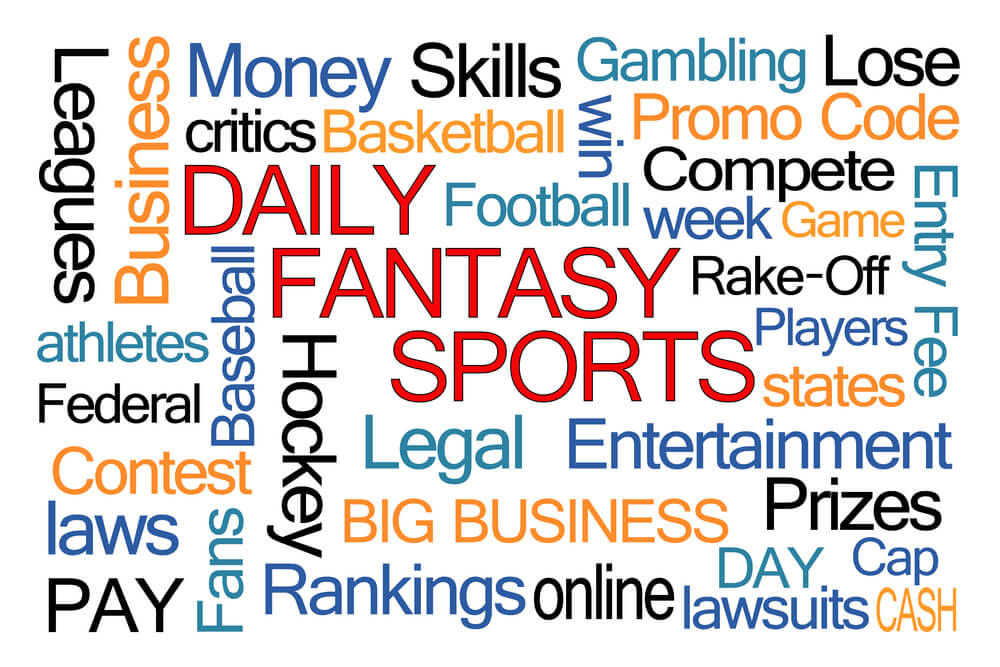 Unlike regular sports betting, you are not betting against the house when betting on fantasy sports. Instead, you are betting against other players in the same league as you.
This means that the players with the highest points after the fantasy league share the prize pool. Although there are other methods of determining the winner(s), which we will discuss later, the fact remains unchanged that you're betting against other players(s) in fantasy sports.
Also, it's noteworthy that fantasy betting is different from virtual sports betting, as newbies often get both concepts mixed up. In virtual sports betting, you bet on a virtual game between simulated teams that don't exist, and the result is computer-generated via the help of Random Number Generation (RNGs). You can place wagers in virtual sports betting at any time and get results instantly after. However, the results of these virtual matches are less predictable as there are no actual stats to determine which team will win. This is entirely different from fantasy sports, where real players and matches are involved.
---
The Best Betting Sites for Punters in Canada
Like with every other form of sports betting, your choice of sportsbook in fantasy betting is highly crucial to your success.
Fantasy betting has become widely popular in Canada and has the massive attention of punters in the country; thus, it is covered by a number of online sites. However, you must be careful to select a licensed, secure, and trustworthy fantasy sports betting site. This way, you can rest assured that your funds are safe and that you are not gambling against Canadian regulations.
An effective strategy in finding the best betting sites is to compare various betting sites and then select the one that offers the best value. In fantasy betting, you want to choose a betting platform that covers a wide range of leagues domestically and internationally. Also, you must ensure the site has easy and convenient payment methods, responsive customer service, fantastic bonuses and promotions.
---
Which Fantasy Leagues Are Good to Bet On?
As mentioned above, fantasy sports betting has a massive following in Canada, and there are some fantasy leagues in the country for punters. The biggest fantasy league to bet on in Canada is the Canadian Football League.
Canadian Football League (CFL)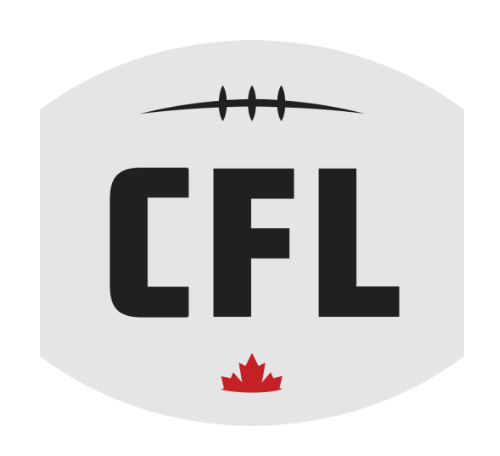 Since football leagues are the most prominent in fantasy betting, Canadian punters derive much interest in betting on the CFL. The Canadian Football League is the biggest football competition in Canada. The professional league features nine teams divided into the East Division and West Division, with four and five teams, respectively.
Although the CFL is not as popular as the National Football League (NFL), it draws a lot of fantasy betting attention, especially from Canadians, who draft their teams for the season-long wagering or daily matches.
---
Which Leagues are the Most Important in Fantasy Betting?
Outside of Canada, there are several global top sports leagues covered by fantasy betting sites. Here are some of the most important leagues in fantasy betting:
The National Football League (NFL)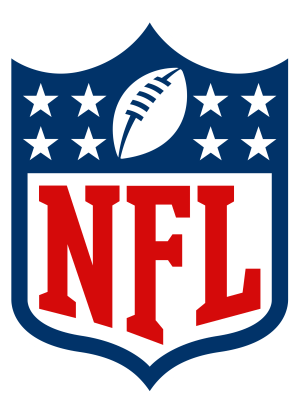 The National Football League is the highest form of professional football in America. It is also the football league with Canada's most fantasy betting action. It features 32 teams divided into two, making eight teams each for the National Football Conference (NFC) and the American Football Conference (AFC). Fantasy betting in the NFL means drafting a team where each player earns points from competing in the standard long-season format or the daily fantasy football game.
No matter the fantasy betting format played, your aim is to arrange an NFL team with your players gathering more points than other fantasy teams you are competing against. Points are scored by fantasy NFL and CFL players using passing yards, rushing yards, rushing TDs, receiving TDs, passing touchdowns, etc.
Major League Baseball (MLB)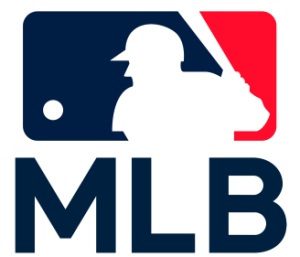 Major league baseball is the highest level of professional baseball globally, featuring 30 teams (15 teams from the National League and 15 from the American League). Also, it is one of the earliest leagues covered by fantasy betting. Fantasy MLB is pretty much like every other league – you draft an MLB team by selecting the best players for each position and aim to earn more points than other teams in the league.
However, note that the MLB features the highest number of matches globally – running for up to seven months. If this is too long for you, you might want to go for the daily fantasy sports format where you bet on single day-to-day matches. Points are awarded to players in fantasy MLB using hits, home runs, wins, saves, innings pitched, runs, stolen bases etc.
National Hockey League (NHL)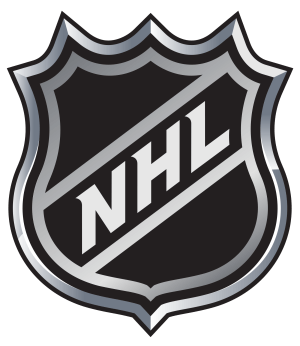 Hockey is arguably the most popular game in Canada; therefore, it's no surprise that the highest level of the game in North America, the NHL draws a massive fantasy betting action. To bet on fantasy NHL, you need to draft a solid team of NHL players who will accumulate more points than your competitors in the league. You can bet on season-long NHL fantasy that lasts through the league's season or opt for the daily fantasy format for single daily matches.
Points are awarded to players in fantasy NHL betting using goals, assists, shots in goal, wins, saves, shutouts etc.
---
How Does Fantasy Betting Work?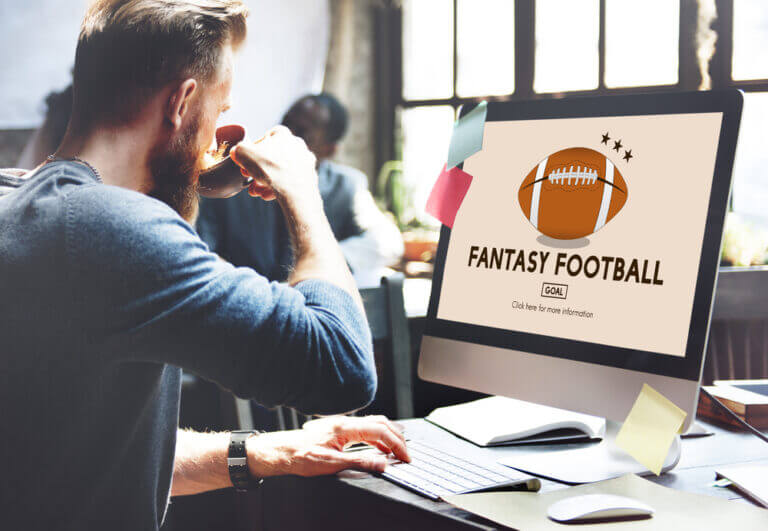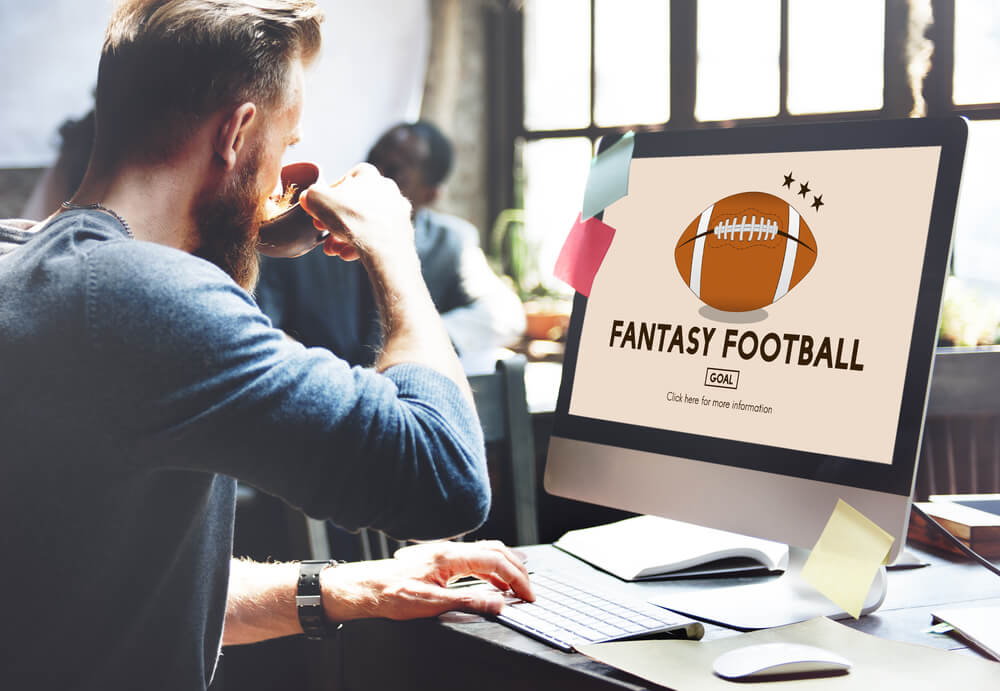 Unlike regular or virtual sports betting, where bookmaker odds determine everything, fantasy sports betting does not use odds since you are not betting against the bookmaker but other competitors. Fantasy betting is similar to the horse betting Parimutuel system, where the larger portion of the total pool wagered by bettors goes to the winners.
Each player's price in fantasy betting is somehow related to odds in regular sports betting. However, these prices are set before the fantasy league begins and do not change till it ends. Like odds, the price of a player is based on their performances in real life to a degree. Since the goal of the fantasy league is to build a high-performing lineup while staying under the salary cap provided, you want to get maximum value by closely watching the player prices. This is similar to watching odds on sports betting bookmakers while trying to get the maximum value at the lowest price.
As mentioned above, fantasy betting is not limited to wagering on season-long leagues which can span several months, a new format of fantasy sports known as Daily Fantasy Sports (DFS) has taken over the fantasy betting market – allowing punters to draft fantasy leagues for single matches that take place daily.
---
Popular Bet Types Available to Punters in Fantasy Betting
Fantasy betting formats can vary according to how wins are determined and how payouts are calculated. Here are the most popular bet types you'll find in fantasy betting:
Guaranteed Prize Pool (GPP)
In GPP fantasy betting, you will compete against everyone in the fantasy league you participate in. This is common in large markets with many contestants. A fixed amount will be shared among a percentage of contestants who finished high in the competition, say the top 15%. The higher you finish within the winning percentage, the higher your payout is. Therefore, you don't just have to be part of the winning percentage; the number of points scored matters.
Here, your team needs to score more points than half of all the competitors to X2 your entry fee. The number of scores doesn't matter as the same amount will be paid to everyone in the winning 50%.
This works like the 50/50 bet. The only difference is that you can 3X or 5X your entry fee based on the multiplier if you score more points than half of the competitors.
Rather than bet on everyone in the competition, you can choose to bet only on a player and get their entry fee as a payout if you score more points than them.
In beginner games, fantasy betting sites offer an easy option to earn money for newcomers. Here, you have a higher salary cap than in regular fantasy betting, and you can easily set up a great team. Although the payout is low, it is a great way to start betting on fantasy sports.
Long-term Betting in Fantasy Sports (The Traditional Season-Long Fantasy Sports)
Traditional season-long fantasy sports betting has been around for a long time and is a form of long-term betting. It involves buying into a fantasy league and drafting players who will accumulate points throughout an entire league season. The player with the most points at the end of the season wins the competition.
Long-season fantasy sports can go on for several months – taking MLB baseball as an example. With this type of betting, you can only draft your team once, and you'll have to use it for the whole league – with limited transfers available occasionally throughout the season. Punters like this type of bet as it is more exciting and thrilling due to its long-term nature.
Short-term Betting in Fantasy Sports (Daily Fantasy Sports)
Short-term betting in fantasy sports is the second type of fantasy betting known as Daily Fantasy Sports (DFS). This type of betting is the opposite of traditional season-long fantasy sports. It came around some couple of years ago, but it has taken the world of fantasy sports by storm and has become the most popular type of fantasy betting.
In this type of betting, you draft a fantasy team for a league of your choice to play and gather points only for single matches. Thus, you get your payout within the same day or week, depending on the sport. Daily fantasy sports betting appeals to punters because it saves time. Also, you are not stuck with one team, but you can change your team as long as regularly to bet on new day-to-day matches.
---
The Best Fantasy Sports Betting Sites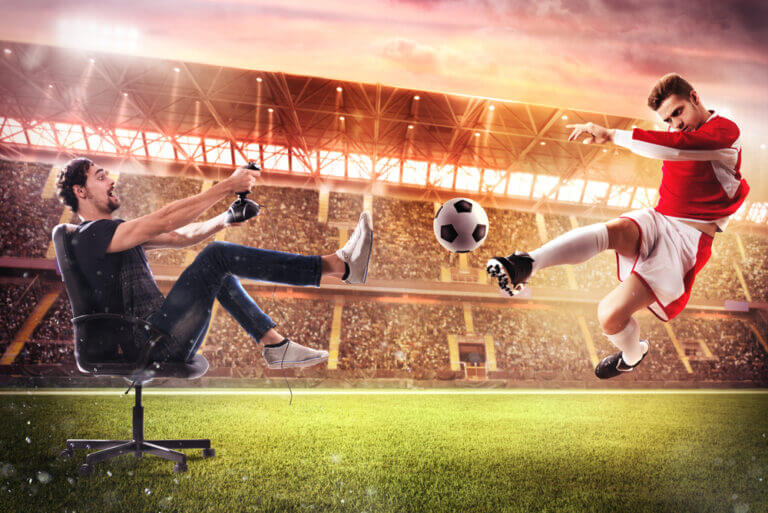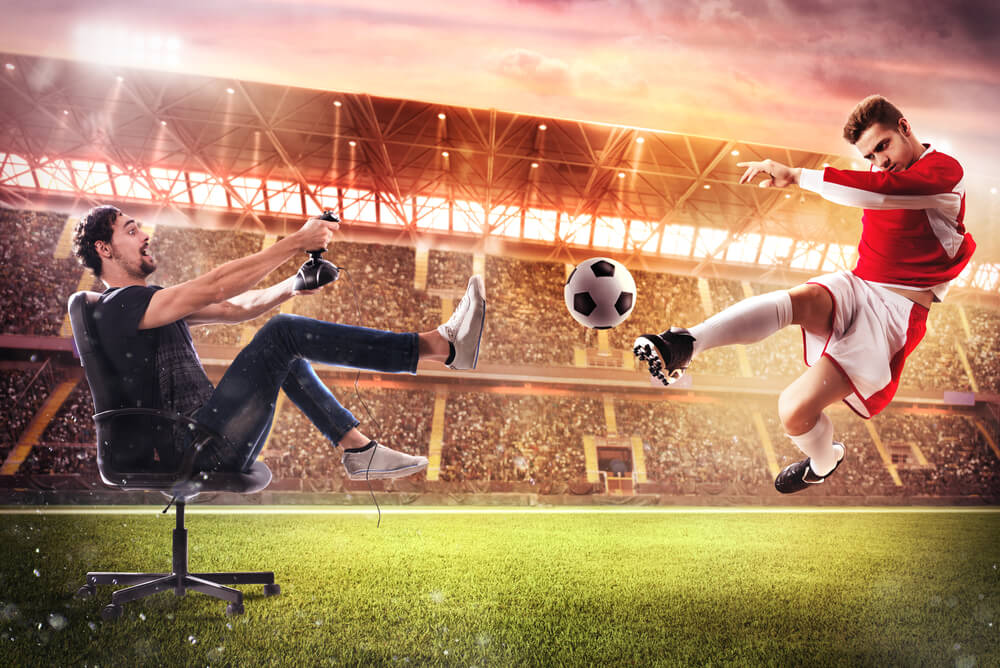 Due to the popularity of fantasy betting, especially DFS, in Canada and worldwide, you might find a wide range of options available for choosing a betting site. However, you must be careful with selecting a fantasy betting site as your choice can make or mar your progress. Remember to compare several platforms before choosing the one that offers the best services.
Here are the essential features to look for in a fantasy betting site:
License and security
A wide range of sports leagues
Quick and Stress-free deposit and withdrawal methods
Welcome bonuses for newcomers
Promo offers for existing and new users
Easy-to-navigate website or mobile application
Fantastic prizes or payouts
Free play – free fantasy competitions to start with
Supportive customer support
---
FAQs on Fantasy Sports Betting
Are fantasy sports good sports to bet on?
Absolutely. Fantasy betting covers a wide range of notable leagues across several sports. Thus, you can put your knowledge in just about any sport to good use and earn some real money betting on fantasy sports.
Is there any opportunity to make a good profit within fantasy sports?
Yes. Fantasy sports betting is full of endless profit-making opportunities. Some prize pools, especially in DFS, are extraordinarily huge – allowing bettors to get big payouts even with small buy-ins.
How do I best get started in fantasy sports betting?
First, you need to find a sport that you love and have a lot of information about. Knowledge of the sport, league, teams, and players is vital to your success since you'll be drafting the best performing and most valuable players for your team. Also, ensure you find a licensed betting site with the most excellent services.
Are fantasy sports a safe and fair market to bet on?
Yes. Fantasy betting is highly regulated on top websites to prevent any corrupt or fraudulent practices – making it a fair and safe market to bet on. However, it is your responsibility to find a licensed and secured betting site to keep your funds safe.
---
Best Players in Fantasy Sports Betting
The best players in fantasy sports depend on the league you are betting on, such as the CFL, NFL, MLB, NHL, EPL, etc. To select the highest performing and most valuable players for your team, you must possess a vast knowledge of the league you are participating in and conduct in-depth research on it for accurate information about the players – ranging from previous performances, form, and statistics to ratings, transfer news and injuries.
---
Bet and Earn Real Money on the Fast-Growing Fantasy Sports Betting Market
Fantasy sports betting has evolved over the years to become one of the biggest and fastest-growing sectors of the sports betting industry. It covers every major sports league globally – bringing sports enthusiasts closer to their favorite sports in a unique way and providing huge profit-making opportunities to punters. Today, bettors can find huge prize pools with minimum buy-in prices on top fantasy betting sites.
What are you waiting for? Join millions of punters around the globe and go for some real cash by putting your knowledge of sports to the test.