The Best F1 Betting Sites for Punters in Canada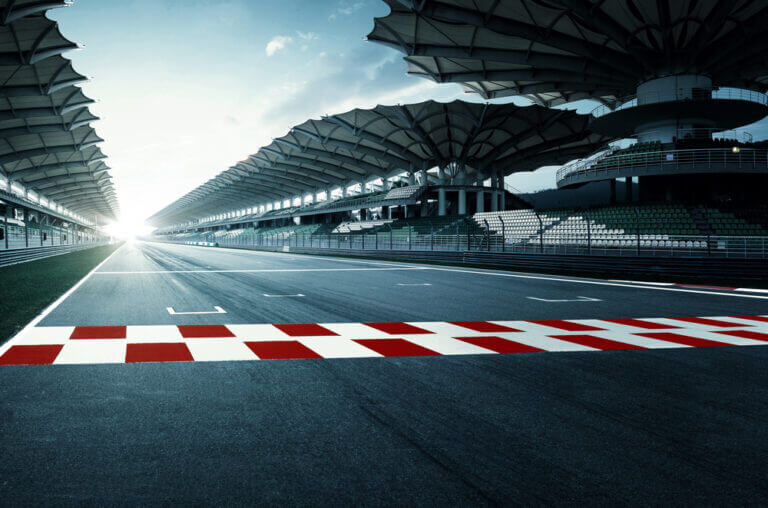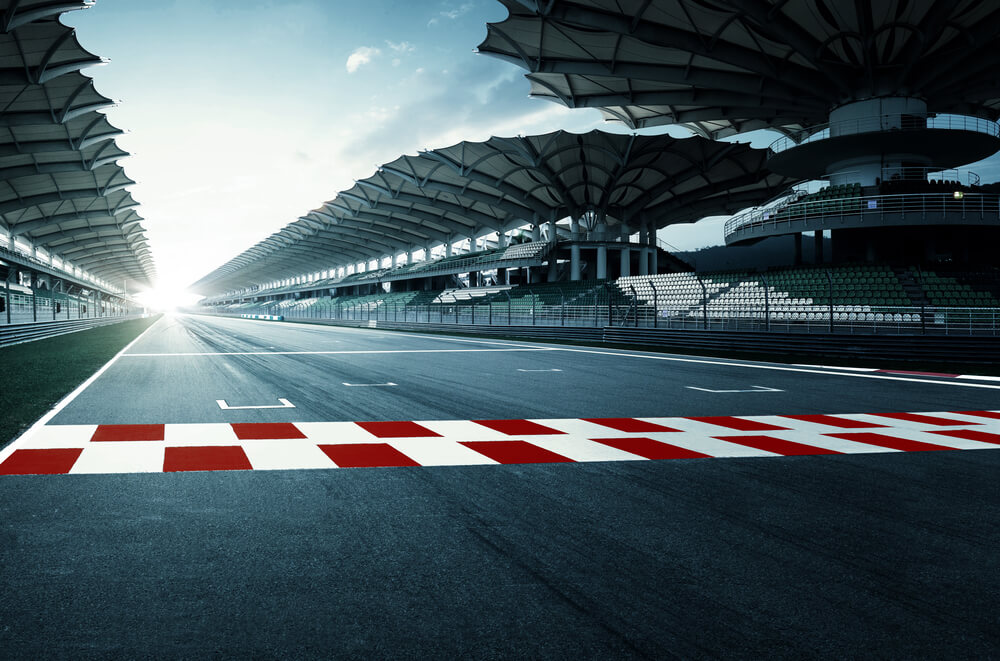 Canada is full of many sportsbooks where you can bet on F1, considering the popularity of the sport. However, you must put in an extra effort when choosing a betting site, as this is crucial to your success.
First, ensure that any sportsbook you select is fully licensed, trustworthy and secure. This will help keep your funds and bets as safe as possible.
Also, ensure that you compare several sportsbooks before choosing to know the one with the most lucrative odds, attractive markets, supportive customer service, convenient payment options, best bonuses and promos, etc.
---
F1 Betting: Which Formula 1 Races Are Good to Bet On?
Formula 1 presents around 20 races annually, and the 2022 season is scheduled to feature 23 races. These races last for eight to nine months and are covered by several top sportsbooks. Here is the Canadian F1 race to bet on:
The Canadian Grand Prix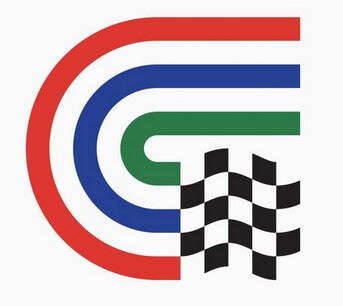 The Canadian Grand Prix is Canada's Formula 1 race. It is one of the most prominent sports events in the country, with a massive and rapid-growing viewership. It was first held in 1978 at Mosport, Ontario, before moving to its current venue at Circuit Gilles Villeneuve Montréal. In 2005, the Canadian Grand Prix became the most-watched F1 Motor Grand Prix globally and the third most-watched sports event.
Canadians enjoy betting on the Canadian GP, particularly as it holds on their grounds. Also, there are several sportsbooks in the country where they can easily find the best odds and markets. The Canadian GP for the 2022 season is scheduled to be held on the 19th of June.
---
Which Races are the Most Important in Formula 1 Betting?
Due to the popularity of Formula 1 worldwide, all its races are covered by several top sportsbooks. However, some of these races are more popular than others regarding the betting action and possibilities they provide. Here are some of the most notable races in Formula 1 betting:
Monaco Grand Prix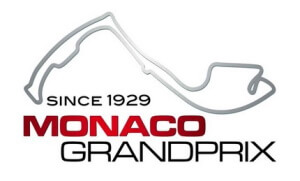 The Monaco Grand Prix, usually held at Circuit de Monaco around May or June, is often referred to by many as the most prestigious race in F1. The race track is iconic – characterized by a tight layout that doesn't allow many drivers to overtake. Thus, the driver that qualifies for the front (pole) position fastest at the start of the race has an edge above the others.
Due to the predictability of the track, many punters take particular interest in the Monaco Grand Prix to place their wagers.
Italian Grand Prix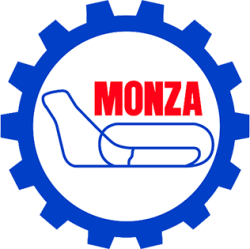 The Italian Grand Prix is held annually every September at the Monza Circuit. The Monza circuit has a long history of exciting races in Formula 1.
The track has a few bends and many straights – thus, it allows for action-packed competitive racing with many wheel-to-wheel moves and overtaking. The Italian Grand Prix is a unique choice among F1 fans and punters alike.
Abu Dhabi Grand Prix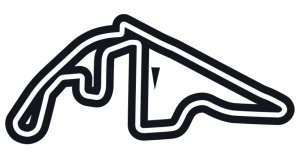 The Abu Dhabi Grand Prix is held every November at the Yas Marina Circuit, Abu Dhabi, and will be the last race in the 2022 F1 season, according to the calendar. The fact that it is the final event in Formula 1 before the World Championship title is awarded helps it get lots of attention from the betting community. The Abu Dhabi Grand Prix drew a whopping 108.7 million viewers in 2021 – making it the most-watched Grand Prix that year. The race is one to look forward to.
---
The Odds in F1 Betting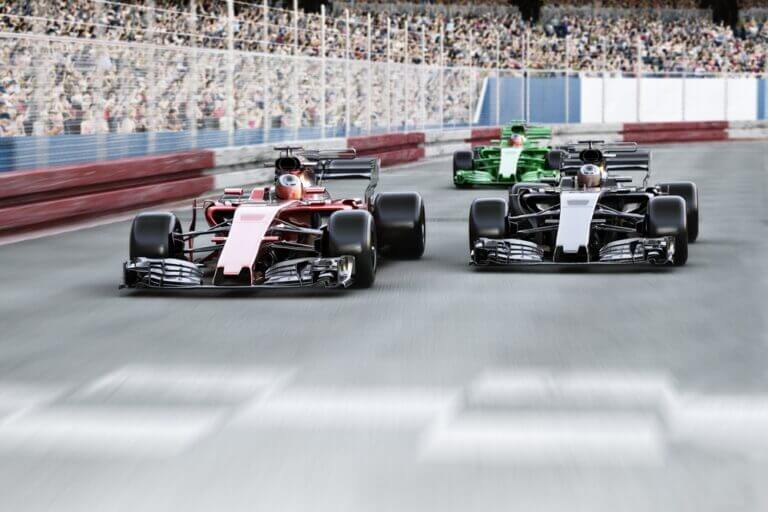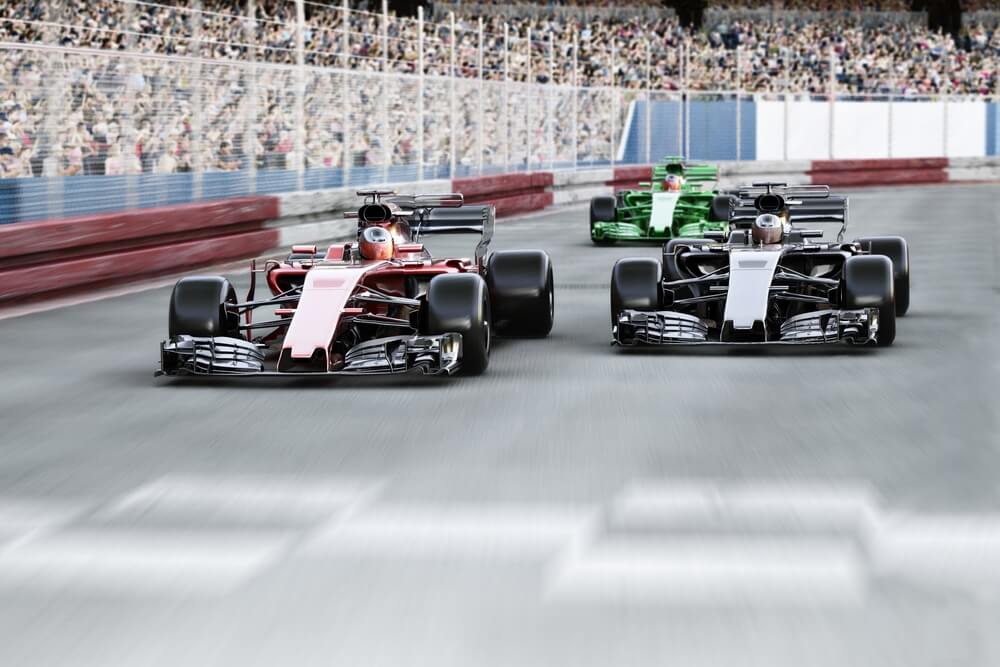 Odds in Formula 1 betting helps you calculate how much you will win with a wager and how possible a specific outcome is. A favorite driver in F1 will usually have low odds to win a race or championship, while the odds for an underdog to win is likely to be huge.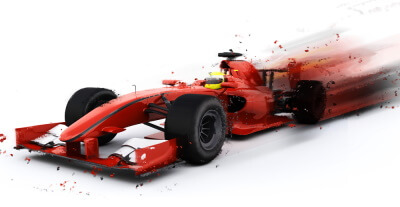 For instance, Max Verstappen winning the 2022 World Championship is at 1.83 odds, while Alex Albon's odds to win are at 2,001. This shows that the former outcome is very likely to happen while the latter is unlikely.
Odds are represented on various sportsbooks using different formats. For instance, most US sportsbooks express their odds using positive and negative numbers such as -120 or +100, also known as Moneyline odds. The favorites often bear the negative sign, while underdogs carry positive signs. Most UK sportsbooks express their odds as fractions, while European sportsbooks use decimals. The decimals are the easiest to calculate. For instance, if you bet C$10 on Max Verstappen at the odds of 1.83 to win the World Championship, you will multiply 10 and 1.83 to get a payout of C$18.3. That's a profit of C$8.3. Many top sportsbooks have an odds converter where you can convert any odd format to the one you are convenient with.
Odds can vary across different sportsbooks – even for the same race events. Therefore, an effective method for shopping for the best odds is comparing several sportsbooks and selecting the one with the most favorable and lucrative odds. This will help you get maximum value on all your wagers.
Formula 1 betting becomes even more enjoyable when you know that you are not restricted to placing only short-term wagers, that is, bets on races that are coming up within a short time. You can place long-term bets on far-off events, otherwise known as future bets. We'll explain this better as you read this guide further.
Odds Range in Formula 1 Betting
The odds range in F1 betting depends on the type of drivers available in the tournament. Odds for heavy favorites can be as small as 1.68 and as massive as 3001.00 for major underdogs, as seen in the current 2022 season.
What Can Gamblers Bet on When it Comes to Formula 1?
Many sportsbooks allow punters to place parlay and accumulator F1 bets, including other types of combination bets. However, you need to take extra caution with these types of bets. The maximum odds you can combine, the highest amount you can bet and the odds limitation all depend on the bookmaker you use.
---
Popular Markets Available to Punters in Formula 1 Betting
In Formula 1 betting, you are not limited to placing wagers only on Grands Prix winners. The sport is filled with a plethora of bet types you can wager on, such as:
Drivers' Championship winner
This market involves placing a bet on the supposed Formula 1 World Championship winner. It is usually a future bet placed way long before the end of the tournament.
This involves betting on the winner of the next Grand Prix race. It is the most popular bet type in F1
Constructors' Championship winner
This is also a futures bet. It doesn't have to do with drivers; instead, it involves betting on which constructor or team will win the World Championship.
This involves betting on a driver to finish in the top 3 in a Grand Prix race.
This is a popular bet in Formula 1. Here, you bet on which driver will qualify for the pole position first
The fastest lap market involves wagering on which driver will finish an individual lap within the quickest time in a Grand Prix.
This may sound strange, but you can bet on which driver will not finish their race. You may have foreseen technical issues or other reasons to place this wager.
Short-term Betting in Formula 1
Short-term betting in F1 means betting on results that will be known within a short period. These bets are usually placed on single Grand Prix races, and the outcome is revealed within the same day or a few days at most. An example is betting on a Grand Prix race to be held in a few days and getting your payout immediately after the race. Punters love short-term betting as it yields results as quickly as possible. Also, you can use the current form of a driver or team in making decisions without bothering about unfavorable changes in the long run.
Long-term Betting in Formula 1
As the name suggests, long-term betting, also known as futures betting, involves betting on a far-off event whose results will take a long while to be revealed. Notable examples of long-term F1 betting are the Drivers' Championship winner and the Constructors Championship winner bet. Apart from the fact that future betting is more exciting than regular bets, it also helps early bettors shop for the best odds before the beginning of the championship.
---
Live betting/In-Play in Formula 1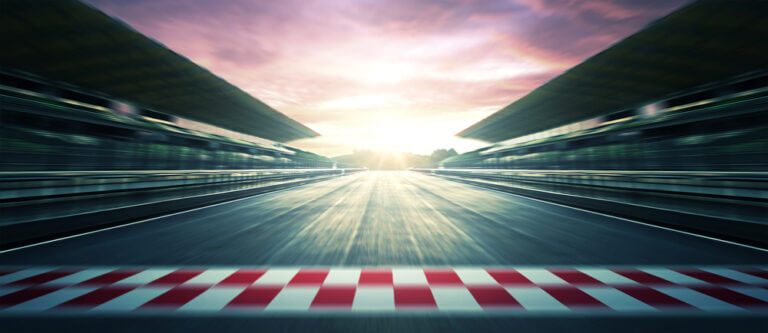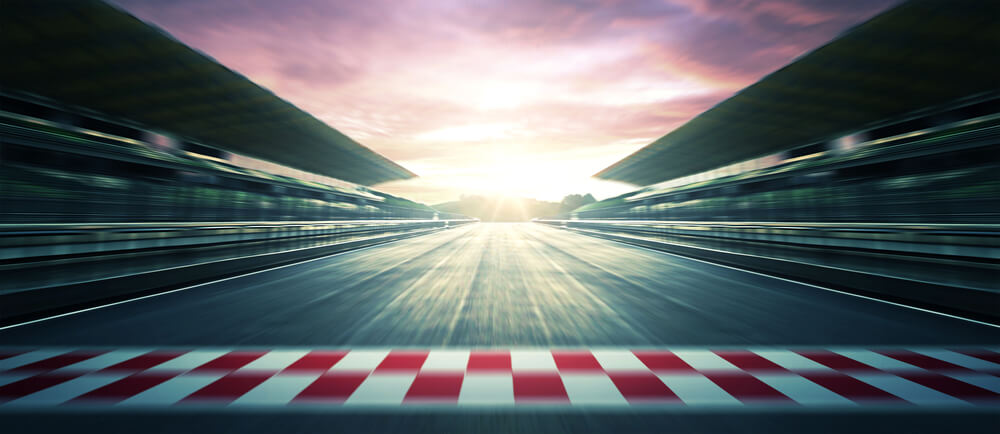 Live or in-play betting is one of the most popular latest trends in the online betting sector. It provides the option of betting on a sports event that has already begun. For instance, you can bet on a Formula 1 Grand Prix race after it has started up until the race ends.
In this type of betting, bookmakers constantly change the odds depending on the drivers' performances. Live betting is beneficial to F1 punters as seeing the action unfold before making a prediction can enhance the accuracy of your bets. Live betting covers most F1 betting markets – ranging from race winner and fastest lap to top 3 bets. You may even be able to make specific proposition bets that aren't available in regular F1 betting.
---
The Best F1 Betting Sites
As mentioned earlier in this guide, punters in Canada have various options regarding Formula 1 betting sites.
However, you shouldn't sign up and start betting with just any sportsbook. Instead, compare several sportsbooks and see what each offers to help you make a solid decision. Here are the most crucial features to put in mind when looking for the best F1 betting site:
License and security
A wide range of attractive F1 events and markets to bet on
Competitive odds
Sign-up/Welcome bonus for new users
Promotional offers and bonuses for both existing and new customers
Quick and responsive customer service
Fast and convenient payment methods for Canadians
Mobile application or website with an excellent interface
In-play betting and Live streaming
---
FAQs on Formula 1 Betting
Here are answers to some of the most frequently asked questions of F1 betting:
Is Formula 1 a good sport to bet on?
Yes, Formula 1 is one of the most popular sports events globally – featuring up to 20 different races almost all through the year. Therefore, it has a busy betting market to earn punters real money and get entertained at the same time.
Is there any opportunity to make a good profit within Formula 1?
Absolutely. Several top sportsbooks cover every of F1's Grand Prix race. Thus, punters find it easy to shop for the best odds and markets, get maximum value for their wagers, and make a good profit.
How do I best get started in Formula 1 betting?
First, put effort into finding the best F1 betting site. Then, ensure you follow Formula 1 news and schedules and conduct in-depth research about the top F1 teams and drivers – including their statistics and current form. Remember to start small by wagering on individual races. Then you can move further to more complex wagers as you gain more knowledge and experience.
Is Formula 1 a safe and fair market to bet on?
Yes, F1 is safe and fair to bet on. All GP races are sanctioned and regulated by the Federation Internationale de l'Automobile (FIA) – the top governing body for every motorsport race. Therefore, there has been no major corruption scandal such as race fixing, which can alter results. However, it always helps to bet only on a licensed sportsbook with fair odds.
---
Biggest Stars in Formula 1
Here are the most dominating drivers to look out for when betting on Formula 1:
Max Verstappen
Max Verstappen drives for the Red Bull Racing team, and he is regarded by many as the best F1 driver at the moment. His racing style is relentless and attacking – making him seem limitless anytime he is in his car seat. He is the current world champion – having ended up in first or second place in 19 of 23 races he participated in in the 2021 season.
Lewis Hamilton
Lewis Hamilton drives for the Mercedes GP team and is held in high regard as one of the all-time F1 stars. With seven championships and 103 race wins, the 37-year-old has forever etched his name in Formula 1 history. Even when faced with Verstappen, an astoundingly fast rival in 2021, Lewis managed to put up a remarkable performance.
Lando Norris
Lando Norris is a McLaren Racing driver and has always been a prospect in F1. However, he had his break-out in the 2021 season when he put up an outstanding performance in most of his Grands Prix – winning four podiums and a remarkable pole position in Sochi, Russia. Though he's yet to clinch his first win, his upswing during the last season shows he's one of the stars to look out for in 2022.
Carlos Sainz
Carlos Sainz Scuderia joined the Ferrari team amidst many concerns from the supporters regarding his performance. However, from the start to finish of the 2021 F1, the 27-year-old proved himself worthy with four podium wins to reach the fifth position in the World Championships. Fans are enthusiastic about the heat he'll bring in the next season.
---
The Best Teams in Formula 1
Are you looking to place the Constructors' Championship winner's wager? Here are some of the best F1 teams to look out for:
Mercedes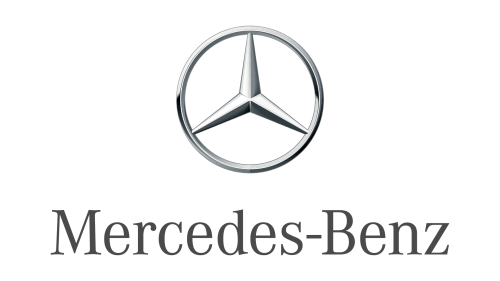 Mercedes has always been one of the best teams in F1, and they've proven this by winning the constructors' world title 8 times in a row from 2014 to 2021 – the longest record held by any team. With drivers like Lewis Hamilton in their team, Mercedes is currently one of the most dominating teams in Formula 1.
---
Ferrari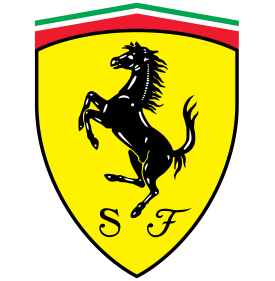 Ferrari is the all-time most successful team in F1 history and has managed to keep its head up to this moment. The team has 234 race wins, 221 pole positions, 15 Drivers' Championships and 16 Constructors' Championships – a remarkable record, to say the least. Though they have not been at their best lately, the team still managed to clinch five podium wins in the 2021 season.
---
Red Bull Racing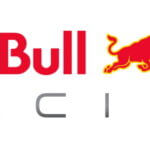 Since their entrance into Formula 1 in 2005 as the youngest team in the sport, the Red Bull team has proven that success is not by the number of years – winning both the Drivers' and Constructors' Championship titles four times consecutively between 2010 and 2014. In 2021, with Verstappen's extraordinary performance – Red Bull was a very close rival to Mercedes for the season's Drivers' Championship title.
---
McLaren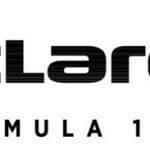 McLaren has had an excellent record in the history of Formula one to date – with 12 Drivers' Championships, eight Constructors' Championships, and a total of 182 race wins. In 2021, McLaren was 4th place behind Ferrari in the Constructors' Championship standings with 275 points. The team is one to look out for in 2022.
---
Win Big by Betting on the Action-Packed Formula 1
Formula 1 is one of the most popular, action-packed and exciting sports globally – featuring multiple race events that run through most parts of the year. The sport is covered by a wide range of top sportsbooks offering competitive odds and favorable markets for its races. Thus, it provides massive betting action for punters looking to make real money by wagering on the fastest cars and drivers in the world.
We hope this article has been able to guide you through everything you need to place winning bets on Formula 1.