What are Double Chance Bets?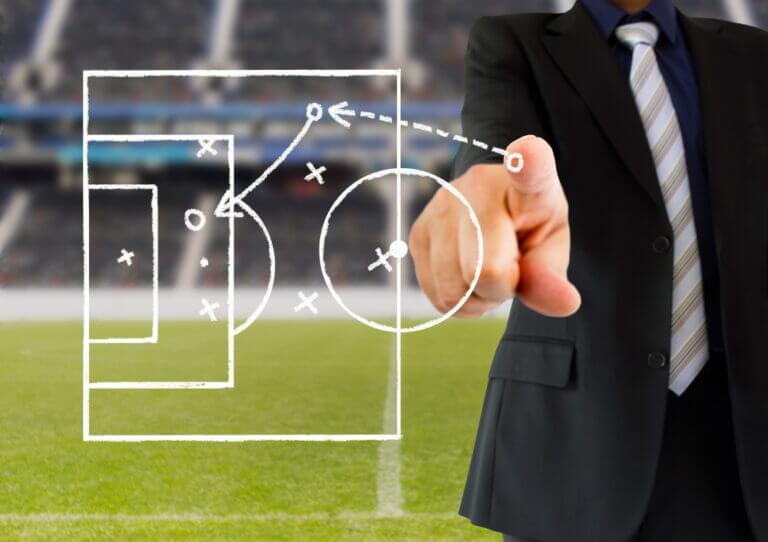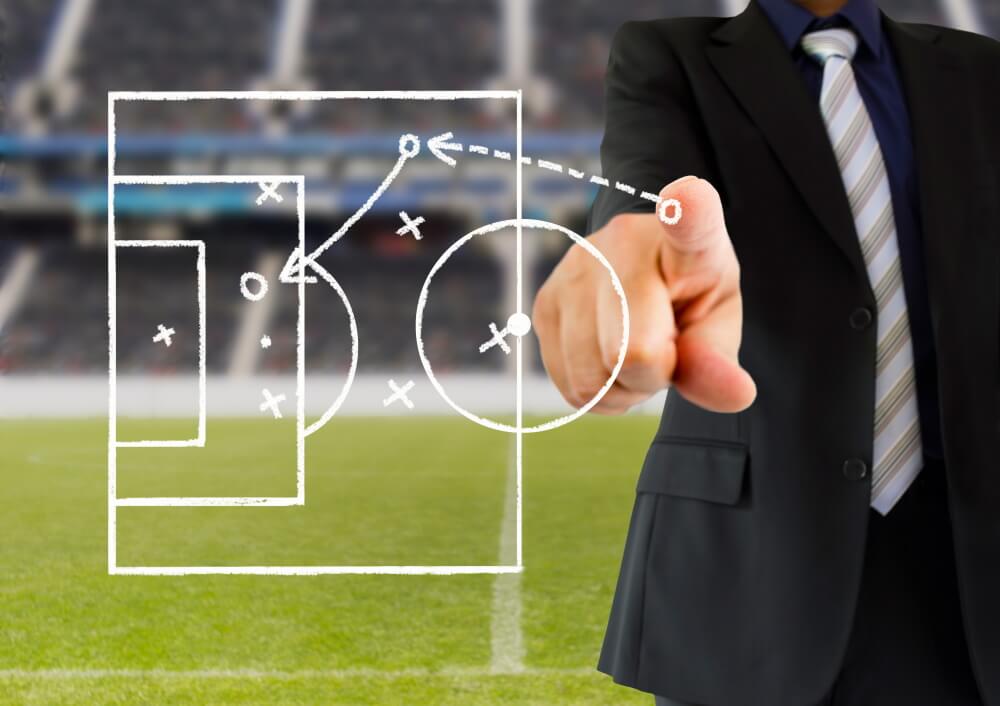 To understand what a double chance bet is, you must first know what three-way bets are. Three-way bets, also known as 1X2 bets, let you wager on one of three possible outcomes. These outcomes are home team to win, away team to win, or a draw. One of the biggest advantages of wagering 3-way bets instead of 2-way moneylines is that the odds are higher.
This, of course, is due to having that one extra possible outcome. So, if you place a 3-way wager on the home team to win, and they do, then you win your three-way bet. However, if the visitors win or the game ends in a draw, then your bet goes up in flames.
Whereas you can only select one of the three possible outcomes on a 1X2 bet, a double chance bet lets you cover two of the three possible outcomes. A double chance bet allows you to simultaneously cover:
Home Team and the Draw
Away Team and the Draw
Home Team and Away Team
Another key difference between 3-way bets and double chance is found in the odds.  The three-way odds for an upcoming English Premier League match are:
Burnley: 2.65
Draw: 3.40
Southampton: 2.60
Now, here are the double chance odds:
Burnley or Tie: 1.49
Draw or Southampton: 1.46
Southampton or Everton: 1.32
As you can see, the double chance betting odds are significantly shorter. It's also worth noting that double chance in betting doesn't only apply to full-time wagers. The top Canadian online bookmakers offer double chance bets on halves/quarters/periods.
You might be wondering if it's advantageous to place two separate 1X2 bets instead of a double chance bet. It's not. Double chance betting odds are created using mathematical formulas that are based on the 3-way odds. In our first example, we'll pretend that you want to cover Burnley and the draw on a double chance wager. To figure out the double chance odds using the 3-way odds, we can use this equation:
(Burnley Odds X Draw Odds) / (Burnley Odds + Draw Odds)
= (2.65 X 3.40) / (2.65 + 3.40)
= 9.01 / 6.05
= 1.49 (Always Round Up to 2 Decimal Places)
So if we wager $100 on Burley and the draw using double chance, and it wins, we make a $49 profit. Now, what if we made one wager on Burley to win and one on the draw using the 3-way odds? To make the potential payout of each wager relatively level, we'll wager $56.23 on Burnley and $43.77 on the tie.
If Burnley wins, then you end up with a payout of $149.01. Disregarding the $43.77 loss on the draw and the $56.23 stake amount on the Burnley wager, we're left with a total profit of $49.01. If the draw occurred, we would receive $148.82, or a $48.82 profit. As you can see, it comes out as a wash.
Let's look at another example. In this one, we want to cover both Burnley and Southampton. The double chance bet odds are 1.32. Now, we'll use the formula to see how the bookie arrived at this number:
(Burnley Odds X Southampton Odds) / (Burnley Odds + Southampton Odds)
= (2.65 X 2.60) / (2.65 + 2.60)
= 6.89 / 5.25
= 1.32 (Always Round Up to 2 Decimal Places)
Instead of wagering double chance, we will once again make two separate 1X2 bets. We'll wager $50.19 on Southampton and $49.81 on Burnley, If Southampton prevails, we will earn a total of $30.49 when we subtract the stake amount and the lost Burnley stake. If Burnley wins, we would earn an even $32.
To put the finishing touches on our little investigation, let's examine the third possible scenario in which we want to cover Southampton and the draw. We just need to plug in the numbers and do the math.
(Southampton Odds X Draw Odds) / (Southampton Odds + Draw Odds)
= (2.60 X 3.40) / (2.60 + 3.40)
= 8.84 / 6
= 1.47
If we wagered $56.54 on Southampton and the remaining $43.46 on the draw, then a Southampton win would let us a profit of $47 after subtracting the stake amount and the losing draw bet. If the game ends in a tie, we're looking at a profit of $47.76. Do we have a bit of an edge here? It appears we do! In this case, you may consider placing a 1X2 wager on both Southampton and the tie. There would be no difference in the profits if Southampton win, but you stand to earn an extra $0.76 if the draw comes in.
The point of all this is to illustrate that you probably won't find any significant advantage or disadvantage in terms of profits by wagering two 1X2 bets instead of placing a double chance bet. You don't honestly think that bookmakers would give you a significant edge? Do you?
---
Why Punters Should Try Double Chance in Betting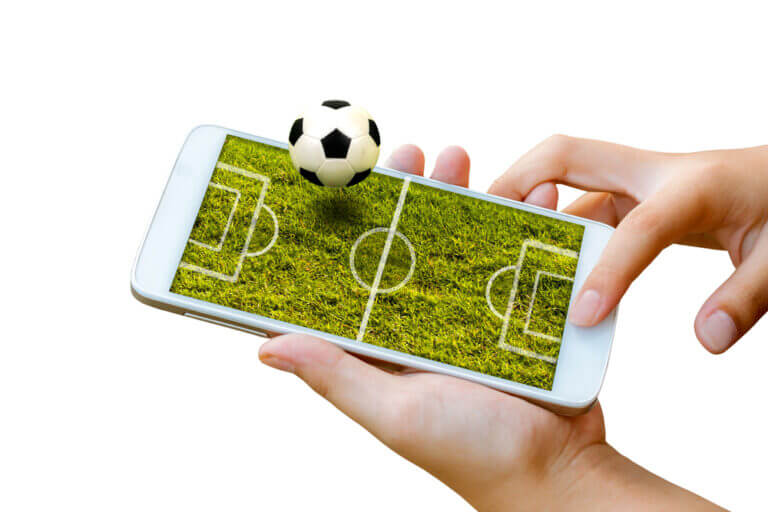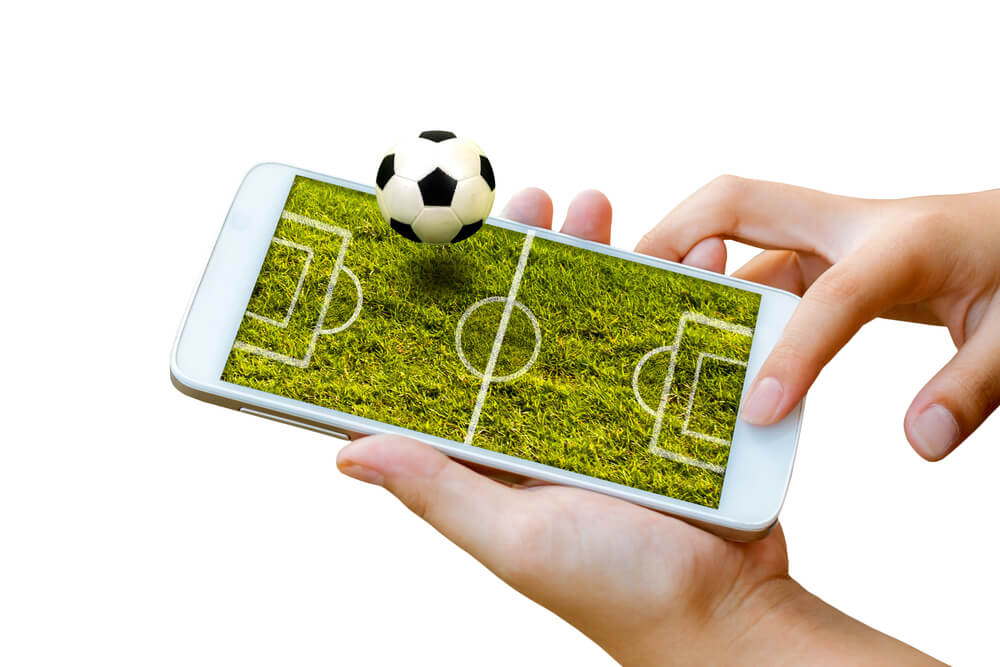 The most alluring trait of a double chance sports bet is that you get to cover 66.7% of the possibilities. This isn't to say that you have a 66.7% chance of winning the bet, but you only have to worry about a single possible outcome screwing you instead of two.
Another attractive attribute that a double chance bet possesses is that it is easy to hedge. Double chance bettors are blessed with having access to loads of live betting opportunities at our favourite Canadian online casinos. On top of that, you can place double chance wagers on a huge range of mainstream and niche sports. Soccer, ice hockey, and football are just a few of the most popular sports for double chance betting.
We should also mention that most Canadian online sportsbooks allow double chance betting for the purposes of satisfying bonus wagering requirements. If you claim a bonus that allows double chance bets, you just may find that it's easier to reach those rollovers with double chance wagers.
If you have never placed a double bet like this, you will soon be able to add it to your wagering repertoire. This opens up endless betting opportunities that you may have otherwise not considered. And they are easy to do! Simply log in at your Canadian online sportsbook and find the game you want to wager on.
When you trigger the betting menu, just look for the Double Chance betting option. You can then select your desired outcomes, enter the stakes, and submit the bet. Remember to take full advantage of enhanced odds and don't forget about the Cash Out option.
---
Maximize Your Advantages with Double Chance Betting
We already know that the main advantage of double chance betting is that it allows you to cover two outcomes as opposed to the 1X2 bets that only allow you to cover one outcome. A double chance bet accounts for 66.7% of the possible outcomes instead of just 33.3%. While the double chance odds appear lower, they are mathematically fair as they are derived from the three-way odds.
One of the best and easiest ways to maximize your edge is by taking full advantage of enhanced odds. The top Canadian sports betting sites offer enhanced odds on select events every day. In some cases, you can participate in enhanced odds promotions to boost your odds on almost any event.
These enhanced odds offers can put a lot of extra money into your pocket. If the regular odds are set at, say, 1.50, you would stand to win $50 if you wagered $100. But let's say that those odds go up to 1.65 through an enhanced odds offer. You now stand to make $65 on that same $100 bet. A $15 difference is quite significant. Imagine how those extra winnings can add up over time.
Another way to maximize your double chance betting is by getting in on as many free bet offers as you can. With that said, some bookmakers don't allow free bets to be used on double chance wagers although a lot of them do. If you can't use a free bet on double chance, then you can more than likely double bet using the 1X2 odds.
You could use your free bet to cover one of the 1X2 outcomes and then use your own money to cover the other selection. As you now know, the odds will be pretty much the same as they would be if you placed a double chance bet.
We should also point out that many bookmakers let you use the Cash Out option with double chance bets. This is perhaps one of the most popular betting features at the best Canadian online Sportsbooks. Not only can you cash out a double chance wager to lock in a profit, but you can also do it minimize your losses. If your double chance bet is getting its butt kicked and it appears destined for the recycling bin, then you could cash it out to at least get a small portion of your stake back.
---
Double Chance Betting Example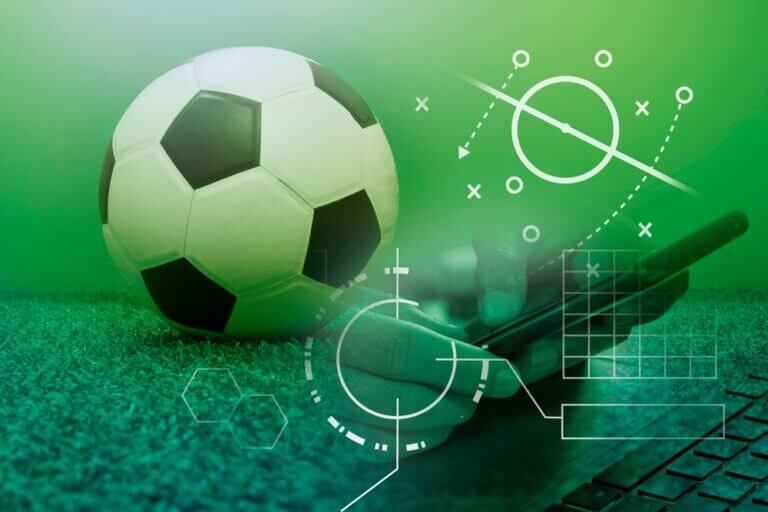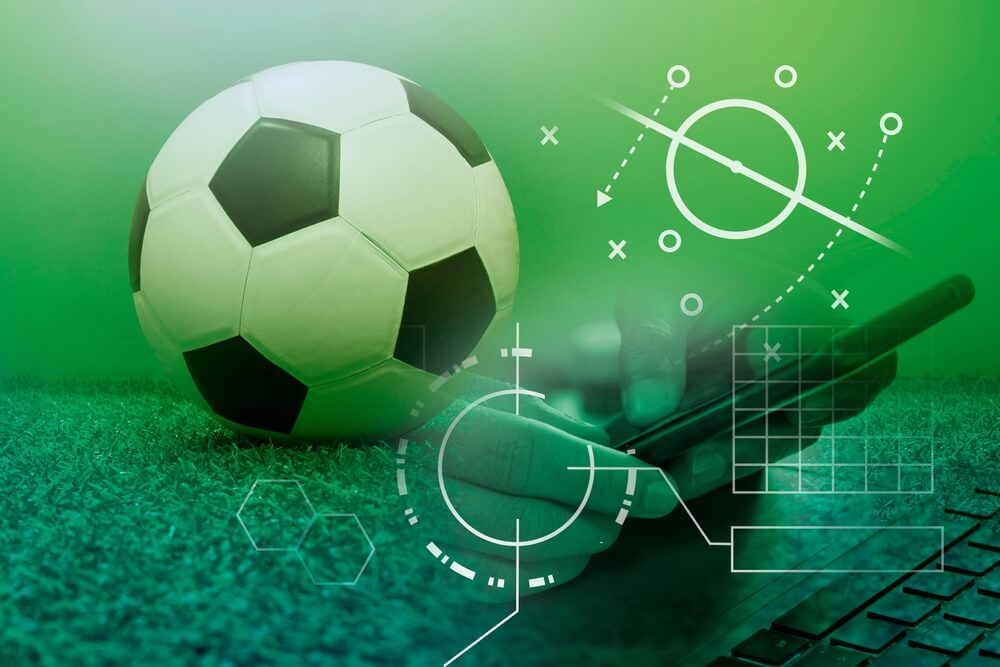 Even though we played out a double chance betting scenario earlier on, we want to make sure that you fully understand double chance in betting. We will now give you a detailed picture of double chance bets in action using an NHL game featuring the Boston Bruins and the Pittsburgh Penguins. This time, however, we're going to mix in a couple of curveballs to take care of any lingering questions you might have.
Perhaps the fact that NHL games cannot end in a tie raises some confusion? We'll clear that up by letting you know that NHL double chance bets are graded based on regulation time outcomes. As a result, the possibility of a tie at the end of regulation time always exists. The wager is immediately closed after the third period ends.
With that behind us, we may encounter another issue. For instance, you can't find the double chance betting option listed on your bookie's betting menu. In our version of the story, our Canadian internet bookmaker is happy to consider any wager proposals we may have. This means we must first figure out the odds of our desired outcome.
For our purposes, we've decided to back the Bruins and the tie. Let's calculate those odds!! We'll do it using the 3-way odds and the same formula as we used above. The 3-way odds on our example match are:
Boston Bruins: 2.55
Tie: 4.10
Pittsburgh Penguins: 2.25
So, to figure out what the double chance odds are for covering Boston and the tie, we apply our formula:
(Boston Odds X Tie Odds) / (Boston Odds + Tie Odds)
= (2.55 X 4.10) / (2.55 + 4.10)
= 10.46 / 6.65
= 1.57
With the odds figured out, it's time to contact our bookmaker and propose our double chance wager. The bookie will do a quick calculation and offer the odds. There's a pretty good chance that the online sportsbook rep will offer 1.57 odds on this particular proposition. In our fictional version, we'll assume that they do and we accept.
We're all set to stream the live action and watch the 60 minutes tick away. If Boston wins, so does our bet. If regulation time runs out and the game goes into overtime, then we also win our bet. A Pittsburgh regulation-time victory is the only thing that can sink us.
---
Pros and Cons of Double Chance Betting
Pros
Double Chance Bets Cover 66.7% of All Possible Outcomes
Odds Mathematically Based on 3-Way Odds
Double Chance is a Widely Available Betting Option
Cons
Much Lower Odds than 3-Way Odds
No Possibility of a Push
Not a Betting Option for All Sports
---
Double Chance Betting Odds
You know how to calculate the odds for double chance bets. That's great, but you still need to shop around for the best odds. On top of that, it behooves you to take advantage of enhanced odds, free bets, and anything else that can make your sports betting more profitable.
Even the most minor discrepancy in the 3-way odds can give you can give you an advantage with double chance bets. This is one of the reasons why savvy sports bettors use multiple Canadian bookmakers. It enables them to shop for the best odds. It should go without saying that they have access to loads of bonuses too.
Getting the best odds means that your bets earn more money. All of those quarters and loonies add up over time which increases your chances of being profitable.
---
Double Chance Betting Offers and Promotions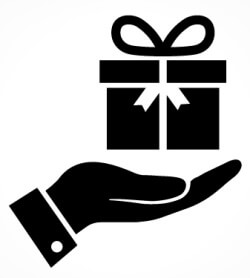 Bonuses and promotions play integral roles in many successful betting strategies. You can quickly generate a positive account balance by claiming a no-deposit sign-up bonus. The best Canadian online sportsbooks will then reward you handsomely when you make your first deposit. Add in the reload bonuses and Canadians can claim loads of free bets, risk-free bets, and bonus cash. Don't let the value of a good VIP and loyalty rewards program go unnoticed. These serve up even more bonuses and benefits for double chance bettors.
We should advise you to check out the terms and conditions of any bonus offer you want to claim. You need to know what your obligations are.
---
What Are the Alternatives to Double Chance Betting?
Canadian online sportsbooks provide bettors with a massive number of sports betting options. You aren't required to have your wager tied to who wins or loses. You can always consider the following bet types:
Player Props
Leading bookmakers offer a wide range of player props. Instead of betting on Boston or Pittsburgh, you could wager on Brad Marchand or Patrice Bergeron to score a goal. Some player props offer very attractive odds.
Game Props
Looking for a great alternative to double chance bets? Why not try betting on a game prop? Bet on things like the number of yellow cards or corner kicks an EPL game will generate. You could even spice things up by creating a same-game parlay featuring both picks.
Game Totals
Instead of betting on either team, why not place a wager on the total score? Will that Bruins Penguins game produce more than 6.5 goals or less than 6.5 goals? It's as simple as that. You can bet full-time, halves, quarters, and period totals too. A lot of player props are totals bets.
---
FAQ: Double Chance Betting
How do I place a double chance bet?
Log into your sportsbook and select the betting menu for the game you want to bet on. Once you make your double chance selection, it will automatically be added to your betslip. You can then enter the wager amount and hit the "Submit" button.
Is it possible to make multi-bets using double chance?
Yes. You can place a double chance wager among your parlay picks. Simply add the double chance selection to your betslip and then add the rest of your selections.
Can I cash out a double chance bet that hasn't been settled?
While the rules vary from bookmaker to bookmaker, you'll likely find that you can cash out active double chance bets. Some bookies only offer full cashback while others give you the option of full or partial cash out.
Can I use a mobile device for double chance betting?
Of course you can! Simply download and install the site's betting app or use your mobile browser. You can log in, place your double chance wager, and then follow the action on a live stream.
Should I expect to win all of my double bets?
No. Even though you have the theoretical edge by covering 66.7% of the outcomes, there is always that one single possible outcome that can destroy your double chance bet.
---
Responsible Gambling
The best Canadian online sportsbooks are committed to responsible gambling. When you open a new account, you will have access to loads of helpful tools. Take a self-assessment questionnaire and set spending limits. If you need it, then you can take a time out or take part in temporary exclusion. You can self-exclude permanently too. These bookmakers also give you contact information for a variety of groups like Gamblers Anonymous. Always remember to keep your gambling under control.
---
Recap of Double Chance Betting
If you have come this far, then you already know about double chance betting. You know precisely what double chance bets are, how to find them, and how to place them. You've also learned about the key benefits, maximizing opportunities, and a few other tidbits such as the process of calculating double chance odds.
You should now be fully prepped to make your first double chance bet. Don't forget to claim those betting bonuses and promotional offers. They will greatly enhance the double chance betting experience.