The Best Cycling Betting Sites for Punters in Canada


Due to the attention garnered by cycling betting in the past few years, there is an influx of betting sites in Canada where punters can bet on notable events in the sport.
However, a betting strategy that you can't afford to overlook is taking time to find a safe, secured and licensed betting site where you can wager successfully and get maximum value for your money. While finding a place to bet online – whether provincial or offshore – the first thing is to ensure that the site is fully licensed. This will help keep your money safe and protect you from illegal gambling.
Also, ensure you compare different betting sites to select the one that offers competitive odds, fantastic markets, responsive customer service and promo offers. Our homepage has a comprehensive review of the best betting sites in Canada to help you decide what platform to bet on.
---
Which Tournaments/Races are the Most Important in Cycling Betting?
Although there are no major cycling events to bet on in Canada, the sport has notable global events covered by several top bookmakers. Here are the most popular tournaments when it comes to cycling betting.
The Tour de France
When you hear about cycling races, the first name that will likely come to your mind is the Tour de France. This race is usually referred to as the king of all cycling races globally – drawing in a massive viewership and fanbase from every part of the world. Also, it gets more extensive media coverage than any other cycling event.
The Tour de France is one of the three major European Grand Tours established in 1903. It usually holds around July and features around 20 to 22 teams with eight riders each. It is a multi-stage endurance race that spans about 23 days. After all the stages are concluded, the cyclist with the lowest average time is crowned the winner and gets to wear the yellow vest – the most coveted award in cycling.
Due to the popularity of this race, it garners most betting traffic compared to every other cycling event and is covered by most sportsbooks.
Giro d' Italia
The Giro d' Italia is another major event common among cycling fans and punters. It is an Italian event that takes place in May every year before the Tour de France. Like other Grand tours, it is a multi-stage endurance that lasts around 23 days. Its first edition was held in 1909, and since then, it has remained one of the most followed cycling events globally. The winner of the race clinches the Giro d' Italia title.
The Giro d' Italia offers many betting opportunities and is covered on several sportsbooks with competitive odds due to its popularity.
 Vuelta a España
The Vuelta a España, also known as La Vuelta, is the last major European Grand Tour, and it puts cyclists to the ultimate test of mental and physical strength. The race is like the Spanish edition of Tour de France. The first edition for Vuelta a España was held in 1935, and it is held between August and September every year after the Tour de France and Giro d' Italia. This race holds endless opportunities for punters due to its popularity, as you will likely find competitive odds and markets for the race on many top sportsbooks.
UCI World Championships
The UCI World Championships was established by the Union Cycliste Internationale (UCI). It is a yearly international championship, and each edition is held in different localities. The Championship has multiple categories with various events such as road races and individual time trials. At the end of this event, winners from each category are qualified to wear the Rainbow jersey – the Championship's top award.
This UCI World Championships is a popular cycling event with a massive worldwide following. Thus, it has a large betting market covered by various sportsbooks.
The Summer Olympics Cycling
The Olympics is one of the biggest cycling events with massive attention worldwide. The tournament offers a comprehensive option of cycling events such as track cycling, road cycling, BMX, and mountain biking, attracting enthusiasts and punters alike. Olympics cycling has a robust betting market, and there is a wide range of betting sites that offer competitive odds for all its events.
---
The Odds in Cycling Betting

Finding the Best Odds
Odds in cycling betting usually vary with bookmakers and the type of bet placed. Generally, odds help you calculate how much you will win with a wager and the possibility of an event happening. Lower odds on a wager means a higher probability of the outcome happening and vice versa.
Odds are usually represented by fractions or +/- whole numbers by British and American bookies, respectively. There are also decimal odds like 1.8 or 3.4, used mainly by European bookies and are the simplest to calculate. For instance, if you place a wager of C$100 on 1.8 odds, you only need to multiply both values and get a payout of C$180.
Since betting sites offer varying odds for cycling events, an effective method to find the best odds is to compare several betting sites and choose the one with the most competitive odds.
Also, cycling betting is not limited to placing only short-term wagers on outcomes that will be determined within a short, such as predicting one-day race winners. You can also choose to do long-term betting, which means betting on results that take a long while to be determined. For instance, you can bet on who will win the Tour de France even before the tournament.
Odds Range in Cycling Betting
Big odds and low odds in cycling betting is often determined by the wagers placed. As mentioned above, if a bet has very high odds, the probability of the outcome happening is low. For instance, the odds that a low-ranking cyclist will win the Tour de France will be very high as this will most likely not occur. On the other hand, bets with low odds are safer, as there is a high probability of the outcome happening.
Also, Certain betting markets, such as placing a future bet before the beginning of a tournament, can have higher odds than regular bet types.
---
Popular Markets Available to Punters in Cycling Betting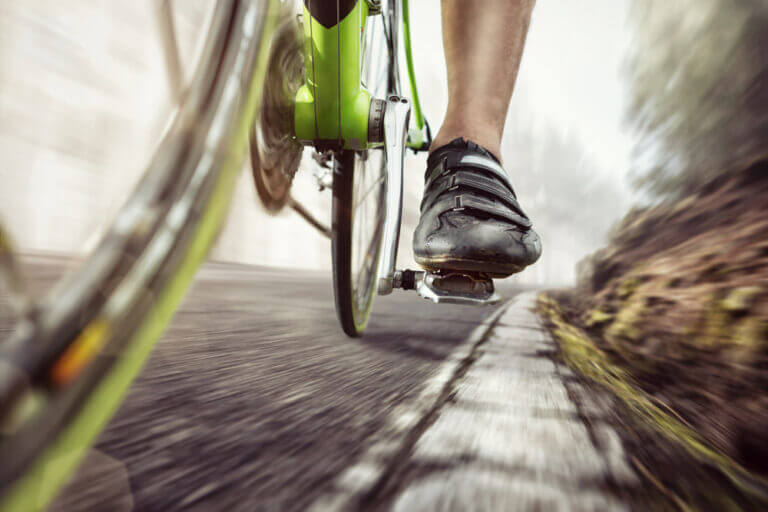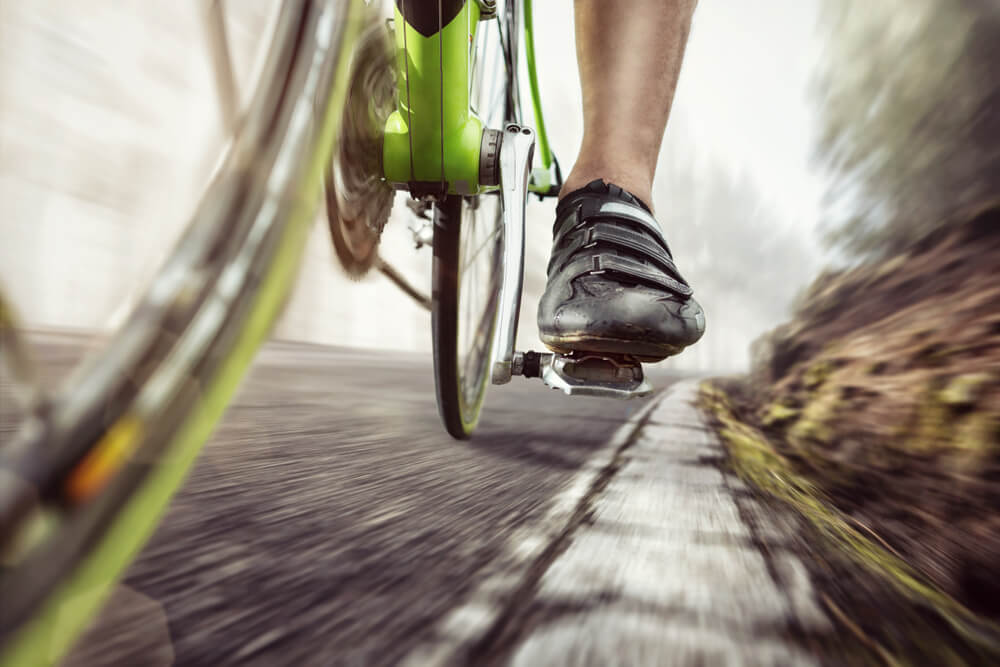 Cycling betting is fast gaining ground, and several sportsbooks are picking up interest in covering its major events. Thus, it is no surprise that there is a wide range of markets to bet on the sport. Here are the most popular markets to bet on in cycling.
This is the most straightforward type of cycling betting. It involves predicting a cyclist or team to win a one-day cycling race and getting your payout immediately after the race if your prediction is correct.
This is a type of future bet where you predict the outright winner of a tournament; that is, the cyclist who wins the overall race.
Most major tournaments are broken down into stages and last weeks. You can bet on the cyclist to win a particular stage instead of predicting the overall winner.
If you are unsure about a cyclist winning a race event, you can bet on them being among the top 3 or top 10 winners.
This is another popular cycling betting market where you can bet on the best young rider in a cycling event. However, you must ensure that your youngest rider is less than 25 years.
In this type of bet, the bookmaker sets a list of numbers representing cyclists who will finish an event; you need to predict whether the number of finishers of the race will be over or under any of the numbers set.
Most major tour tournaments have mountain stages. This market requires you to predict the cyclist with the most points for the mountain stages – the best climber.
Short-term Betting in Cycling
Short-term betting in cycling means wagering on a result that will be known within a short time – usually days. An example is betting on a one-day race or placing a stage winner wager and seeing the outcome within the same day or week. Many punters prefer these bets because they can know the results and get their payout as soon as possible. Also, while placing a short-term bet, you can bank on a cyclist's or team's current form without worrying about it changing in the long run.
Long-term Betting in Cycling
This is the opposite of long-term betting. It involves wagering on a result that won't be revealed till after a while. An example of this is predicting the overall winner of the Tour de France or Giro d' Italia even before the tournaments start. One major advantage of this kind of betting is that it usually comes with higher odds and bigger payouts. Also, you'd agree that betting on an event before it starts and watching the results play out when it does start is more thrilling and exciting than a regular bet.
---
Live betting/In-Play betting in cycling.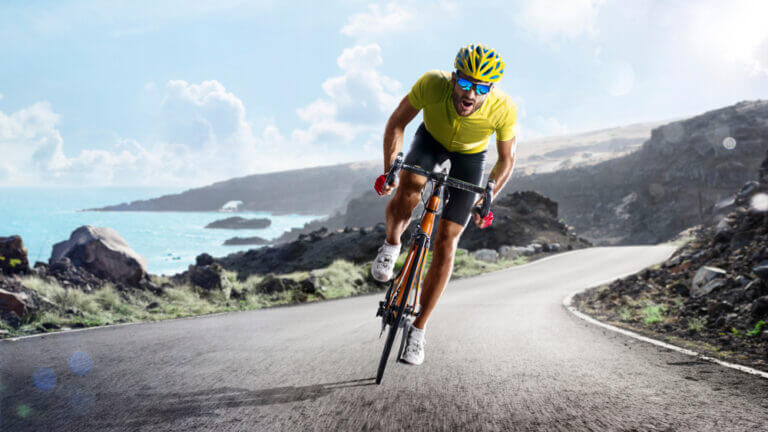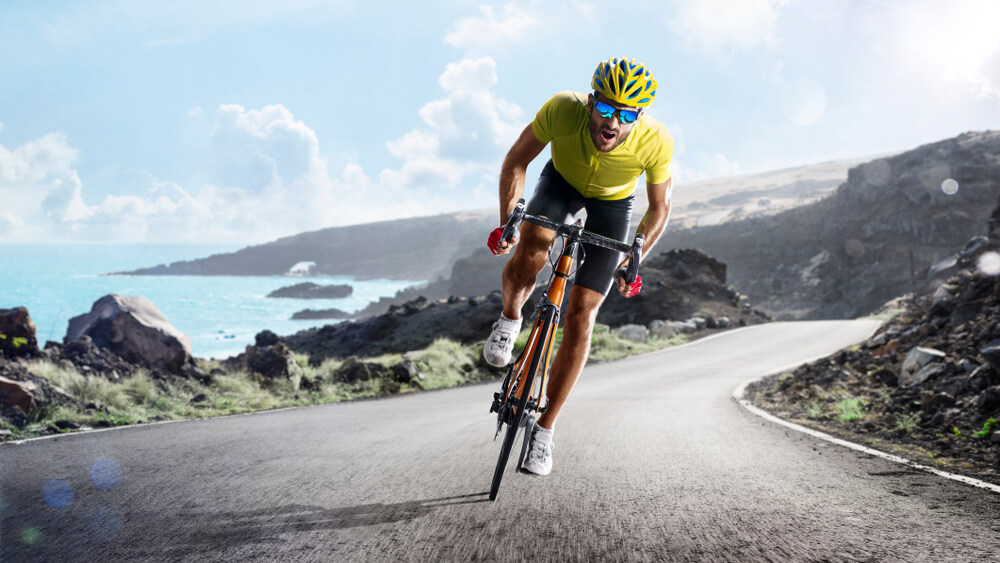 Like other sports, cycling betting markets also allow live or in-play betting. Live betting allows a punter to bet on a race event even when it's already underway. With live betting, punters can make more informed wagers by watching how a race progresses before making predictions.
Live cycling betting covers a wide range of markets available in regular pre-match bets, including outright winner, stage winner, top 3 or top 10 winners, number of finishers and several prop bets.
---
The Best Cycling Betting Sites
As the cycling betting market steadily expands in Canada, it becomes pretty easy to find a place to bet as there is a comprehensive option of betting sites available.
However, you shouldn't just jump on the first cycling betting you see; instead, you must weigh your options by comparing several betting sites to see which works best for you. Choosing a trustworthy and safe betting site is the first step toward success in your cycling betting journey. Below, we have provided the features of the best cycling betting sites to help with your search:
Fully licensed and secured with an excellent report on review sites
Attractive odds and markets
Covers all major race tours
Sign-up bonuses
Promotional offers for both old and new users
Supportive customer service
Stress-free deposit and withdrawal options
In-play/live betting
Live streaming
Websites or mobile apps with effortless user experience
---
FAQs on Cycling Betting
Is cycling a good sport to bet on?
Cycling betting features many significant events, bet types and markets covered by many online bookmakers. Therefore, it is one of the best sports to bet on for real money.
Is there any opportunity to make a good profit within cycling?
Cycling betting is filled with many money-making opportunities, as you can easily find the best odds for the major cycling events on many bookmakers. There are also various options of bet markets you can choose from to increase your winning chances.
How do I best get started in cycling betting?
First, look for a trustworthy and licensed cycling betting site with the best bonuses and odds. Then learn about the major events and markets you can bet on to increase your chances of winning.
Is cycling a safe and fair market to bet on?
Yes, cycling betting is covered by various licensed and trustworthy sportsbooks that offer safe and fair services to punters where you can successfully bet on your favorite events.
---
Biggest Stars in Cycling
Here are top outstanding individuals to watch out for in cycling today:
Tadej Pogacar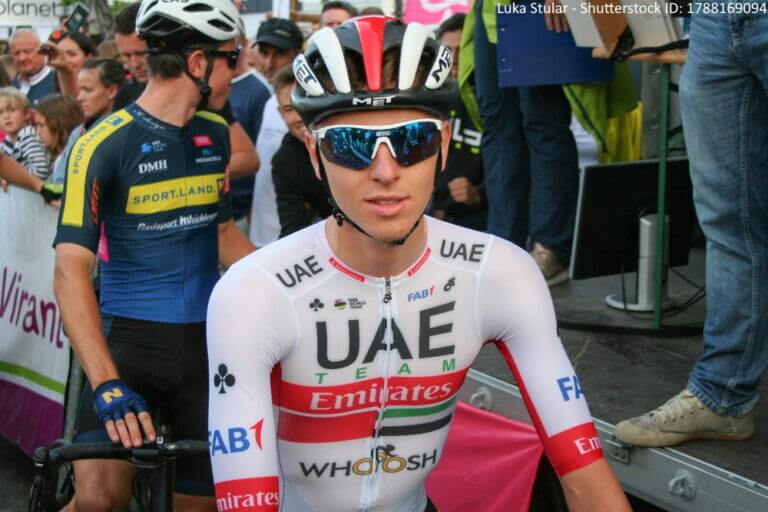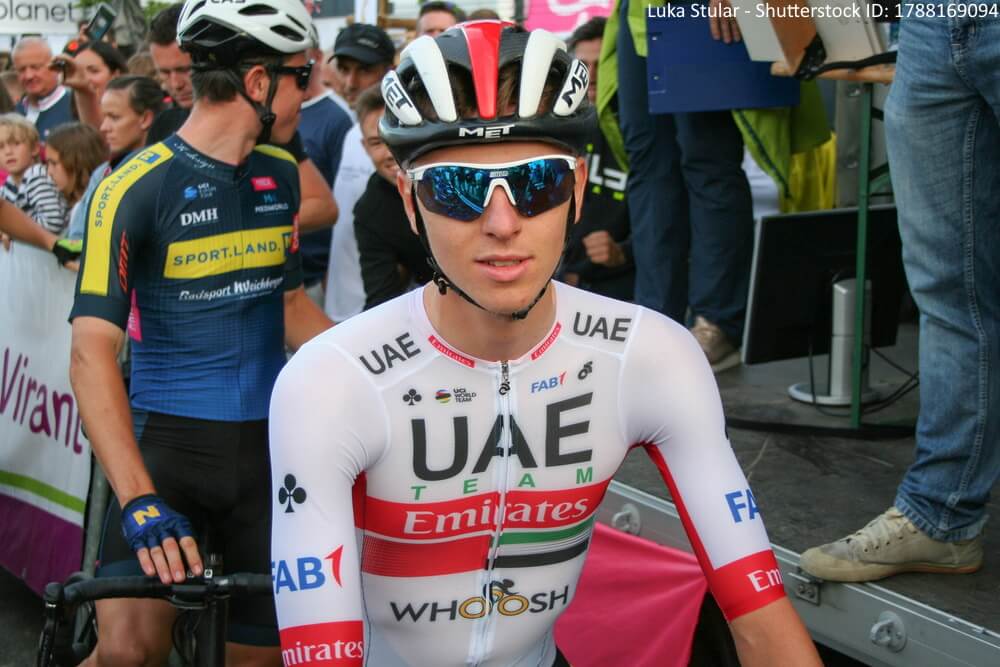 Tadej Pogacar is a Slovenian professional rider for the UAE-Team Emirates team and one of the most dominating cyclists globally. He won his first Tour de France title in 2020 when he was only 21 and retained the yellow jersey in the 2021 edition. Also, Tadej Pogacar has won two WorldTour stage races with a bronze medal at the Olympics to add to his proof of outstanding performance.
Primoz Roglic
Primoz Roglic is a Slovenian rider for the Jumbo-Visma team and is currently ranked 2nd position next to Tadej Pogacar by the UCI in 2022. He has won the Tour of Spain title three times alongside many other stage and one-day races. Throughout his career till date, Primoz Roglic has put up so many outstanding performances; he possesses the skills and talents to remain among the top three riders for a long time. He is looking forward to winning the Tour de France in 2022 – after coming very close to the title in 2020.
Annemiek Van Vleuten
Annemiek Van Vleuten has more than enough achievements to make her the most dominant female in cycling globally easily. One of her notable feats includes winning the overall ranking for Giro Rosa – the most prominent stage cycling event for women. She has also won several other titles, including the UCI Women's Road World Cup and UCI Women's World Tour, among others. In the 2021 Tokyo Olympics, Annemiek Van Vleuten displayed another extraordinary performance even at the prime age of 38 – winning the silver medal for the road race and gold for the individual time trial.
Anna van der Breggen
Even though she recently retired in 2021, Anna van der Breggen remains one of the most dominating women cyclists of all time. She has won the women's Giro d'Italia title four times, a gold medal for women's road race in the Olympics, the World Champion in 2020 for both the road and individual time trial races, and many one-day races such as Tour of Flanders and Amstel Gold.
---
The Biggest Cycling Teams in the World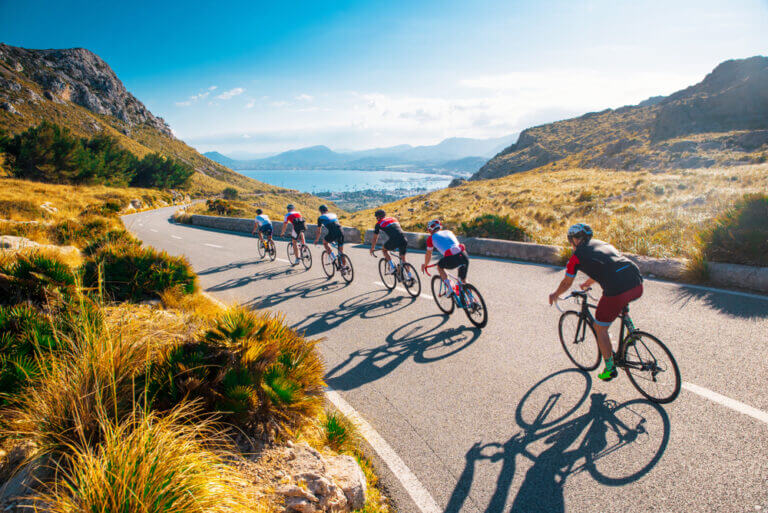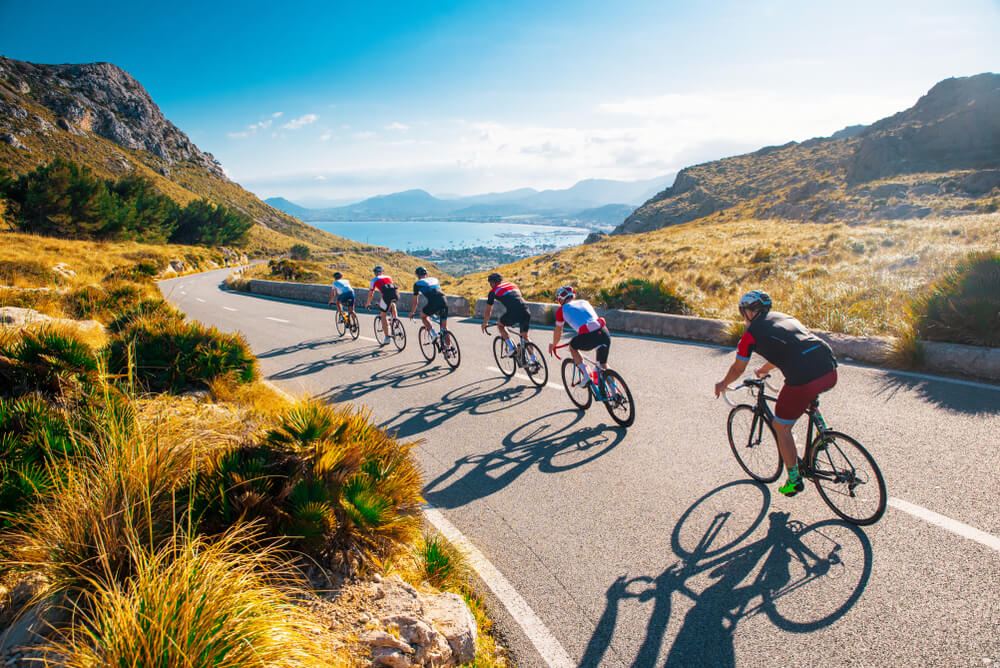 Here are the most dominating teams in cycling at the moment:
1.    UAE Team Emirates
The UAE Team Emirates is an Emirati cycling team with many outstanding performances. The team is home to notable players such as Yousif Mirza and Tadej Pogacar, who have helped win several titles in memorable events, including Tour de France. This year, Tadej Pogacar won the 2022 Strade Bianche title, while Yousif Mirza clinched the UAE Time Trial Championship for the team. According to the UCI rankings, UAE Team Emirates currently holds the number spot in cycling in 2022 with 4000+ points.
2.    Jumbo-Visma
Jumbo-Visma is a professional Dutch bicycle racing team and undoubtedly one of the most dominant teams in cycling globally. The team has put up outstanding performances in the past few years and won many titles, including the Tour of Flanders, the Amstel Gold Race, and the Milan–San Remo. The latest major achievement is the Vuelta a España won in 2019 by Primoz Roglic – the team captain.
3.    INEOS Grenadiers
Formerly known as the Sky team, INEOS Grenadiers is a professional British bicycle racing team participating at the UCI WorldTeam level. The team is home to the renowned cycling star – Chris Froome, who has won the Tour de France four times and clinched both the Giro d' Italia and Vuelta a España titles. Overall, with the help of its top stars, the team has won all the major tour race titles several times and is currently one of the best globally.
Quick-Step – Alpha Vinyl Team
Formerly known as Deceuninck – Quick-Step, this is a UCI WorldTeam level cycling team established in Belgium in 2003. The team is known for their outstanding performance – having won the UCI World Team Championship thrice in the last four seasons. The Quick-Step – Alpha Vinyl team is currently among the top 5 teams on the UCI World Rankings table.
---
Conclusion: Cycling Betting Sites

As one of the most action-packed sports on the planet, cycling is a major form of entertainment for several enthusiasts, and a means to earn real money for punters. The sport is covered by many top sportsbooks and offers endless betting opportunities due to its wide range of notable race events that run through the year and attractive markets to bet on. We hope this article has been able to guide you through everything you need to know to maximize the opportunities in cycling betting.