What are Arbitrage Bets?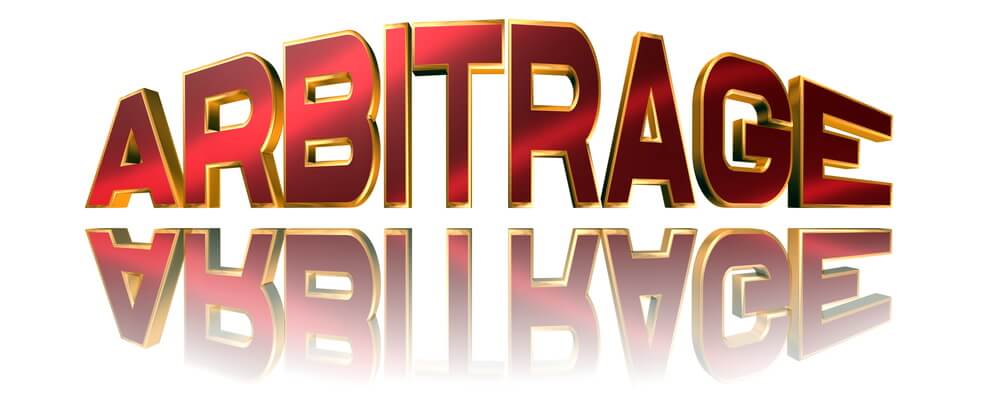 When we think of bet types, we typically think of betting on moneylines, totals, and other props that appear on a bookmaker's betting menu. Arbitrage betting is quite different as you won't find any arbitrage betting offers at any online sportsbooks. Instead, arbitrage betting, also called arbing, is a method of betting. It's a way of wagering to guarantee a profit.
We will take a deep dive into arbing further below. In the meantime, let's give you a general idea of how it works. You should quickly see how and why an arbitrage betting situation is guaranteed to generate money.
For a most basic illustration, let's say that you want to wager on the Super Bowl coin toss. It's essentially a 50/50 proposition. In most cases, punters will either bet on heads or they'll bet on tails. Of course, neither of those options are guaranteed. Now, let's say you are checking out those Super Bowl coin toss odds at your favorite bookie and, for whatever reason, you see that the odds for Heads are listed at +105. This is obviously great value and most punters would jump at the chance to get plus money on a 50/50 gamble.
After placing a $100 wager on Heads at +105, you go to another sportsbook online and see that the bookie has Tails listed at +105. Now you are in an arbitrage betting position. By complimenting your $100 wager on Heads at +105 with a $100 bet on Tails at +105, you have guaranteed yourself a profit. You see, one of those bets is going to win and one will lose. In other words, one bet will net a $105 profit while the other will lose the $100 stake. This leaves you with a $5 profit. The important thing to understand is that you would have netted a profit no matter which outcome occurred. That's the magic of arbitrage betting.
---
Why Punters Should Do Arbitrage Betting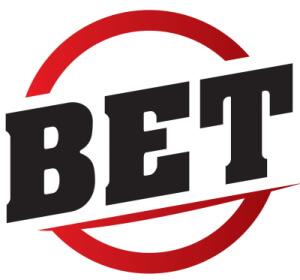 The coin toss scenario outlined above illustrates the number-one reason why you should give arbitrage betting a try. That would be the guaranteed profits. Granted, we're not talking about massive returns, but those returns are guaranteed and they can add up over time.
If you had wagered $1,000 on each potential result, you would have earned $50 instead of $5.
This brings us to another major reason to get into arbitrage betting which is that you aren't really risking your money. In fact, it really isn't gambling at all. It's simply a guaranteed investment that will generate a profit because you were sharp enough to find large enough discrepancies in the odds posted at two different sportsbooks.
---
Maximize Your Advantage with Arbitrage Betting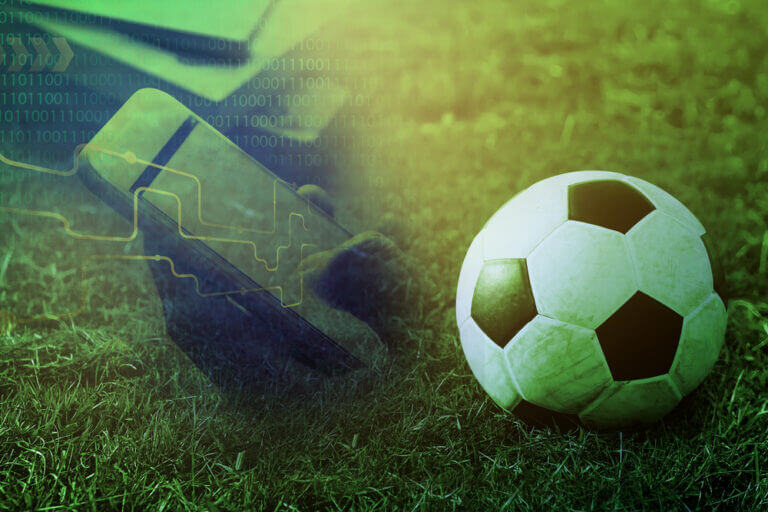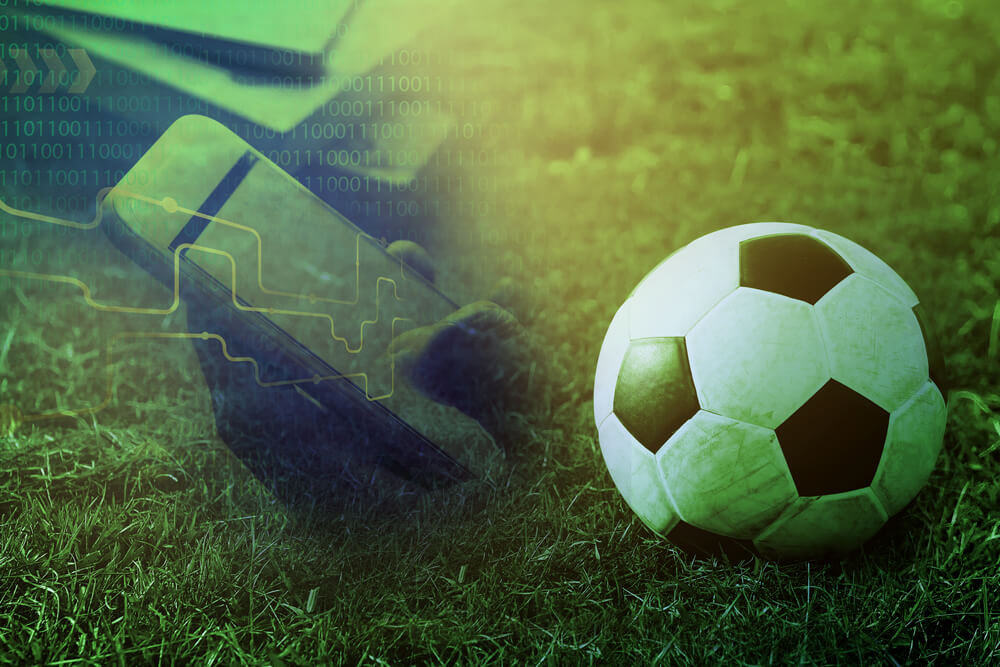 Even though our example of a Super Bowl coin flip might not have been the most realistic example, it was perhaps one of the best ways to illustrate arbitrage betting in its simplest form.
It will get a little more complicated as this guide progresses, but it's still easy enough to grasp. One thing you hopefully took away from that scenario is that arbing guarantees profits. Still, you can maximize those guaranteed profits by taking advantage of promotions like enhanced odds, odds boosts, and free bets.
You may have already deduced that arbitrage betting involves using multiple bookmakers. Joining several online sports betting sites can benefit you by giving you access to an abundance of bonuses and promotions. It also gives you the opportunity to shop around for the best odds. All of this contributes to making the absolute most out of any arbing opportunity.
---
Arbitrage Betting Example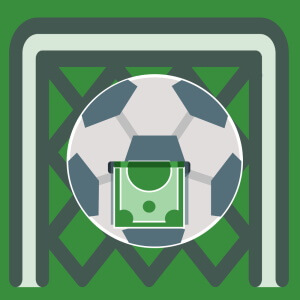 Before we give you a practical example of arbing in action, we must first learn how to find arbitrage betting opportunities. Be warned that this process involves some math and fundamental knowledge of betting margins. Fortunately, it's easy to find an arbitrage calculator on the internet.
There are also several sites that are dedicated to arbitrage betting. They examine the odds at many online bookmakers to find the best arbitrage betting opportunities currently available.
For this example, we'll look at a fictitious NFL game between the Buffalo Bills and the Houston Texans. Your first task will be finding the best available odds for both sides. For our purposes, we'll say that the best odds are:
Buffalo Bills @ 1.20 (Sportsbook A)
Houston Texans @ 8.00 (Sportsbook B)
Next, you must figure out how much money you want to win. Let's go with $1,000 to keep it simple. We mentioned that you are going to need to do a bit of math and that time has come. We will use a relatively straightforward mathematical formula in which we divide the desired win amount by both odds. This will let us know how much our investment needs to be. For our example, you'd perform the following calculation:
(Desired Win Amount ÷ Odds 1) + (Desired Win Amount ÷ Odds 2)
= ($1,000 ÷ 1.20) + ($1,000 ÷ 8.00)
= $833.33 + $125
=$ 958.33
Because the outlay of $958.33 is less than the targeted win amount of each bet of $1,000, we have ourselves an arbitrage betting opportunity. By subtracting the $958.33 total bet outlay from the $1,000 target win amount, we're left with $41.67 which is exactly the amount you are guaranteed to win.
Now we know how much we need to wager on each side. You'd place an $833.33 wager @ 1.20 on the Bills at Sportsbook A and then $125 on the Texans @ 8.00 at Sportsbook B. What happens if the Bills win? Well, you'd get paid a total of $1,000 like we aimed for. That accounts for a profit of $166.67. Subtract the $125 that we staked on the Texans and we have a tidy profit of $41.67.
And what if the Texans win? You'd earn a payout of $1,000 just as we planned. When we factor in the $833.33 we lost on the Bills bet, we're left with a gain of $166.67. Take away the $125 wager amount and we have made a profit of, you guessed it, $41.67.
---
A Major No-No in Arbitrage Betting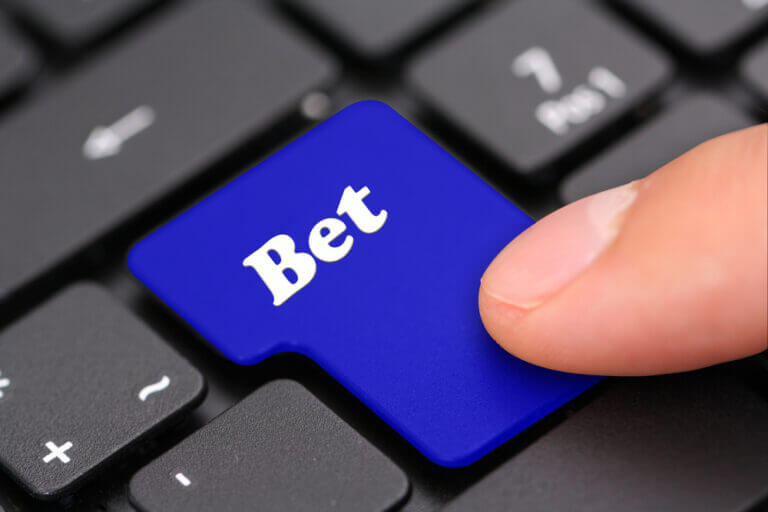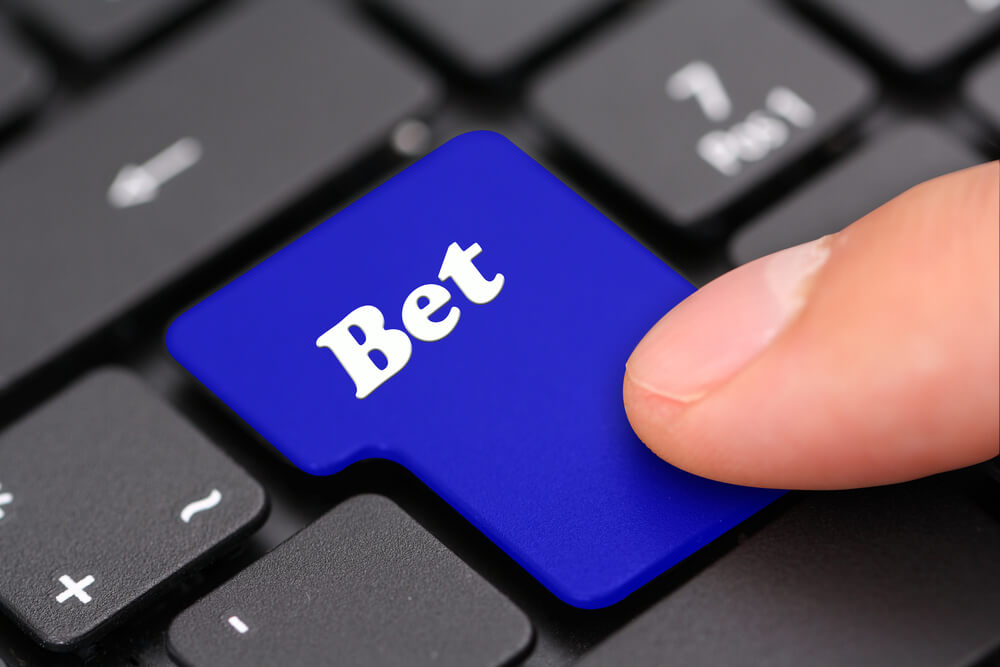 After going through our illustration above, we will now offer you a very important piece of advice. To preface this, you should know that arbitrage betting is perfectly legal. However, most bookmakers despise it. While a few online bookies are arbitrage-friendly, the vast majority of them aren't.
If they suspect that you are arbing, then many bookmakers will do things like severely limit your wager amounts or even ban you. It's a lot like card counting. There's nothing illegal about it, but casino operators won't hesitate to give you the boot if they think you're counting cards at the blackjack table.
If you want to fly under the radar at your online sportsbook, avoid staking odd-looking wager amounts. Using our football game example, a $125 wager won't likely raise any eyebrows even if it's on such a big underdog. At first, an $833.33 wager shouldn't elicit red flags either, but the bookmaker will probably figure out what you're up to if you consistently wager uneven stake amounts. You would be better off changing that $833.33 stake to $835 or $830. This will affect the profits, but not by much.
It's also worth noting that erratic wager amounts at the same sportsbook can easily generate suspicion. Believe it or not, most bookies look for this type of stuff just as the eye in the sky has everyone in a casino covered from all angles. Do your best to achieve some semblance of consistency with your arbitrage betting stake amounts. Of course, flying under the radar doesn't need to be a concern at our top arbitrage-friendly online sportsbooks. They welcome arbitrage betting enthusiasts with open arms as well as plenty of great bonuses and promotions that will make your arbitrage betting experience even more profitable.
---
Pros and Cons of Arbitrage Betting
Pros
Guaranteed Profits
Plenty of Arbitrage Betting Opportunities Every Day
It's Easy to Learn
Plenty of Arbitrage Betting Tools Available
Cons
Bigger Returns Require Bigger Investment
Some Bookmakers Will Ban You for Arbitrage Betting
More Complicated than Traditional Sports Betting
---
Odds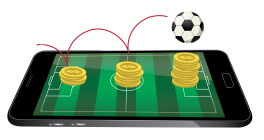 Getting the best odds is vital to maximizing your arbitrage betting profits. As mentioned earlier, you need to use several different bookmakers to be a successful arb bettor.
The prospect of being able to claim all those free bets, bonus cash, and other helpful offers is definitely a benefit. However, the most important benefit that arbitrage bettors gain from having multiple online sportsbook accounts is that it gives them the luxury of finding the best odds. Taking advantage of even the most minor discrepancy will result in bigger winnings. A casual sports bettor might see very little difference between +102 and +103. With arbitrage betting being a longer-term venture, those pennies will certainly have a positive impact on the arb bettor's bottom line.
---
Arbitrage Betting Offers and Promotions
You're unlikely to find a bookmaker bonus or promotion that is specifically aimed at arb bettors. Even though a few sites welcome arbers, they don't want to knowingly enable them.
Nevertheless, arb bettors can claim loads of bonuses and promotions that they can use to help boost their profits. Every time they sign up and deposit at a new online betting site, they can claim bonuses like free bets, risk-free bets, bonus cash, and more. All of these goodies are immensely useful to arbitrage bettors. Again, this is just one of the benefits of signing up at multiple online sportsbooks.
Always check out the promotions that your bookies offer. Pay particular attention to enhanced odds, profit boosts, and money-back bet offers. Doing so reduces your outlay which results in more easy cash in your pocket. Finally, don't forget to become a member of your bookmaker's VIP and Loyalty Rewards programs. You can earn even more bonus money, more free bets, and loads of other rewards.
---
What are the Alternatives to Arbitrage Betting?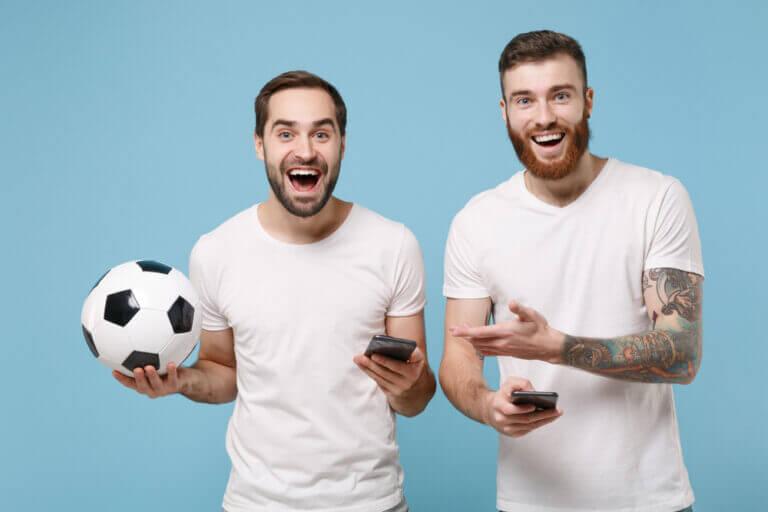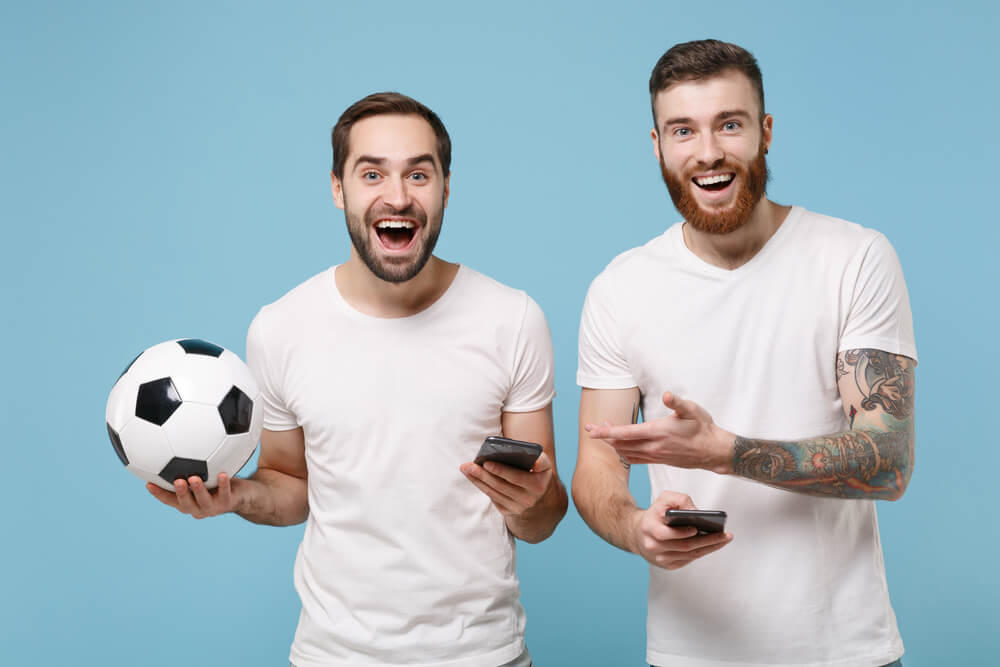 Arbitrage betting provides investors with a fool-proof way of making money. In terms of sports betting, this is 100% unique.
The only other way to guarantee you'll win at sports betting is to engage in match-fixing which is illegal unlike arbitrage betting. The reality is that there is no real alternative to arbitrage betting in terms of guaranteed profitability.
With that said, there are alternatives when it comes to the types of wagers you make. We used moneylines in our examples, but you can find arbitrage betting opportunities with spreads, totals, and a host of other game props, team props, and player props. They exist within all popular betting markets. Do you want to know where else they exist? They exist at sports betting exchanges which are an excellent alternative to traditional online sportsbooks.
---
FAQ: Arbitrage Betting
How do I place an arbitrage bet?
Placing arb bets requires that you first find an actual arbitrage betting opportunity and calculate how much you need to invest. That's the hard part! Placing the wagers is a cinch. Simply make your selection at the sportsbook, enter the required wager amount, and submit the bet. Head over to the second online sportsbook and hit up the other side of the first wager with the necessary stake amount. Submit the bet and just wait for the game to play out.
Is it possible to make multi-bets for arbitrage betting?
While arbitrage betting using parlays is theoretically possible, it certainly isn't practical. It could take forever to come up with just one mathematically viable arbing situation using parlays.
Can I cash out arbitrage bets?
Yes. You should always keep an out for profitable cash out situations. While you probably won't use it in most cases, there may be the occasional scenario in which the situation calls for it.
Should I expect to win every arbitrage wager I make?
Yes and no. The very nature of arbitrage betting requires you to place two wagers. Because one of them will lose, you can only expect to hit 50% of your wagers. However, you will still come out with guaranteed profits every time you place arb bets.
---
Responsible Gambling
There's no doubt that arbitrage betting is a lot of fun. How could guaranteed profits from sports betting be anything but fun? Nevertheless, you will have several sportsbook accounts which give you 24/7 access to all the betting action you can handle.
If you wager on anything besides arbitrage bets, we implore you to make sure you do it responsibly. You don't want all that hard work and guaranteed money to go to waste because you didn't exercise proper control over your bad betting habits.
Most reputable bookmakers allow punters to place limits on their wagering and deposits. While this is a good idea for recreational punters, arb bettors should be sure to give themselves limits that are conducive to their expected arbitrage bet amounts. You don't want to be in a situation in which the amount you need to wager exceeds your self-imposed limits.
And while we're on the topic of limits, we should advise you to make sure that any bookmaker you choose to arb bet with offers suitable wager limits. Again, you don't want to find yourself subject to a $500 bet limit if you need to stake $700. Nor do you want to find out that the bookie has a $250 bet limit when you need to stake $500.
---
Recap of Arbitrage Betting
Don't worry if you haven't yet absorbed the content of this arbitrage betting guide. The important thing to understand is that arbitrage betting is a system that guarantees a profit through sports betting. More specifically, it exploits discrepancies in sportsbook odds that allow investors to generate a guaranteed profit. It's all in the math!
It doesn't matter if your bankroll is small or large. Arbitrage betting will make it bigger. While it is true that those with smaller budgets won't be able to rack up huge profits right off the bat, their consistent winnings will add up over time. Reinvesting your winnings will lead to bigger and bigger returns.
When it comes to finding the best arbitrage betting opportunities, there is plenty of help available. As mentioned, there are a few very good sites that are dedicated to bringing you the latest arb opportunities. Some are free while others offer paid membership. As for all that pesky math? Those arb sites offer special calculators to do it for you. It takes just seconds to figure out what you need to invest and exactly how much you are guaranteed to win.
We cannot understate the importance of having multiple top-tier bookmakers and taking advantage of the bonuses and promotions they offer. These are key factors in maximizing your profits. Being able to shop around for the best odds is crucial while enhanced odds, free bets, and profit boosts are just a few ways to easily pad your account balance. After all, that's what arbitrage betting is all about.
We suggest that you spend a minute or two to find an arbitrage betting opportunity. A simple Google search will probably do the trick. Use a free arbitrage betting calculator to do the math and then see how much money you stand to make. In addition to being surprised by the amount of money that awaits you, you'll also be pleasantly surprised at how easy the process is.