What is Accumulator Betting?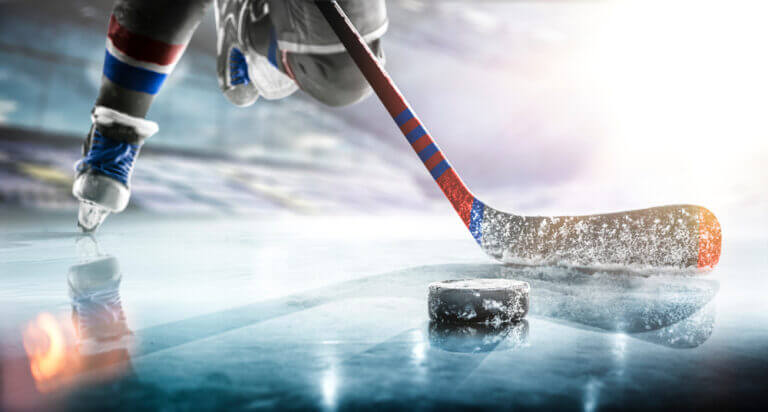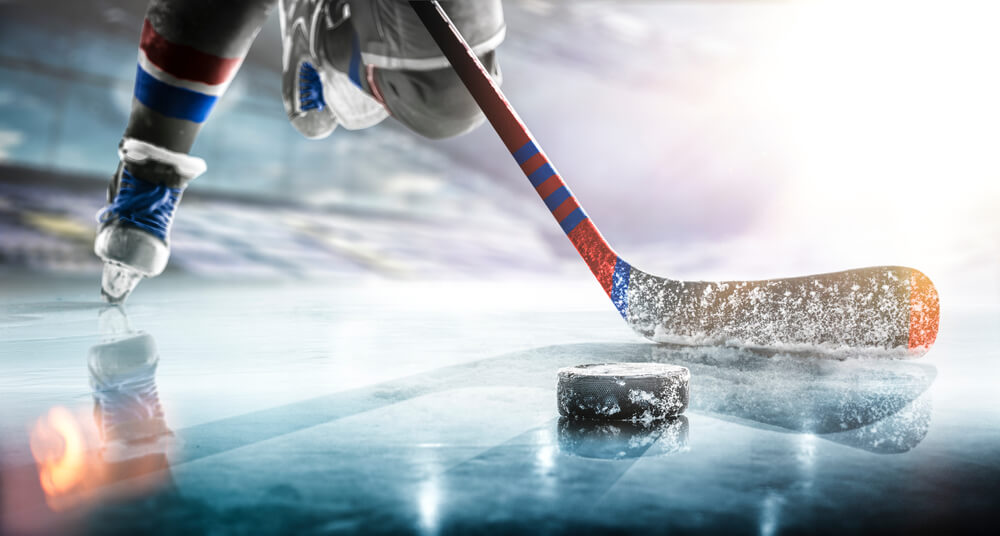 In a nutshell, accumulator betting is staking a wager on multiple picks that are placed on the same bet ticket. For example, you could wager on the Vancouver Canucks, Colorado Avalanche, and Minnesota Wild to all win their games. If all three teams win their games, then you win your accumulator. However, if just one of those picks doesn't hit, then you lose your accumulator bet.
Seeing how an accumulator bet, also known as a parlay is comprised of two or more selections with varying odds, some people might be a little confused in terms of computing the cumulative odds. To figure out how much you stand to win from a two-legged accumulator bet, you simply use this formula:
(Team A Odds) * (Team B Odds) * (Stake Amount)
If you have four selections, then calculate:
(Team A Odds) * (Team B Odds) * (Team C Odds) * (Team D Odds) * (Stake Amount)
In short, you multiply all of the odds and then multiply that number by the stake. Let's say we want to parlay $10 on the Canucks, Avalanche, and Wild moneylines. The odds are:
Vancouver Canucks: 2.20
Colorado Avalanche: 1.45
Minnesota Wild: 1.95
Let's start with our accumulator betting formula:
(Team A Odds) * (Team B Odds) * (Team C Odds) * (Stake Amount)
Then we plug in the odds and wager amount:
= (2.20) * (1.45) * (1.95) * ($10)
= (6.22) * ($10)
=$62.20
As you can see, that's a decent return. But bear in mind that those odds skyrocket as you keep adding more selections. A lot of intrepid accumulator betting fanatics have successfully converted a few bucks into six and seven-digit payouts by parlaying a bunch of picks. You could be the next big winner.
---
Why Punters Should Try Accumulator Betting
Betting a single wager gives you skin in the game, but only one game. Accumulator betting, on the other hand, gives you skin in multiple games. This takes the intensity up a notch. One advantage of accumulator betting is that you have a lot of flexibility in the cumulative odds. You can be conservative or you can go for the gold. For instance, you could parlay two minus-money picks together and get a shot at plus money. Or, you could go with 12 underdogs and hope for the really big payoff. A lot of accumulator bettors like to go with a mix of faves and dogs, but it's entirely up to you.
This leads us to another good reason for accumulator betting. These bets give you a chance to win significantly more money in one shot than you would with almost any type of single wager. Of course, that's due to the higher cumulative odds. If you are looking for more reasons to try accumulator betting, then how does getting a free bet sound?
The best Canadian online sportsbooks have all sorts of welcome bonuses like free bets, risk-free accumulators, and plenty of bonus betting cash. You shouldn't have a hard time finding a no-deposit free bet that you can use to jumpstart your bankroll. How can you not try to win a big chunk of cash without spending any money? Most no-deposit free accumulator bets only require you to open an account.
---
Maximize Your Advantages with Accumulator Betting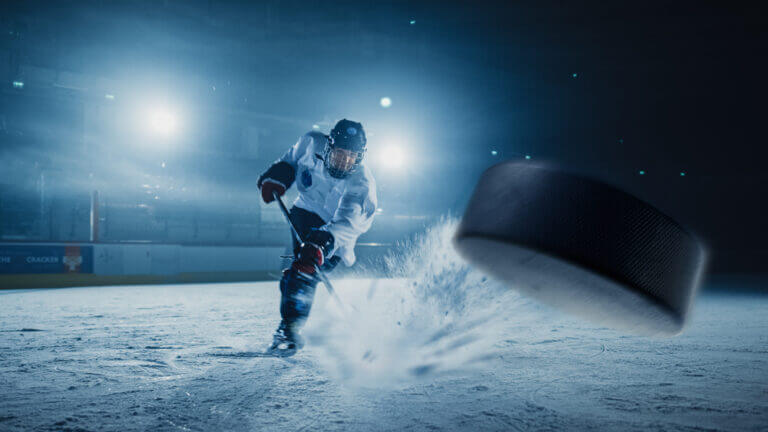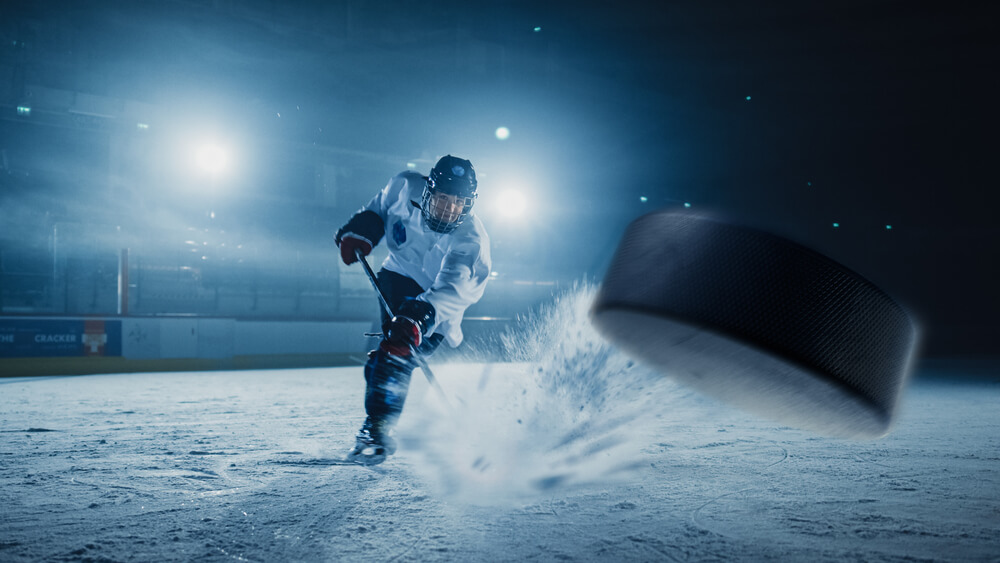 The goal of sports betting is to make money. To achieve maximum profitability over the long haul, you need to use every advantage that the bookmaker presents you with. One of the best ways to make sure you win the most money is by always getting the best odds. This is crucial in all aspects of gambling, but it's particularly important with accumulator betting.
To illustrate this point, imagine you are putting together a four-team bet using spreads. To keep it simple, we'll say that the odds at Sportsbook A are 1.87 for each pick. That gives us cumulative odds of 12.23. So if you wagered $10 on that parlay, you have a potential payout of $122.30. Now, let's say that the odds at Sportsbook B are all 1.91. We are now looking at cumulative odds of 13.31 for a potential payout of $133.10 which is nearly $11 more than at Sportsbook A. All of that money quickly adds up and will definitely make a noticeable difference.
You might be getting the best odds, but they can be even better when you take advantage of enhanced odds offers. Many of the best Canadian online bookmakers offer daily enhanced odds on select games. That means you can win even more cash. Then there are those sensational profit boosts. With these offers, the bookmaker will add a certain percentage to your accumulator winnings. The percentage depends on how many picks your parlay had on it. Some profit boost offers will double an already huge win amount.
You might not know this, but most bookmakers allow you to Cash Out your accumulator bets. For instance, your 6-team parlay is just one win away from making it rain money. You could Cash Out that last selection and save yourself any potential heartache. Of course, most thrill-seeking accumulator betting fans wouldn't be afraid to ride it out.
It doesn't matter if you bet single games or bet accumulators, you should always do your homework. Researching your picks doesn't guarantee you'll win, but it allows you to make informed decisions. You may completely change your mind or find another strong betting angle after you've done a deep dive.
---
Accumulator Betting Example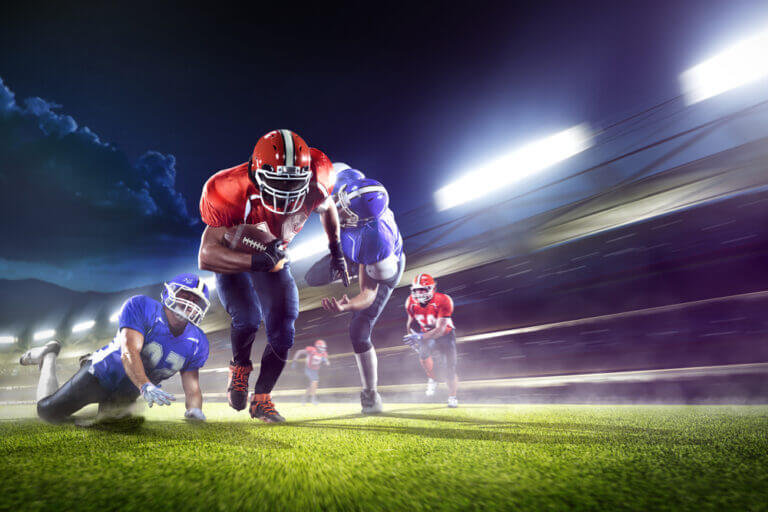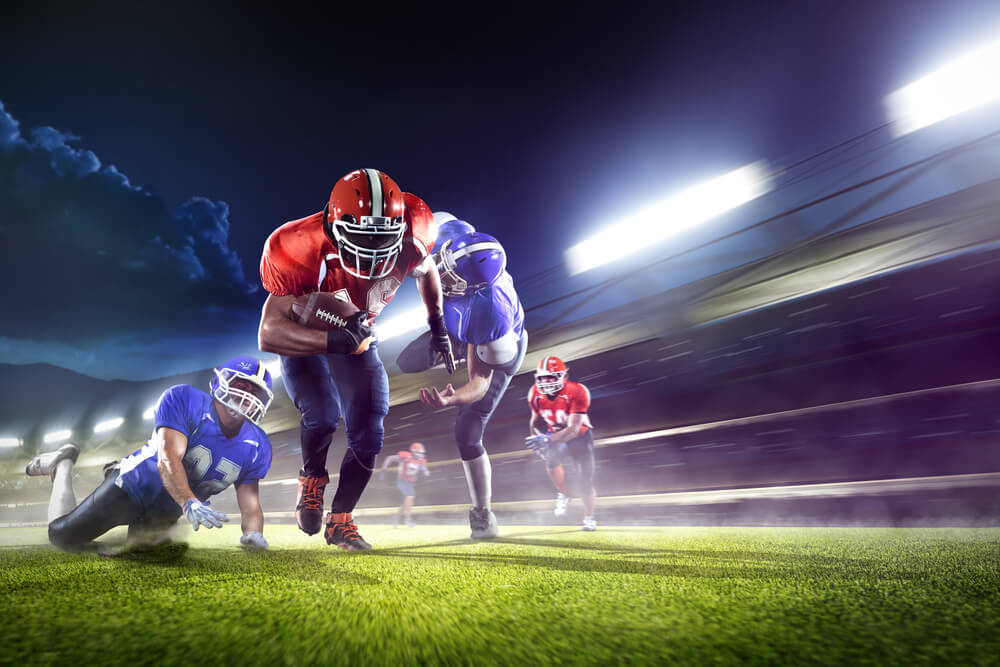 Now that we have a fundamental understanding of how accumulator bets work, let's take a practice walkthrough of the entire process. In this example, we have done our research and would like to wager $10 on an accumulator with the following five bets:
New York Yankees    -1.5                 2.35
Denver Broncos         -6.5                 1.95
Miami Marlins            ML                  3.05
Blue Jays/Royals       Over 9.5          1.91
New York Jets             +9.5                1.95
So, the first thing we need to do is log into our sportsbook and make sure we have funds. With that out of the way, we need to put our accumulator together. We make our way to the MLB betting menu and select the Yankees' run line, Marlins' moneyline, and Jays/Royals over 9.5. With those pick added to our betslip, we just have to go to the NFL betting menu to add the Broncos' and Jets' spread bets.
Now that all of our picks are on the parlay ticket, we should quickly check the cumulative odds to see that they are 52.06. Now it's just a matter of entering the $10 wager amount and hitting the "Submit Bet" button. We now stand to win $520.60.
The first four games have finished and we're perfect so far. At this point, we could use the cash out feature and lock in a pretty decent return. However, we're fearless and would rather see this thing to the bitter end. Either the Jets beat the +9.5 spread and we win $520 and change, or they don't cover and we end up with nothing.
This leads us to another close relative of the accumulator bet. Let's take a few seconds to let you know about combination bets which are often called system bets. With an accumulator bet, just a single missed pick means the whole bet loses. What if there were a way to win even if you miss one or two picks? Well, there is. A combination bet is several smaller parlays within a larger parlay. Using the same selections as our last example, a combination bet could give us a five-legged parlay, 5 four-legged parlays, and several more combinations of three. As such, we would still win money if the New York Jets let us down in the last game. Make sure to check out our system betting tutorial for more information on that topic.
---
Pros and Cons of Accumulator Betting
Pros
Accumulator Betting Can Earn Punters A Huge Payday
Flexible Cumulative Odds
You Can Bet Accumulators Using Free Bets
Mix and Match Your Selections
Cons
Harder to Win
Some Bookmakers Set Low Accumulator Win Amount Limits
---
Odds
We have already stressed the importance of always getting the best odds. Doing this ensures you make the most money possible when you win. It's a good idea to have accounts with multiple online bookmakers. Not only does this give you access to more offers like free accumulator bets and profit boosts, but it also lets you shop around for the best prices. Seeing how the odds are all multiplied together, even a small discrepancy can easily make a difference.
You also now know that accumulator betting enables you to manipulate the cumulative odds. You can create low odds accumulators by parlaying a couple of heavy favourites, or lengthen the odds greatly by sticking with underdog picks and other high-odd selections.
---
Accumulator Betting Offers and Promotions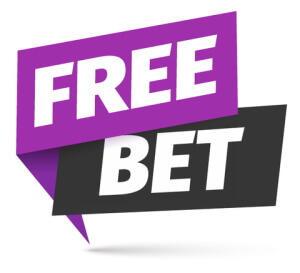 All of the best Canadian online sports betting sites have bonuses and other promotional offers that you can use for accumulator betting. If you want to win real money through accumulator betting without spending any of your own, then claim a no-deposit bonus. Be it a free bet or bonus cash, you'll be able to use it on accumulator betting. Sites that offer no-deposit bonuses typically give them to you as soon as you've opened a new account. No deposit is necessary.
While no-deposit accumulator bonuses are usually rather small, the same can't be said of many first-deposit bonuses. These can be worth hundreds and even thousands of dollars. Some Canadian welcome bonuses include free bet packages while others come in the form of bonus money. A lot of these sportsbook bonuses give you free bets and cash.
In terms of bonuses and promotions, the most important thing to remember is to read the terms and conditions. In addition to standard rules like a rollover requirement and time limits, you might be subject to minimum cumulative odds limits. Another way to place accumulators without risking your own money is by claiming a risk-free bet. This way, you will receive your stake back if that first accumulator falls short.
If you wager with one of our recommended online sports betting sites, you probably already know about the many acca insurance offers. These can save you a lot of money. Generally speaking, acca insurance promotions let you get your stake back if you miss one of your accumulator selections. Again, make sure to read the terms and conditions because the specific rules of these offers differ depending on your bookmaker.
---
What are the Alternatives to Accumulator Betting?
Are you looking for an alternative to accumulator betting? If so, you can rest assured that you have plenty of other options. Here are a few ways to make multi-bets.
Teasers: Teasers really only apply to football and basketball. While they are accumulators, they are different in one major way. Teasers contain selections with inflated spreads. Let's take a look at some fictitious spreads for NFL games:
Minnesota Vikings: +6.5
Dallas Cowboys: -2.5
Cincinnati Bengals: -9.5
Seattle Seahawks: +3.5
Now, let's put them into a 7-point teaser. In other words, we can add 7 points to each match to get a teaser of:
Minnesota Vikings: +13.5
Dallas Cowboys: +4.5
Cincinnati Bengals: -2.5
Seattle Seahawks: +10.5
As you can see, your chances of winning just went way up. However, the odds will be significantly lower.
Same Game Parlays: If you are a veteran sports bettor, you likely know that a lot of bookmakers in the past didn't allow accumulator bets that used multiple selections from the same game. That's all changed as more and more bookies offer same game parlays. With these, you can make multiple selections from the same game and put them on a single ticket. You can even take multiple selections from a few different games and put them on a single accumulator ticket. If you have done your homework and have a good sense of what to expect, then these wagers can be very lucrative.
Prop Bets: If you are searching for another type of wager that offers big odds, we suggest you check out some of the prop bets on your online bookmaker's betting menu. Props like winning margin, exact score, and a certain player to score often offer very attractive odds. If you like hunting long shots, then you might want to place a live bet on a team that has fallen behind early. Oh yeah! You can parlay live betting selections too.
---
FAQ: Accumulator Betting
How do I place an accumulator bet?
After logging in, start by making your accumulator selections. Each one you make will automatically be added to the betslip. Once you are happy with your selections and the odds, then you can enter the wager amount. You will see the cumulative odds as well as the potential payout on the ticket. You can then smash the "Submit" button and wait for the results to roll in.
Can I parlay different bet types?
Yes. You can mix moneylines, spreads, alternative totals, winning margins, and pretty much any other type of wager on a single accumulator bet. Most bookmakers will alert you on the betslip if you have made conflicting picks.
Can I cash out a still to be settled accumulator?
You sure can. That is, of course, provided that the bookmaker offers cash out. We urge you to read the bookie's cash out policies as they may differ from site to site.
Can I use my mobile device for accumulator betting?
Yes. All Canadian online bookmakers are mobile compatible and many also offer a free native app for Android and iOS. You can wager accumulators by either launching the app or by using your mobile browser. As long as you have a decent wireless connection, you can place your accumulator bets while you're on the go.
Should I expect to win every accumulator bet I make?
No. the very nature of accumulator betting makes it harder to win. However, when you are successful with your accumulator picks, you're normally looking at a pretty sweet payout.
---
Responsible Gambling
While most Canadians gamble responsibly, some will inevitably get a little too carried away with it. Instead of being a harmless pastime, some unfortunate punters get obsessed with betting. This can do immeasurable damage to the punter, their friends and family, and society as a whole. This is why it's important to use the safe gambling resources that the best Canadian betting sites give you free and unfettered access to.
As soon as you open a new online sportsbook account, you should check out the Responsible Gambling section which is usually located in your account profile. You can start by taking a basic self-assessment test. This will indicate how healthy your gambling is. Next, you should set some limits. You can set daily, weekly or monthly limits on the amount you deposit as well as limits on the amount you wager. You can also limit the amount of time you spend at the online sportsbook.
If you are concerned about your betting habits, don't be afraid to take a time-out or enter self-exclusion for an extended period. Doing so will ensure that you are no longer able to place wagers at the betting site for the duration of your time-out or self-exclusion.
---
Recap of Accumulator Betting
Now that you know the basics of accumulator betting, you should understand that it is a high-risk and high-reward way of betting. You might not win a lot of them, but the wins you are blessed with will be memorable ones. Just remember to always look for the best odds and other handy offers like enhanced odds and profit boosts. This gives you the best chance of maximizing the amount of money you win with your accumulator bets.
If you want to give accumulator betting a try, why not head over to one of our favourite Canadian online sportsbooks and claim an accumulator betting bonus. A free bet, risk-free bet, or bonus cash will get you off to a fast start.