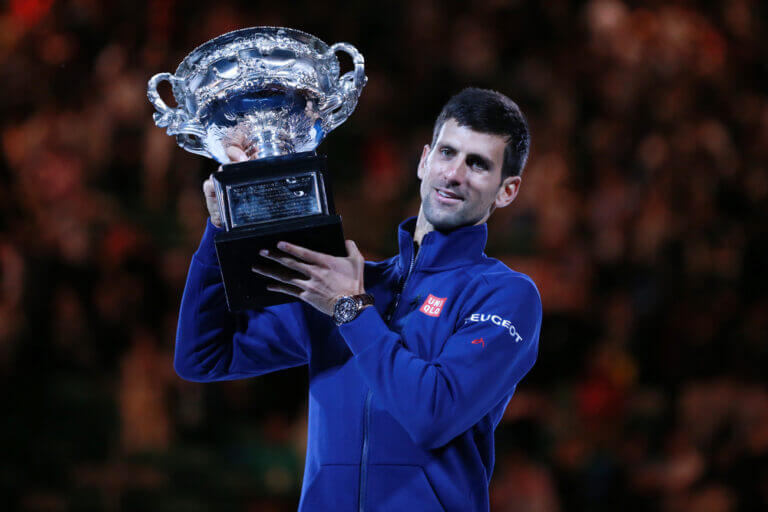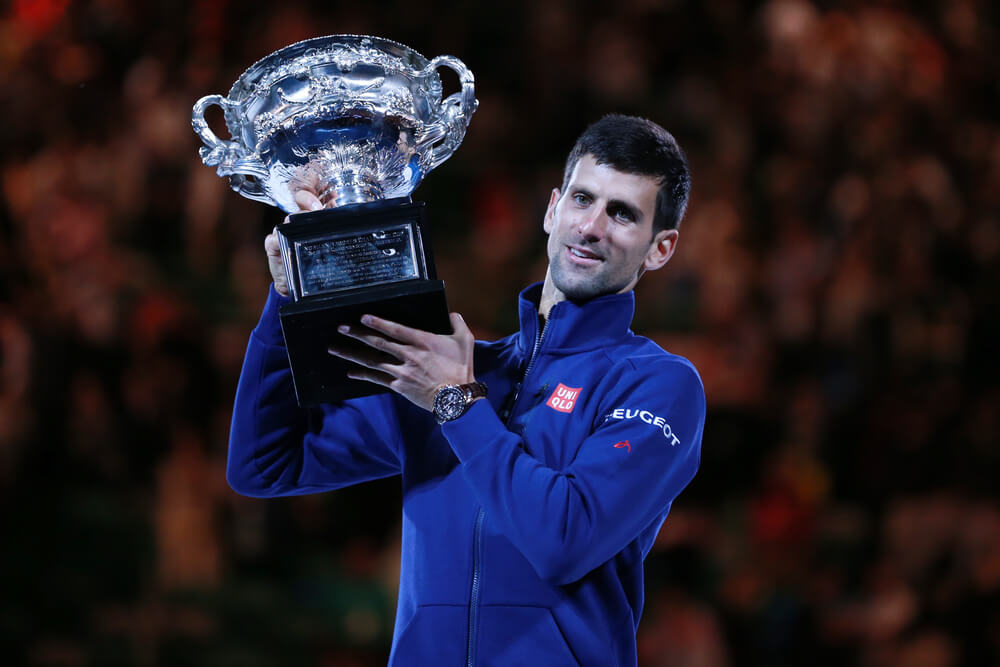 The eight best players of the season will go against each other for the last time this year at the 2021 Nitto ATP Finals in Turin. This will be the 52nd edition of the tournament and the first one in Turin. Last year in London O2 Arena, Daniil Medvedev won the trophy defeating Dominic Thiem in the finals 4-6, 7-6, 6-4.
The ATP Finals group stage had a round-robin format, with eight players divided into two groups of four and each player in a group playing the other three in the group. The eight seeds were determined by the ATP Rankings on the Monday after the last ATP Tour tournament of the calendar year. All singles matches, including the final, are best of three sets with tie-breaks in each set including the third.
Earlier this week, the groups for the 2021 Nitto ATP Finals were announced after the tournament draw ceremony in Turin.
Green group
Novak Djokovic
Stefanos Tsitsipas
Andrey Rublev
Casper Rood 
Red Group
Daniil Medvedev
Alexander Zverev
Matteo Berrettini
Hubert Hurkacz
Favorites to win and odds
Novak Djokovic
Odds to win: 137
Country: Serbia
Age: 34
Current/highest ranking: 1/1
2021 record: 49-6
Novak Djokovic had a pretty incredible season winning three Grand Slam tournaments and coming one match away from winning the year Grand Slam as he lost in the US Open finals to Daniil Medvedev.
It was payback time for the Serb in Paris where he defeated Medvedev despite being a set down. With the Paris Masters title, Djokovic secured to finish a season on the top of ATP rankings for a record seventh time. He also won his 37th Masters title to stand on top of that category as well.
Djokovic has won four ATP finals tournaments in his career but the last one in 2015. Despite the fact that he is the oldest player in the competition he is still the main favorite to win and whoever wants to attack the trophy will have to go past the Serb.
Daniil Medvedev 
Odds: 275
Country: Russia
Age: 25
Current/highest ranking: 2/2
2021 record: 54-12
The only player who stood in Djokovic's way this year was Daniil Medvedev. The Russian failed to defeat the Serb in the Australian Open finals but managed to do so at the US Open winning his first Grand Slam tournament.
Medvedev has climbed to No. 2 spot on the ATP list nearly taking down Djokovic off the throne.
The Turin's surface is perfect for Medvedev who will again go all in on winning. Last season he won his first ATP Finals defeating Dominic Thiem in the finals in three sets.
With a total of 156 wins on hardcourts since 2018, Medvedev is the most successful player on the surface in this time period.
Alexander Zverev
Odds: 550
Country: Germany
Age: 24
Current/highest ranking: 3/3
2021 record: 55-14
Zverev has seen major success this season winning five titles, the last one in Vienna in similar conditions like those in Turin. He's been playing in great form winning 28 of 31 matches since August this year.
Zverev is a tough opponent for Novak Djokovic beating his in the Tokyo Olympics semifinals after being a set and a break down.
Daniil Medvedev has been the problem for Zverev recently despite the fact that they are 5-5 in the head-to-heads, Medvedev has won the last four, including the semifinal in Paris last week. 
Stefanos Tsitsipas
Odds: 800
Country: Greece
Age: 23
Current/highest ranking: 4/3
2021 record: 55-18
The season has been all ups and downs for the Greek.
After winning the Monte Carlo masters and the Lyon tournament, Tsitsipas was set away from winning his first Grand Slam after leading Novak Djokovic 2-0 at the French Open final.
After that devastating loss, Tsitsipas has not been the same.
Recently Tsitsipas has struggled with his form and minor injuries as he lost to Nikoloz Basilashvili in Indian Wells and Frances Tiafoe in Vienna. What makes Tsitsipas performance in Turin questionable is the fact that he retired in his last match in Paris against Alexei Popyrin.
Matteo Berrettini
Odds: 1400
Country: Italy
Age: 25
Current/highest ranking: 7/7
2021 record: 41-11
Berrettini has installed himself as a top 10 player this season and he seems ready to stay there for a long time.
The Italian won two titles this season in Belgrade and Queen's club but what makes him dangerous is his performance on the Grand Slams.
At the US Open, Berrettini made it to the quarterfinals where he was stopped by Djokovic, the same opponent who beat him in his first Grand Slam final at Wimbledon earlier this year.
Most recently, the 25-year-old didn't find much success as he lost to Carlos Alcaraz in Vienna and to Taylor Fritz in Indian Wells. 
Andrey Rublev
Odds: 1500
Country: Russia
Age: 24
Current/highest ranking: 5/5
2021 record: 48-20
After winning a record 5 titles in 2020, Rublev has won only one this year in Rotterdam in March.
He had a good start of the season but as time went his form was going downhill.
Rublev made it to the Australian Open quarterfinals, semis in Doha, Dubai and Miami and finals in Monte Carlo and Halle.
He also made it to the Cincinnati Masters final defeating Medvedev in the semis but losing to Alexander Zverev in the final.
Recently, the young Russian has lost confidence winning only two matches in his last four tournaments losing to players like Taylor Fritz, Botic Van De Zandschulp, Adrian Mannarino and Tommy Paul.
Hubert Hurkacz
Odds: 1800
Country: Poland
Age: 24
Current/highest ranking: 9/9
2021 record: 36-20
Hurkacz has recently climbed into the top 10 pushing Roger Federer out of that group for the first time in more than a decade.
The 24-year-old put Novak Djokovic in a test in the Paris semifinal losing in the decisive tie-break.
He also played great tennis in Indian Wells making to the quarterfinals and previously winning in Metz against Pablo Carreno Busta in the finals.
His most impressive performance of the season came at Wimbledon where he made it to the semifinals, losing to Matteo Berrettini in four sets.
Casper Ruud
Odds: 2000
Country: Norway
Age: 22
Current/highest ranking: 8/8
2021 record: 53-15
Casper Ruud has been one of the greatest stories of the season as he won five titles and managed to qualify for the final event.
The 22-year-old won in Geneve, Bastad, Gstaad, Kitzbuhel and San Diego this season pushing his way into the top 10 on the ATP rankings.
Most recently, Ruud couldn't go past the third round in Paris, Vienna and Indian Wells.
Prediction
The only thing that is certain in Turin is that we will watch very interesting and unpredictable matches.
Novak Djokovic is again on top of his game but after an exhausting week in Paris and securing the No. 1 spot for the year, he might not be in his best shape.
Medvedev also had a long season being under pressure to take down Djokovic which he didn't manage to do so.
The player who might take advantage of all that is Alexander Zverev, who might not won as many titles like these two, but he was more persistent in his form and is ready to go in Turin. The 550 odds for Zverev's victory is worth the risk.